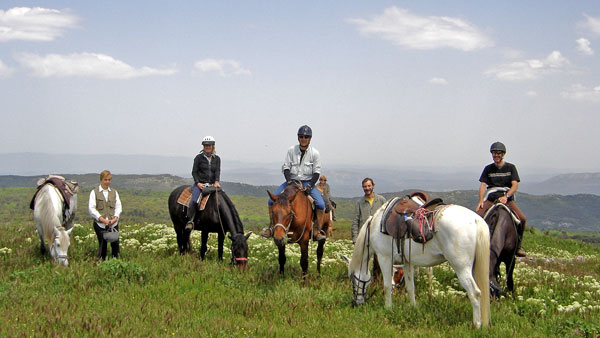 This ride goes through the famous Montagne Sainte-Victoire and you will understand why the artist Paul Cezanne was inspired by its beautiful landscapes, which in turn inspired other artists such as Pablo Picasso. The white limestone cliffs, bright blue sky, the green of the pine trees and the red earth creates a stunning natural experience.
Around 900 different species of plants, 27 animal species and 126 bird species thrive here. What a paradise for nature and animal lovers.
Apart from the first day, you will ride about 4-6 hours per day. It is important that you can control a horse in awalk, trot and gallop. The saddles are custom made for trail rides. Safe, easy and comfortable.
Your luggage will be carried in the car from hotel to hotel.
The information on this page is for this ride specifically. Click here for more information>>.