Albania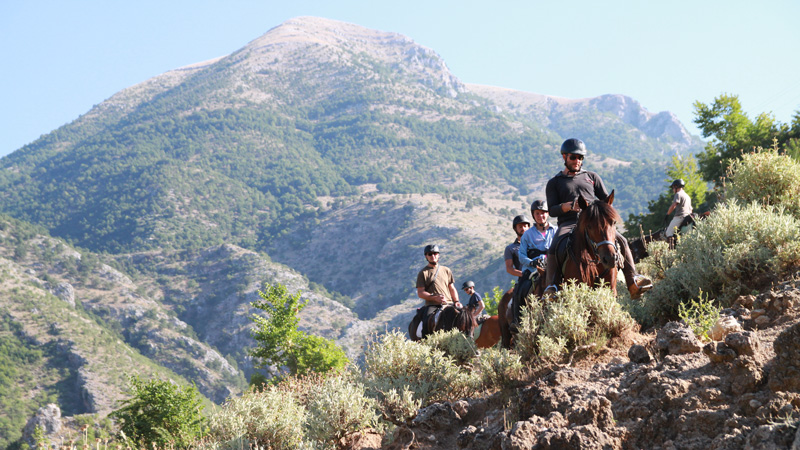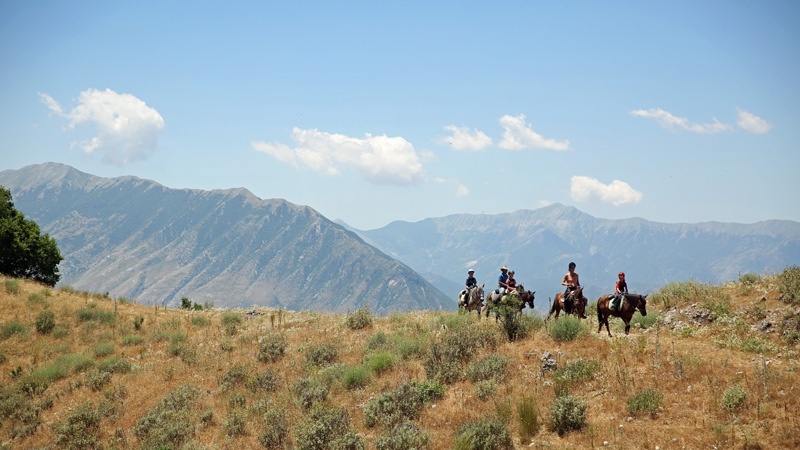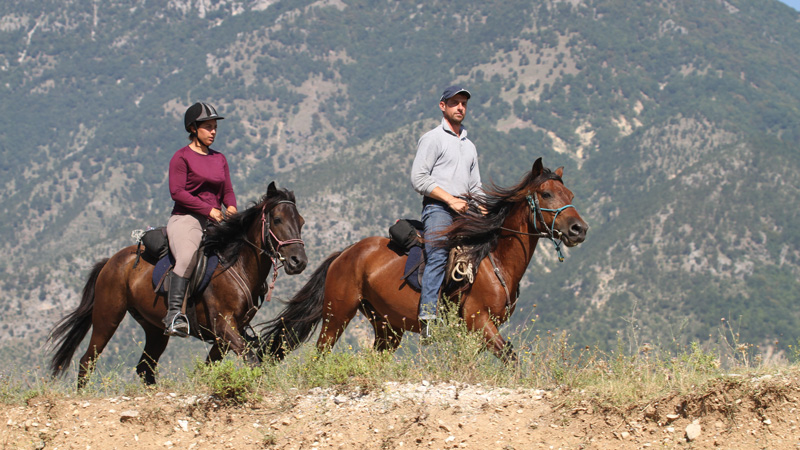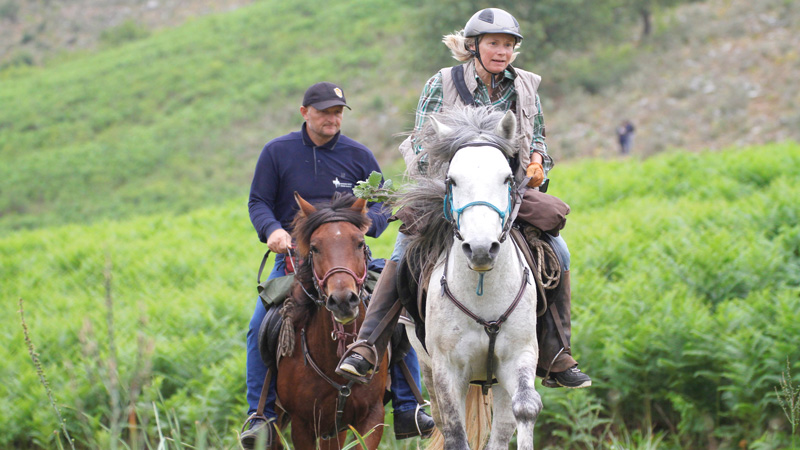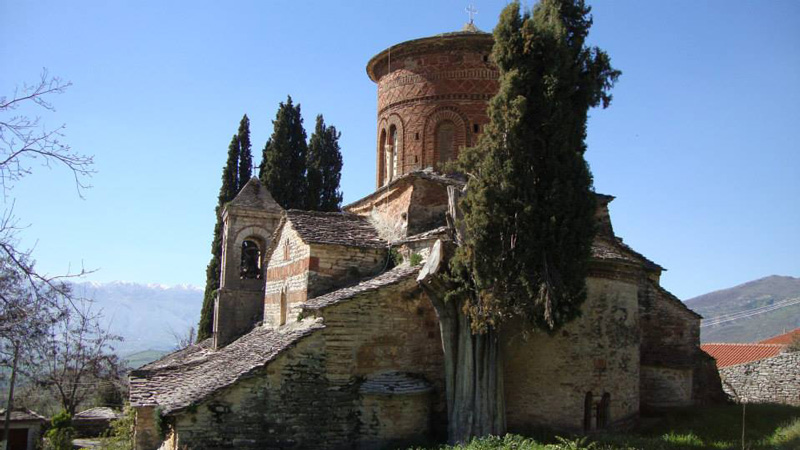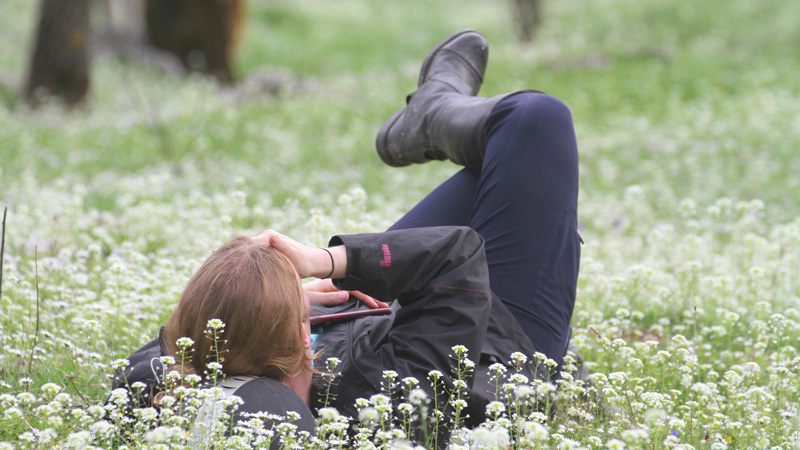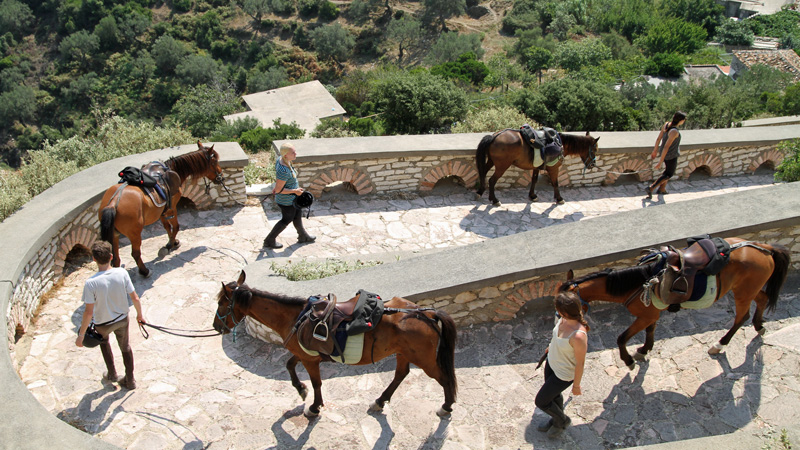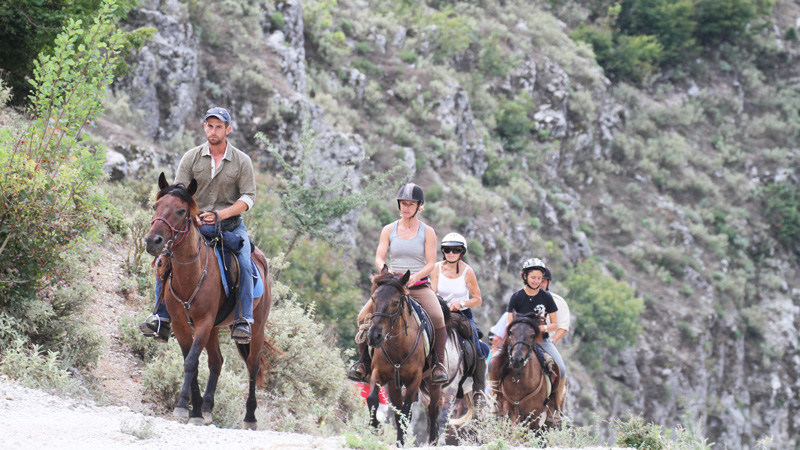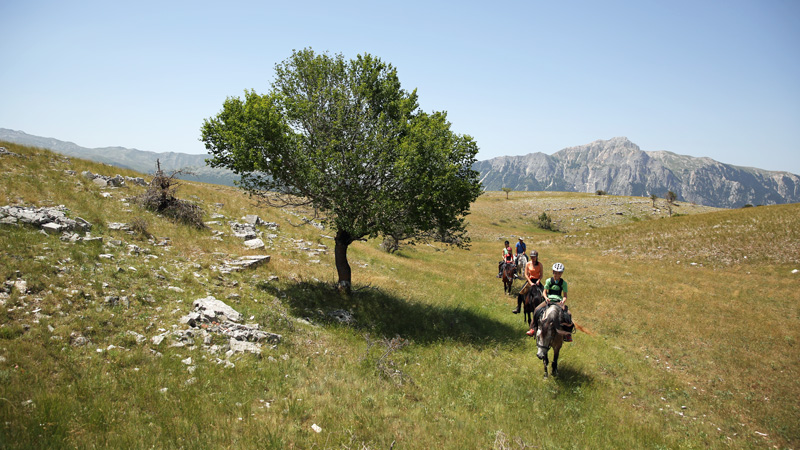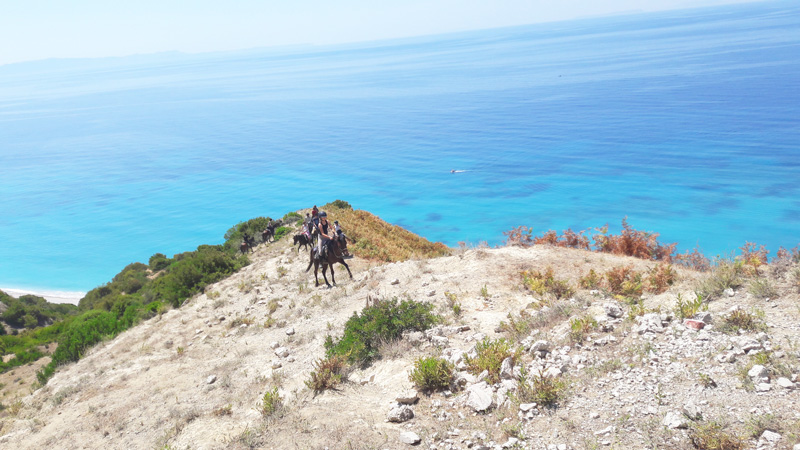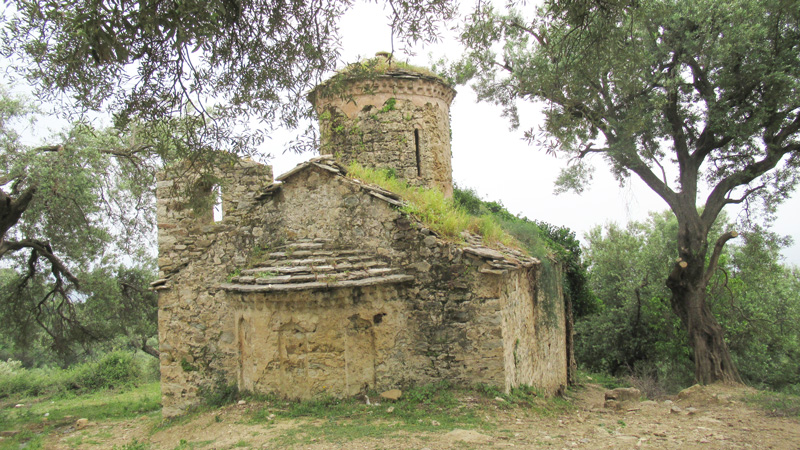 Albania has climbed up the list of the world's hottest destinations and interest in this, for most people, unfamiliar country is greater than ever. Time here has stood still. Once you get beyond the capital city, it resembles in many respects what you would find in a photo album from the 1960s with fewer cars and more donkeys. In the village square, men play backgammon watched over by churches and mosques.
Your hosts are three academics, Kristina, Ilir and Aurel, who have all studied history, archeology, biology and chemistry and who have a passion for nature, animals and monuments. They have ridden since they were little and decided to explore the countryside on horseback with their friends. They have developed their rides and for the past five years, they have been taking foreigner visitors with them.
It is always special when someone is passionate about what they do and so what could be better than having three people with the same passion.
Accommodation and Food
You will stay two nights in a simple hostel in the center of Gjirokastra and five nights with families in different villages in the countryside. We recommend you book a double room, but it is possible to book a single room (in the hostel) with the payment of a single supplement. The hostel has shared bathrooms and showers, and in the villages there are common bathrooms.
Safe deposit box: No
A/C: No
Hair Dryer: Yes
Towels and sheets: Yes
Fridge: Yes
Food is one of the high points on this trail ride and it has received
very good reviews from riders (regardless of the weight gain ....).
Both at restaurants and at home with your local hosts, you will get hearty meals made from fresh local ingredients.
A typical breakfast might be: eggs, cooked the way you like them, tea, honey, freshly made pancakes and fresh baked bread with cheese.
For dinner, you will be served meat (lamb, veal, chicken or pork), vegetables, cheese, byrek (a delicious pie with vegetables and cheese), potatoes and rice. At dinner, you will also be served, good local wine and raki (an aperitif made from grapes and flavored with anise). You may eat and drink as much as you want.
In the mountain villages, you will be treated as greatly anticipated guest and the guest is traditionally the most important person in the house.
For lunch, you will generally be served a hearty picnic carried in your saddle bags and which can include a filling pie, pancakes, cheese, tomatoes and fruit (three days). When the support car is able to reach you, you will be served a hot lunch. And for drinks, you just need to say what you would like to have.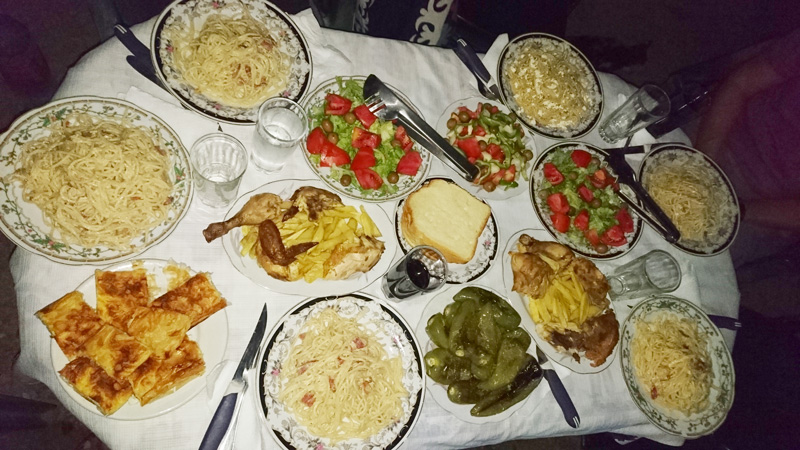 Horses
The horses are a local crosses of Tarpans and Thoroughbreds. They are small and strong horses, standing 135-150 cm (53-59 in) at the withers, and are used to the mountains and the often harsh terrain.
You will ride in English saddles.
You will ride about 5-7 hours per day, so it is better if you are in good condition.
Climate
The best months to visit Albania are from April to October. Although precipitation is quite high in Albania there is less rain during these months. This ride takes place in southern Albania which is around 5 degrees warmer than the rest of the country. You will experience different types of weather on the trail; from cooler mountainous air to a warmer climate down on the coast.

Travel Information
Ability description: Trail Ride Level 2-3 >>
Included: 7 nights, 6 days riding, full board with wine and drinks.

Not included: Travel and transfer.
Travel: Book flight/rental car >>
Flight: To Tirana or Korfu (Greece).

Transfer: Book and pay in advance to HorseXplore.
From Tirana Airport to Gjirokastra, transfer time 3-4 hours.
Price: 70 Euro return/person
Time: Arrival to Tirana airport between 10.00am - 3:00 pm. Departure after 1:00 pm
Ferry: From Corfu you can take the ferry to Saranda.
From there transfer to Gjirokastra, time 1-2 hours.
Transfer price: 40 EUR return/person.

Single room: Can be booked with a supplement the first and last night ((16 EUR/night). Pay on locatoin.
Currency: LEK in Albania. Normally you don't spend so much money, only on souvenirs maybe 50-60 EUR. You can change money on the airport.
Credit card: Not accepted by riding center.
Tipping: Not required but appreciated.
Wifi: Yes first and last night.
Electricity jack: EU standard
Group size: Minimum 3, maximum 12. The Zagoria ride can also be run with two riders for an additional cost of 135 EUR.
Age limit: 14 years old.
Closest village: First and last night in Gjirokastra.
Beach: Availibilty is depending on ride, normally possible to go to beach or river bank.
Pool: No
Misc.:
Luggage: Transported by a support vehicle.
Riding equipment to borrow: None
Saddle bag available: Yes
Special diet: Inform when booking.
Boots: Have boots you both can ride and walk in.
Feedback from our travellers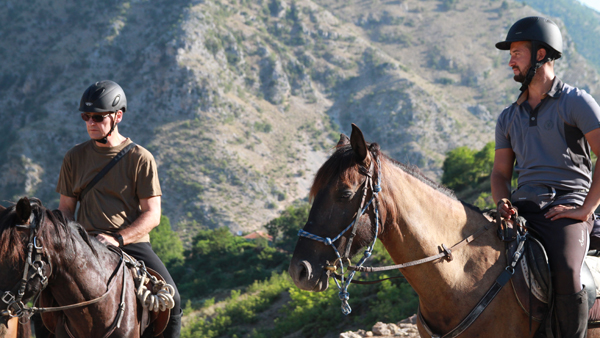 This trail ride follows in the same route used by King Skerdilajd's armies when he conquered Kaonia more than 2,300 years ago. The ride combines stunning scenery with culture and daily life on the coast. You will ride through a changing landscape with mountains, steep ascents and descents, rivers, ancient ruins, castles, churches and the turquoise ....
Read more »
From
EUR 1,055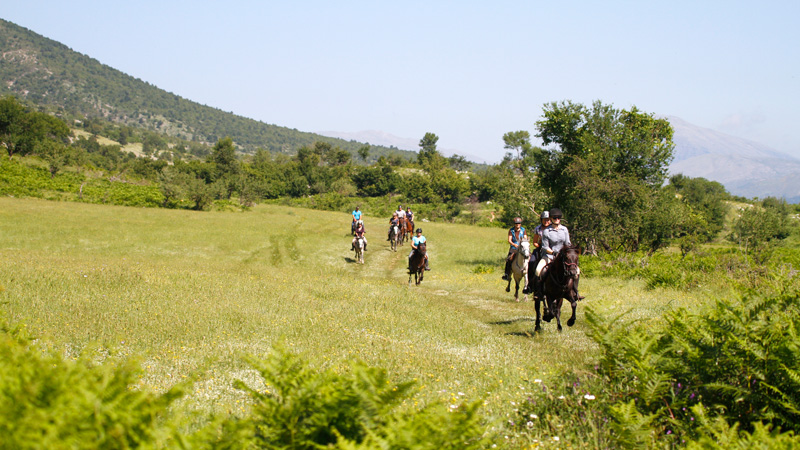 Merchants on their coaches have traveled these paths for 200 years. You will ride on the same roads through Zagoria, Pogon, Lunxheria, Libohova and Antigonea, places of myths, fairy tales and ballads. Your route is lined with ancient ruins, palaces, churches and castles. On the first and last nights, you will stay in the beautiful city of Gjirokastra, ....
Read more »
From
EUR 980