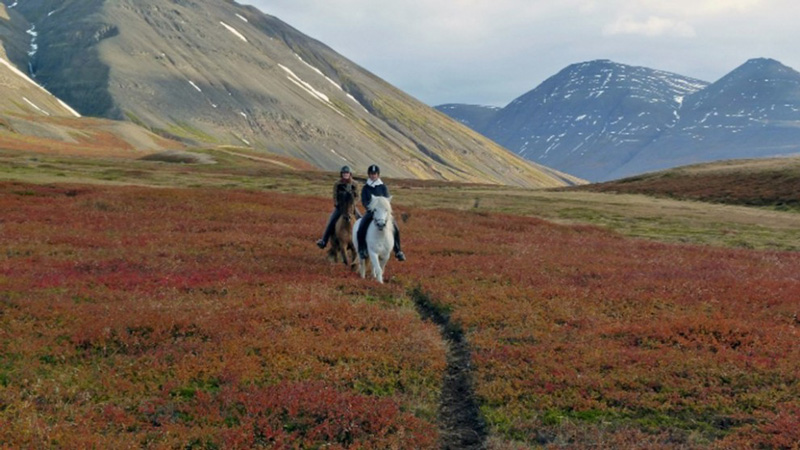 This Riding tour provides the opportunity to experience the variety and beauty of Icelandic nature in Autumn.
By August's end Iceland's summer is all but over. The days in September shorten, introducing a wide range of autumnal colours and the famous Northern Lights. You ride through dreamy valleys where flocks of cackeling geese are resting for their journey to the South. You ride up to the mountains where you meet the sheep having spent a couple of wonderful months in liberty. Now it is time to bring them back to their home fields. Winter starts to knock on the door!
6 nights and 5 days of intensive contact with the Icelandic horse, Icelandic natural beauties and culture is expecting you!