France - Provence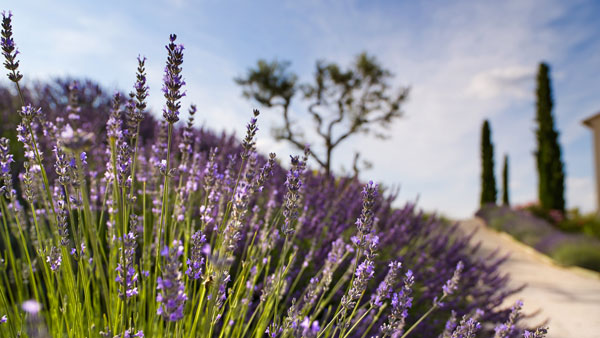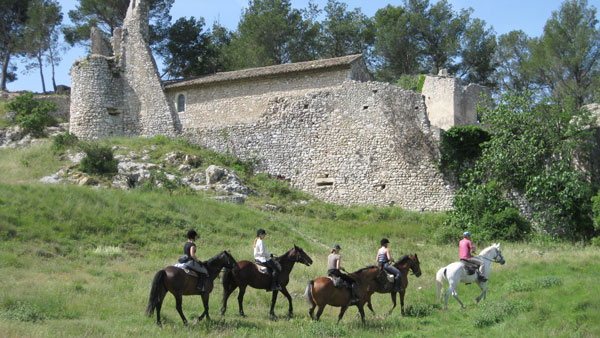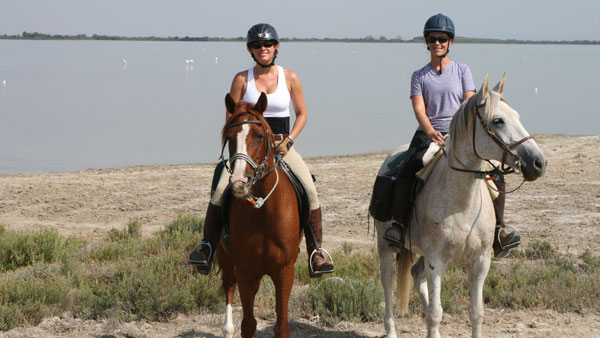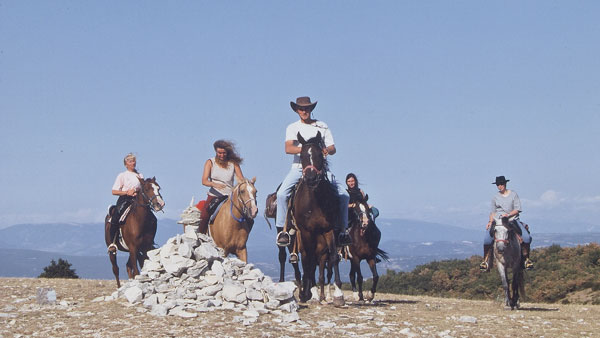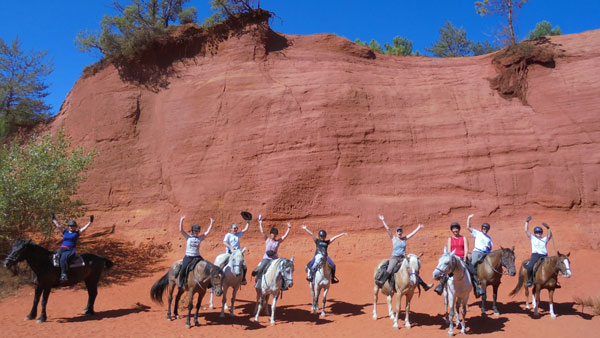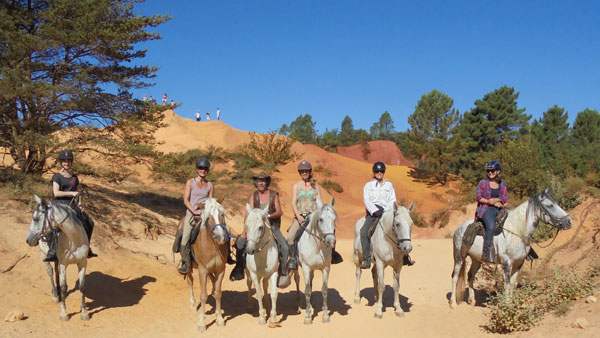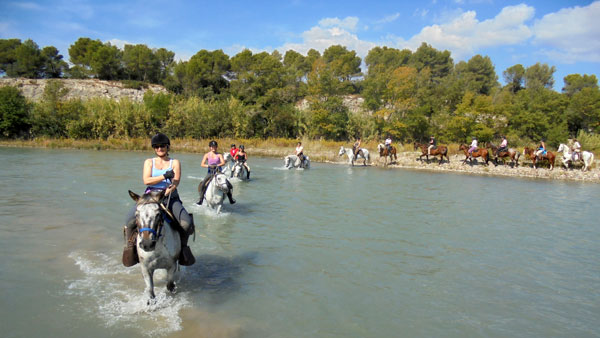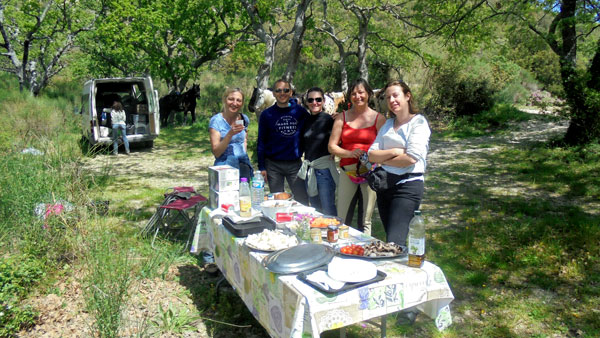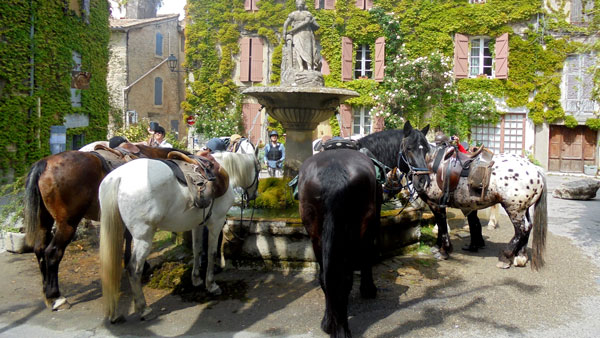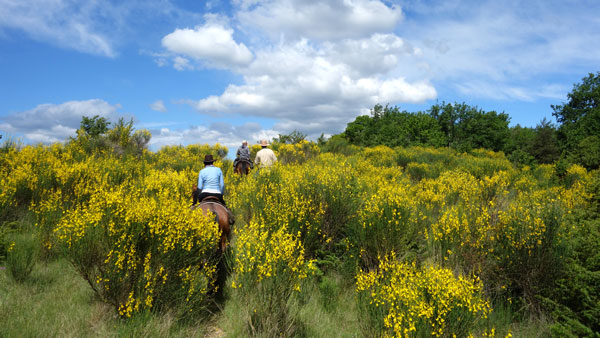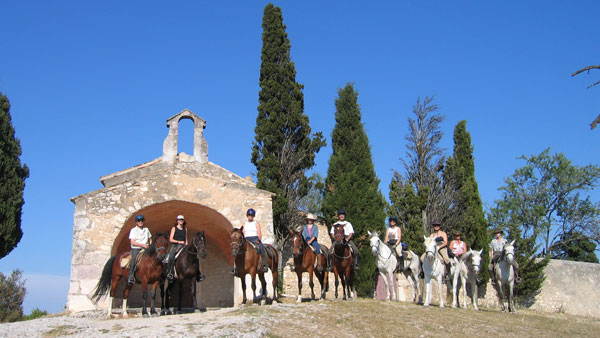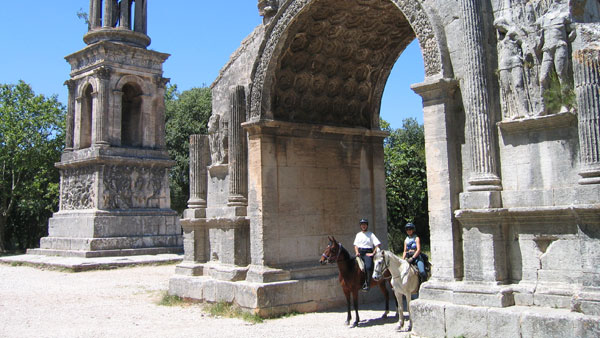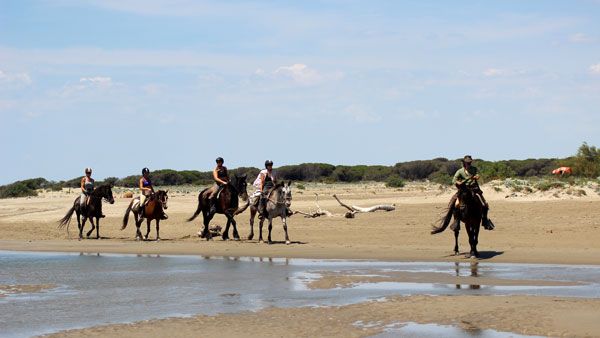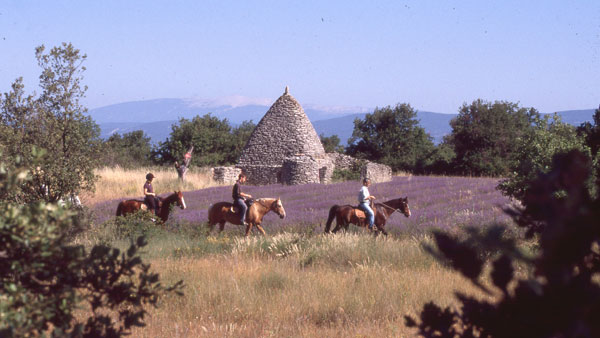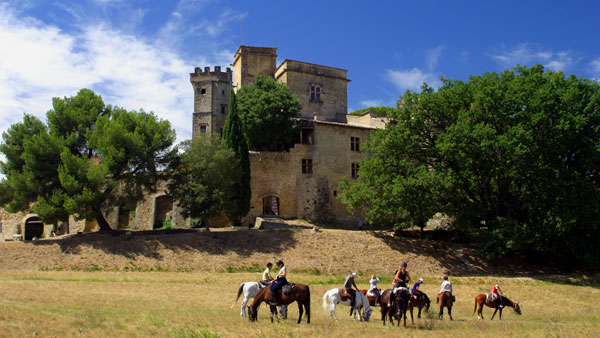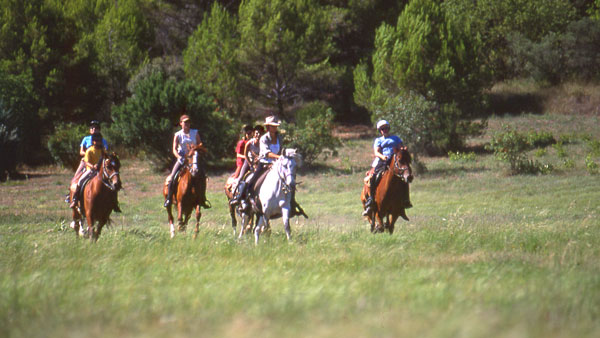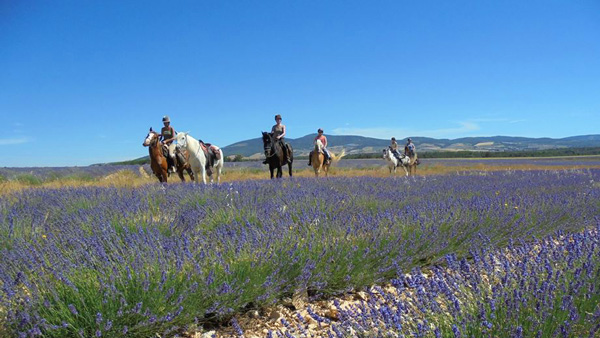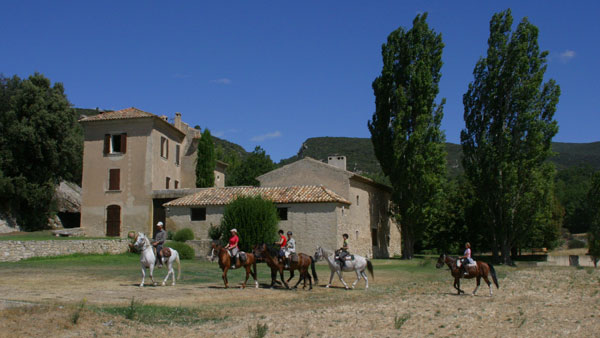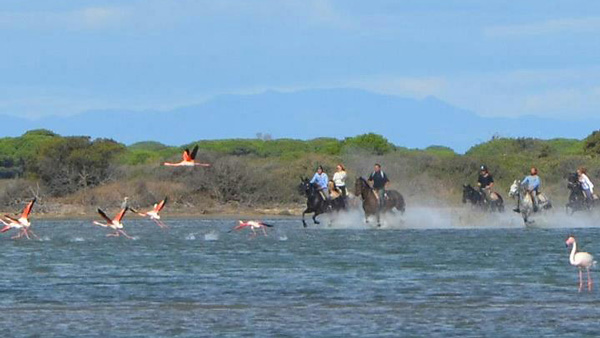 The name Provence is reminiscent of vineyards and olive groves and lavender fields. Didier, your host, has arranged trail rides here since 1987. You will ride many hours each day. Your guides has been on a special training course for professional guides and speaks good English. The saddles are custom made for trail rides. Safe, light and comfortable.
Read more on each respective ride below.
Accommodation & food
You will stay in double or triple rooms at the guesthouses and country hotels. It is possible to book singleroom. Single supplement will be added if there is no one to share a room with.
Safe deposit box: No
A/C: No
Hair Dryer: No
Towels and sheets: Yes
Fridge: No
Dinners and breakfasts (French breakfast which may consist of white bread, jam, cereal, juice, tea or coffee) are prepared by your hosts in each guesthouse. The lunches consist of picnics in the countryside and will be transported by car.
Horses
The horses are Spanish and Arab cross. They are alert and lively at the same time calm and stable when riding through cities with traffic, etc. There are saddlebags to the horses. Your luggage is transported by car to your next accomodation.
Climate


Travel Information
The information below applies to all rides. For prices and specific facts for each riding programs, go to each ride.
Abilidy description: Level, trail ride 2-3 >>
Included in the price: Accomodation, riding according to program. Full board incl. water or wine with meals, transfers.
Not included: Flights, insurance and extras not mentioned.
Travel: Book flight/rental car >>
Flight to Marseille - Provence International Airport.
Transfer: Book in advance with HorseXplore.
From Marseille airport to riding center, about 1 hour drive.
Price: Included at set times.
Meeting time: 5:00 pm, except for the Luberon & the Colorado Provencale with the time 10:30 am.
Departure: When returning home you will be on Marseilles airport at 11.00 am. For the Cezanne trail ride the time is 6.30 pm.
Transfer from train station Aix-en-Provence to riding center, about 45 minutes drive.
Price: Included at set time.
Meeting time: Sunday at 5.45 pm. SNSF station in central Aix.
Taxi at other times then the above from the airport or Aix-en-Provence to the Equestrian center.
Price: About 120 EUR/person/one way. You can ask any available taxi outside.
Single room: It is possible to book singleroom (price for single supplement is available under Dates & Prices). Single supplement will be added if there is no one to share a room with.
Currency: EUR
Credit card: The riding centre accept credit cards.
Tipping: Not required but appreciated, normally around 20-50 EUR.
Wifi: There is free Wi-fi in most accomodations.
Electricity jack: Standard EU plug.
Group size: Miniumum 4, maximum 10. New Year Ride min. 2 persons.
Age limit: Minimum 12 years accompanied by an adult. If good rider, 10 years.
Closest village: 3 km away is Lauris wich is a small village with restaurants and pubs. 8 km away id the popuilar village Loumarin with several sight seeings.
Beach: About 1 hour with car. The trail ride Luberon to Camargue is ended at the beach.
Pool: Not at the riding center, but 200 meters away is pool, spa, jacuzzi and hamam available.
Misc.:
Riding equipment to borrow: Helmet at request.
Saddle bag available: Yes
Special diet: Inform when booking.