South Africa, Karongwe Nature Reserve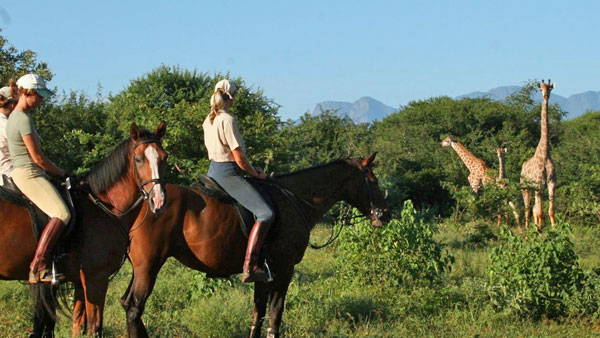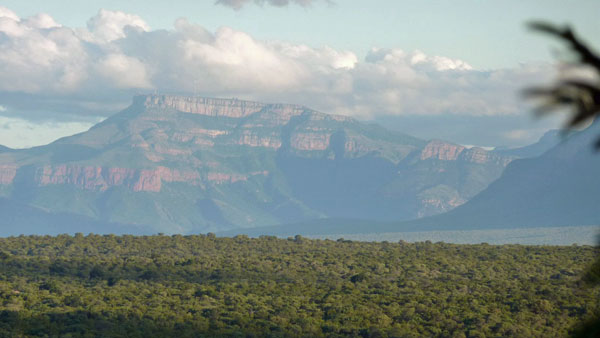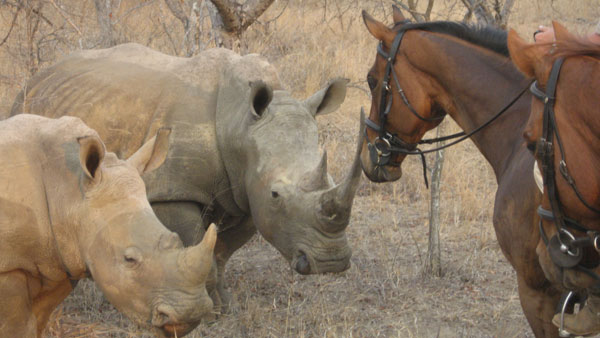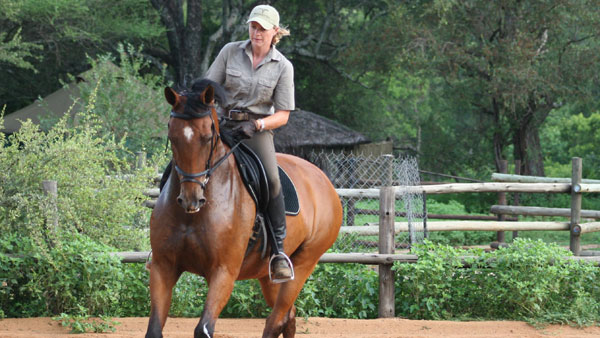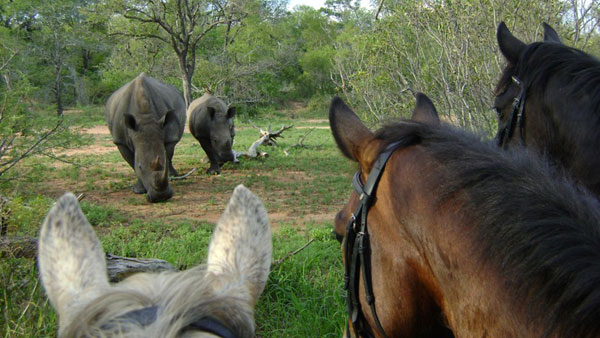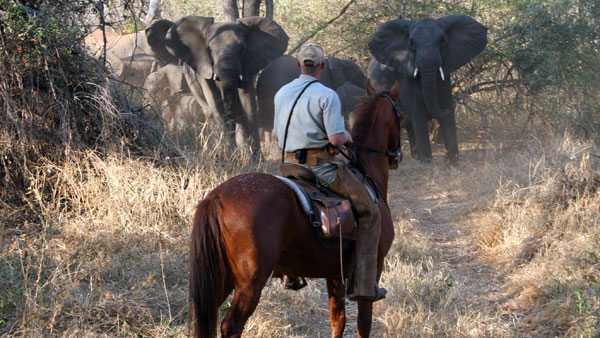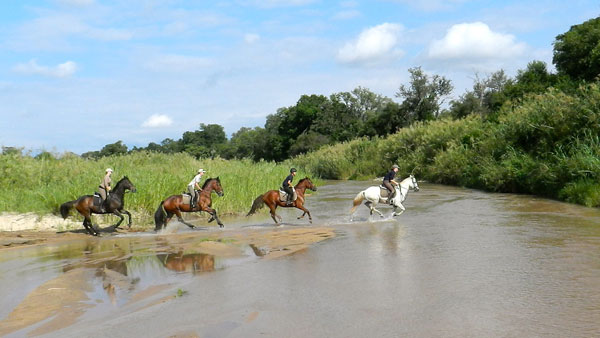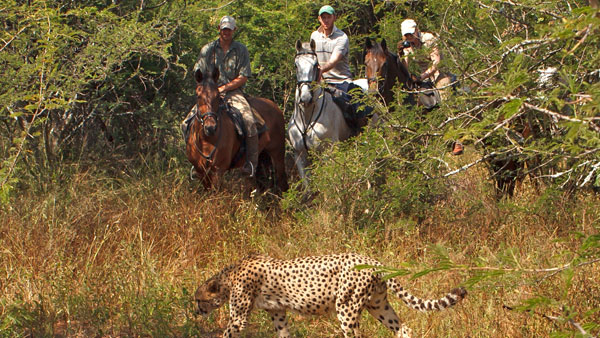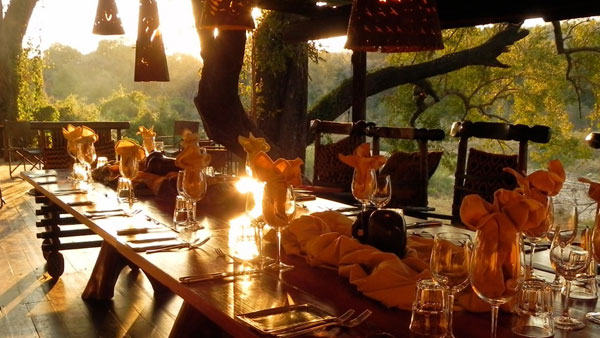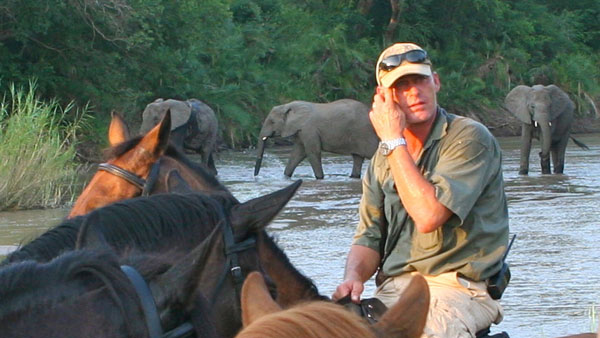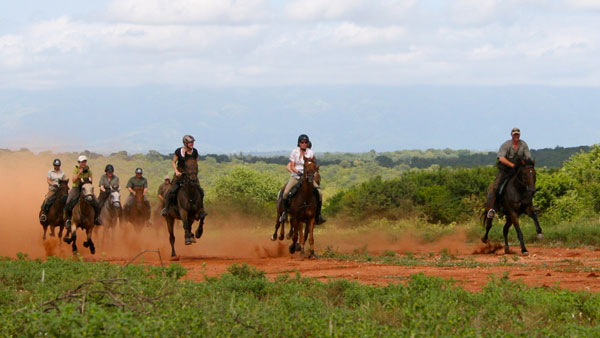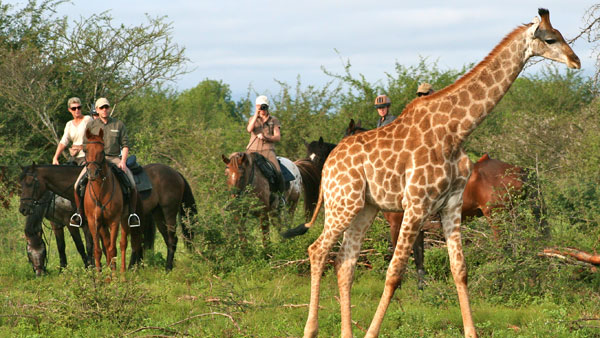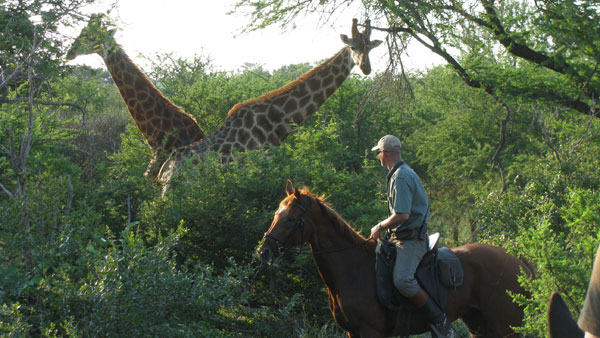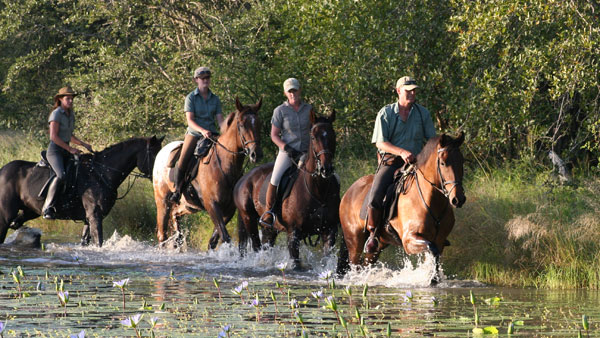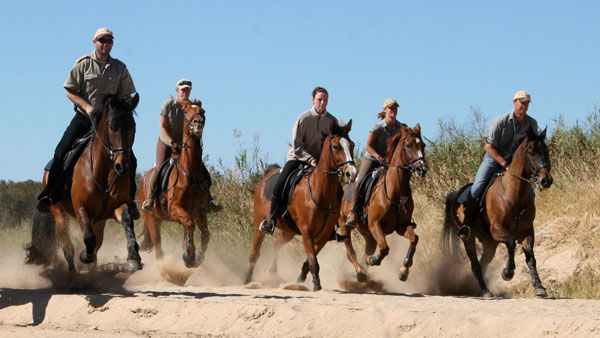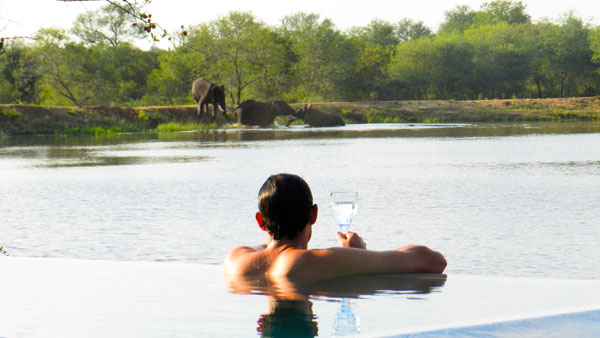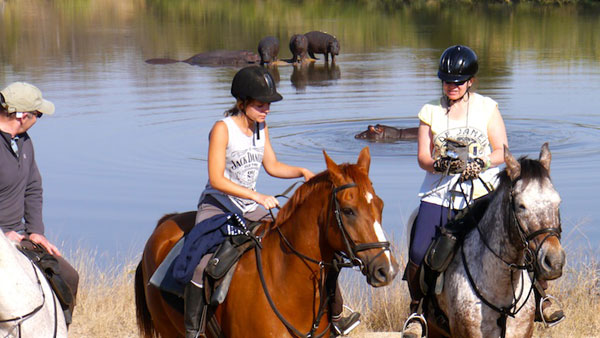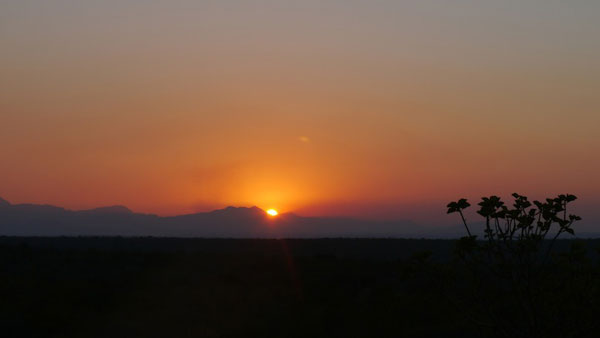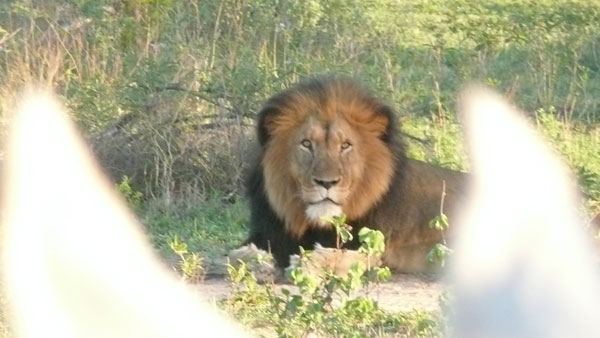 In addition to the "Big Five" (leopard, buffalo, rhino, elephant and lion), this nature reserve located right near the Kruger Park has all the wildlife you can imagine such as hyenas, hippos, giraffes, baboons and antelopes. This is where you go if you want to get the most out of your riding safari. Along with Philip, an excellent hunter and guide, you move in the footprints of wild animal from "bush camp" to "bush camp". On these unique safaris, you get to see the "Big Five" from horseback. They are high quality safaris and you need to be very confident in the saddle.
You can choose between a year-round 5- or 7-day safari. Daily programs can be found further down the page.
The owners are Gerti and Philip. They are both incredibly dedicated and knowledgeable about wildlife and this stunning part of South Africa.
These safaris are unique in many ways. In a small group with a maximum of 7 riders, you ride through Africa's animal-rich wilderness. Your guides are specially trained and have worked with both lions and elephants. Every day you will see different animals including elephants, rhinos, hyenas, hippos, buffaloes, giraffes, leopards, lions, zebras and monkeys.
The camp is located in a 14,000 hectare (35,000 acre) animal sanctuary only 45 minutes from the Kruger National Park, between Hoedspruit and Tzaneen in Limpopo Province.
Accommodation and Food
You stay in three different camps during ride:
Base camp: You will stay here the first three nights and the last night in luxurious large two-man tents standing on platforms with private verandas. You have a private shower / toilet with jungle views. You can shower while watching a baboon strolling by! There is a bar and a house where you eat your beautiful dinners. There is beer, wine and soft drinks at the bar whenever you want. There is also a pool.
Beacon Rock: You sleep on mattresses on a rock under the sky. A large bonfire is lit and it is lovely to lie there and listen to all the animal noises in the night.
XiDulu: You stay in luxury bungalows with private shower / toilet. The camp is located at a pond where there are hippos.
Safe deposit box: No
A/C: No
Hair Dryer: Yes
Towels and sheets: Yes
Fridge: No
Horses and Riding
The horses are very well trained and friendly and have a good life here. On days when they are not being ridden, they live completely free in the herd without fences. In the evening, they return to the stables to get food and rest there during the night when it is dangerous for them to be out. In the morning, they are fed and released again. The horses are mainly a breed called the South African Boerperd, a beautiful, delicate and very alert horse that is also spirited and courageous. Other horses include purebred Arabian, Appaloosa, Thoroughbred crosses and half-bloods. They are 145-165 cm (57-65 in) at the withers. Of the 22 horses, there are horses suitable for those who are competitive riders and for those who prefer a more stable horse. You can try several horses until you find one that suits you.
All horses are ridden English style. You ride with light contact on the horse's mouth and you stand in the stirrups when galloping to save the horses' backs. The horses are very sensitive in the mouth.
The saddles are custom designed for trail rides (not Western saddles). There are also normal English saddles for those who prefer. The equipment is high quality and kept in top condition.
You ride 3-7 hours per day.
Wildlife and Safety
There is plenty of wildlife in the area such as elephant, rhino, leopard, wild dog, hyena, giraffe, zebra, ibex, jackals, baboons, turtle, hippo, crocodile, monkey, lion and buffalo. However, the reserve is very large so you are not guaranteed to see all these animals.
Philip and Gerti lead all the rides and they are highly trained guides and hunters. There is a maximum of 6 riders and another guide rides at the back of the group. All camps and vehicles have radio contact. Philip and Gerti also have radio contact with researchers in the area so they can keep an eye on where the lion prides are located.
A security briefing is held before the ride starts so that you know how to act around wild animals.
Climate
There is sun virtually all year round. During the summer (October to March) is average temperature of about 30 C (86 F) and at night it may rain. During the winter (April to September) is about 25 C (77 F) during the day and cold at night (it could be 5 C / 40 F at nights in June and July).



Travel Information
Ability description: Trail Ride Level 3 >>

Included in the price: Accomodation, riding according to program. Full board incl. wine/beer, soft drinks at base camp.
Not included: Flights, transfers, insurance, drinks and extras not mentioned.
Travel: Book flight >>
Flight: To Johannesburg and then onwards to Hoedspruit with South African Airlink >>.
Transfer: Book in advance with HorseXplore and pay on spot.
From Hoedspruit to riding center. Preferred arrival time to Hoedspruit with the afternoon flight around 1.30 pm and departure from Hoedspruit around 2.00 pm.
Malaria: This area is a low risk area for malaria, but it can occur. The camp is located next to a river but there are rarely any mosquitoes. Talk to your doctor / vaccination center about possible malaria prophylaxis for Limpopo province.
Accommodation: Most nights in "luxury tents", one night under the stars. You must be prepared to share a tent, but if there is a vacant tent, you may use it without any single supplement being applied.
Currency: South African Rand, ZAR.
Credit card: Not accepted at the riding center, the best it to withdraw money at the airport in South Africa, which gives the best exchange rate. At the riding center you can pay cash with ZAR, USD, GBP or EUR.
Tipping: Not required but appreciated, normally around 50EUR/week.
Wifi: Yes at base camp.
Electricity jack: 220V, adapter is available.
Group size: 3-7 riders.
Age limit: 12 years old.
Closest village: 1 hour drive.
Beach: No
Pool: Yes
Misc..:
Riding equipment to borrow: Helmet, chaps and raincoats, but recommended to bring your own.
Saddle bag available: Yes
Special diet: Inform when booking.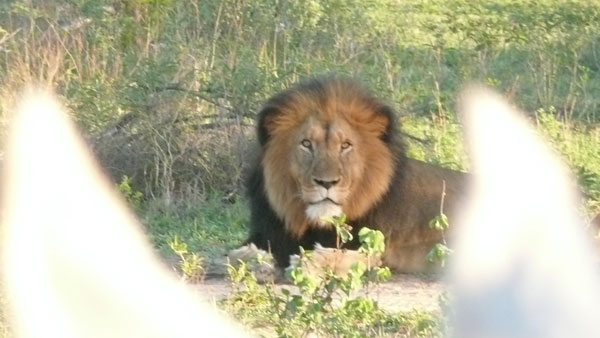 This is the most popular safari and it is available all year round. Arrival is on a Saturday at lunchtime and after a safety briefing your first safari ride begins. You stay in base camp three nights and explore the surroundings. On the fourth day, you ride to Beacon Rock and sleep under the stars. In the morning, you ride to the next beautiful camp ....
Read more »
From
EUR 3,881