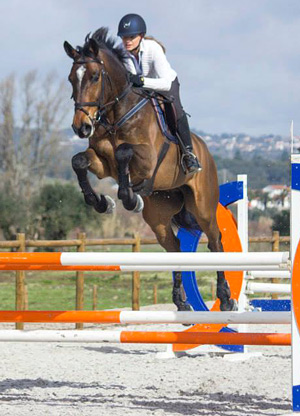 This training destination is just a little over 40 kilometers from Golegã, known for its annual horse festival, with hundreds of horses, riders in traditional clothes, plenty of wine, music & dance. A gem for all our dressage and showjumping loving riders.
A small equestrian center with horses and instructors of the highest class has opened its doors to us. The equestrian center is about 150 kilometers (93 miles) from Lisbon in the region of Santarém. Lusitanos are trained here up to Grand Prix movements and Dutch Warmblood (KWPN) that competing in jumping up to 115 cm.
You will live and eat well and you can relax at the pool between rides. Here you can develop your riding and have a good time.
If you can't manage a full week, you can always take a long weekend.