Spain, Catalonia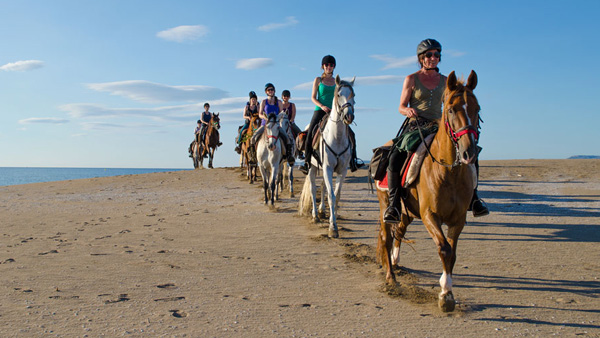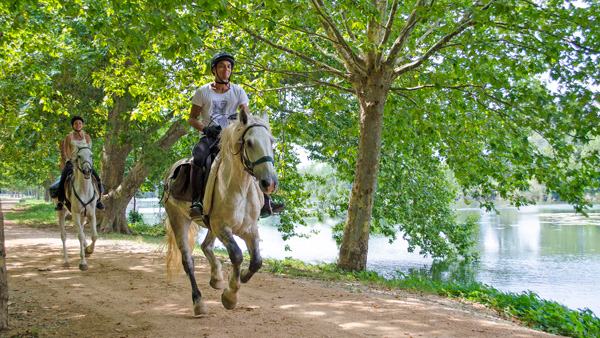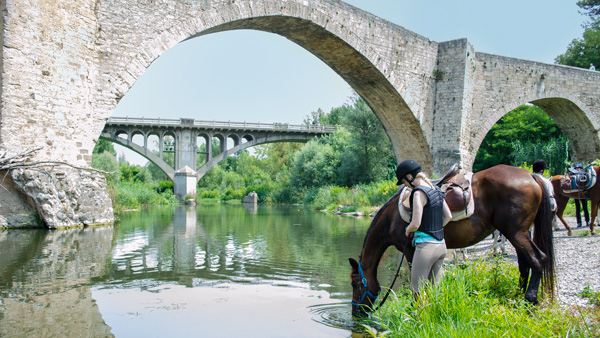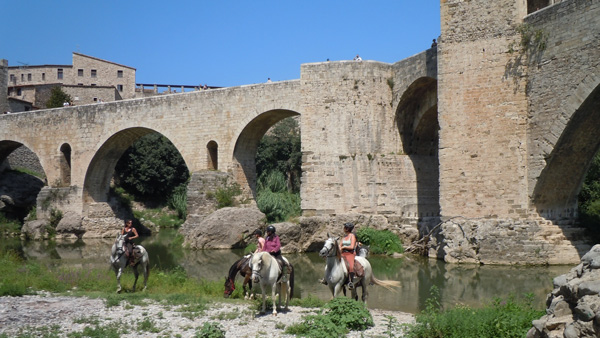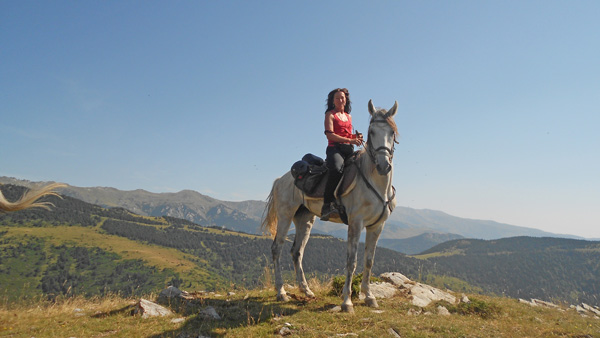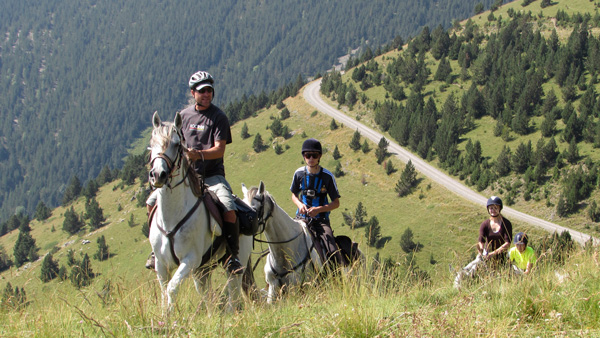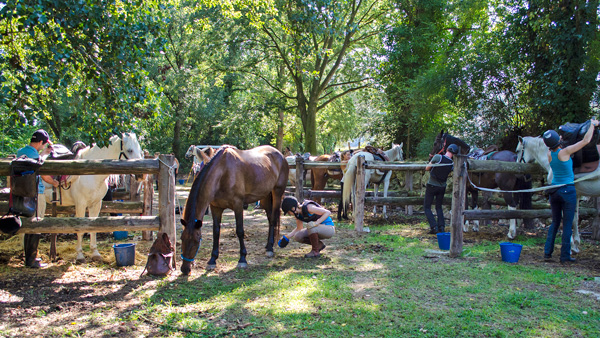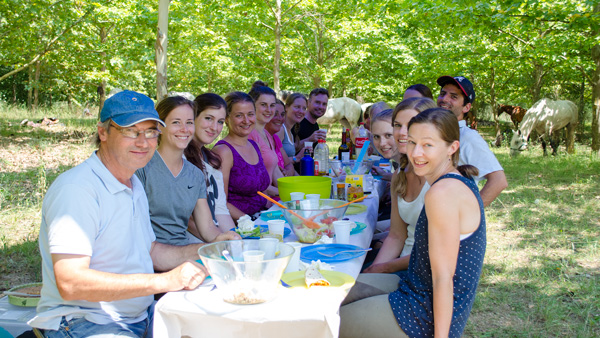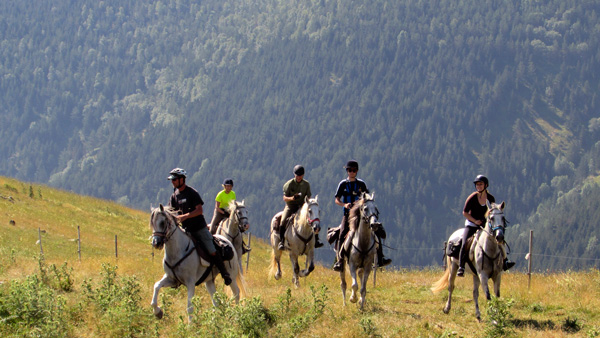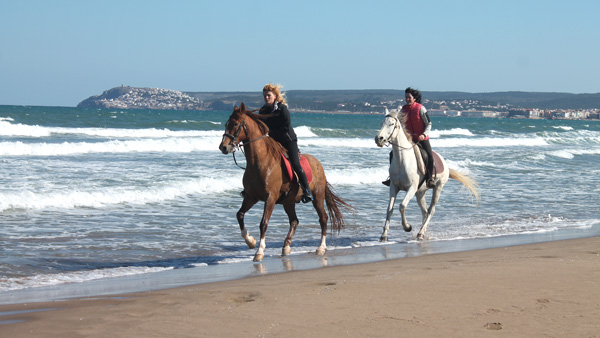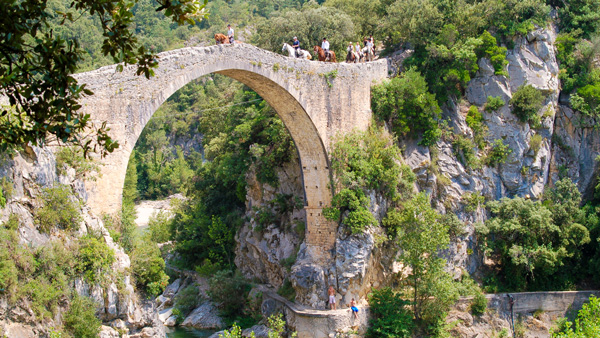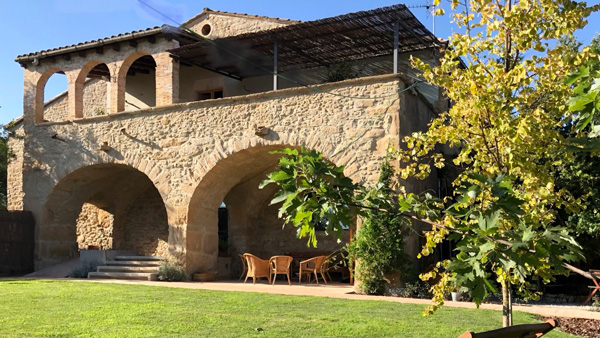 If you want to experience beautiful and exciting trail rides where you will be warmly and personally cared for from the very beginning, then this is the place for you.
You can choose from different rides. Trail rides where you move from hotel to hotel or the Costa Brava Discovery where you stay on the farm all week. All rides start from the beautiful eighteenth century farm situated in the foothills of the Pyrenees. You will have the chance to gallop along untouched beaches, explore small medieval villages such as Besalu, Crespia and Bascara and enjoy wonderful picnics with wine, and not to mention the beautiful dinners that only taste better after a long and exciting day in the saddle.
Accommodation and Food
If you choose any of the trail rides you will spend nights at different hotels and farms. If you have set you mind on the Catalonian Discovery you will stay on the same farm for your entire stay.
Single Rooms: You can book a single room (Prices for the Single Room Supplement are under Dates and Prices). If you are prepared to share a room, you do not need to pay the Single Supplement if you are allocated a single room.
Safe deposit box: No
A/C: No
Hair Dryer: Yes
Towels and sheets: Yes
Fridge: No
There is also a restaurant and a common room with an open fireplace. On warmer days, it is nice to take a dip in the pool. On the other nights, you will stay in hotels and guesthouses specially chosen for their character. You will stay in double- tripple rooms with shower/toilet and in some cases with a shared shower/toilet.
Breakfasts are typical and tasty hotel breakfasts and lunch generally consists of picnics.
A support car will usually bring a hearty lunch consisting of cold cuts, salads and wine and a table will be set for you. When the support car cannot reach you, you will have a 'western-style' picnic consisting of bread, cheese and cold cuts that you will bring with you in your saddlebags.
Dinners consist of three courses and are both substantial and tasty and include nutritious Mediterranean inspired food with lots of vegetables. Water and wine are included.
Horses
You can choose from about 40 beautiful Andalusia and Spanish horses. There is everything from calm and stable horses for the unsure rider to lively and energetic horses that make demands of their riders.
The rides are fun and diverse with lots of trotting and galloping.
You will care for your horse during your stay, including brushing, saddling etc…
The horses are very well groomed and in good physical condition. On the trail rides, they are fed three times a day and washed every evening. The horses are unsaddled at lunch and in the evenings there is a pasture where they can relax and have a well-deserved rest.
Travel Information
Ability Description: Trail Ride Level 2-3 >>
Included in the price: Accomodation and riding according to program, full board incl. water and wine.
Not included: Flights, transfers, insurance, drinks and extras not mentioned.
Travel: Book flight/rental car >>
Flight to Barcelona (1h 45 min. from the riding centre) or Girona (50 min. from the riding centre).
Transfer: Book in advance with HorseXplore and pay in cash direct to the riding centre.
From Barcelona Airport
Price: 90 EUR/person/return.
Time: At 6.00pm. Book a flight that arrive no later than 4.30pm. Book a return flight that departs after 12.00-12.30 pm. For Extreme trail return flight that departs after 8.00 pm.
Meeting point: In Terminal 1 (A) of the bar GO NATURAL (just in front of arrival gate) by the sign Drivers waiting area. If you arrive to another terminal so calculate that it takes about 30 minutes to get to Terminal 1 (A).
From Girona Airport
Price 60 EUR / person round trip for all programs except Smugglers Trail 90 EUR/person round trip..
Time: At 7.30 pm. On the way home, you will be at Girona airport about 10:00 am.
Meeting point: Bar Caffriccio

Will you arrive at times other than normal transfer times, we recommend car hire as it is expensive by taxi.
Train: Go to station "Rodalies" in terminal 2, and take the R2 line towards Barcelona. Depart at Sants Station (ca. 22 minutes). Take R-11 line from Barcelona towards Portbou (regional train). Get of at Camallera Station (ca. 2 hours). Call the riding centre when you get on the train in Barcelona and they will pick you up at Camallera station. Price 15 EUR per way. Here you find train times and price Renfe>>
Season: March to November.
Single room: Can be booked with a supplement. For price click on "Book on request" under Dates & prices. If you are willing to share room, you will not have to pay a supplement if you are allocated a single room.
Currency: EUR
Credit card: The riding centre accepts credit cards.
Tipping: Not required but appreciated.
Wifi: There is Wi-Fi at the riding centre and most of the hotels.
Electricity jack: EU standard
Group size: Min. 4 max 11 riders. On Catalonia Discovery rides min. 2 max. 11 riders. On Cattle Drive min. 6 and max 16.
Age limit: Minimum 14 years (younger riders are accepted if they are experienced).
Beach: 30 minutes by car from riding center.
Pool: Yes on some hotels
Misc.:
Riding equipment to borrow: Helmet
Saddle bag available: Yes
Special diet: Inform when booking.
Covid-19
Despite being a few km from Girona city, the farm is in a very low risk region, no covid-19 cases around because the farm is situated were there are very few people in a large territory and the farm have been confined during more or less 3 months. No overcrowding of course to ride.
The other accommodations during the post to post trails are small hotels or farmhouses with few rooms and they also apply the same hygiene and prevention arrangement as the riding center.
Please find below some of the practices in relation of health and safety for the riders during their stay:
- hydroalcoholic gel at the entrance of community spaces
- cleaning with specific antibacterial products (floors, sinks,furniture, doors,..) as often as necessary
- sheets and towels washed in specialized laundry (60ºC)
- dishwasher (high temperature) for everything in contact with food
- removal of non-essential decorative objects (pillows, bedspread, etc..)
- masc and gloves to cook and service
- distance between the tables and/or people for meals (dining room approx 70m2)
- restrictive breakfast buffet (depending on group and number of people)
- control and maintenance of the Ph and quality of the swimming pool water.
Finally, a mask is advisable when people are inside or in a group (less than 1,50m distance). Washing hands, no "kisses", social distance, etc... as in all the countries:)
A mask is not obligatory outside or when riding.
Climate
From April to end of October, it is normally more than 25 degrees during the day. In July-August there may be more than 30 degrees in the shade. Sea water has a temperature of about 25 degrees all the way to the end of October, but is colder in spring. It rarely rains, except during November to February.




Feedback from our travellers