Portugal, Lourinhã - Dressage close by the Sea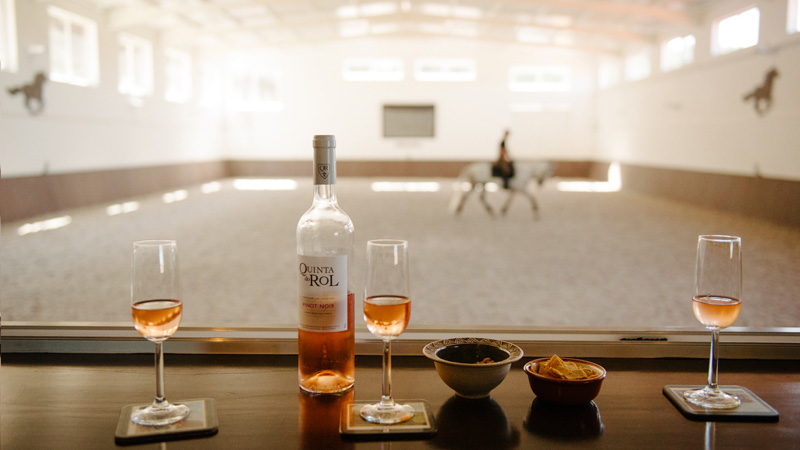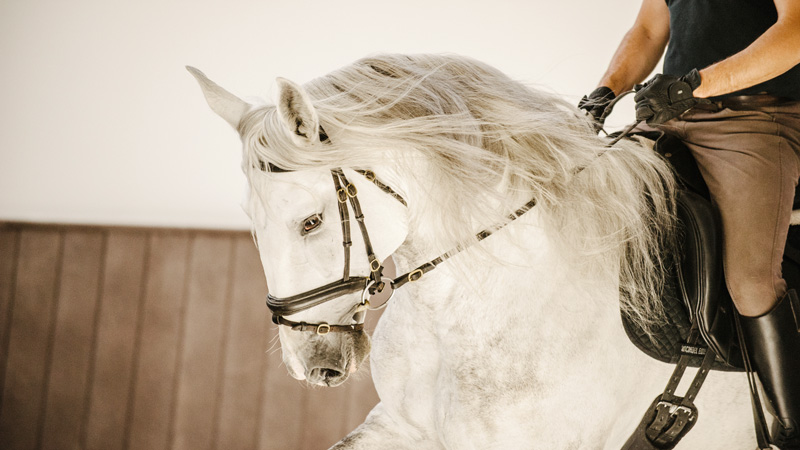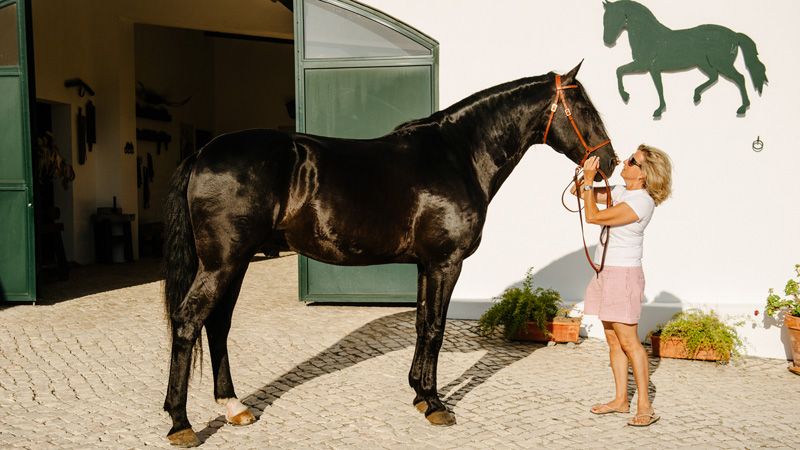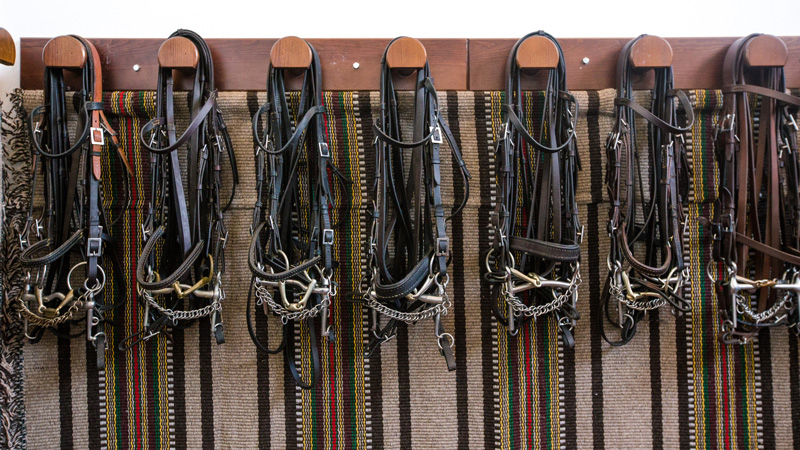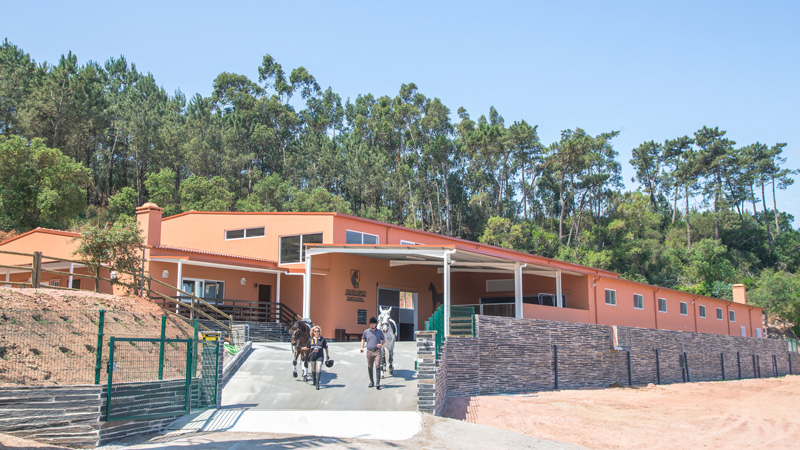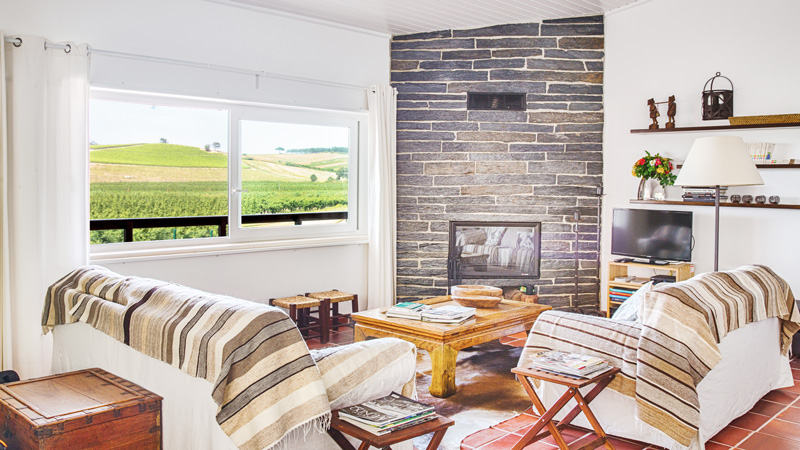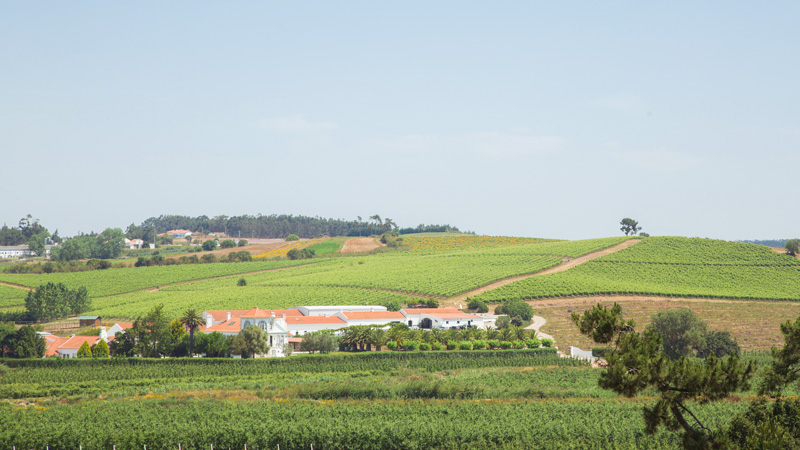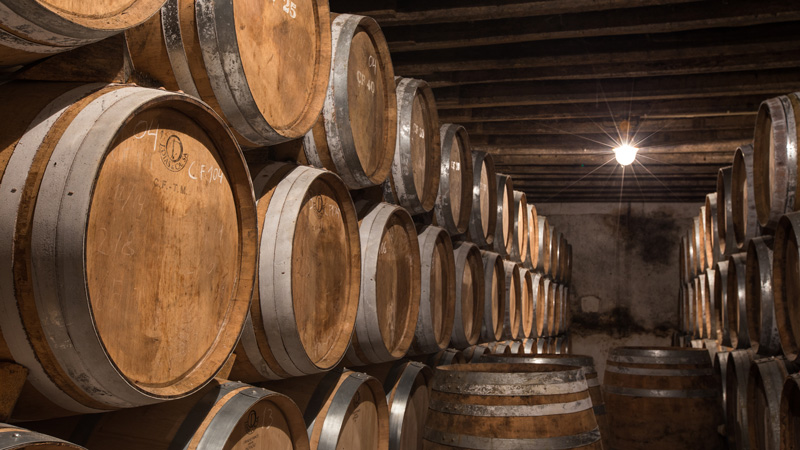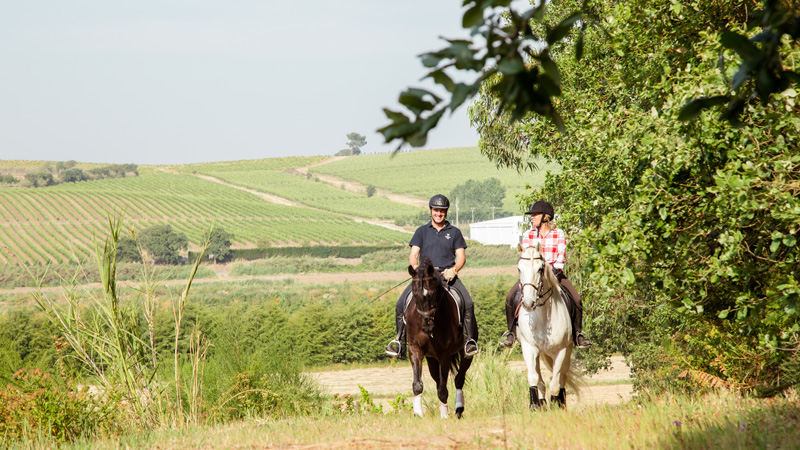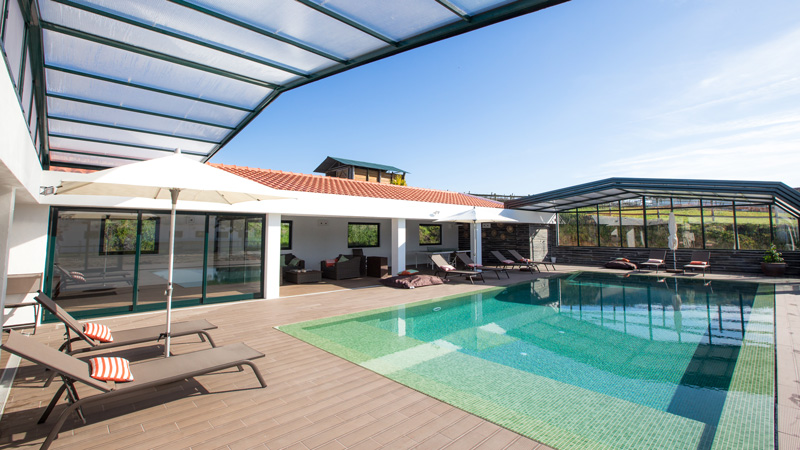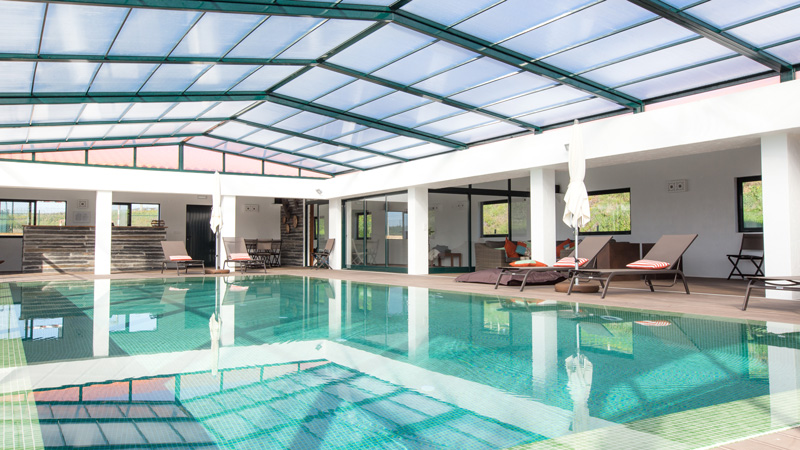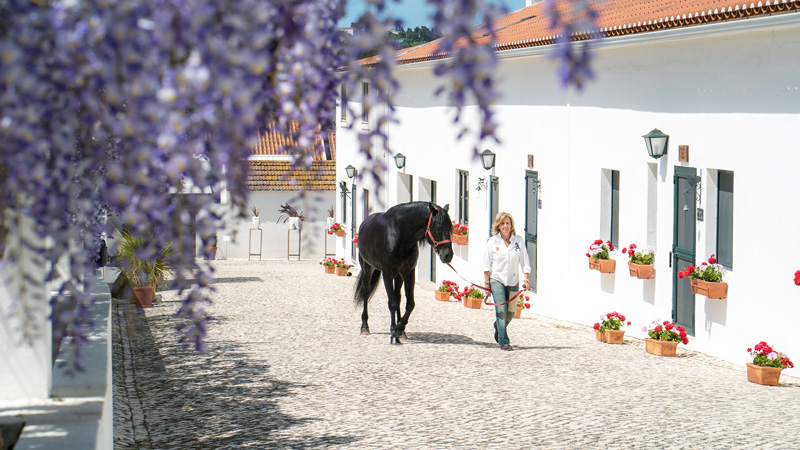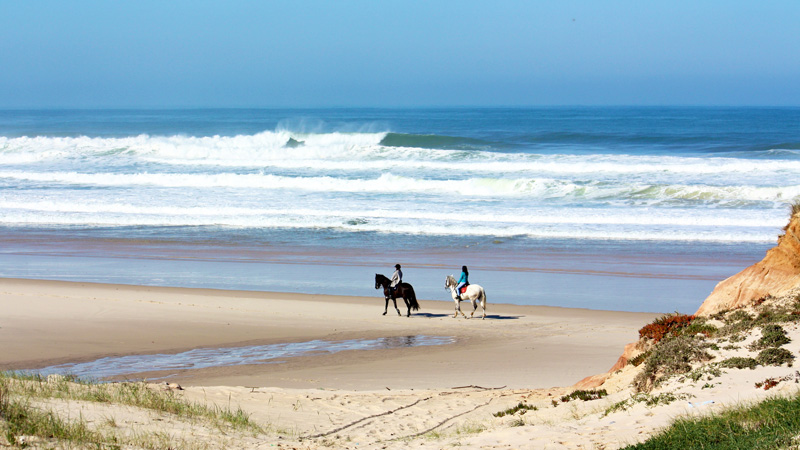 It is a privilege to be a welcome guest at this exclusive wine and equestrian establishment. You will have the opportunity to experience the good life, including dressage tuition riding highly trained Lusitanos from renowned stud farms whilst enjoying beautiful surroundings and, to top it all off, the chance to enjoy the farm's award-winning Pinot Noir wine. The entire property exudes quality, personal commitment and positive energy. The desire to recreate the grandeur of past ages without scrimping on the detail is visible everywhere, and the property is decorated with beautiful statues and paintings (often with a horse motif) that makes you both happy and inspired.
As a rider and guest of Rita and Carlos, you are an important person. Rita and Pedro (team manager and trainer, respectively) are careful to ensure the best possible dressage week or weekend, based on your experience, situation and goals.
This large property is Carlos's childhood home. Rita and Carlos took over the farm 20 years ago and restarted the family's wine production. Even the wine making is about quality, not quantity. The wine production follows traditional the time-tested methods, updated to be in touch modern times, all to bring out the best in the wine.
The 120-hectare property has vineyards, pear orchards, tennis court, basketball court and a large pool.
This is an excellent destination for families and groups where not everyone rides, as there are several fine golf courses within a reasonable distance, only 9 km (6 miles) to the sea with fantastic surf beaches and about 40 minutes to beautiful Lisbon.
Riding
The indoor arena is light and airy with an excellent surface and lots of mirrors and is about 20 x 40 meters (65 x 131 ft). There is also a fine outdoor arena with best surface and a roof, 23 x 60 meters (75 x 196 ft) in size.
Between classes, you can sit in the stable's elegant lounge and bar and sip a glass of win while watching and studying other riders riding the highly trained horses (when horseXplore visit for a test ride, Viveca Lord was very tempted to take several horses home with her and, amongst the other experiences, she was able to experience her best extended trot ever).
Weekly program: begins with a review of your riding goals and desires. You will then enjoy two lessons per day on the Intensive program and 1 lesson per day on the Basic program, all lessons are private lessons. You warm up for 30 minutes with one trainer and then you have 30 minutes with the headtrainer. If you like, you can replace some lessons for 1-hour hacks in the surroundings. Departure Saturday morning after breakfast.
Weekend Program: Your first lesson is on Thursday afternoon and you will then have two lessons per day on Friday and Saturday on the Intensive Program and one lesson per day on the Basic program. If you like, you can replace some lessons for 1-hour hacks in the surroundings. Departure on Sunday morning. Should you have a late arrival on Thursday, you can ride your final session on Sunday morning instead. Please inform us if you want one of the lesson on the arrival- or departure day.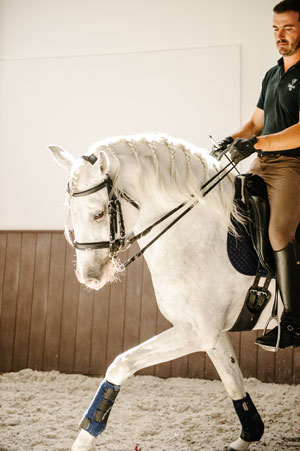 Your head trainer is Pedro, who previously had his own training stables but has now chosen to focus 100% on training the equestrian center's horses and developing ambitious international dressage riders. This destination is suitable for all ambitious riders, regardless of level.
Pedro makes every horse loving person happy. He has a tremendous sense of, and love for, horses. He has the ability to see the best in both horse and rider. He is humble with extensive knowledge and love. For example, he prefers to feed the horses himself to ensure that they are all well and believes that every horse has its place and purpose. No horse (or rider) is bad, but rather they need time and space to develop. He has no favorites amongst the horses, which all have their different strengths that he likes and weaknesses that he can work with. Everyone can learn a lot from Pedro's way of looking at horses. He is calm, respectful, humble and extremely skilled. He trains horses from the very beginning to piaffe and passage .... So, study, enjoy and learn.
You also have the chance to go horse riding on the beach at an additional cost. The horses are transported down to the beach and you can enjoy fantastic gallops in the water (not possible between 15th June and 15th September), which is always appreciated by both horses and riders. Just over one hour's riding costs approximately 160 EUR. Booked and paid on location.
Accommodation and Food
The accommodation is in stylish rustic guesthouses with single or double rooms, each with private bathroom, lounge and kitchen. There is safe deposit box, hair dryer, towel and bed linen in each room. You will be served breakfast, lunch, and dinner. Breakfast consists of freshly squeezed orange juice, freshly baked bread, cheese & ham etc. Lunch is a light meal that starts with an aperetif and then for example, pie, salad, etc. The dinner is three courses, often with a soup as a starter, fish or meat for main course and a dessert. The food that is served is "Simple, tasty ,local Portuguese food … mostly cooked with own personal, the ingredients tend to be, when possible, local, seasonal and biological, plenty of them from the own garden.
The dinners are served at 7.30 pm - 8.00 pm. Kitchen closes at 10 pm. Vegetarian diets are available, if you request when booking.
Check in on arrival day is from 4.00 - 8.00 pm. If you arrive earlier you might have to wait for a while to check in to your room. Late Check in fee: Arrival after 10.00 pm will be charged 10 EUR per hour.
Check-out on departure day is at 12.00 am.
The accommodation is located a few hundred metres from the stables, if you don't want to walk there are bicycles to borrow.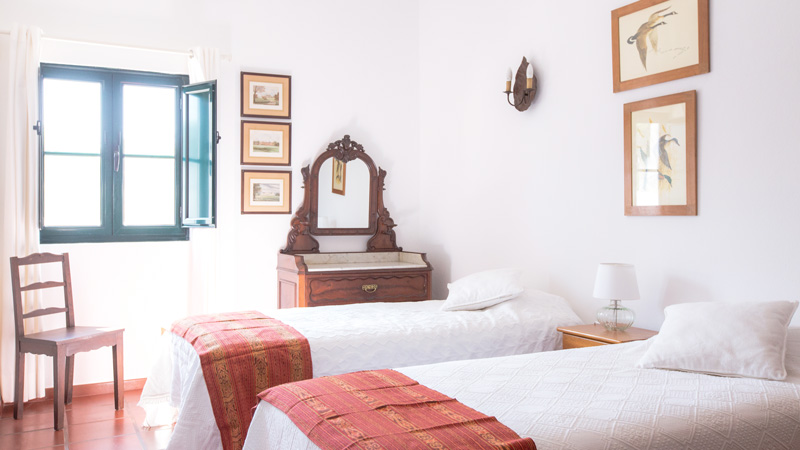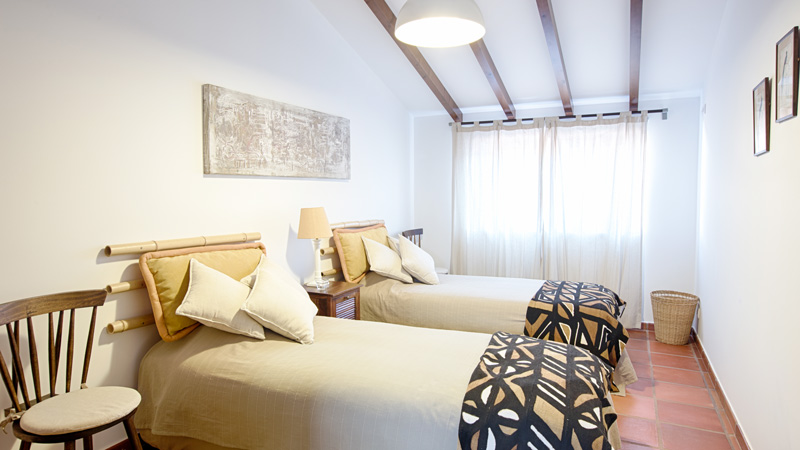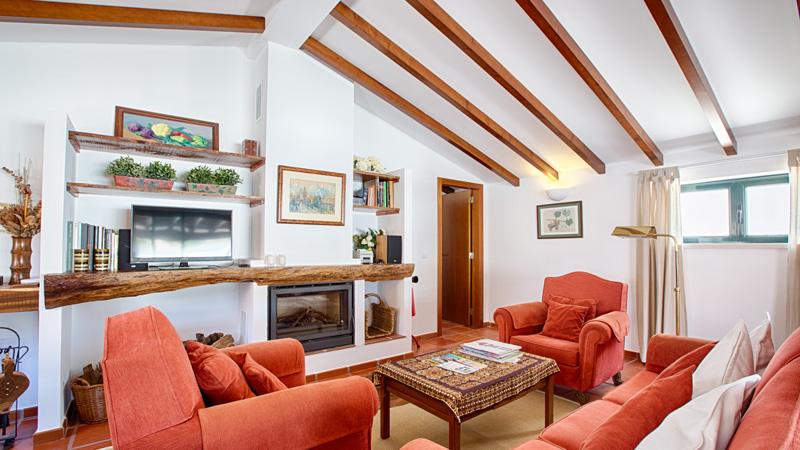 Wine / beer and other beverages are also available in the bar at the stables, just write what you take and you pay at the end of the stay. The bar is a cozy living room next to the nice bright stables. There is a seating area with fireplace and TV, and a large breakfast bar to hang out at while you watch your friends or others rides. The whole place is warm and cozy, which makes this a perfect destination during the winter months. The windows to the indoor arena can be opened so that during lighter months of the year, it feels like the living room and the indoor arena is one big room.
Horses
Even the horses are of highest quality. All horses are purebred Lusitanos and handpicked from renowned stud farms. They are between 5 and 15 years old. There are more than 20 horses, 10 stallions, 10 geldings and 1 mare. Several of them are trained up to advanced level. You will have the chance to try out piaffe and passage. You will get your own saddle during your stay. Mostly you ride with double bridle.
Other Activities
This is an excellent upscale destination for families and groups where not everyone rides, as there are several high-quality golf courses within a reasonable distance, including Praia d'El Rey Golf, Bom sucesso, Royal Obidos, Campo Real.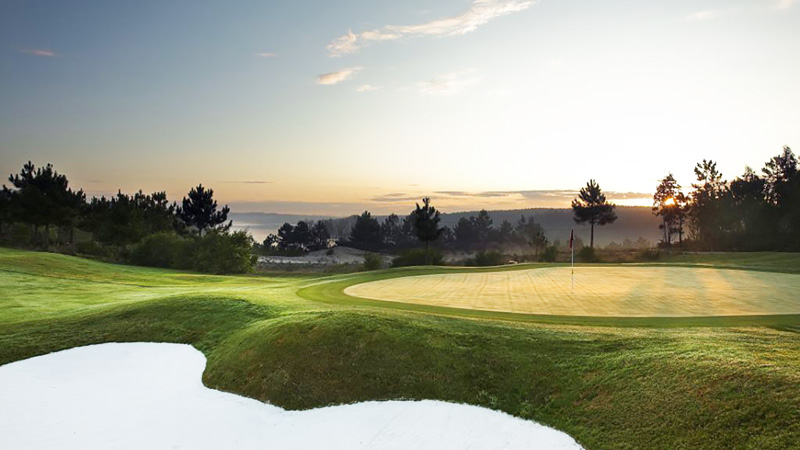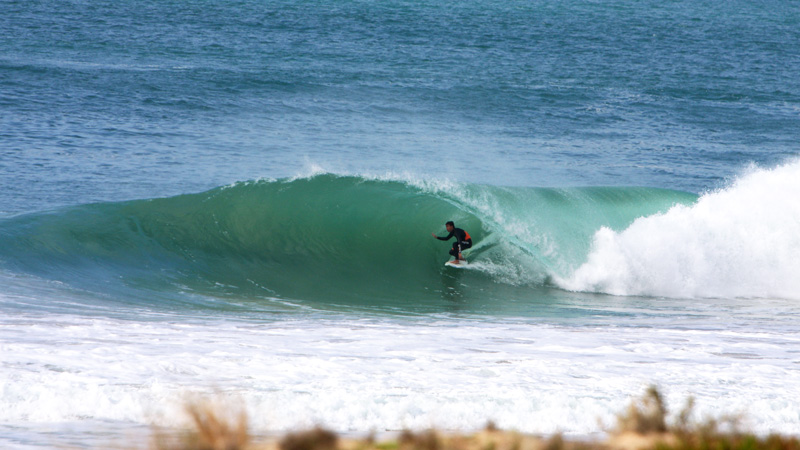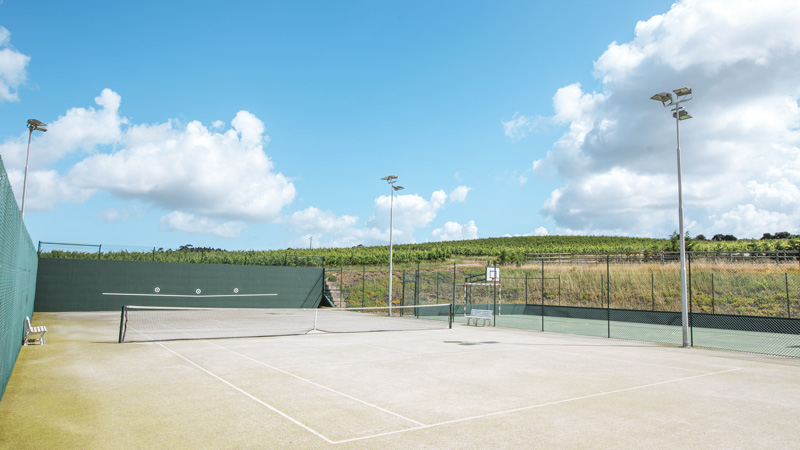 It is 9 km (6 miles) to the sea and fantastic surf beaches (the family are active surfers and you can even take surf lessons) and about 40 minutes to beautiful Lisbon.
In addition there is a large swimming pool, tennis court and basketball court on the farm. You can also book massage and yoga lessons.
For those who are wine lovers there is also much to taste, see and learn. The farm produces Pinot Noir, Sauvignon Blanc and Aguardente. Lots of prizes adorn the walls of the wine shop. You can book winetasting.
Covid-19
Holds the Clean & Safe certificate (the Portuguese health authority has issued a number of criteria that must be met in order to obtain this certification).
This includes:
- All staff are trained on hygiene
- Procedures for cleaning and disinfecting the pool and public areas.
- Table service only- Distance between deck chairs, dining table
- Mouthguard when you are indoors
- Hand alcohol
In addition, there is plenty of space and easy to keep distance
A riding holiday means that you are mainly outdoors.
Only small groups are accepted.
It is possible to book single rooms.
Climate
Lourinhã have a mild and stable climate throughout the year, due to the proximity to the sea. -The warmest month is August avg 23Cº - min: 17 Cº max 29 Cº. -The coldest month is January avg 11Cº - min: 7 Cº max 15 Cº.





Travel Information
Ability Description: Dressage level 2-5 >>
Included in the price: Week: 6 nights, 5 days riding (10 private lessons), full board.
Weekend: 3 nights, 3 days riding (5 private lessons), full board. Upon arrival you receive a bottle of wine / room, additional wine is paid for at the end of the stay, price from EUR 9 / bottle.
Not included: Travel to and from Portugal. Transfers to and from the Riding Centre (60 km / 37 miles). Drinks except mentioned above. There is a bar where you can buy the drinks you want and you will be billed at the end of the week.
Travel: Book flight/rental car >> We help you book your flight if you wish.
Fly to Lisbon.
Transfer: Book in advance with HorseXplore and pay on spot.
From Lisbon Airport to riding center, about 50 minutes by car.
Price: 1-4 people, 120 EUR / one-way / car. 5-8 people, 150 EUR /one-way/ car.

Bus: If you want you can take bus from Sete Rios buss station in Lissbon to Lourinha. You can see time table and prices at rede-expressos.pt.
From Lourinha you take a taxi to the riding center, about 8 km (5 miles).
Rental car: If you want to explore the surroundings on your own, we recommend a rental car. It is approx. 60 km (37 miles) from Lisbon airport to the equestrian center.
Arrival / departure: Weekly program: Arrive on Sundays during afternoon/evening, check in 4.00pm - 8.00pm (latest at 10.00pm), departure the following Saturday after breakfast.
Weekend: Arrive Thursdays around 3.00pm for a first lesson, departure Sundays after breakfast. If you have a late arrival on Thursday you can ride the last lesson on Sunday morning instead.
Late check in fee: Arrival after 10.00 pm will be charged 10 EUR per hour.
Optional arrival/departure: You can choose another arrival and departure day, just mail us on info@horsexplore.com
Single rooms: Can be booked with a supplement. For price click on "Book on request" under Dates & prices. If there is no one to share a room with, a single supplement will apply.
Currency: EUR
Credit card: Accepted by riding center, not American Express.
Tipping: Not required but appreciated.
Wifi: Yes
Electricity jack: EU standard
Group Size: Minimim 1 and maximum 8-10 (1 person/lesson)
Age limit: For clinic older than 13 years, non riders no age limit.
Beach: 9 km away, possible to buy extra beach ride 15 September-15 June.
Pool: Yes, open all year because it can be glass covered. 1 pool towel/person is included. Also possible to rent for 12.5 EUR.
Massage: There is a special massage room where you can receive excellent massage. Book upon arrival.
Yoga: You can enjoy yoga classes (Hatha Yoga). Min 2 people ca. EUR 20 / person, private class ca EUR 40. Book upon arrival.
Winetasting: You can book winetasting, ca. EUR 65/person.
Special diet: Inform when booking.
Feedback from our travellers