Argentina and Chile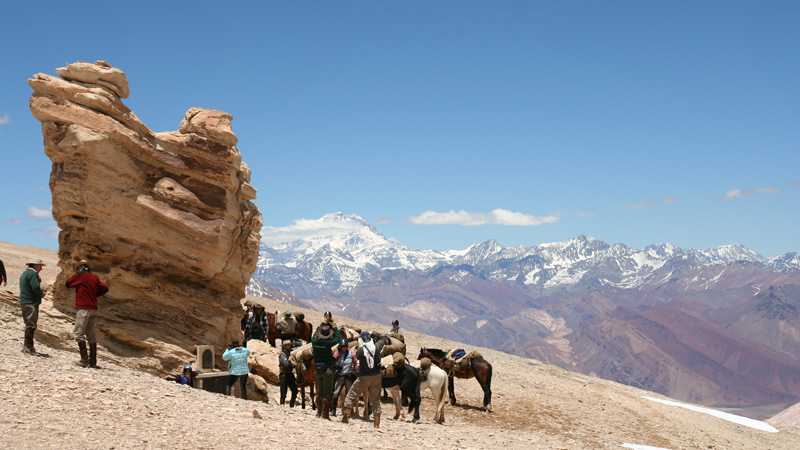 For more than ten years, Eduardo and his team have explored their homeland, Argentina. They can now offer you several different riding adventures, from comfortable ranch stays on the Pampas to breathtaking expeditions over the Andes to Chile. All the guides are well trained and speak fluent English. The rides have been designed to show you Argentina's diversity, from its vast grass plains to its high mountains with fantastic views. The atmosphere is warm and friendly and you will be well cared for and take with you unforgettable memories and experiences.
You can choose between the following rides: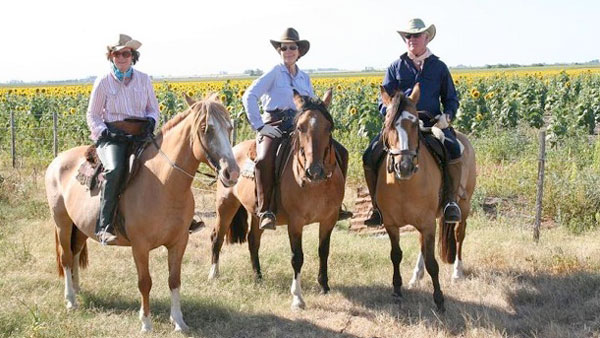 Combine luxury ranch life on the Pampas and the excitement of Buenos Aires. There is no better way to experience Argentina than living on a beautiful real-life, Estancia. This is a real cattle ranch set on 2,000 hectares (5,000 acres). The main focus is cattle, but the ranch is also well known for raising genuine class horses which have been shown ....
Read more »
From
EUR 1,860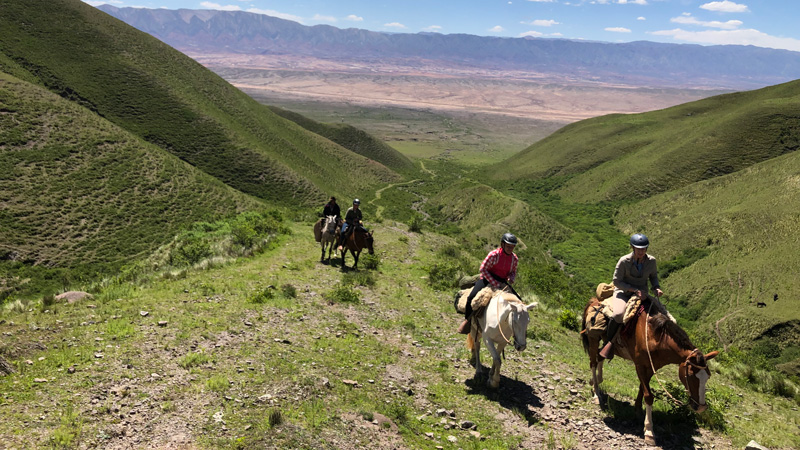 This point-to-point ride runs along the famous Inca Trail and over the mighty Andes in Northwest Argentina. You will visit places that you can only get to by horse. The area has an impressive landscape and a unique diversity of climate zones. Tropical forests with crystal clear streams in the Lerma Valley. The Calchaquí desert with its multi-colored ....
Read more »
From
EUR 1,968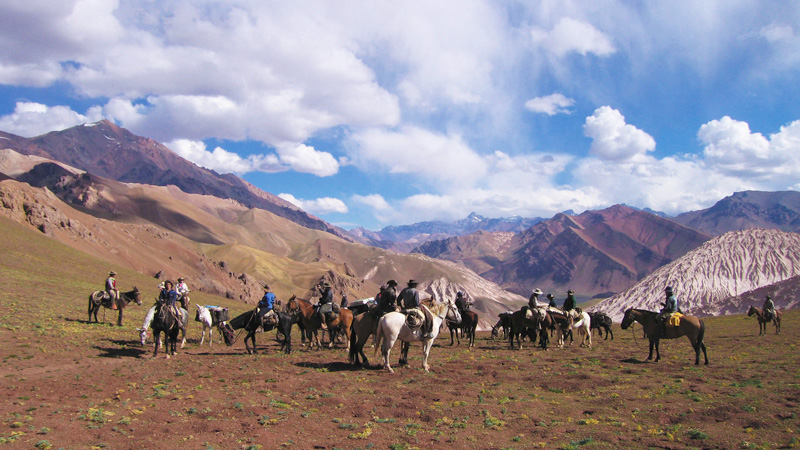 Crossing the Andes by horse following the same route that San Martin and his army used in 1817 when they freed Chile from its colonial rulers is a fantastic experience. This wilderness is flanked by the highest peaks in the Americas, Aconcagua (6370m; 20,800 ft) and Mercedario (6300 m; 20,600 ft). It is in these uninhabited areas, accessible ....
Read more »