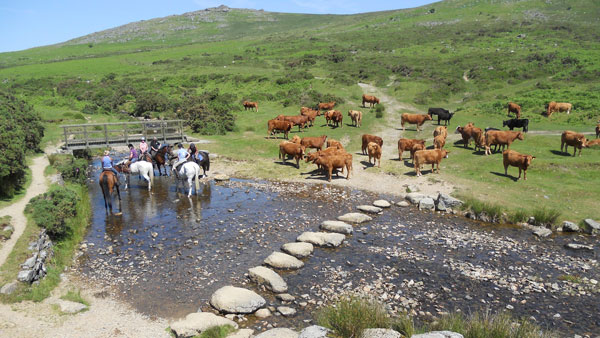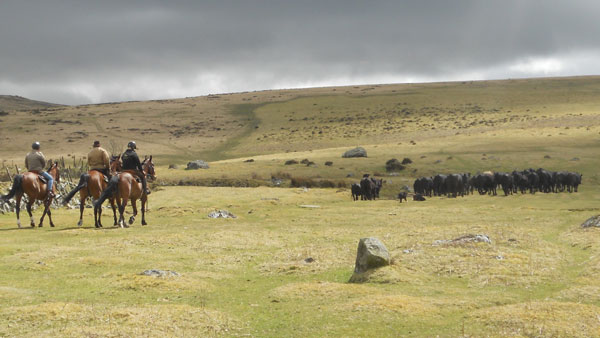 At various times of the year it will be possible to help with moving, mustering and checking the cattle. The 'busy periods' below will be the best chance to join in with this work.

'The fastest way to move cattle is slowly!'

Cattle respond well to being moved by horses. Horses are quiet and the cattle are used to being moved by them, the cattle are not threatened but have a natural respect for the horse. The horse walks at much the same speed as the cattle and often anticipate the cattle movements.
The riders work as a team with most flanking at the sides of the herd with just a couple at the rear, and one or two at the head. There is always a lead cow who the others follow.
Each rider will have a position and a job to do, depending on their ability. Driving cattle is immensely satisfying, doing something that has barely changed for hundreds of years. The type of country you ride over has some breathtaking scenery and varies, through woodland, along valley bottoms, up steep inclines, down steep declines, across rivers, through rock clitter (rock strewn areas) and over hill tops, where you can look down on everything around.

'Head 'em up, move 'em out!'
The 'Dartmoor Cattle Drive' stay is 6 nights and they can accommodate up to 8 guests at a time.