South Africa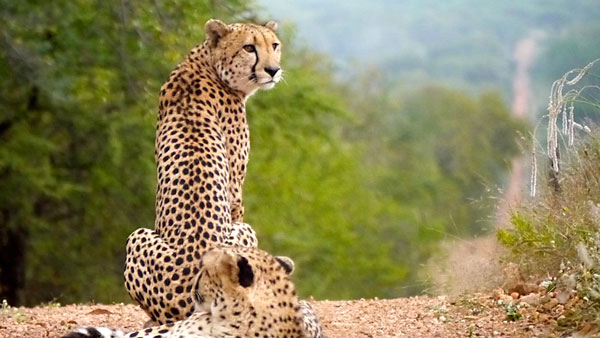 South Africa is an amazing country to experience on a horse. Spectacular scenery and a fascinating wildlife add up to adventures that will exceed your wildest expectations and give you memories for life. A beach ride on the Sunshine coast or a superlative wildlife encounter on a safari – whatever you choose you will get amazed. With its great food and inspiring cultural interactions, South Africa will offer you an unforgettable holiday.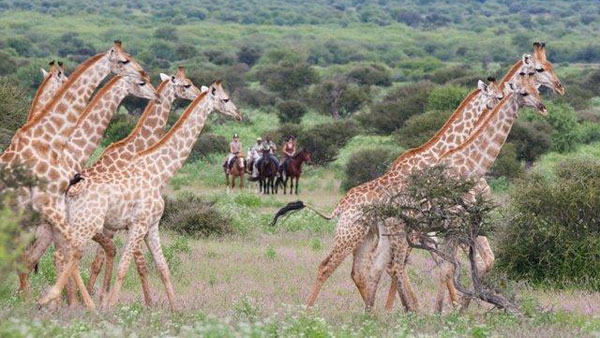 This safari lodge / cattle ranch has an excellent reputation. They succeed in giving a sense of African luxury and adventure while being relaxed and reasonably priced. We are extremely happy to have them in our holiday offering. Only three hours from Johannesburg, there is something here for everyone from honeymooners to adventurous families, single ....
Read more »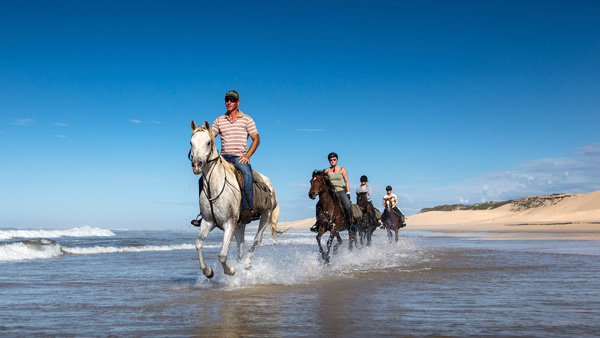 If you want to experience an exciting ride along "The Sunshine Coast", this is unbeatable. Along with Jono and his endurance horses, many raised himself, you can gallop for miles (without exaggeration) along pristine beaches. Jono is an experienced endurance rider who has lived here most of his life. He has a passion for maintaining and preserving ....
Read more »
From
EUR 1,450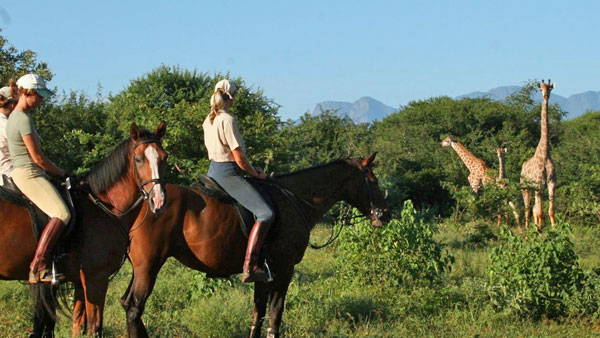 In addition to the "Big Five" (leopard, buffalo, rhino, elephant and lion), this nature reserve located right near the Kruger Park has all the wildlife you can imagine such as hyenas, hippos, giraffes, baboons and antelopes. This is where you go if you want to get the most out of your riding safari. Along with Philip, an excellent hunter ....
Read more »