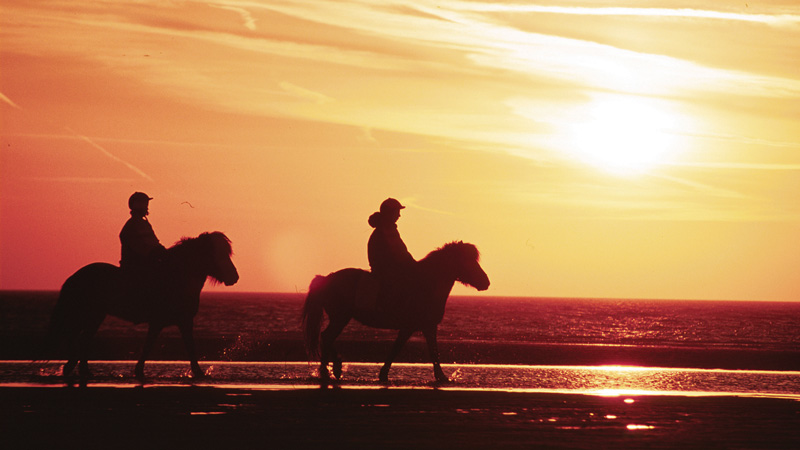 Mandö weekend

If you want to experience a lot of nature experiences and riding during a weekend, choose Mandö weekend. In addition to the beautiful island of Römö, you can ride across the seabed to the island of Mandö. Here the equestrian center has a small farm, called Mandøgården. This base gives you a lot of opportunities to explore the island on horseback.
Included: 1 night at the hotel in standard double/ twin room 25 m², 2 nights at Mandögården with shared bathroom in the hallway, fullboard with drinks (no alcohol, beer and wine can be bought).
Minimum 6 riders. If there are less then 6 riders the Mandö tour will be changed in a full day Römö trip.
150 DKK/person extra if you need transfer from the riding centre to Mandö.