South Africa, Sunshine Coast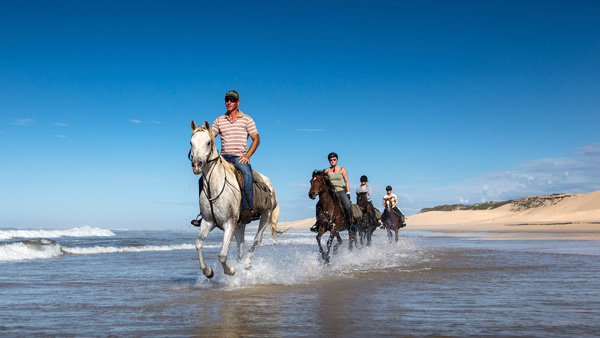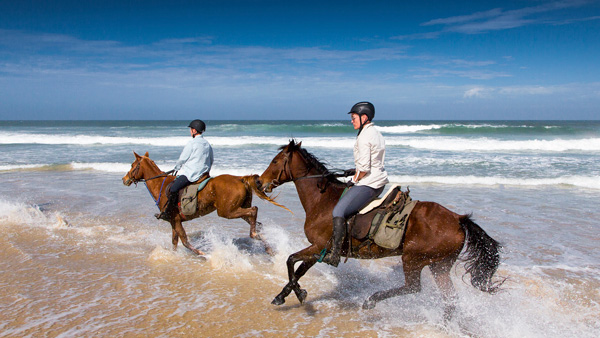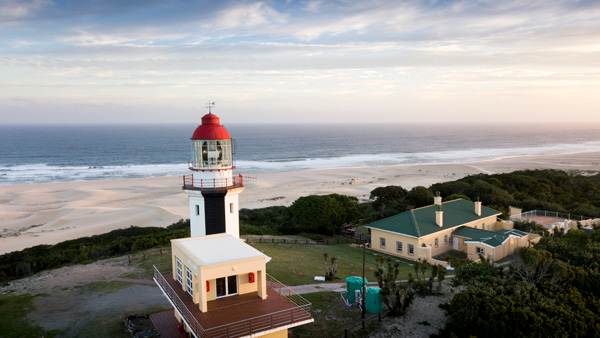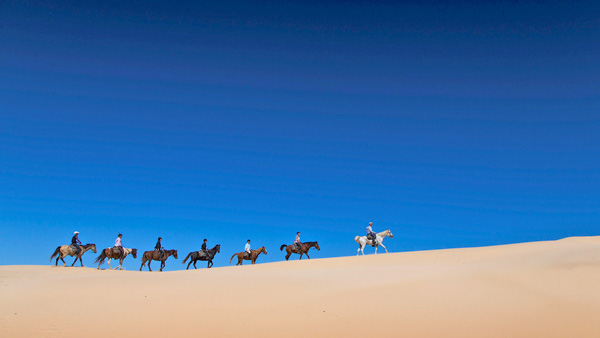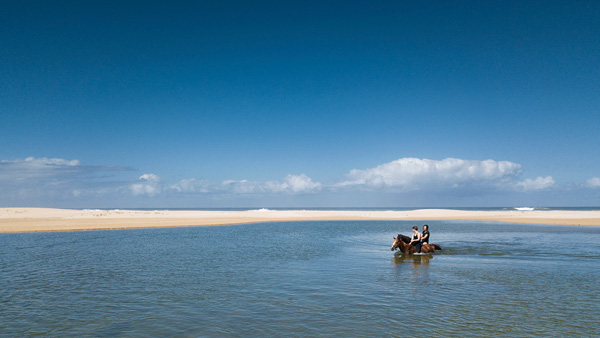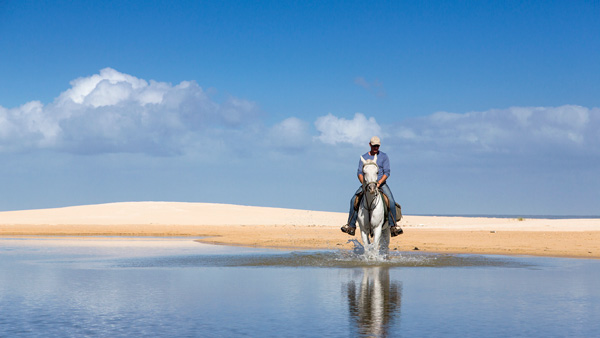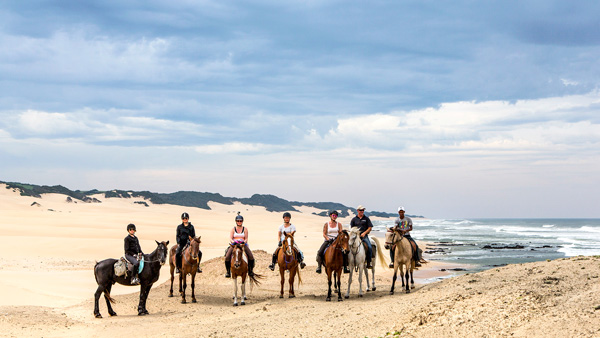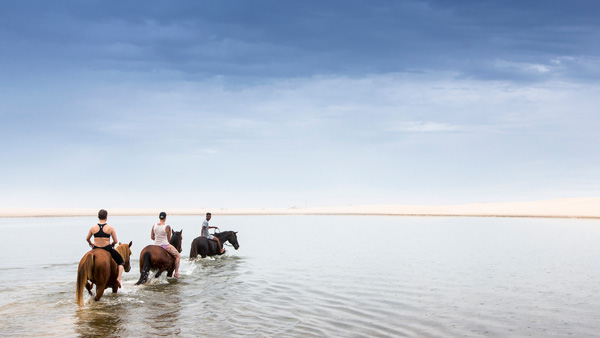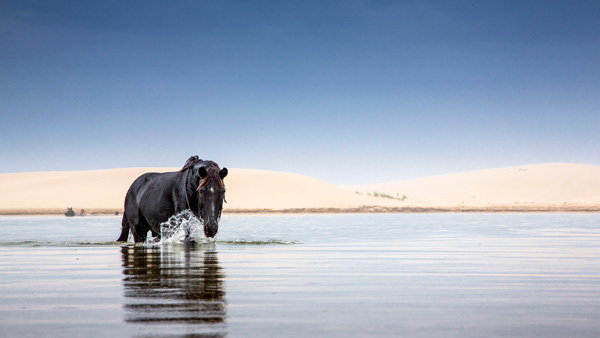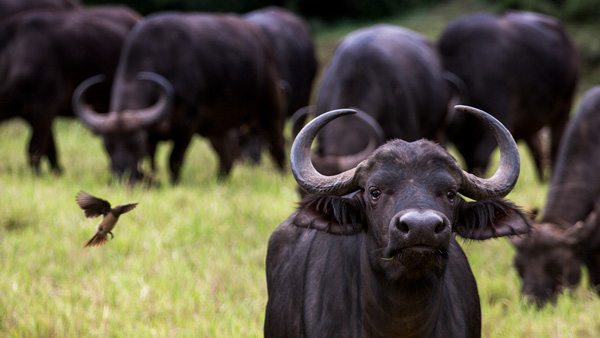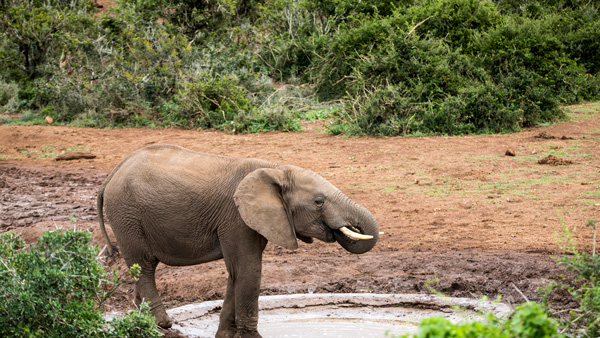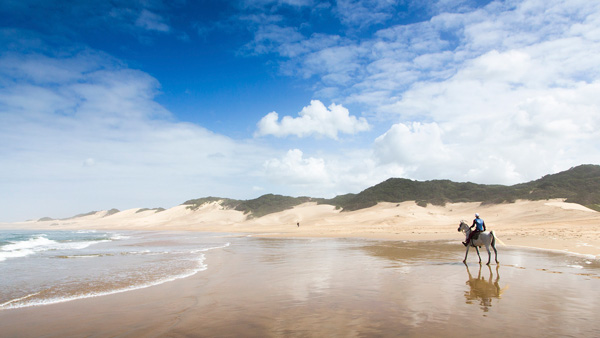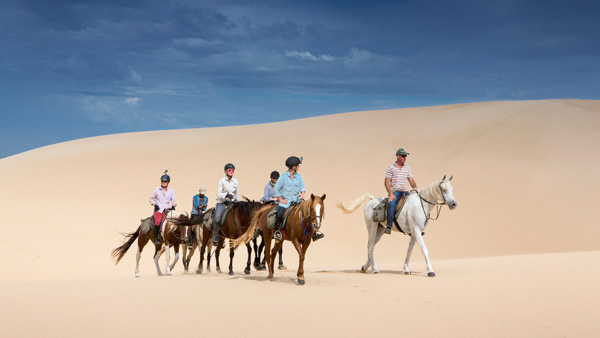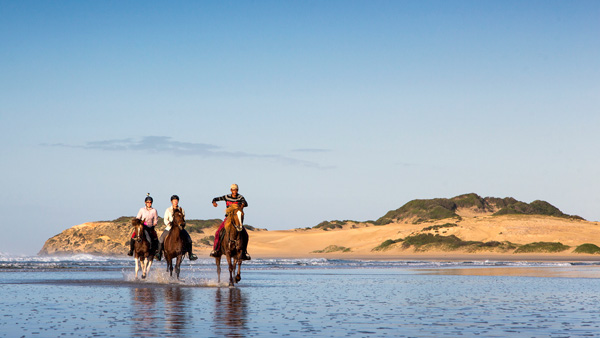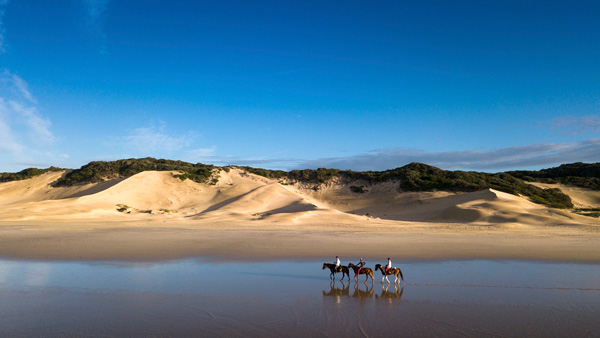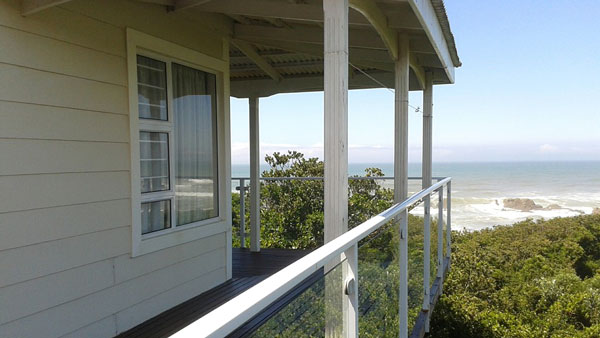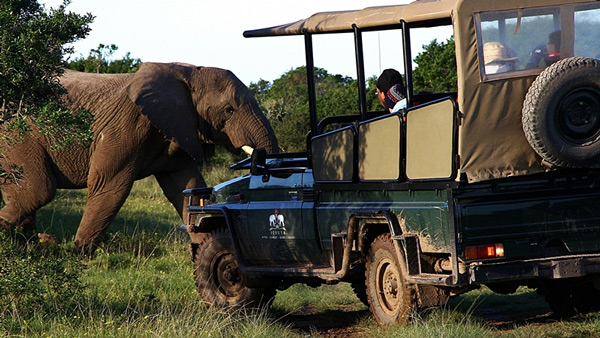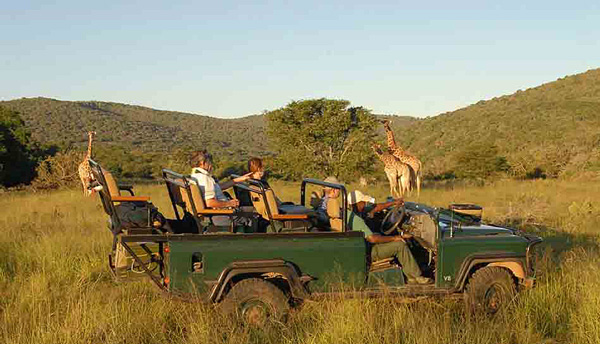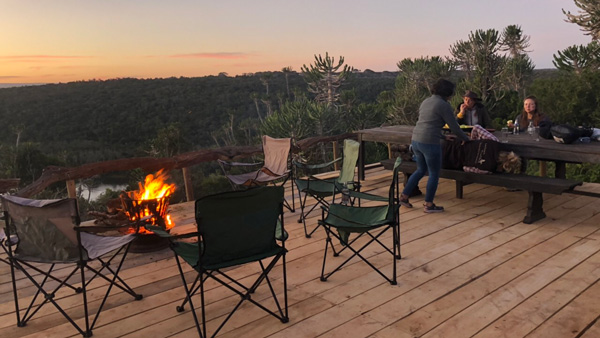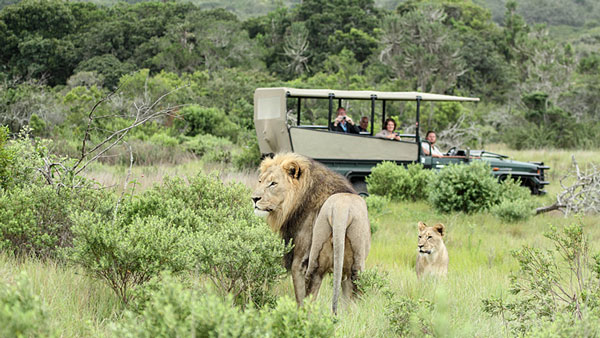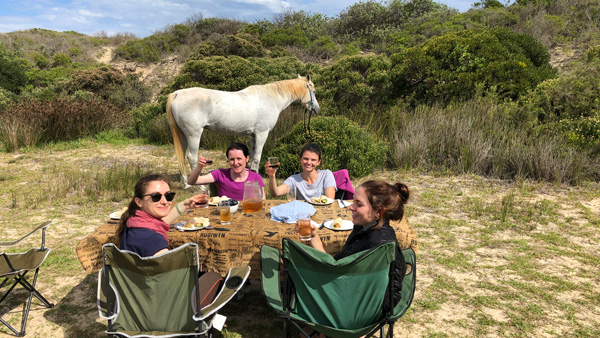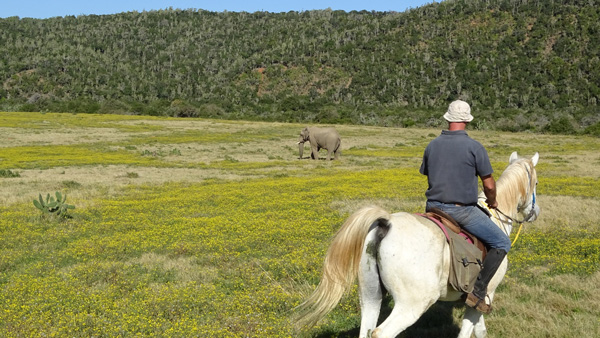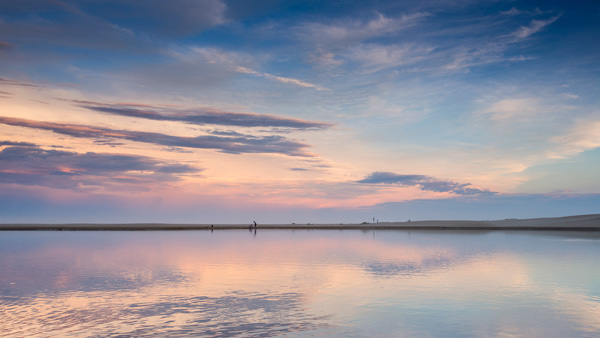 If you want to experience an exciting ride along "The Sunshine Coast", this is unbeatable.
Along with Jono and his endurance horses, many raised himself, you can gallop for miles (without exaggeration) along pristine beaches. Jono is an experienced endurance rider who has lived here most of his life. He has a passion for maintaining and preserving wildlife, which makes him a fascinating guide.
You ride between 17 and 30 km (10-19 miles) per day, so it's important to be in good shape.
The tide plays an important role on this trail ride. In some parts you need to swim with your horse, which is a new and very fun experience for most riders.
Cozy picnics with time for a dip in the ocean provide much needed rest for weary riding muscles.
Besides the beaches, you ride through green valleys, along cliffs and through farmland. Some days you may encounter wildlife such as kudu, monkeys and antelopes. You will also visit the small charming coastal towns on the way and a game drive with more wildlife and have the chance to see the "Big Five".
You spend the nights at various beach hotels, beach houses or guesthouses, each with its own story to tell.
After a long day in the saddle and a good meal, it is easy to get stuck with a glass of wine in front of the campfire and enjoy all the exotic sounds.
The Program
Preliminary day-by-day program
Saturday: We meet you at the Port Elizabeth airport preferably at around midday. We arrive at Fish River Lighthouse and after refreshments and a change into riding gear we head off to meet the horses and an evening ride. In the evening we will have drinks and snacks and dinner.

Sunday: After breakfast, we head down a very steep path to the beach. The beach along this section is remote and spacious and the ride is normally quite fast with long canters between walks. We often swim with the horses at one of the clear water lagoons. The scenery is spectacular and the beaches often deserted. Along the way we have a pack lunch of sandwiches. We ride for between 5 and 6 hours. We ride to Port Alfred and ride through town to Rugged Rocks beach Cottages

Monday: We set off after breakfast and we travel according to the tide. The beaches are deserted here. We pass Ship rock at low tide and push on to the Kariega River to cross just after low tide. We cross the river with help from the backup team and then we have a picnic lunch somewhere on the beach with a picnic table and chairs. We have fresh baked bread, cheese, salads and fruit for lunch. After lunch we saddle up and head inland along the shores of the river. The scenery here is beautiful and we ride along the steep slopes of the river until we get to the Luxury tented camp. The horses graze around us and we enjoy the great views of the river and listen to the sounds of nature. The tents are quite private but close together each with two comfortable beds in. The bathrooms are rustic but comfortable with hot water, flush toilets, a bath and a shower. We enjoy sundowners around a fire and a nice warm home cooked meal.
Tuesday: This day we saddle up and ride from the camp to the nearby Sibuya Game reserve. It is an exciting ride with good chances or riding up to Elephant, buffalo and giraffe and many other small antelope. We take a pack lunch and have it overlooking the scenic Kariega river. We ride back to the tented camp in the evening and enjoy a few drinks and a braai (South African barbeque). The horses again stay with us in the camp. When we get back we do a boat trip up the river and look for animals or swim in the river. We have drinks and snacks on the boat.

Wednesday: Today is a non-riding day but it is a welcome rest from three hard riding days. We spend the day in the Addo Elephant National Park touring with our private vehicle. We will have the opportunity of seeing elephants up close in their natural habitat as well as the possibility of seeing any of the big 5. There is a main camp where you can buy curios and visit a natural history museum. We normally have a picnic under the trees at the picnic site surrounded by very tame birds. Animals that can be seen are lion, elephant, buffalo, zebra and many others. It's normally a full day at the park. In the evening we take a drive to a restaurant overlooking the river and sea and eat pizza.

Thursday: On this day we leave the tented camp and head off to Cannon Rocks. We have to swim the Bushman's River at low tide and this is always a popular adventure. It is a slower pace of riding and we take time to explore the coves and outcrops on horseback. We hunt for stone-age pottery in the ancient human middens (stone-age rubbish dumps) left behind by the Khoi San who were the original inhabitants of the area. We visit the famous Diaz Cross, from the first European to sail around the tip of Africa. Depending on the weather, we normally swim in the in the Boknes lagoon. The views of the coastline here are spectacular. We end up at Cannon Rocks where we stay close to the sea.

Friday: Today we ride up the coast to Springs where fresh water flows out of the rocks. The sand dunes are huge and the area is very remote. We have lunch somewhere sheltered from the sun and head back to Cannon Rocks.

Saturday: We normally do a short ride in the morning with a last gallop to finish off the week. Then you will be transported back to the airport.
Accommodation and Food
You stay at beach hotels and bungalows of varying standards, but all are clean and comfortable. Some have a pool - most do not, but there are plenty of opportunities to swim! Three nights you stay in Luxury tented camp. The horses graze around and you enjoy the great views of the river and listen to the sounds of nature. The tents are quite private but close together each with two comfortable beds in. The bathrooms are rustic but comfortable with hot water, flush toilets, a bath and a shower.
Meals are primarily made from fresh local ingredients. Picnic lunches are eaten along the way and carried in saddlebags. The lunch usually consists of dired meat, dried fruit, nuts, something sweet and a juice box. Sometimes you will help to prepare breakfast.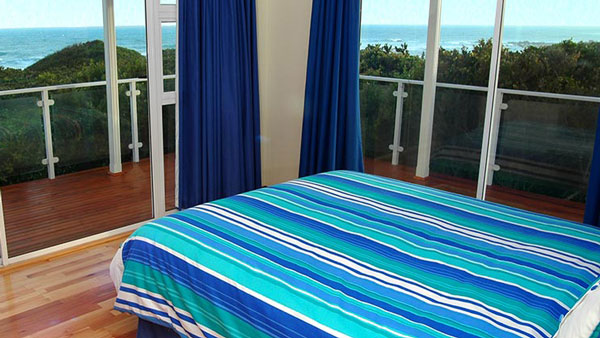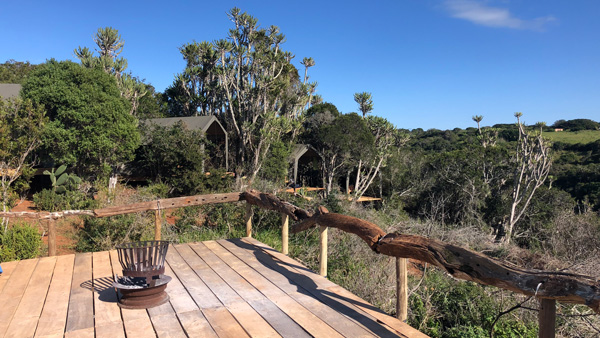 Horses
Jono has about 40 horses. Many of them he has bred himself. The horses are mostly Arabians and Arabian crosses, about 140-165 cm (55-65 in) at the withers. They are in very good condition as Jono also competes in endurance events. You can try several horses until you find one that suits you.
Climate
The climate is generally moderate with temperatures from 12 ° C to 25 ° C (53 – 77 F) in summer (October to March) and from 8 ° C to 18 ° C (46 – 64 F) in winter (April to September). The main rainy season is in the summer (September to April) with a chance of a little rain throughout the year. The weather can be unpredictable, you can experience all four seasons in one day. The wind can be quite hard sometimes, make sure that your hat is secure and will not blow away and that your jacket does not flap or rustle.



Travel Information
Ability description: Trail Ride Level 3 >>
Included in the price: 7 nights, 5-6 days riding, full board incl. wine/beer with meals, return transfer Port Elisabeth airport.
Not included: Flights, insurance, drinks and extras not mentioned.
Travel: Book flight/rental car >> We help you book your flight if you wish.
Fly to Port Elizabeth.
Transfer: Book in advance with HorseXplore and inform about your flight times.
From the airport to your first accommodation, about 2 hours. The best time to arrive and depart at the airport is around 12 am.
Vaccination: This area is malaria free.
Single room: Can be booked with a supplement. For price click on "Book on request" under Dates & prices.
Currency: South African Rand (ZAR). The safest is to bring a credit card so that you can withdraw cash from the ATM at the airport. Filling stations do not usually accept credit cards, but most supermarkets etc do.
Credit card: The Riding Centre does not accept credit cards. However, you can pay in Rand, USD, Pounds or Euros.
Tipping: Not expected.
Wifi: There may be access to WiFi at some of the overnight stays but not everywhere.
Electricity jack: 3 plug (type M). There is some adapters to borrow.
Group size: Min. 1, max around 8-10 persons.
Age limit: 10 years old.
Special diet: Inform when booking.
Saddle bag available: Yes
Shower gel, shampoo, towel: Please bring your own.
Feedback from our travellers