Hungary - Puszta Trail Ride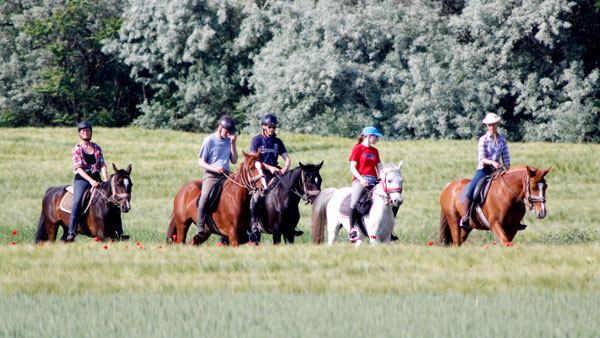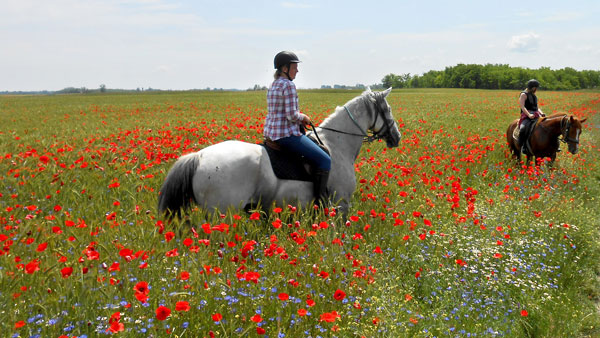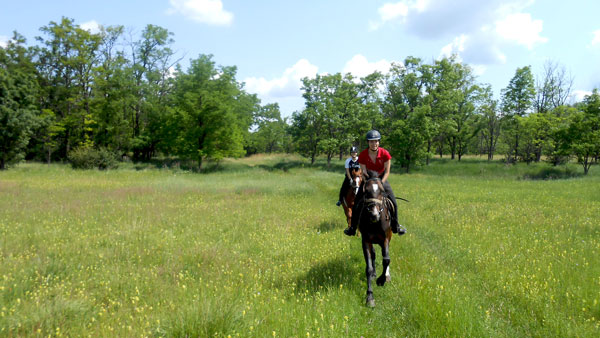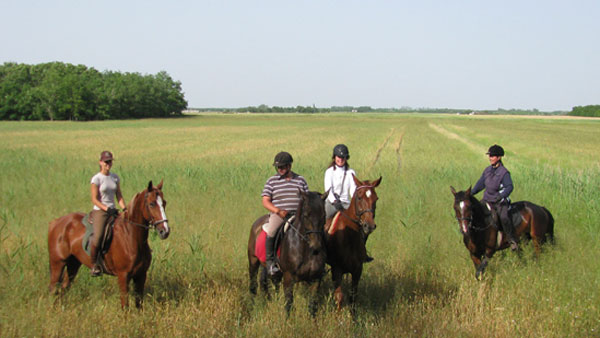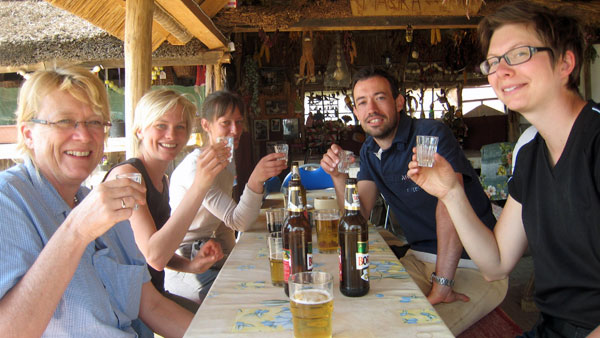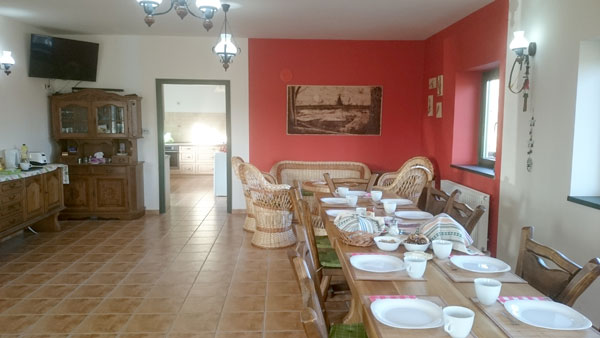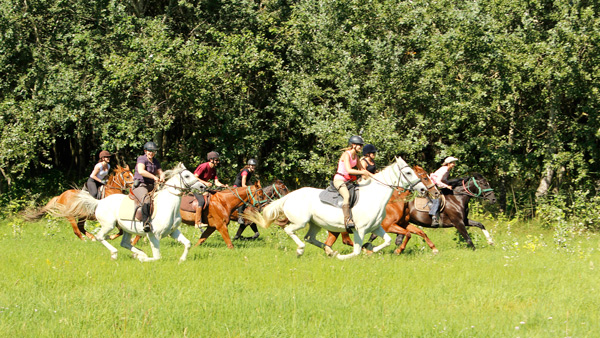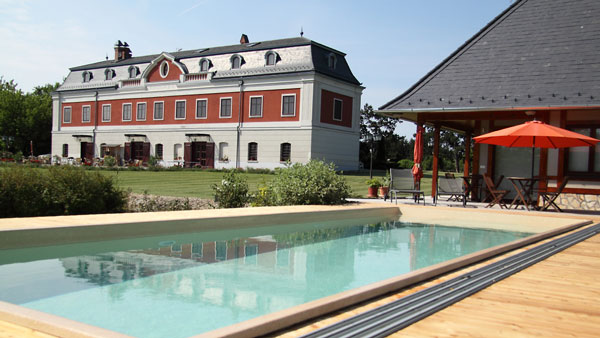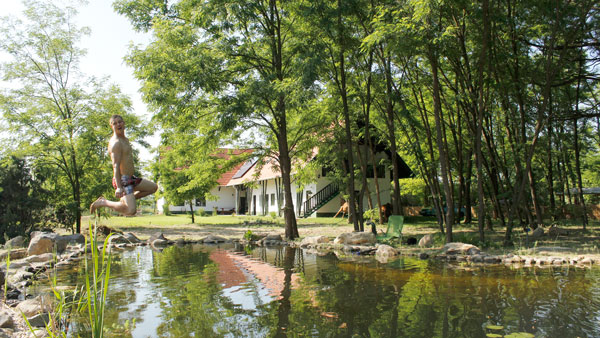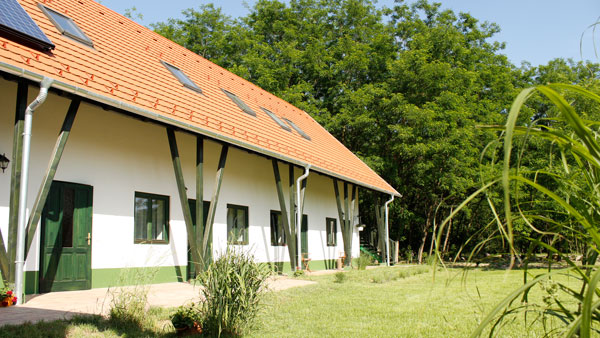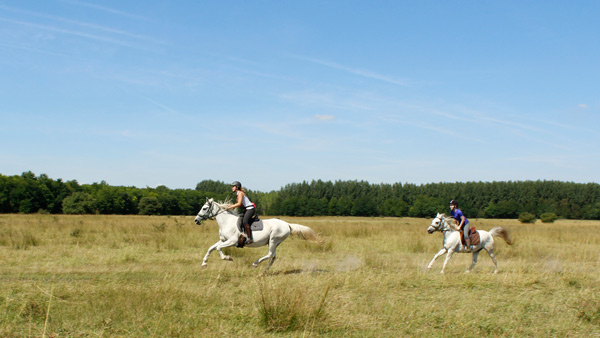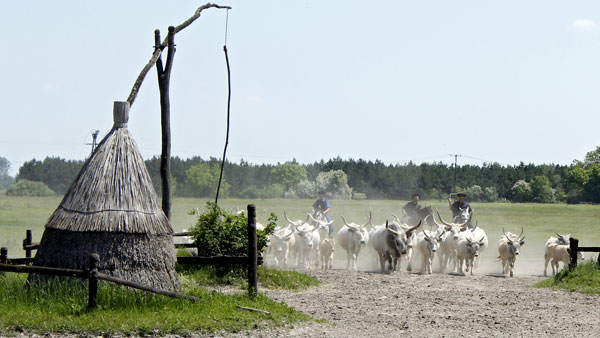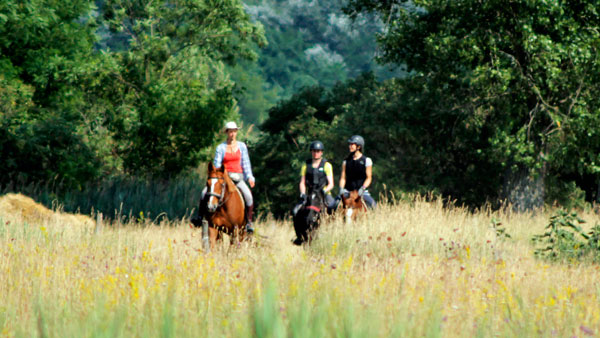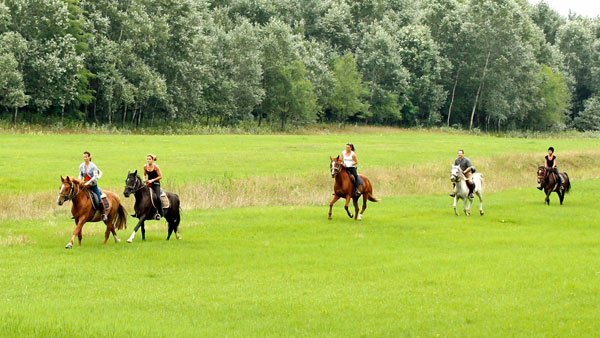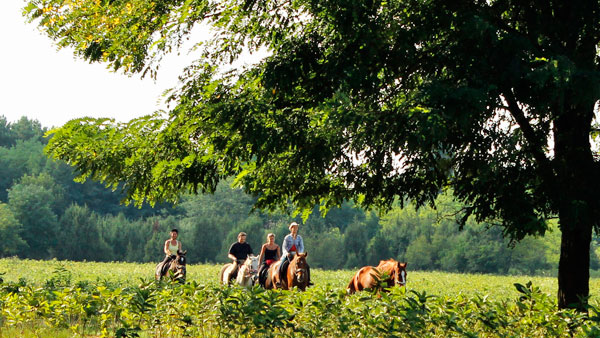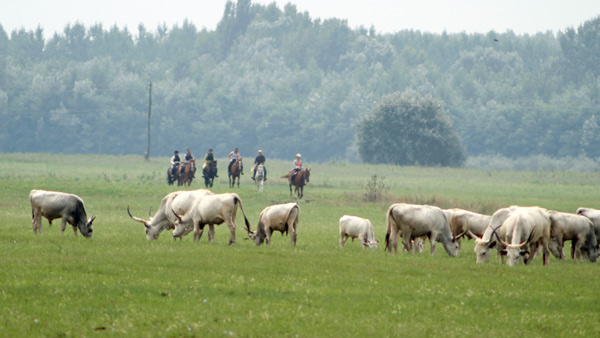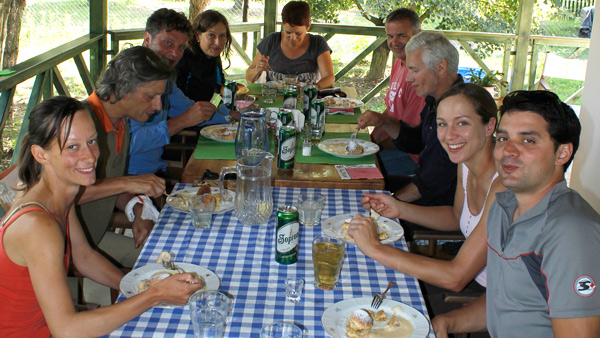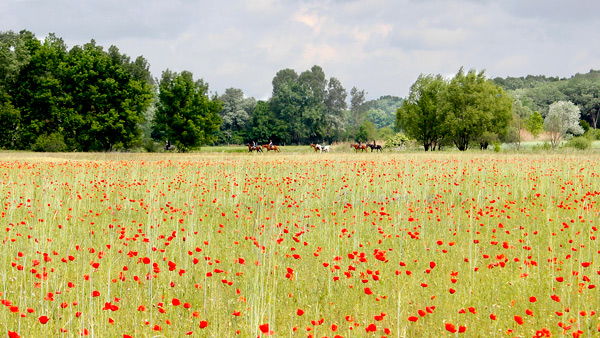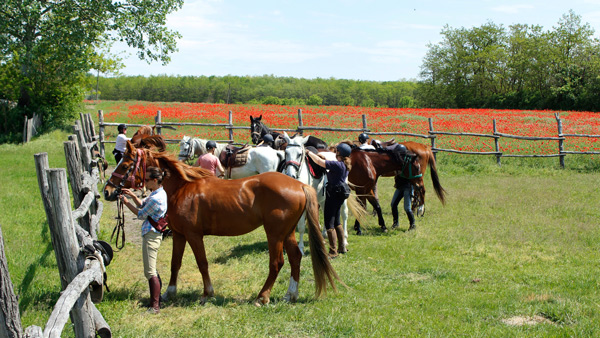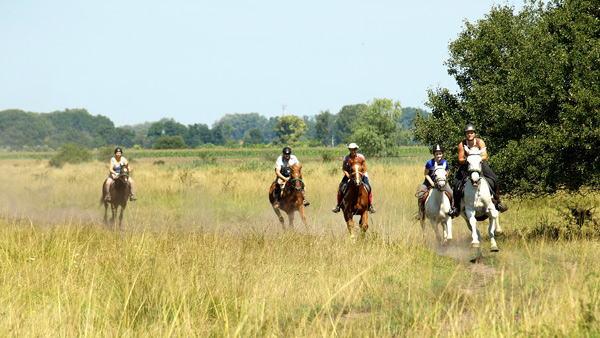 Hungary's almost unlimited space makes it ideal for riders. Here's your chance to experience Puszta on a trail ride with Maja and her fine horses. During this week you will get to know the Hungarian countryside and enjoy tasty meals and experience fast-paced riding on beautiful horses.

After a test ride it's off to the south, through woods, up on the rolling hills and on to the Puszta. Ther are large sprawling fields and open spaces as far as the eye can see and the chance for long uninterrupted gallops. On the Puszta, you will meet the Hungarian gray cattle and sheep.
During this week you get to know the Hungarian Puszta (large open fields) which shimmers with wildflowers in spring and early summer. You get to enjoy tasty meals and experience fast-paced riding on beautiful horses. You ride 160-180 km during the week and about 3½ - 5 hours/day.
Puszta - Weekend
It is also possible to book a shorter period of the trail ride (Thursday-Sunday), and then you will stay two nights at Maja's farm and one night at the Red Castle. You will ride out in the beautiful surroundings, about 4-5 hours per day on Friday and Saturday.
Program
Daily Schedule (subject to possible changes due to local circumstances beyond our control):
Saturday - Transfer from the airport and then you're invited to a welcome dinner at the farm.
Sunday - You eat a good breakfast. You then take a one hour ride to one of the most famous stud farms in Hungary, Varga Tanya and get to see a traditional horse show. You have a refreshing drink before you ride back to the farm where you have lunch. You can then relax before dinner.
Monday - After breakfast you tack up the horses and ride 2 hours to a nice small traditional farm where you have lunch (or picnic), and then after another 2 hours ride you arrive to the next accommodation Ádám Tanya
Tuesday - This is the longest riding day. You stop to have lunch at a fishing lake (or have picnic lunch) after 2 hours ride, and the afternoon ride is about 2,5-3 hours. The accommodation in Sarlospuszta Club Hotel .
Wednesday - Today will be a mix of luxurious comfort and riding through beautiful cuntryside. You ride out on a 2 hour ride and then you can choose the optional programs. Those who choose relaxation in place can book a massage, or swim in the pool or relax in the Jacuzzi or sauna.
Thursday - After breakfast, 2-2,5 hours ride to the Red Castle where you have a nice lunch, then you ride back to Maja's farm with the horses, but the dinner and accommodation is at the Castle for tonight, so you go back there by transfer (10 mins drive).
Friday - After the breakfast you go back to Maja's farm, tack up the horses and ride 2 hours in the morning and 2 hours in the afternoon. Depending on the weather having a picnic lunch.
Saturday - After breakfast you will be driven to the airport.
Accommodation and Food
On the Puszta Trail Ride you will stay the first two and the last night you stay at Majas lovely farm. You then stay two nights at the beautiful Hotel Sarlospuszta with swimming pool, spa and massage service. You stay one night at Adam Tanya which is a fine country manor house where there is also a pool. And one night at the Red Castle (Vörös Kastély ). They also have an outdoor pool (summer) and a hot jacuzzy inside (winter, spring, autumn) and sauna.

The food is tasty and good. The soft Hungarian wines and Palinka, Hungary's famous apricot schnapps, is also something that most people enjoy.
On Puszta Weekend you will stay two nights at Majas farm and one night at the Red Castle (Vörös Kastély).
Horses
The horses are Hungarian Warmblood, Shagya arabs, Furioso and Kisbéri crosses. They are well kept, lively and accustomed to trail riding.
English saddles. There is no saddle bags so a belt bag can be good to bring. A water bottle can be attached to the saddle. Other things can be taken by the guide.
Climate
In the spring, it is about 15-20 C (60-68 F) during the summer it can vary between 20-30 C (68-86 F) and in the autumn of about 15-20 C (60-68 F). The evenings are cool and you have the chance to see a stunningly beautiful starry sky.



Travel Information
Ability description: Trail ride Level 3 >>
Included in the price: 7 or 2 nights, 6 or 2 days riding, full board excl. drinks.
Not included: Flights, insurance, drinks and extras not mentioned.
Riding: Trail ride with different accommodation.
Travel: Book flight/rental car >> We help you book your flight if you wish.
Fly to Budapest.
Transfer: Book in advance with HorseXplore and pay on spot.
From Budapest airport.
Price: Included
Meeting time: Between 13:00 am to 18:00 pm in the arrivals hall. Maximum 2 hours waiting. If there is a special transfer time request (after 18.00 pm) you might be charged extra fee especially if it is only 1 person.
Departure is after breakfast, so it is advisable to book a flight that departs after 12:00pm.
Currency: Forint (HUF). In most places they will accept credit cards, but it can also be a good idea to exchange to some cash. You can exchange to EUR and the riding center can exchange to HUF if you need.
Credit card: Not accepted by riding centre.
Tips: Not required but appreciated, around 10% is appreciated for services.
Electricity jack: Standard EU 2 plug
Group size: Week program: Minimum 3, max. 8. Weekend program: Miniumum 1, max 8.
Age limit: 12-17 years together with an adult.
Saddle bag available: No
Feedback from our travellers