Bosnia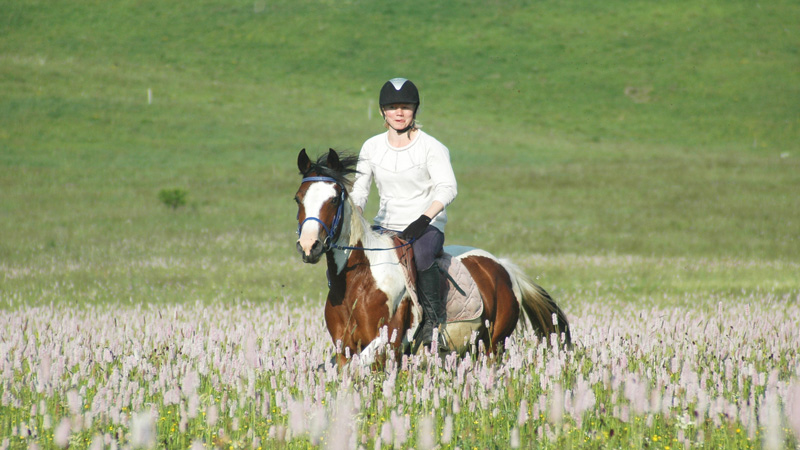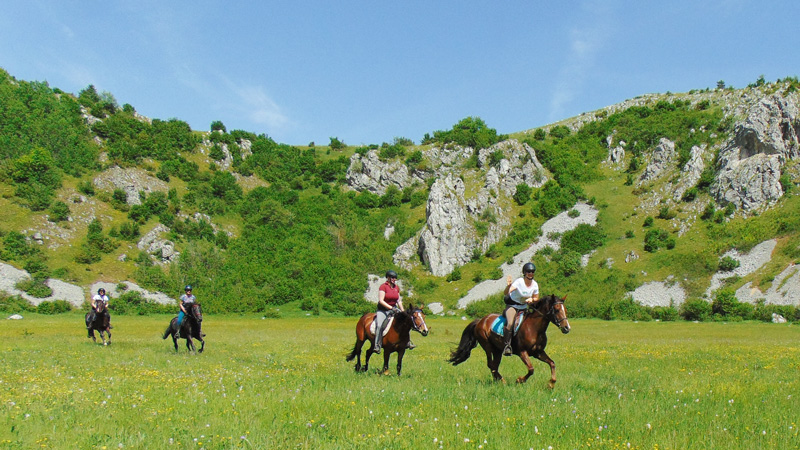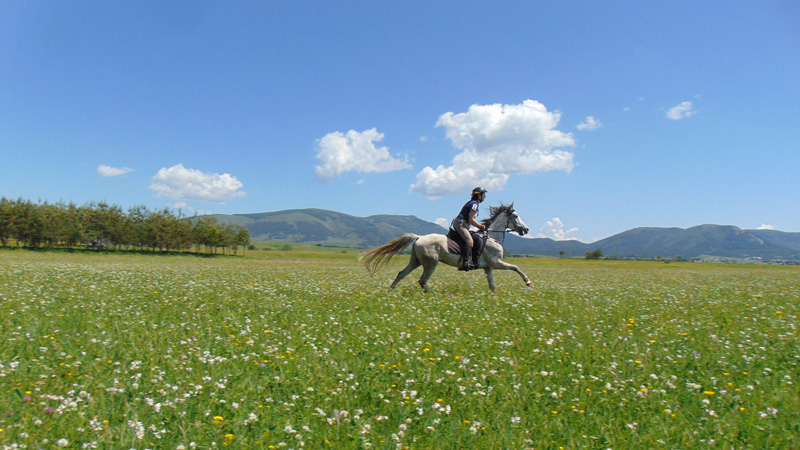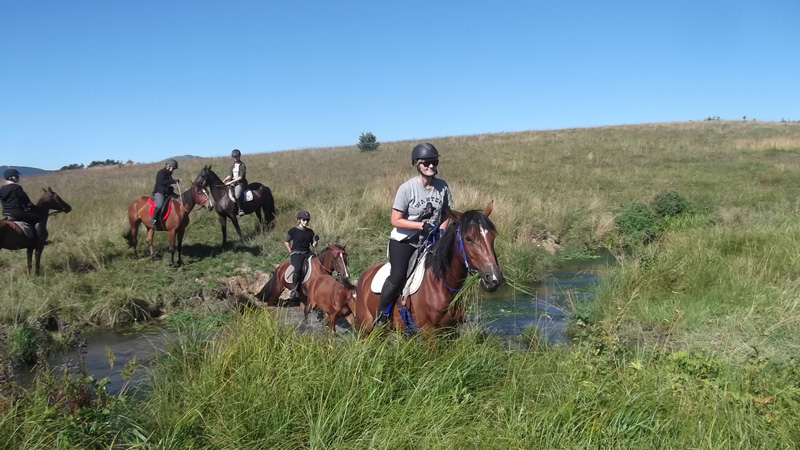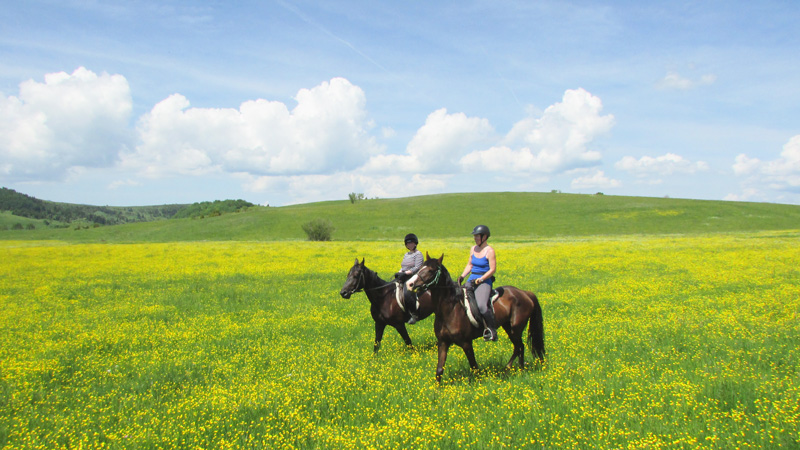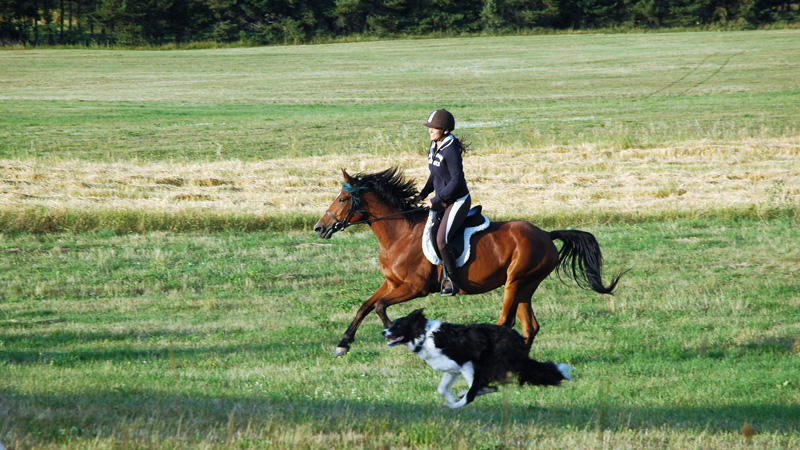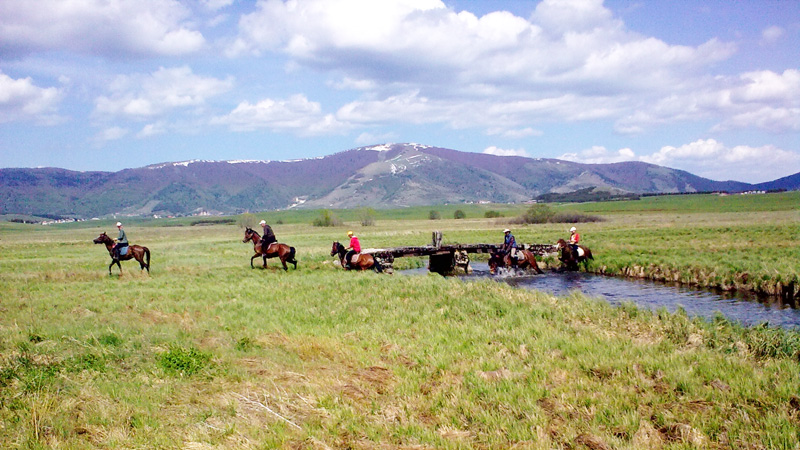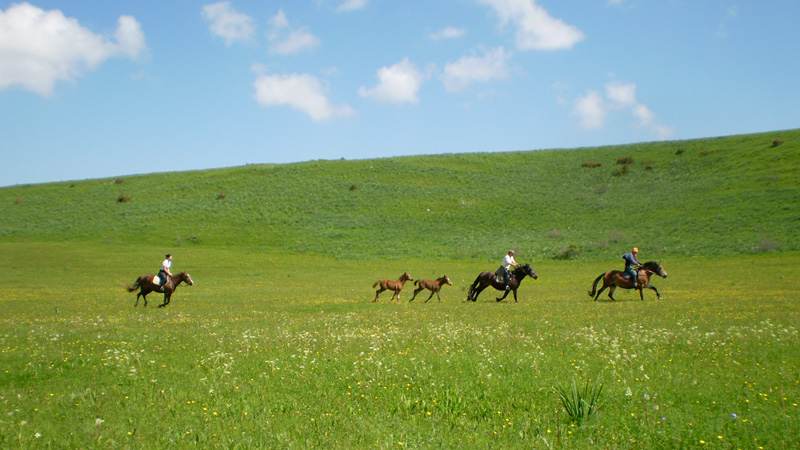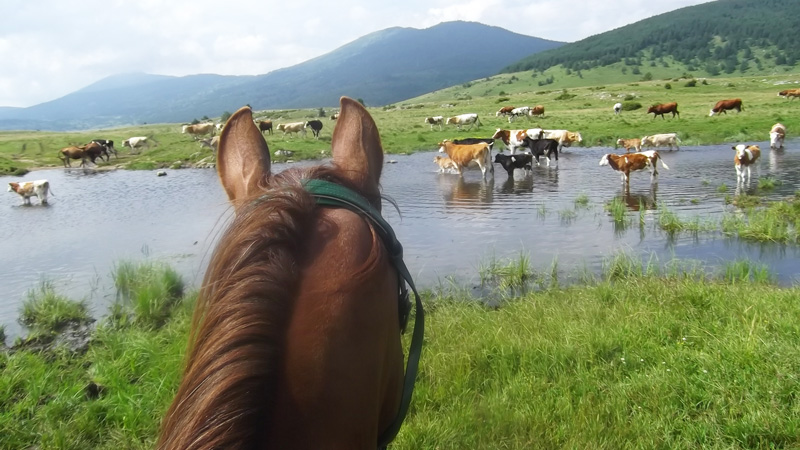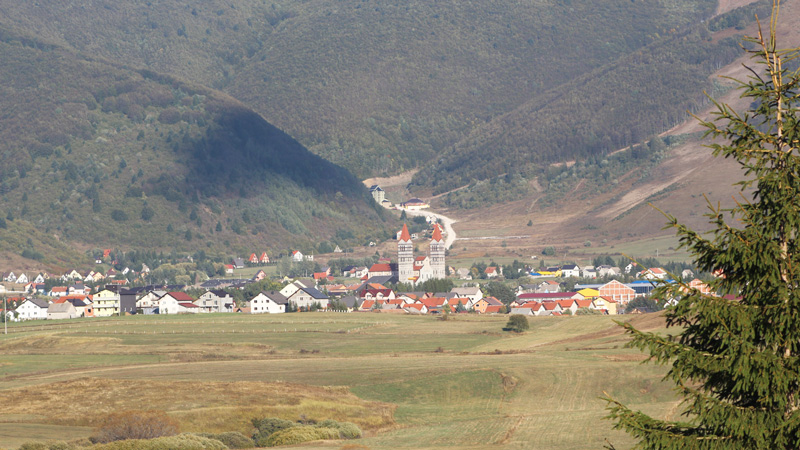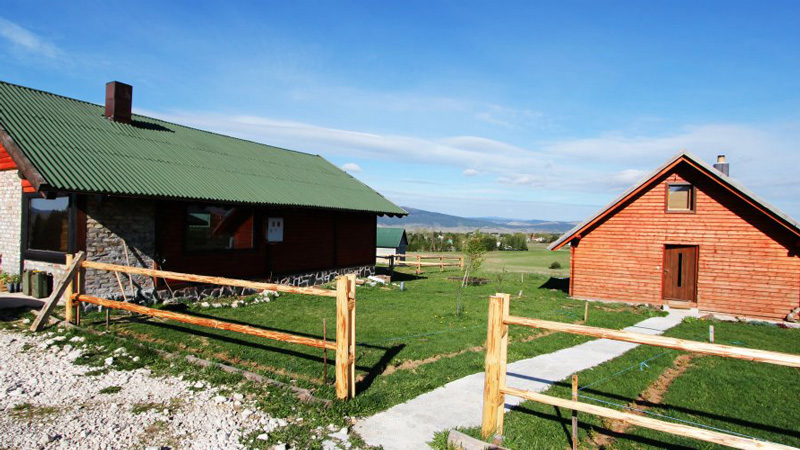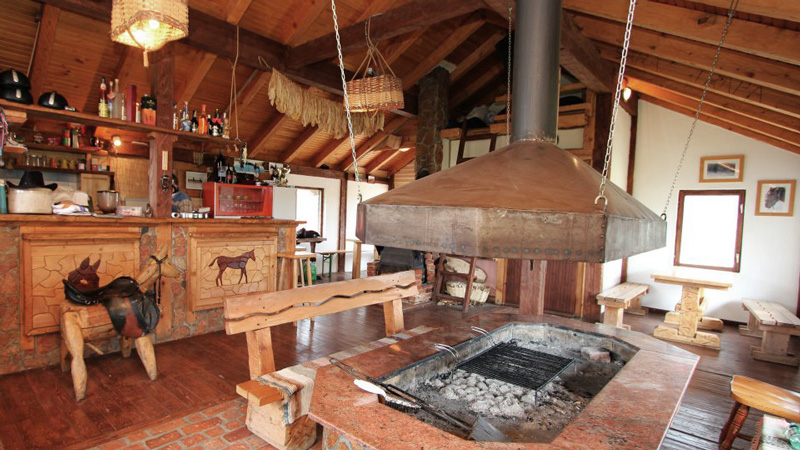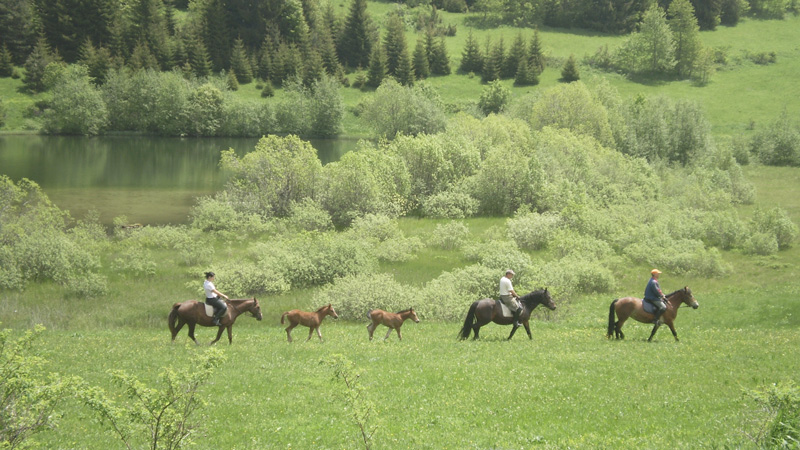 Bosnia has become more and more popular amongst adventurers and skiers who want to experience one of the few unexplored parts of the Alps. It is amazingly beautiful up on the Kupres plateau with its open landscape, magnificent forests, mountain lakes and rivers, a real El Dorado for nature lovers. It is perfect for those wishing to discover something new and who like fast riding. Your hosts offer genuineness and warmth, and the accommodation is clean and functional. Bosnian cuisine is beautiful and has influences from the Mediterranean. There are also excellent local wines as the climate is well suited for the growing of grapes.
Accommodation and Food
Mate and Marko run the riding center. Mate is a teacher and Marko looks after the center on a day-to-day basis. The riding center is about 2 km (1.5 miles) from the village of Kupres where there are several small shops, cafes, pubs and an ATM. Kupres is a ski resort and in the winter the population increases with the addition of several thousand tourists. You will stay in one of the two cabins on the farm. Both cabins have a double room, one room with two beds, and an open room with a single bed and in the living room there is also a sofa bed. There is also a small kitchen with a fridge, sink and a cooktop. Two kilometers (1.5 miles) from the farm is a cabin with three double rooms each with their own ensuite bathrooms. There may be other people staying in the cottage at the same as you unless you specify otherwise (additional cost). The bedrooms are separate but you will share a bathroom.
Beside these two cabins is another cabin that is used as a meeting place and which has a BBQ, bar and lots of sitting room where you will eat your meals and talk into the night. Mate and Marko will often leave before you do and the last person closes the bar when they go to back to their cabin. Outside the cabin, there is a covered verandah with an open fire, a place to cook meals and some chairs and a hammock.
Safe deposit box: No
A/C: No
Hair Dryer: Yes
Towels and sheets: Yes
Fridge: Yes
Bath tub: Yes
TV: Yes
Elijah, Marko's brother, prepares traditional food. Breakfast includes bread, cheese, ham, jam and honey with juice and tea or coffee.
Lunches vary between pies, goulash soups, stews and the like, which are all served with bread and sometimes vegetables and salads. Sometimes, you will take a picnic lunch with you. Dinners are often grilled fish, chicken, meat or sausages. All meals are freshly prepared with local ingredients and there is no risk of leaving the table hungry! They make their own cheese and sometimes guests can join in and catch crayfish and pick mushrooms that will then be cooked. Drinks (wine, beer and sodas) are not included and you will pay your drinks at the conclusion of your stay.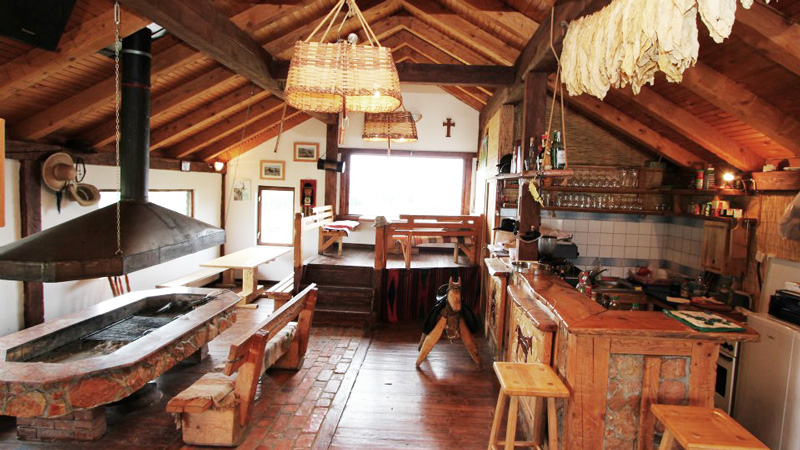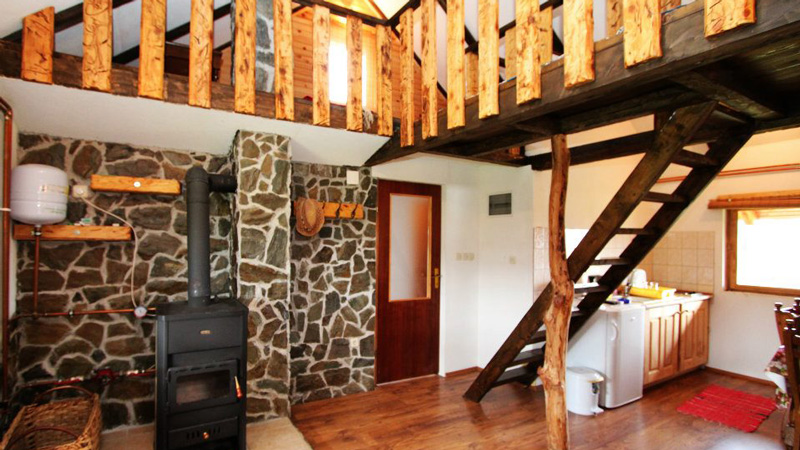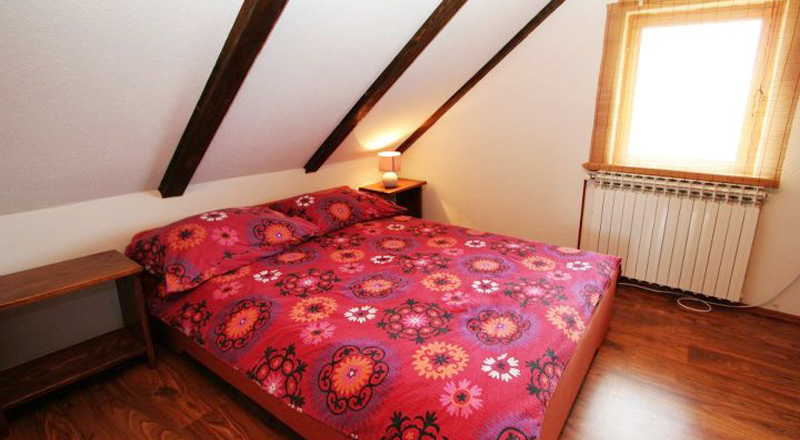 Horses
There are about 17 horses of which 12 are used for riding. They are about 140-150 cm (55 in – 59 in). They are alert and spirited1 and you must feel confident riding at a fast pace in open countryside.
Bosnia - Fun-filled Riding Week
You will ride lively arab thoroughbreds, lippizans or thoroughbred crosses so it is important that you are confident in the saddle. The riding is fast-paced and uncomplicated: no one will worry about your riding style, just that you feel safe and enjoy it when things really take off.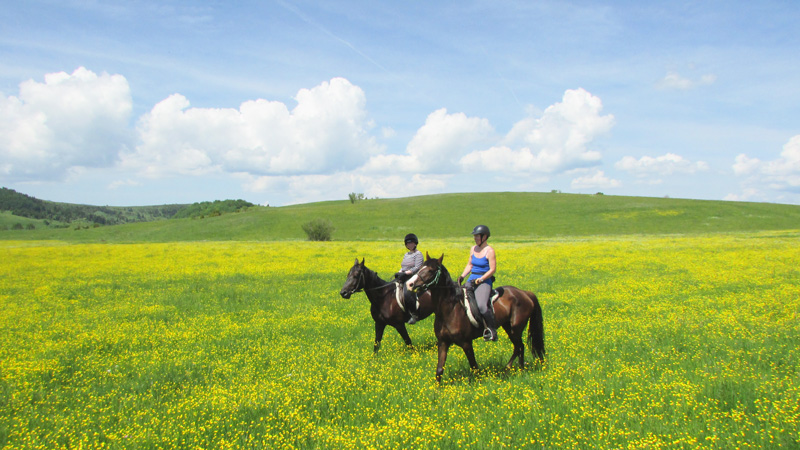 The riding is planned day by day completely according to your wishes. Your hosts only wish is that you enjoy yourself so much that you will want to return again and again.
Most of the riding will take place on the Kupres Plateau (1,200 meters; 3,900 ft), a beautiful part of the Bosnian landscape. You will ride up to 40 kilometers (25 miles) during the day and pass through small villages and places of historical interest. The countryside is varied and there is both magnificent forests and mountain lakes. Places of interest include Kukavicko Jezero Lake, medieval tombstones (Stecci) and remains of an ancient Roman Basilica. If you like, you can spend a few nights out in the wilderness.
The Program is very flexible and you can, in principle, do as much or as little as you want. Generally, you would decide the night before how you would like to spend the following day. To be able to enjoy this riding tour, it is important that you are comfortable with riding at a high tempo in open countryside and that you can control a horse at all gaits.
You can choose between riding twice a day and returning for lunch or riding for the whole day with a picnic lunch. If the weather allows, it is possible to spend a night in a tent by a lake, a special experience!
One day you can choose to go on a trip to one of the tourist attractions near the City of Kupres. You can choose rafting on the Cetina River or maybe a visit to the Hutove Blato Nature Park (these activities are not included and you should expect to pay approx. EUR 30 extra on location).
From November to April you will ride approximately four hours per day.
Riding & biking
Also, for all of the non-riders, they organize a week program of 6 bicycle tours. The price of the bicycle program in 2019 is 600 EUR. The price includes 7 nights, full board, guided tours and a mountain bike.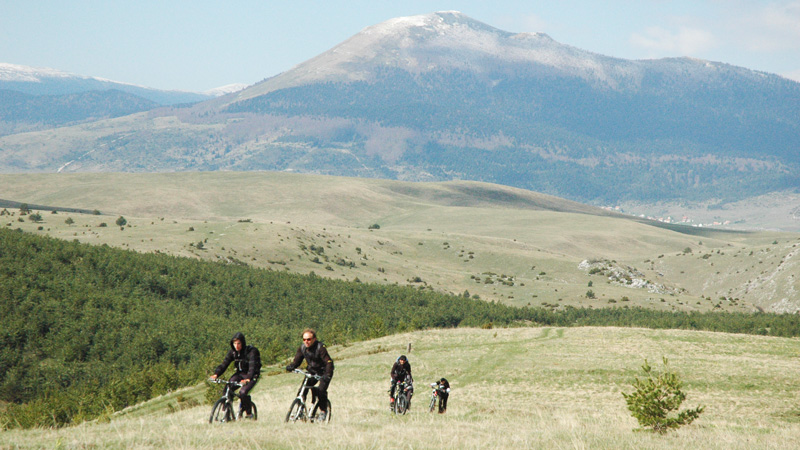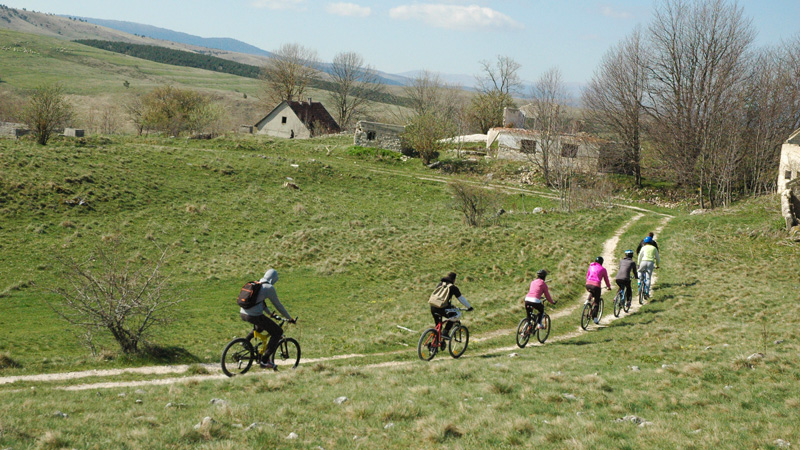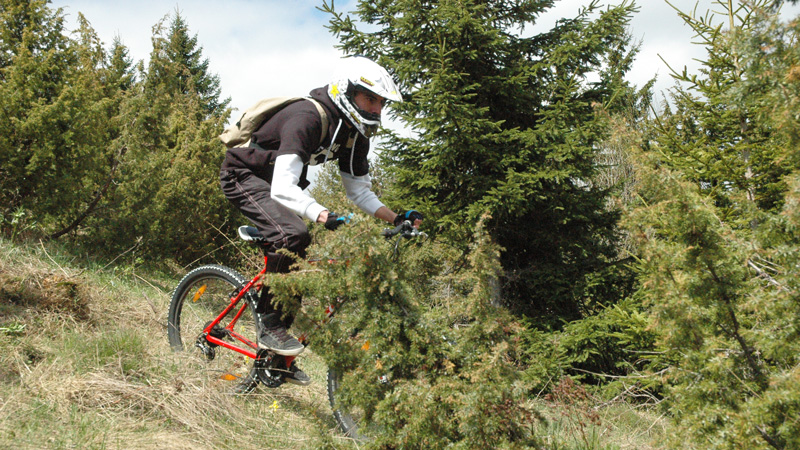 Climate
Most of Bosnia-Herzegovina has a continental climate with warm summers and cold winters. In those areas close to the short coastline in the south, you will find a Mediterranean climate.



Travel Information
Ability description: Trail ride Level 2-3 >>
Included in the price: 7 nights, 6 days riding, full board, transfers if more than 2 persons.
Not included: Flights, transfers, insurance, drinks and extras not mentioned.
Travel: Book flight/rental car >> We help you book your flight if you wish.
Fly to Split (150 km; 93 miles to riding center), Sarajevo (140 km; 86 miles), Zadar or Dubrovnik.
Transfers: Book in advance with HorseXplore and pay in cash on spot.
Return transfer prices for Split and Sarajevo (includes both directions):
1 person: 80 EUR
2 people: 40 EUR/person
3 people or more: for free
Zadar and Dubrovnik transfer prices:
1 person: 120 EUR
2 people: 60 EUR/person
3 people or more: for free
Rental car: You cannot take public transport to the farm, and if you do not wish to have a transfer you will need to rent a car. There are no problems with driving over the border from Croatia to Bosnia with a rent a car.
Riding: Outdoor rides with 4-5 hours riding per day. Min. 1 and max. 8 riders.

Groups: Non riders can do biking, hiking, off-road driving and see wild horses.
Season: April - November
Single room: Can be booked without supplement.
Currency: BAM
Credit card: Not accepted by riding center.
Tipping: Not required but appreciated.
Wifi: Yes
Electricity jack: EU standard
Age limit: Without accompanied by parent, 16 years old.
Closest village: 2 km away where there are ATM, restaurants and pubs.
Beach: There is a lake close by.
Pool: None
Misc.:
Riding equipment to borrow: Helmet at request.
Saddle bag available: No
Special diet: Inform when booking.