Poland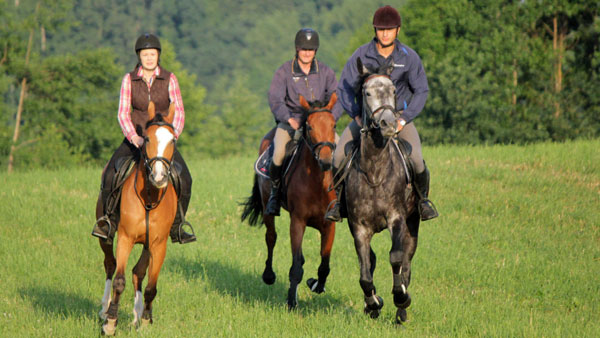 Poland can be reached easily by car ferry or a short flight. The terrain is generally perfect for riding with small sandy paths that meander through the countryside. The accommodation is better than what many expect, and includes castles and manor houses having been beautifully restored enabling you to really enjoy your time here.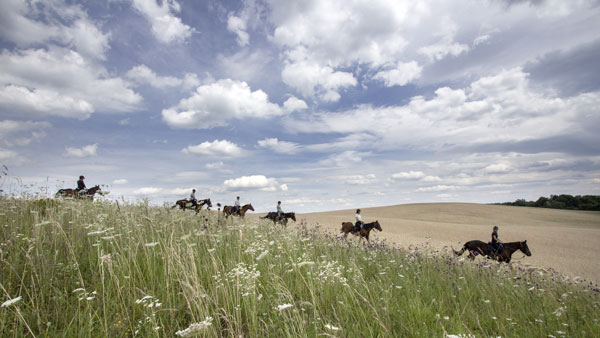 Outside Lobez is this large country property consisting of a manor house, stables, a small indoor arena and 1,000 hectares (2,500 acres) of land. The food served is very tasty and based on organically grown vegetables and meat, including the estate's home bred duck. Fish from the Estate's own lake are also served. During the week you stay ....
Read more »
From
EUR 610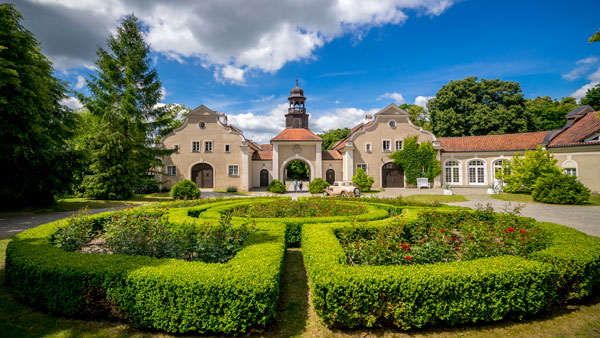 Joanna and her husband found their dream seventeenth century castle, as the roof was about to collapse, and decided to buy it at the last second. Over the past twenty years, they have restored it to its former glory. This beautiful country estate of 200 hectares (500 acres) includes rolling meadows, majestic oak forests and small lakes. In addition ....
Read more »
From
EUR 340