Ireland, Adare - Ridning and Language camp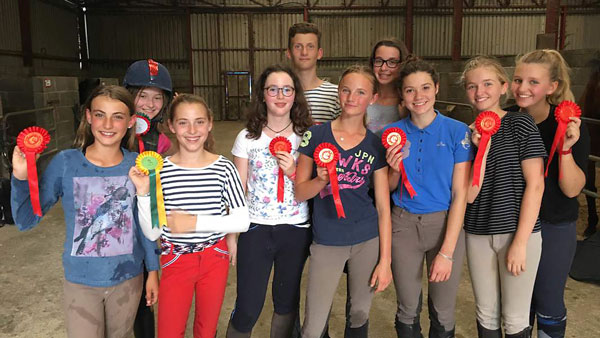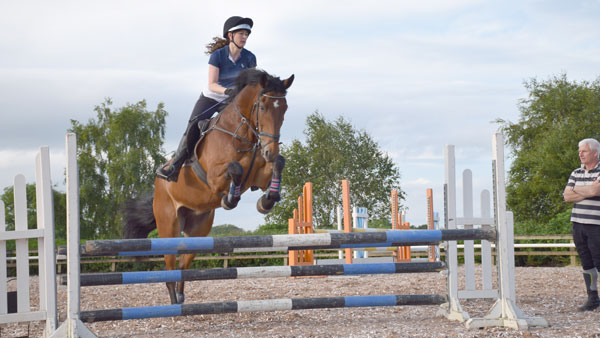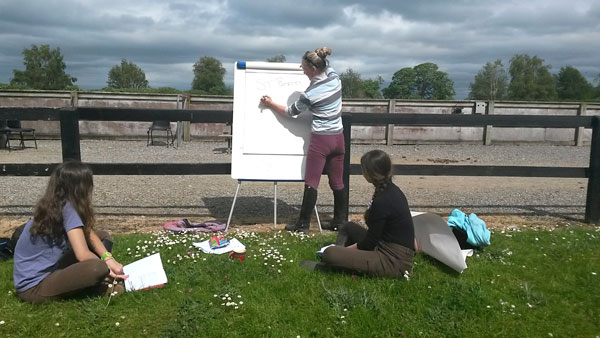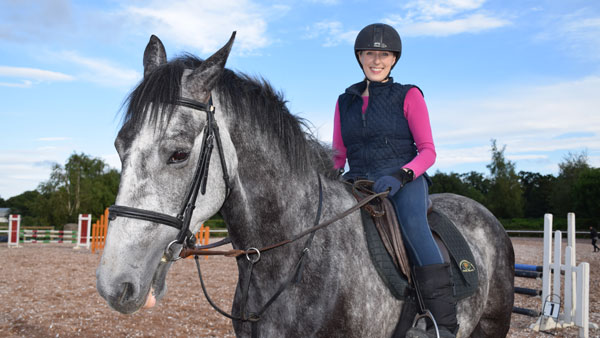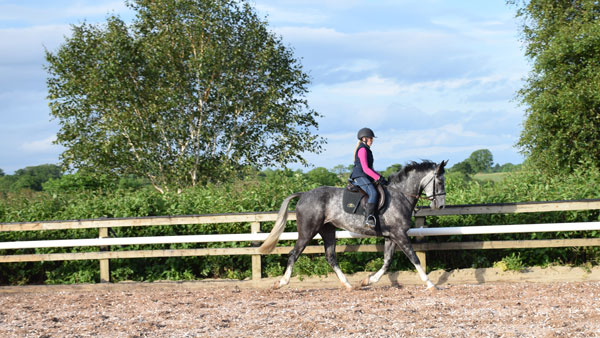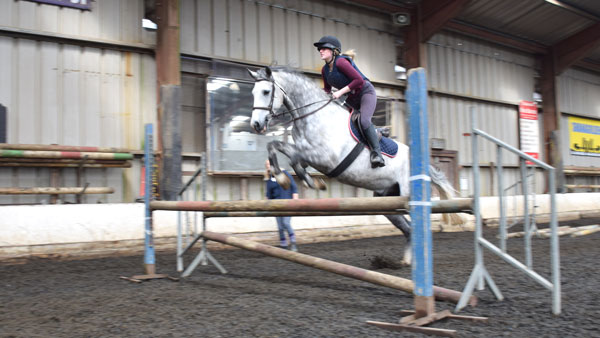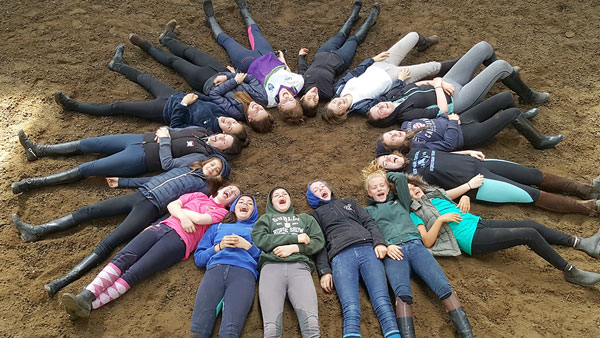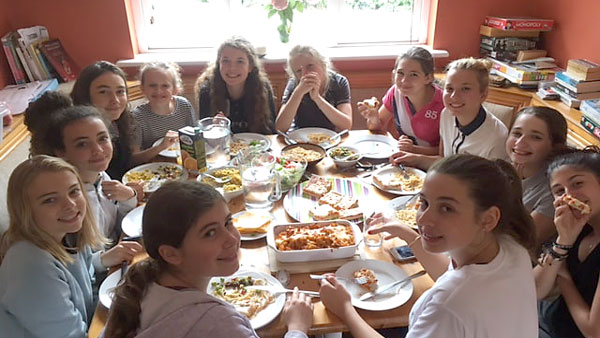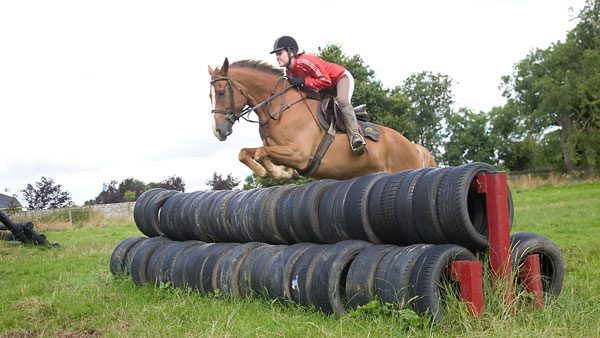 We are happy to present another high-quality ridning and language camp in the Limerick region, in Ireland. Here riding instructors are trained, eventing horses are trained, competed and sold and here is also a great ridning school.
During the summer, young people from all over the world will come here (when horseXplore was here to visit we met boys from France and China and girls from England, France and Spain).
Here you can ride a lot, three lessons per day consisting of hacks, jumping lessons, cross country jumping, dressage, flat work and gymkhana. If you still want to ride more, there may be an evening ride as well. Between the riding lessons you will also have time for English lessons. You stay and eat in the guesthouse on the farm. The week ends with various competitions. You will not want to go home.
Accomodation & food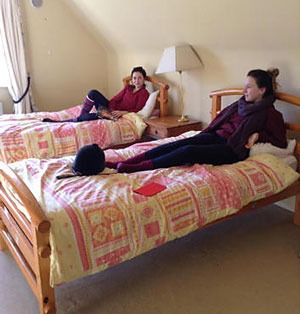 The accommodation is in one of the two guesthouses. You stay in double or trippel rooms with shared bathroom. You will be served homemade food. You get a hot cooked Irish breakfast, a hearty meal at noon and a light dinner.
English lessons
Five days a week there is English lessons 1.5 hours per day and are held in a classroom onsite. The lessons are delivered by a TEFL qualified teacher and are grouped according to the English level of each child.
Horses
The horses are Irish Sport Horses and Connemara Ponies, known worldwide for their excellent temperament and willingness to help riders improve their riding. All horses are expertly fitted with a comfortable saddle by a Master Saddler and have regular checkups. Both farrier and vet attend regularly to ensure that the horses are in full health.
Program

Example of Daily Schedule:
8.30am Breakfast
9.00am Catch the ponies, groom, and then a riding lesson, which is a mixture of dressage and showjumping.
11.30 Riding lesson/Cross Country Lesson
1.00pm Lunch at the Lodge
2.15pm Return to the stables for more riding, hacking through thecountry side, and pony games.
3:30pm English lesson
6.00pm Dinner at the Lodge
On the last day we have a competition and assessment for the riders.
Minimum 20 hours riding/week.

On the premises there are 2 indoor riding arenas, 1 very extensive outdoor all weather arena, cross country course with approximate 60 fences up to novice level and 70 stalls. In addition, there are lovely meadows and a large park-like area for riding out.
Group size is normally between 8-10 riders. Total 16 children/week. Age between 10 - 18 years.
Travel Information
Ability Description: Dressage level 1-3, showjumping level 1-5, cross country jumping level 1-4 >>
Included in the price: 7-14 nights in double/trippel room, 6-13 days riding, english lessons, full board incl. beverages.

Not included: Travel to and from Ireland, transfer from airport, pocket money.

Travel: Book flight/rental car >> We help you book your flight if you wish.
Fly to Dublin.
Bus: Dublin airport- Adare:
There is a bus service from Dublin airport to Adare with Dublin Coach>>.

Transfer: Book and pay in advance with HorseXplore.
From Dublin airport: about 2 hours. Price return: 300 EUR for 1 person. 150 EUR per person for 2-3 persons. 200 EUR/person for 4-8 persons. 120 EUR per person for 9-10 persons. We try to coordinate the transfer to/from Dublin airport.
From Adare: For free

Currency: EUR
Credit card: Yes accepted by riding center.

Wifi: Yes
Electricity jack: English, three stick.
Group size: Miniumum 1 and max. 16. The groups would be a maximum of 8 in each group.

Closest village: Adare
Beach: No
Pool: No

Misc.:
Riding equipment to borrow: A limited number of helmets, but we recommend you to bring your own. Helmet and back protectors are mandatory.
Saddle bag available: No
Special diet: Inform when booking.
Safe deposit box: No
A/C: No
Hair Dryer: No
Towels and sheets: Yes
Fridge: Yes
Children under 18 years, travelling to Ireland unaccompanied, will need to have letter of permission from parent / guardian along with copy of parent / guardian ID, for presentation at immigration.
Climate