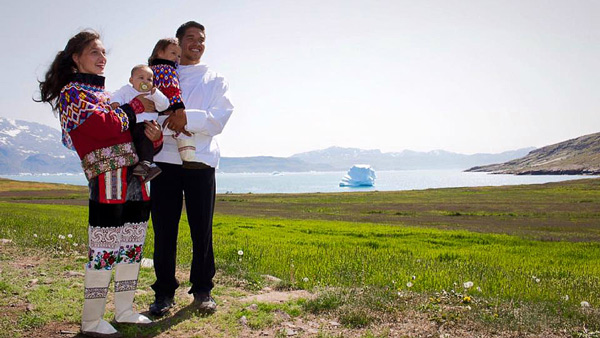 Greenland is not a mass tourism location, but rather somewhere for the discerning traveller who is searching for unique experiences in a magnificent, clean natural environment and an exciting culture.
Greenland is the world's largest island, located where the North Atlantic and the Arctic Oceans meet. Greenland is 85% covered with ice and glaciers, which can be up up to 3 kilometers (2 miles) thick.
Despite covering an area of nearly 2 million square kilometers (772,204 square miles) only about 56,000 people live there. The fishing and hunting of seals, birds, wild reindeer and musk oxen are still the main sources of income.
Your hosts, Piitaq and Naasu, who are third generation sheep farmers with over 500 sheep, will welcome you to southern Greenland. On this trail ride they would like to show you the most beautiful parts of southern Greenland, with its sheep farms, high mountains and deep valleys, waterfalls, glaciers and beautiful fjords dotted with icebergs.
The hostel is located by the sea and is located just 10 minutes by boat from Narsarsuaq International Airport.
Enjoy this majestic landscape from horseback.