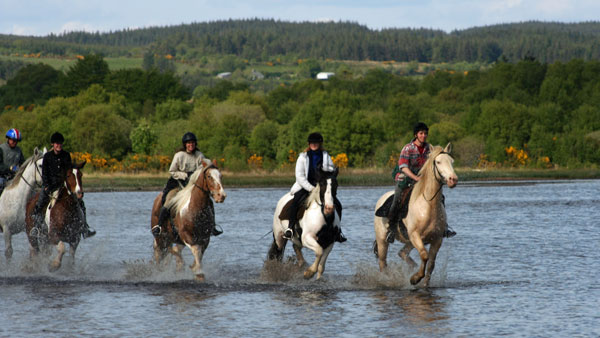 For six days you will be discovering Ireland's beautiful nature and colourful history on horseback. Your horse will be carrying you about 150 kms from County Galway which is situated in the Midwest of Ireland westwards through the rural areas of County Clare into the unique Burren region and on to the rough Atlantic coast overlooking the spectacular Cliffs of Moher.
Along the way, you will pass old farms and ruins that tells a lot about the history of Ireland. Archaeological findings show that the area was populated as long as 5000 years ago.
At lunchtime you enjoy a nice picnic and in the evenings, it's nice to sit down and eat a delicious three-course dinner after 4-6 hours in the saddle. You will stay a few nights at the equestrian center and a few nights at small and friendly guesthouse.