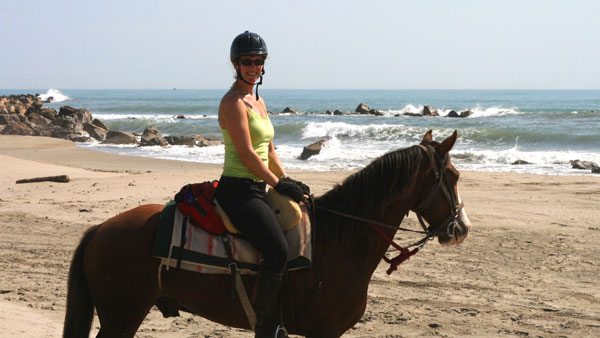 During this ride you get to enjoy the contrasts that these regions offer. The trail ride extends from winding roads along the olive groves by old stone houses to the white sandy beaches of the Camargue National Park. Gallops on the beaches are a perfect end to this trail ride.
The ride starts north of the capital of Provence, Marseille. You will pass the old cultural cities of Arles and Les Baux. This Mediterranean region with mountains, olive plantations and vineyards is varied and beautiful. Over the lovely lunch breaks, you can enjoy good picnics and the region's famous rosé wine. The ride ends at the blue Mediterranean Sea in Camargue. This is where you will find the famous black bulls and white horses. Beautiful beach gallops mark the end of this constantly changing ride.
You will ride 5-6 hours per day. It is important that you can control a horse in a walk, trot and gallop.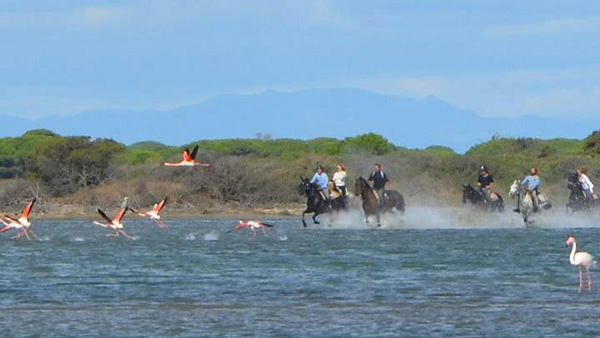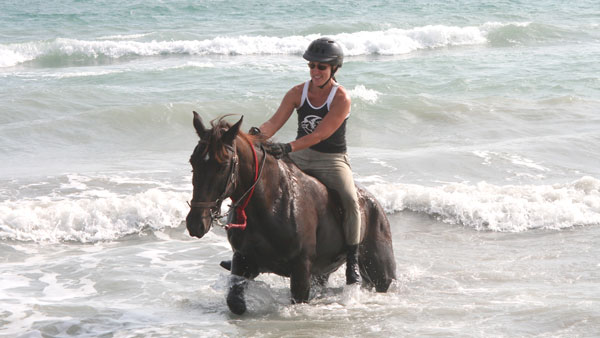 The information on this page is for this ride specifically. Click here for more information>>