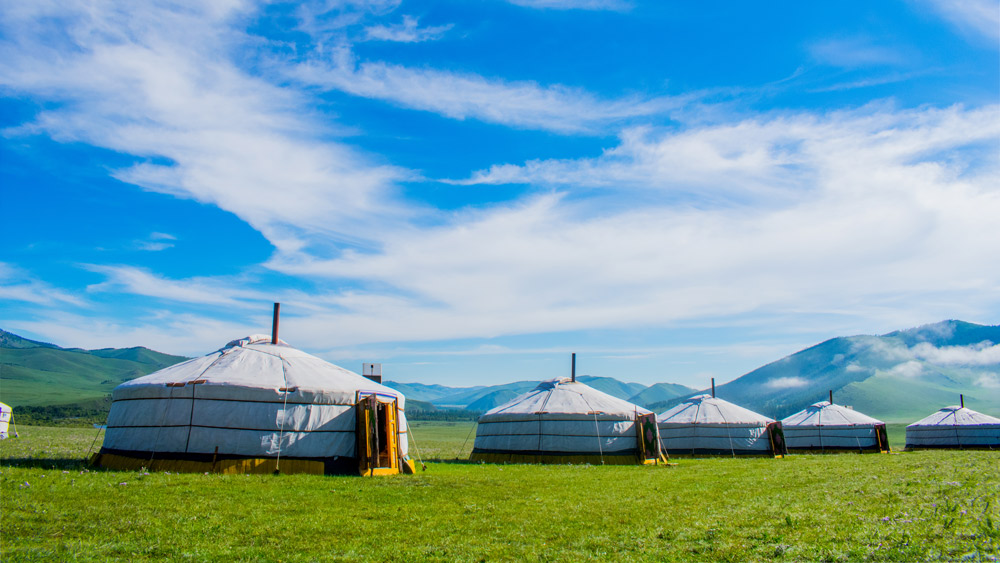 This is a tour for those that would like a few more comforts than you get on the other rides in Mongolia. You will not have to crawl into a small tent and sleeping bag in the evenings and you will move camp every other night followed by yaks carrying your luggage. You will sleep in yurts heated by a stove with comfortable beds and proper bed linen. This ride will go through the southern outskirts of Khan Khentii and the scenic Gorkhi Terelj National Park.
You start this ride with a short drive to the Khan Khentii Taiga zone. Once you have arrived at the Upper Tuul River, you will be met by your guides and the locals who have already set up your yurts. After one day's riding in the surrounding area (stay two nights), you continue your ride as a real nomad, without vehicular support and in wild terrain. Accompanied by local nomads, a traditional caravan of yaks carries your baggage and the camp. Your luggage and the yurts are loaded onto yak carts and, while will follow winding trails, the caravan heads straight to your next scenic camp site. You will spend two nights in each location. You will ride over mountains, steppes, forests and through leafy woods. You will generally camp next to a river.
You stay 8 nights in comfortable yurts (a Mongolian tent with camp beds), and 2 nights in a double room with shower / WC.
Click here for more information>>