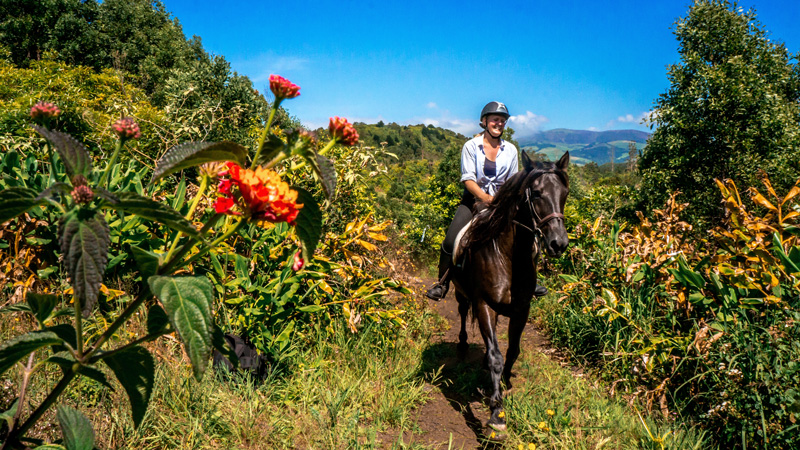 This riding holiday is a gem not to be missed!

Click here for more information>>
After settling in to one of the five nicely furnished rooms, you will enjoy a hearty welcome dinner.
The next day, you will visit the pineapple plantation and a ride in "tropical rain forest". After a siesta, it's nice to stroll around the market in the capital Ponta Delgada. A good lunch provides the energy required for an afternoon ride to explore the magnificent scenery on the northern side of the island.
The following day you will head north east on an all-day ride and enjoy magnificent views.
Your tired riding muscles will get some rest when you travel by car to see the beautiful Lagoa de Fogo, the lake of fire and follow it up with a bath in the 30-degree C (86 F) waters of a waterfall. Afterwards, a riding show and riding lesson.
Now you are ready for an all-day ride from the estate to Agua de Pau. As usual, you are invited to a well-deserved dinner on your return.
Another full day's ride in "paradise" to the legendary twin lakes and the resort of Sete Cidades.
A perfect end to a lovely week!