Costa Rica
- Tropical Trail Ride along beaches and through local villages -
The beauty and warmth brought Tina from Sweden to Costa Rica and she decided to stay. Here, you will have the chance to discover this fantastic country by horse.
You can gallop on unbelievably beautiful long beaches, swim with your horse and ride through the interior of the country filled with monkeys and parrots.
You can travel here all year round.
The ride runs through the west coast province of Guanacaste. Volcano eruptions 60 million years ago created the magnificent mountains and the beautiful beaches.
You will ride where pirates raided the coastline long ago and where they hid their treasure in caves. Along the way you will see parrots, chattering monkeys, giant lizards, mango trees and tea plantations.
You can enjoy some of the most beautiful natural scenery anywhere in the world and gallop along one beach after another, something you will never forget.
Accommodation and Food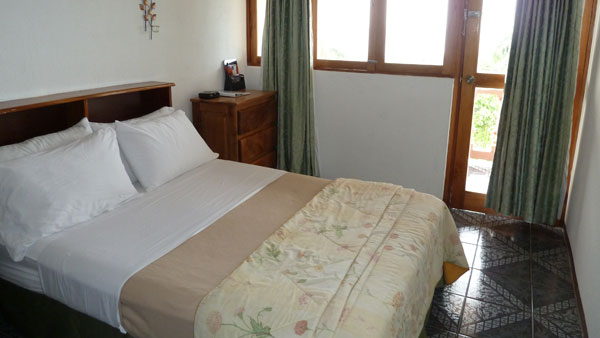 At night, you will stay in basic hotels in double- trippel rooms with en suite shower/toilet. There is often a pool, restaurant and bar. Hot water in the hotels in Costa Rica can sometimes be a shortage.
The food is good and well prepared and includes local specialties. The ride includes full board excl. drinks. No food included on arrival day and on the non riding day.
Horses
The horses are Criolloa (approx. 150-160 cm; 59 – 63 in) with a lot of Spanish, Peruvian and North African blood in their veins. They are alert and responsive and there are also horses for those with less experience. There are saddlebags for water bottles.
The Program
Preliminary day-by-day program.
You will ride around 3-5 hours/day depending on the tide.
Day 1:
Arrival. You can eat dinner at a restaurant by the ocean in Playa Brasilito (not included). You will stay at a hotel just one block from the ocean.
Day 2:
Tina will come and meet you after breakfast and then take you to the horses. If Tina is unable to ride with you, one of her guides (mainly Spanish speaking) will ride with you and Tina will be there as back-up in the car and during breaks. The ride takes you through small villages, forests and over mountains to Puerto Viejo where you will be met and driven to the hotel located by the beach in the popular village of Tamarindo with a long white beach, lots of surf and small shops for those that are interested.
Day 3:
A free day (no meals/drinks included). You can relax with long beach walks or read a book by the pool. It is also possible to do a day excursion to a vulcano and hot springs at Rincon de la Vieja National park (not included in the price).
Day 4:
The ride heads south over beaches and typical small villages. You will then ride along the coast to the hotel close to Playa Blanca in time for a drink at sunset.
Day 5:
Riding along the coast all day past many beautiful beaches to the small fishing village of San Juanillo where you will stay at a hotel. Here you will find Playa Ostional that is famous for the large amount of turtles.
Day 6:
More beaches and swimming. A full day's ride back to Playa Blanca and the hotel.
Day 7:
The ride takes you along the coast to Playa Avallanas which is known for its surf.
Day 8:
You will ride through villages and the more built up beaches of Conchal and Brasilito where you will finish the ride at sunset.
Day 9:
You will probably have time to squeeze in one last swim before you leave this paradise.
(The program is subject to change due to local circumstances beyond our control)
Climate
The climate varies from warm with high humidity along the coast to chilly in the highlands. The warmest months are March-April. You can travel year-round, but September and October are not recommended because of the risk of rain. Along the Pacific Ocean coast, the evening temperature is about 20 C (68 F) with a daytime temperature of about 30 C (86 F).




Travel Information
Ability description: Level, trail ride 2-3 >>
Included in the price: 8 nights, 6 days riding, full board excl beverages.
Not included: Flights, transfers, dinner on arrivalday, meals on the free day, departure tax (at the airport), personal insurance, drinks and extras not mentioned.
Travel: Fly to Liberia in Costa Rica.
Transfer: Book in advance with HorseXplore and pay on spot.
From the airport to the hotel, about 1 hour's travel time.
Price: About 75 USD/car/one way.
You can also fly to San José in Costa Rica and from there by domestic flight to Tamarindo which takes about 45 minutes. You can also travel on a comfortable bus from San José that takes about 5 hours. You get off the bus in Flamingo and take a taxi from there.
When you depart Costa Rica you must pay a departure tax at the airport of about USD 28 per person in cash.
Riding: Trail ride with different accommodations.

No. of riders: Min. 2 max 8 riders.
Single room: It is possible to book a single room (price for single supplement available under Dates & Prices). If there is no one to share a room with, a single supplement will be added.

Season: Year round (often rainy September-October)
Costa Rica: Costa Rica is known for its natural beauty and friendly people. The language is Spanish. The food is tasty rather than spicy. The typical dish is called 'casado' which is made of rice and beans with salad and is served with either beef, chicken or fish.
Costa Rica's population is 97% white, which differentiates it from the rest of Central America. The population is 3.5 million of which 1 million live in the Capital City, San José. There are about ½ million guest workers from neighboring countries. The main source of income for the country is tourism. Other industries include coffee, bananas, textiles and sugar.
Health and vaccinations: The water is potable. The standard of health is amongst the highest in Latin America and you can eat ice cream, drink milk etc… No special vaccinations are required.