Botswana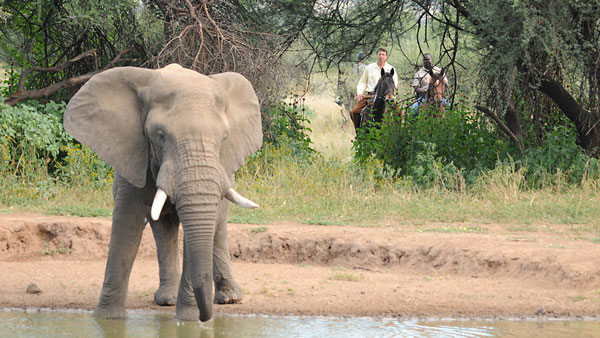 Botswana is located in southern Africa and offers a unique safari experience. A large part of the country is a national park and the country's policy is to avoid mass tourism, which can affect negatively the ecosystem.

You can choose between two areas, the Okawango delta or Tuli at the eastern tip. The reserve at the Inland Delta of Okavango River, has a rich animal and bird life, and is considered a true safari jewel. Here you have the chance to do safari both on land and at sea. You can choose from a mobile tent safari and a more comfortable accommodation at a lodge.
If you choose Tuli, the safari is in Mashatu, which covers 30,000 hectares, and is home to large herds of elephants, as well as a large number of cats, including leopards, lions, gepard and African wild cats.

No matter what you choose, you will have an unforgettable experience. Sitting on a horseback and getting close to the wild animals must be experienced, since the feeling can not be described in words.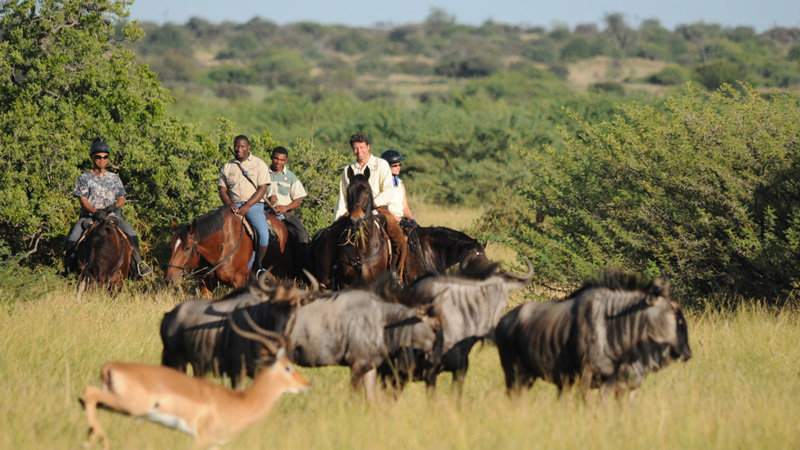 Mashatu Game Reserve is located in the Northern Tuli Game Reserve - the eastern tip of Botswana. Mashatu covers 30,000 hectares and is home to great herds of elephant, estimated to be at least 800 strong. As well as numerous cats, including leopards, lions, cheetah, African wild cat and cerval, the Tuli Block is known as 'The Land of the ....
Read more »
From
EUR 2,440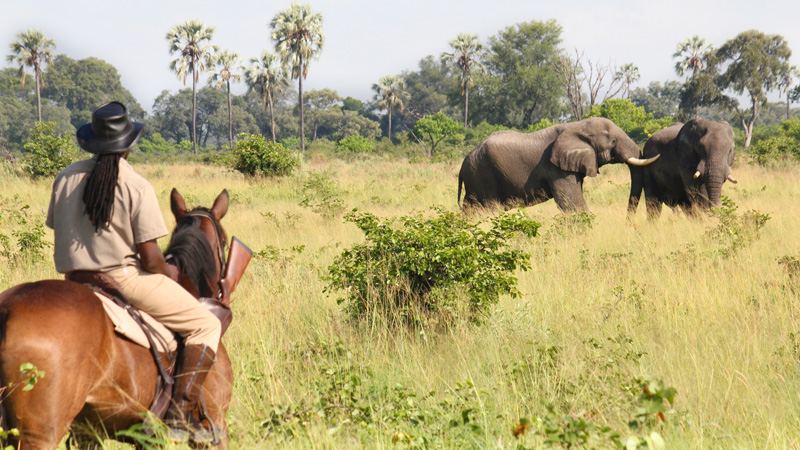 Okawango Delta Ride Recently declared the 1,000th World Heritage Site, the unique Okavango Delta is a horse rider's Eden: as the floodwaters spread down into the Kalahari sands, the herds and birdlife follow, and horseback is the perfect place from which to observe them. This Delta Ride is unlike any other. Rather than a permanent riding ....
Read more »
From
EUR 3,382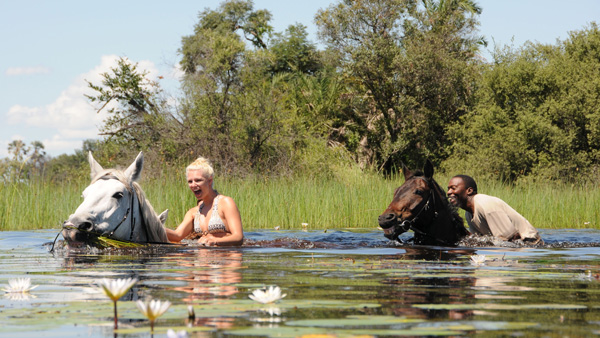 There is no better way to savour the Okavango Delta and experience its unparalleled wildlife population than on horseback. The annual flooding of the area leaves vast swathes of the Delta inaccessible to vehicles, making horses the most natural and exciting means to explore. The pace of riding is varied; in between fast and thrilling gallops alongside ....
Read more »
From
EUR 1,725