Slovenia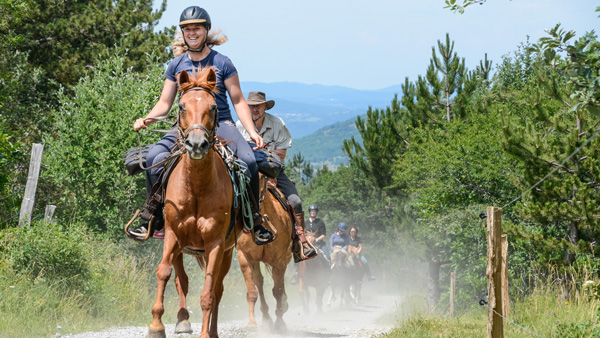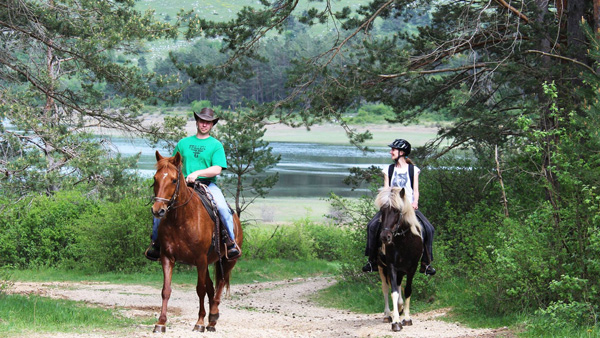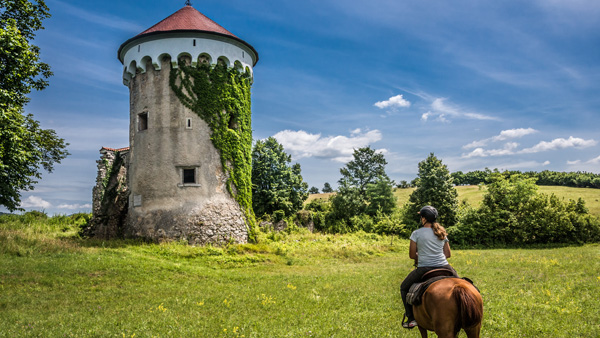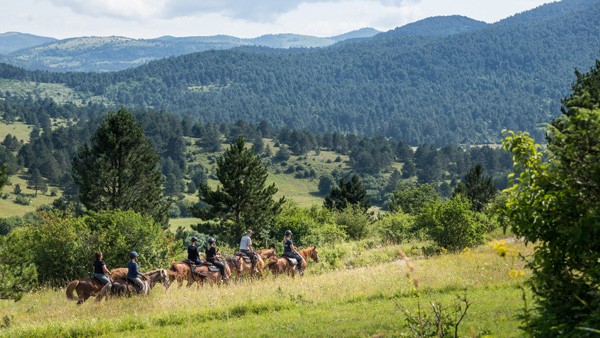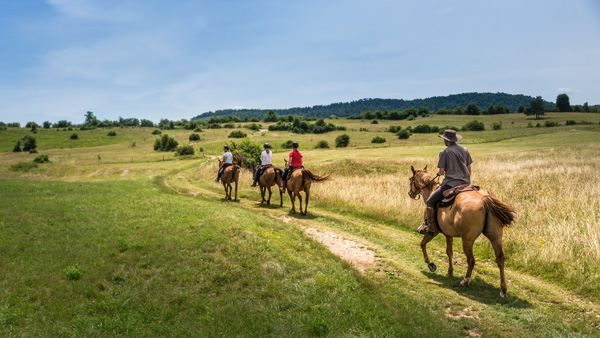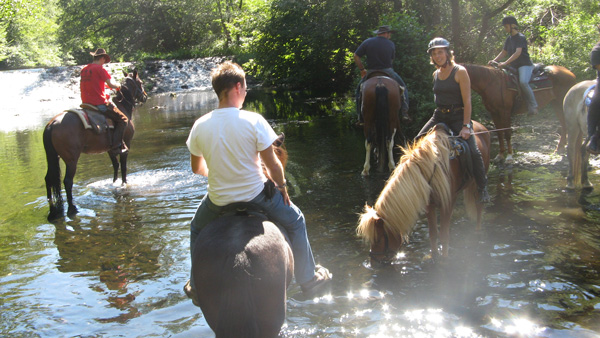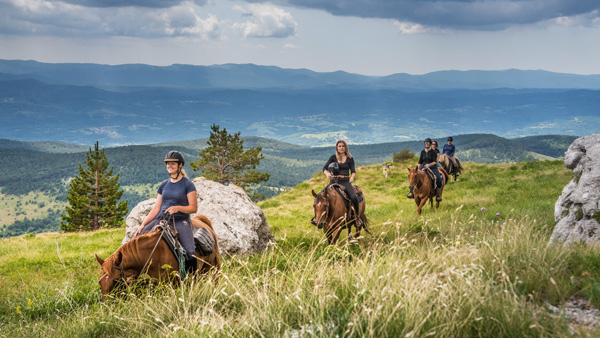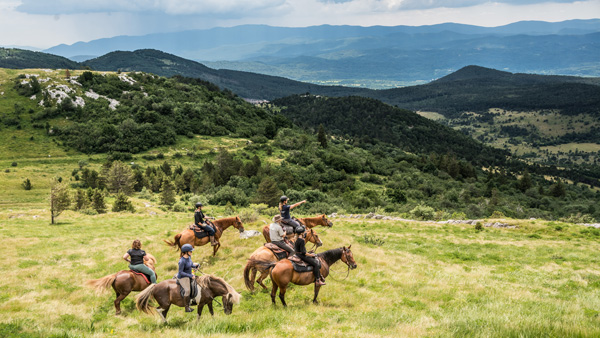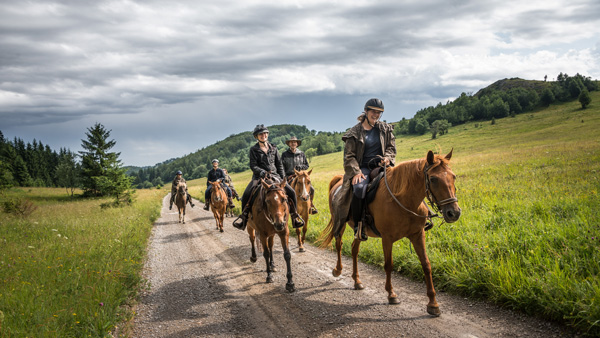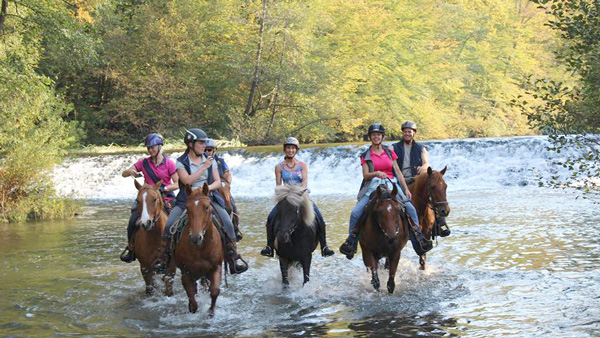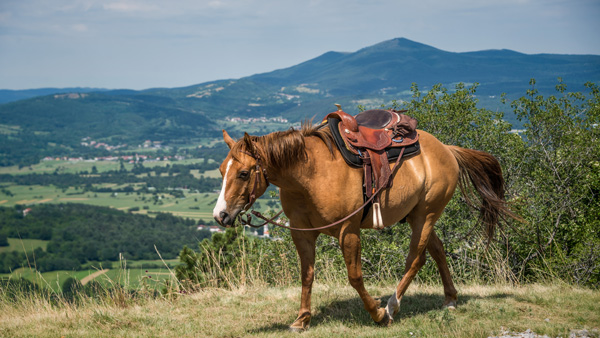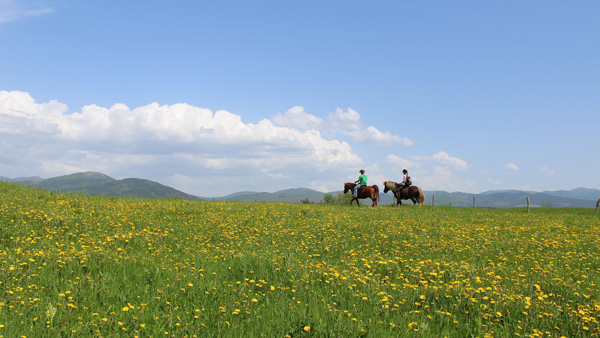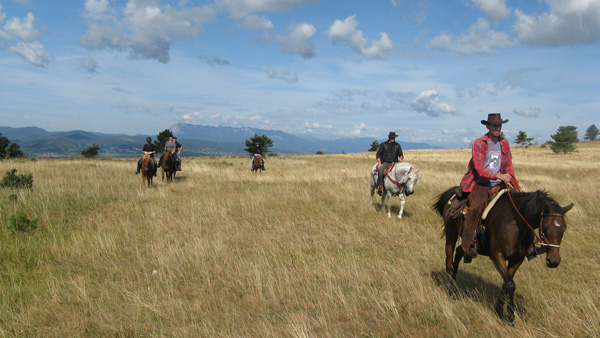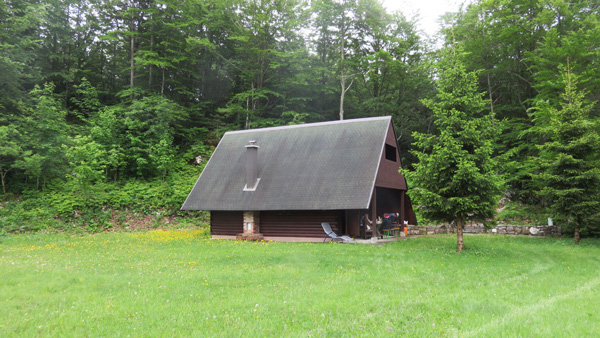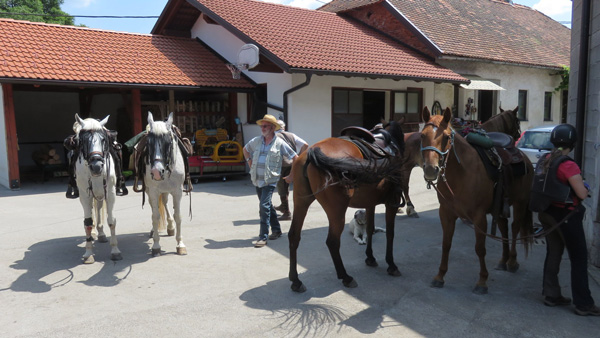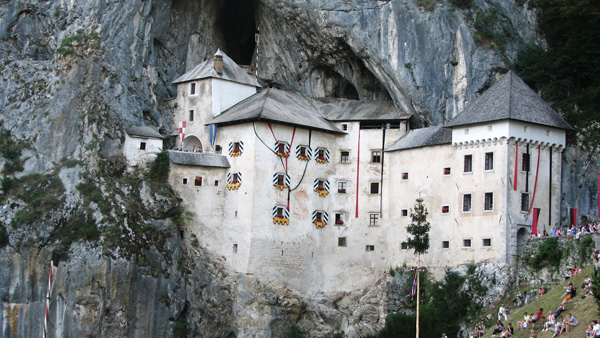 Here everything is about love, even the name states it, sLOVEnia.
"Slovenia will be one of the most beautiful countries you've ever seen," says the travel guide Lonely Planet.
You will also be very well looked after. During the weekly trail you will stay in a small town an hour's drive from Ljubljana in a cozy guesthouse. The owners Lise and Zvone have there Islandic horses grazing outside. Your host Borut usually has his horses, Western horses and Islandic horses here. During the shorter trails you´ll stay either in the village Bac or Pozar.
There are three trai rides to choose from. On the Karst trail ride you ride on the scenic Karst plateau. It is best known for its caves but the region is also full of fascinating history with beautiful old castles. There is also the possibility of visiting Lipica – the home of the Lippizaner horse.
If you prefer a shorter ride, choose Historic Castle where you explore the area during three days of riding.
If you like wilderness and adventure, the Wildlife Experience fits perfectly. You spend one night in a hunting lodge deep in the woods, where there are bears. With some luck you can also spot a bear!
All rides offer good food and drink, usually at pubs and local restaurants and lot´s of laughter and satisfaction.
Slovenia - Karst Trail Ride
Ride on the scenic Karst Plateau of Slovenia, discovering ancient caves and castles as well as having the chance to visit the home of the Lipizzaner horse - Lipica. If you're lucky you may even spot a bear on an evening's trip to a woodland hide.
7 nights, 5 days riding, 4-7 hours/day
Preliminary day-by-day program
Day 1: On arrival at your accommodation in Trnje you will be shown your room and then offered dinner in the evening.
Day 2: After breakfast you are transfered to the horses, it's a short drive to Sembije (c. 15min) where the horses are located and set out on the trail, following a path which goes under a natural wall and through a tunnel carved in the rock. Upon reaching Silentabor you'll have spectacular views of the wildness around you. Your next stop is the village of Narin where you have time to rest and enjoy lunch in a pub. There is also a pool here for a cooling dip if the weather is hot, so remember to bring swimming gear!
After lunch, continue riding on the hillsides of Primoz where you will be able to look at the remains of the tunnels from World War I. The path leads through woods and onto floodplains of the river Pivka, before reaching Trnje again. You can settle your horses here and have dinner before returning to your B&B to overnight.
Riding time: 7 hours
Day 3: Straight after breakfast, you will head out on a half day ride to the lake Petelinjsko Jezero. The path takes you through unspoilt nature and a small village where the people may openly offer you some of their authentic homemade sheep's milk cheese to try. Head back to Trnje for lunch and to change for the afternoon sightseeing activity. Today you can choose to visit either Postonjska Jama (the cave park) or Predjamski Grad (a beautiful Medieval castle built into the mouth of a cave). NB: Entrance fees to either activity are not included.
After sightseeing, you can head out for dinner and then return to Trnje to overnight.
Riding time: 4 hours
Day 4: This morning you have another half day ride, this time to the lake Palsko Jezero, following a route through green forests and stopping to view sights along the way. After returning to Trnje for lunch, you will have a chance to change before heading to the Lipica Stud in the afternoon - the home of the Lipizzaner horse. Once there, you can choose to take a ride in the horse-drawn carriage, visit the Lipizzaner Museum, take a tour of the stables or simply relax in the beautifully maintained grounds. NB: Entrance fees and costs for additional activities are payable locally.
Later you will return to Trnje for dinner and to overnight.
Riding time: 4 hours
Day 5: Today will be a full day of riding as you head out through Trnje to the floodplains of the river Pvka. After passing an old mill and the ruins of castle Kalec, there will be a chance to stop for a rest in the shade of some huge lime trees, before continuing on woodland paths to the village of Bac, where you will have lunch. In the afternoon, you will ride to Sembije, following the forest route uphill to Mala Milonja which offers heavenly views of the landscape around you.
Tonight you will leave the horses here and have dinner nearby before returning to Trnje to overnight.
Riding time: 7 hours
Day 6: Non-riding day as you head to Piran - an old port town that has remnants of a medieval wall, protected as a cultural historical monument. Narrow streets and closely constructed houses descend from the hill to the church and central square in true Mediterranean character. This town, which grew up under the influence of Venice, is considered to be one of the most authentic and photogenic towns on the Adriatic coast. Lunch is to your own account today so you can choose from the many cafes and restaurants on offer.
No riding
Day 7: Today will begin with a short drive to Sembije to meet and saddle the horses. You will then you ride to Milojna, which is bear territory and if you are very lucky you may see one, or evidence of one, along the trail. This wild area offers breathtaking views from the hilltops and a special lunch of wild boar goulash will be served at an idyllic cottage in a clearing near some WWI tunnels. In the afternoon, you will continue your ride back to Sembije for an early dinner. This evening you will have the chance to head out with an experienced guide to a hunting observatory where, if you sit quietly enough and long enough, you may get to view wild bears.
Late at night you return to Trnje to rest.
Riding time: 5 hours
Day 8: After breakfast you are transferred to the airport for your flight home or onwards travel.
Slovenia - Historical Castles
Discover the history of Slovenia whilst visiting a number of beautiful castles in the area. Ride along scenic paths and through forests, and sample the fantastic local wines. This short break is ideal for those who wish to explore the area but don't have time for the full week-long trail.
4 nights, 3 days ridning, 6-7 hours/day
Preliminary day-by-day program
Day 1: Depending on the time of your arrival, you can stop to see the pearl of the area - Predjama Castle - during your transfer from the airport. This castle has been built into the mouth of a cave. Reaching your accommodation at Bac where you'll have a delicious dinner.

Day 2: After breakfast you are transferred back to the horses and follow a path through beautiful natural landscapes to reach the castle of Kalec, where you stop for a break in the shade of some trees. Continue riding to the village of Knezak where you tie your horses and take lunch in a pub. After lunch, ride uphill for views of the area before returning to Sembije where you leave the horses. Drinks and dinner in Bac.
Riding c. 7-8 hours

Day 3: Follow a path alongside a magnificent natural rock wall, through Kilovce village and onto the village of Prem, which is famous for its well preserved medieval castle. There is time to stop and take photos before continuing your ride through the old village of Smrje and onto the tourist farm Bubec. Stop for lunch and rest in the shade before riding across the Reka river and past an enchanting mill en-route back to Sembije.
Riding c. 7-8 hours

Day 4: Ride along pleasant macadam paths to a bar situated on the Crne Njive plateau and stop for a drink. Continue along forest paths with breathtaking views of the valley. Lunch is taken in a hut in the middle of the forest and unspoilt nature. Here it is possible to visit the remains of Italian caverns before riding your descent towards Sembije over the peaks of the Milonja hills - in clear weather it is possible to see the Adriatic Sea.
Riding c. 6-7 hours

Day 5: After breakfast you are transferred back to the airport for your flight home.
Slovenia - Wildlife Experience
This short-break is perfect for adventurous wildlife lovers. Spend the night in a cottage deep within the forest, in bear country.
3 nights, 3 days riding, 3-8 hours/day
Date 2020: 28-31 July and 10-13 August
Preliminary day-by-day program
Day 1: Upon arrival at Sembije you will be allocated a suitable horse and will head straight out into the peaks of Milonja to discover the unspoilt nature which is home to bears. Upon arriving at a cottage in the middle of the forest you will have dinner around the camp fire. You can enjoy the night sounds of the forest! Sleeping is possible in the cottage, or the adventurous can pitch a tent.
Riding c. 3 hours

Day 2: After breakfast, set off to ride through the forest, looking for wildlife. There are possibilities for long canters along the beautiful forest paths. Stop for lunch at Gostisce Masun which is the middle of bear country. After lunch, return to the forest cottage for a short rest, before descending into the valley to leave the horses back at their home. You are transferred a short distance to Bac and your accommodation, where there are showers!
Riding c. 7-8 hours

Day 3: After breakfast, re-join the horses and ride into the forests to search for wild pigs. Some parts of the trail will require you to dismount and lead your horse for short periods. A picnic lunch is carried with you, so you can follow the best route according to your guide. After hopefully spotting lots of wildlife, you return the horses to Sembije and transfer to Bac for a final dinner.
Riding c. 7-8 hours

Day 4: After breakfast you are transferred to the airport for your flight home.
Accommodation & Food
1. Karst Trail Ride.
You stay in a B&B in Trnje and return there each night. The B&B has two twin rooms and a triple room. The rooms are clean and comfortable but not glamorous, although guests will enjoy the beautiful horse photos, art and memorabilia spread around - your hosts are true horse lovers! Guests have their own room entrances, so there is plenty of privacy. Each of the rooms has a private bathroom but this is not necessarily en-suite. They also have views across the fields to the horses or over the gardens. Breakfast is taken at the B&B and is buffet style with an assortment of bread, home-made jams, cheese, honey, yoghurt and cereals, with tea and coffee.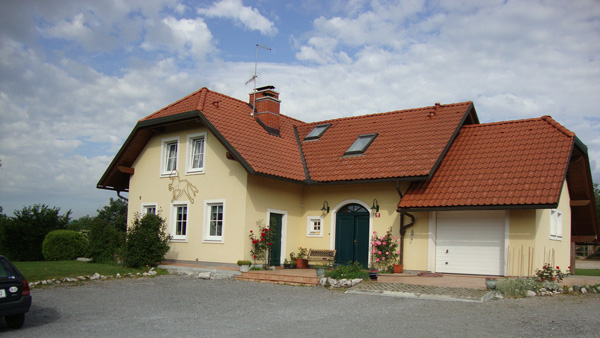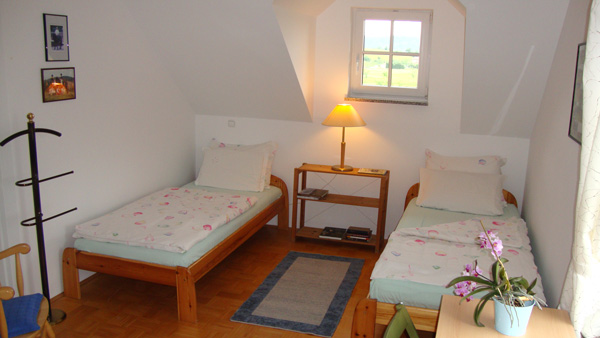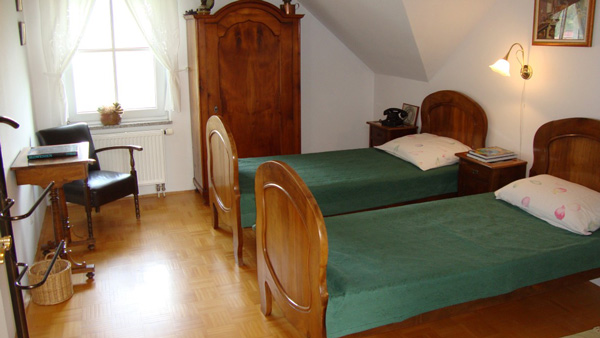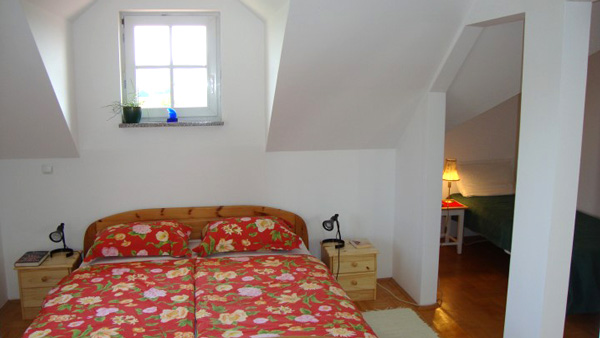 2-3 Historical Castles and Wildlife Experience
All nights are at a tourist farm in Bac which has six twin rooms with private bathrooms. The rooms are clean and comfortable but not glamorous. Each room has a private entrance for privacy.
Lunches and dinners are taken in different locations and usually in pubs offering delicious homemade food. Most of the meals will include meat but it is possible to arrange vegetarian meals with advance notice. The meals include local wine.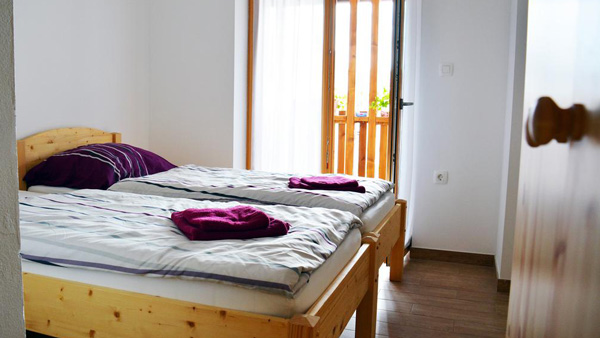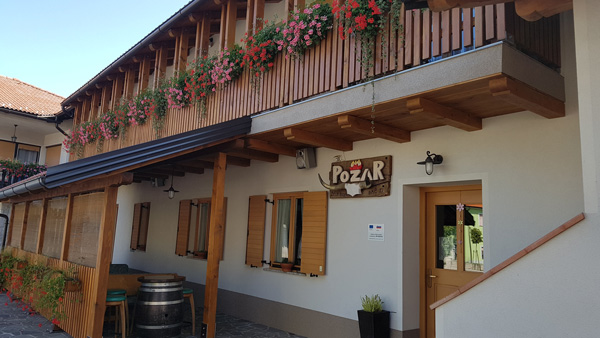 Horses
Quarter Horse, Warmblood, Icelandic Horses.
Nature of horses: Relaxed and calm but forward-going
Height of horses: 140-160cm, 14 - 16hh.
Weight limit: 100kg / 15 stone 10 lbs
Tack type: English style saddles for the Icelandic horses or Western saddles for the Quarter Horses and Warmbloods. There are saddle bags.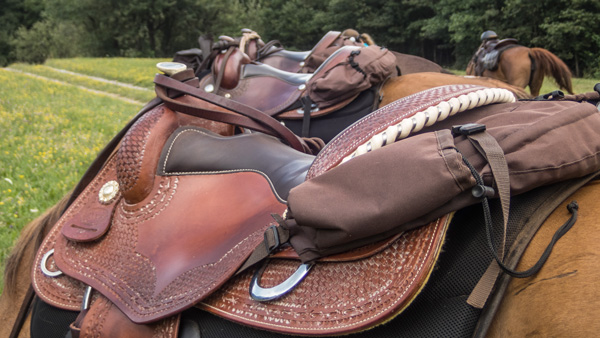 Other activities
A number of visits are included in the itinerary, but there are also many options within a short drive of Trnje, such as Postojnska and Skocjanske caves, Krizna cave, Predjama Castle, Postojna, Castle Sneznik and Lipica. These destinations are approximately 40 minutes drive away.
Further afield and recommended for a full day trip would be Piran, Portoroz, Bled Lake, Bohinjsko Lake, Ljubljana and River Soca.
Your guides can also arrange rafting, hiking, cycling, mountaineering and photography as well as bear watching trips.
Travel Information
Ability Description: Outdoor Riding Level 2-3 >>

Included in the price: Accomodation and riding according to program, full board incl. one drink to the meals.

Not included: Flights, transfers, insurance, entrance fees, drinks and extras not mentioned.

Travel: Flight to Ljubljana

Transfer: Book in advance with HorseXplore and pay in cach direct to riding centre.
The usual route is to arrive into Ljubljana airport where transfers can be arranged to Trnje or Bac, or you can hire a car if you prefer. The journey is 82 km and takes approximately 1.5 hours.
Transfer prices are as follows: 2 passengers: 50 euro per person return, 3+ passengers: 30 euro per person return. Transfers can also be arranged from Trieste airport at same price.
Season: March to November.

Single room: Can be booked with a supplement. For price click on "Book on request" under Dates & prices. If you are willing to share room, you will not have to pay a supplement if you are allocated a single room.

Currency: EUR

Credit card: No

Tipping: Not required.

Wifi: There is Wi-Fi at the riding centre and on the B&Bs.

Electricity jack: EU standard

Group size: Min. 2 max 6 riders.

Age limit: Minimum 16 years (younger riders can be accepted if they are experienced and together with there parent).

Pool: No

Misc.: Saddle bag available: Yes
Special diet: Inform when booking.

Feedback from our travellers