Ireland, Clare - Trail Rides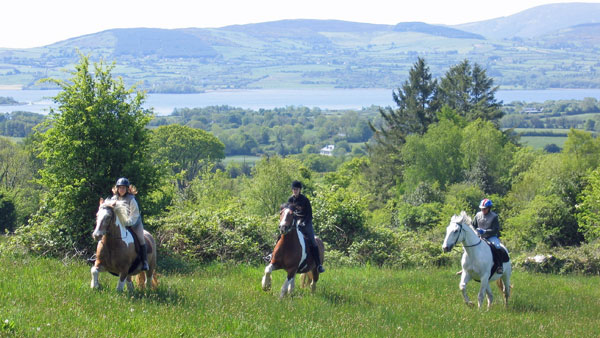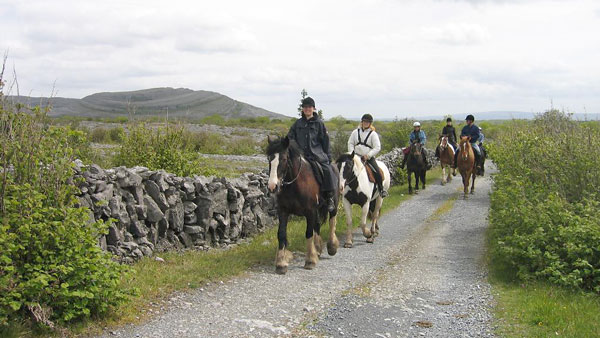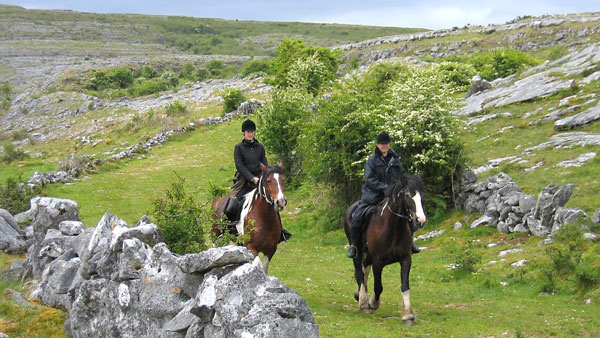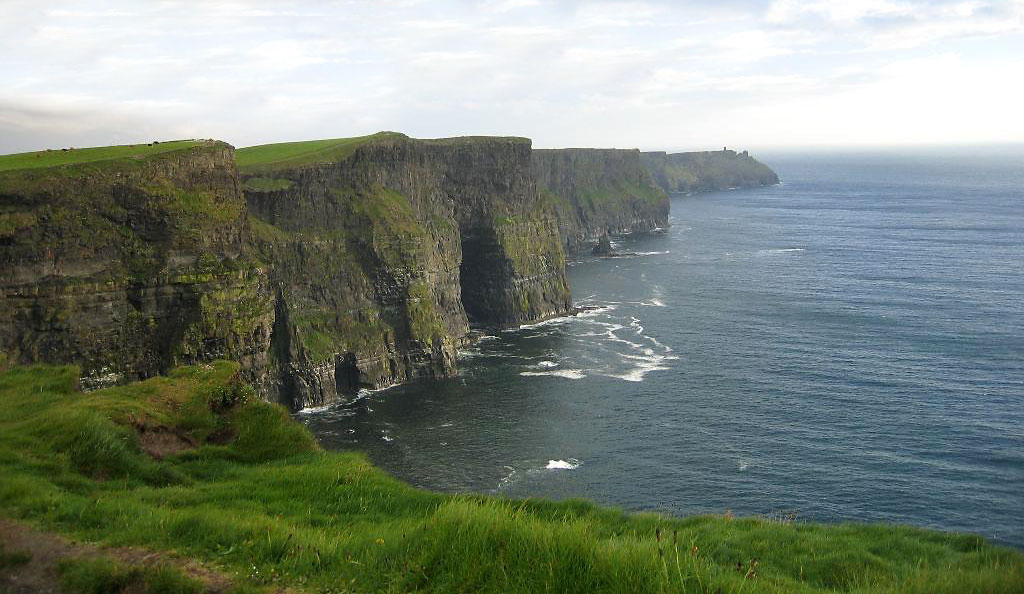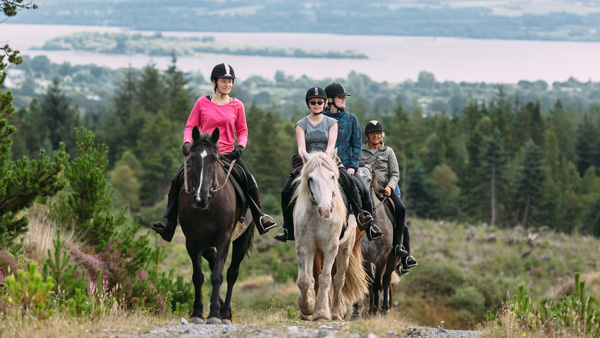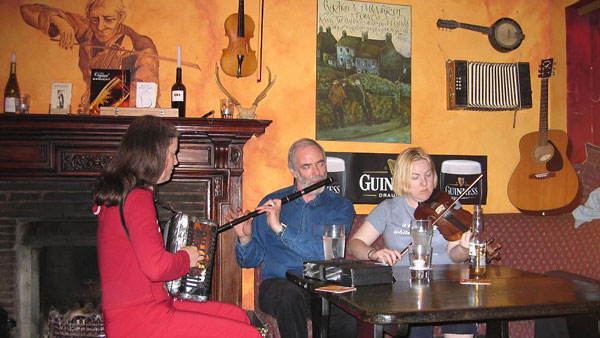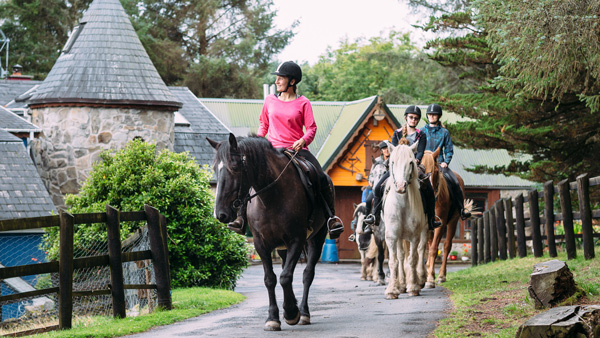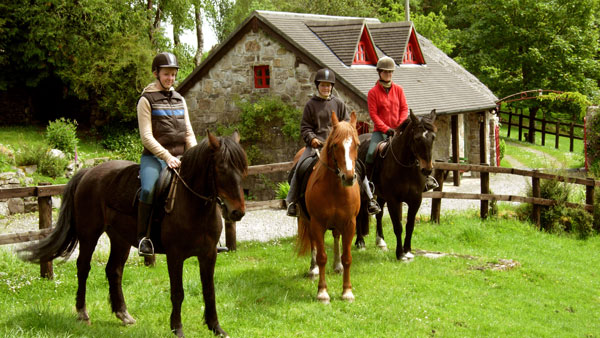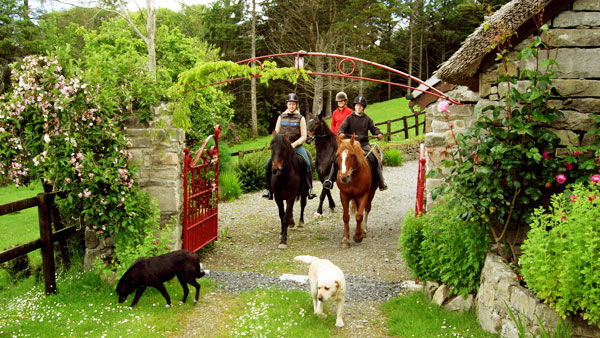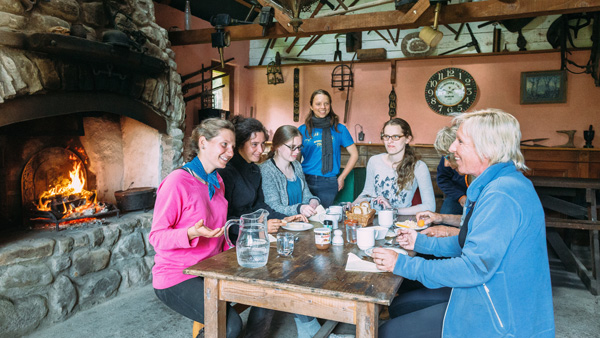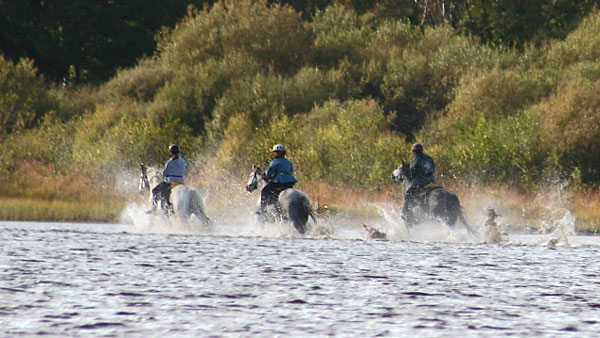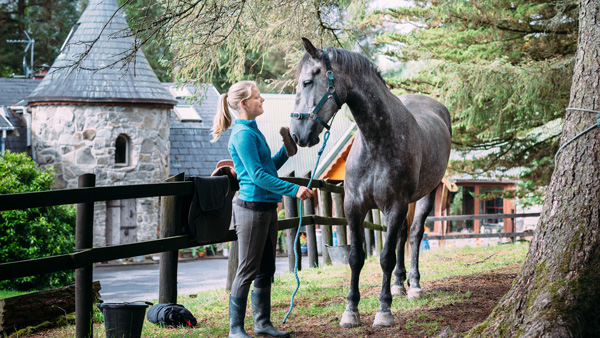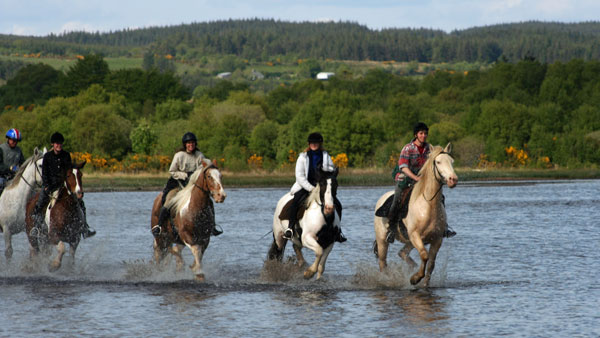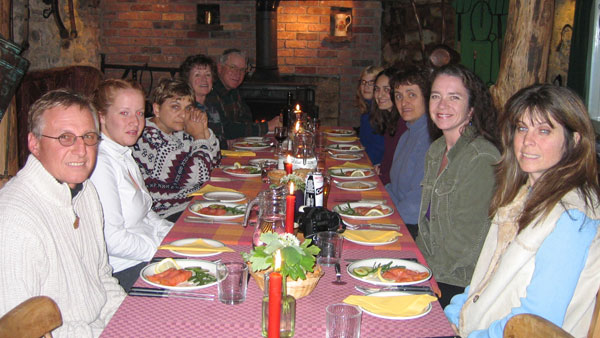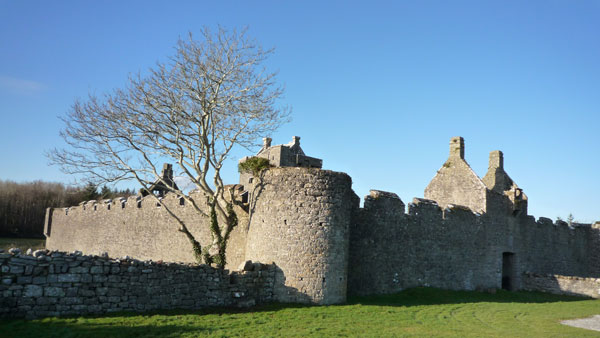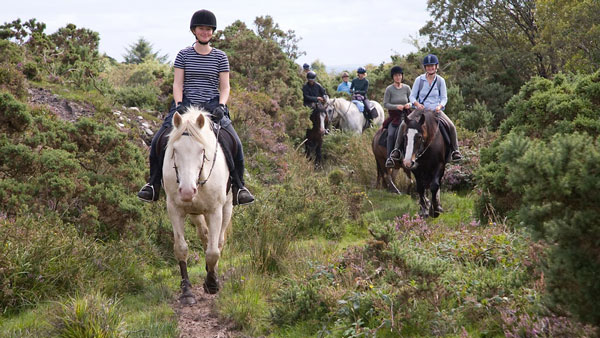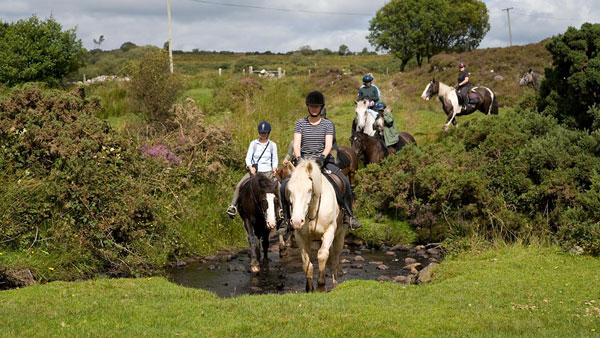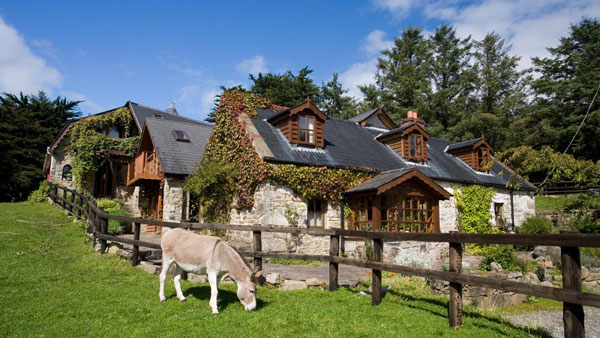 Nicola and Bertie welcome you to their beautiful equestrian center, a recently renovated house, built originally in the Eighteenth Century. You will enjoy good dinners and then relax in front of the open fire.
You will be able to get to know the true irish spirit when you ride on old, celtic roads thru the historic Co Galway, Co Clare and Burren National Park.
Choose from three different trail ride programs below:
Accommodation and Food
On the Galway - Clare trail ride, you will stay at the equestrian center and small guesthouses along the way in double rooms with ensuite shower / toilet. Exactly how many nights you stay in each place you'll find out on arrival and it may vary depending on season and availability.
On the Castles & Monasteries ride and on the Equestrian Center programs you will stay at the equestrian center in double rooms with ensuite shower / toilet.
Safe deposit box: No
A/C: No
Hair Dryer: Yes
Towels and sheets: Yes
Fridge: No
Single: It is possible to book a single room (price for single supplement is available under Dates & Prices). If there is no one to share a room with, a single supplement will be added.
Beverges are paied in cash and a pint of beer or Guinness is around EUR 5, a bottle of wine cost from EUR 12 upwards.
Horses
The horses are Irish Horses of cob type (about 145-155 cm; 57-61 inches at the withers) and Irish Sport Horses 160-170 cm (63-67 inches) and a couple Connemara and tinker horses. They are quiet, safe, yet spirited horses. There is no saddlebags, but guests can bring their own.
Climate



Travel Information
Ability description: Trail ride: Level, trail ride 2-3 >>
Stationary program: Level, trail ride 1-3 >>
Included in the price: Galway Clare Trail Ride: 7 nights, 6 days riding full board (excl. drinks).
Castles & Monastery: 5 nights, 4 days riding, full board (excl. drinks).
enter based program: 7 nights, 6 days riding (15 hours), full board (excl. drinks).
Not included: Flighs, transfers, beverages. One beer is about 5 EUR and a bottle of wine from 12 EUR.
Travel: Book flight/rental car >>
Fly to Shannon or Dublin.
From Dublin airport (terminal two) by bus to Loughrea for about 3 hours.
The buses to Loughrea depart several times a day, see www.buseireann.ie.

Transfer: Book in advance with HorseXplore and pay on spot in cash.
From Shannon airport to riding center about 1 hour drive.
From Loughrea bus station about 38 km.
Price: 45 EUR/person/way.
Arrival at Lourhrea around 4:00 pm.

The return journey on Galway - Clare Trail Ride: You take the bus from Lisdoonvarna that arrive in Dublin in the afternoon. View bus times and changes in www.buseireann.ie.
Or transfer to Shannon Airport.

Rental car: If you want to explore the surroundings, we recommend a rental car.
Riding: Galway-Clare Trail Ride 4-6 hours riding / day.
Monasteries and Castles Ride: 2½-4 hours / day.
Equestrian Center program: about 15 hours total.
Single room: Can be booked with a supplement. For price click on "Book on request" under Dates & prices. If there is no one to share a room with, a single supplement will be added.
Currency: EUR
Credit card: Is accepted by riding center, VISA and Master Card. Transfer and drinks are paid with cash.
Tipping: Not required but appreciated, some give around 20-40 EUR to the guide.
Wifi: There is free Wi-fi in most accomodations.
Electricity jack: 220 V. Bring a 3 plug (type G) adaptor for Ireland.
Group size: Minimum number of participants is 3, maximum 10
Age limit: Minimum 8 years together with an adult.
Closest village: Some nights you live in a village, some night 5 km away.
Beach: No
Pool: No
Misc.:
Riding equipment to borrow: Helmet
Saddle bag available: No
Special diet: Inform when booking.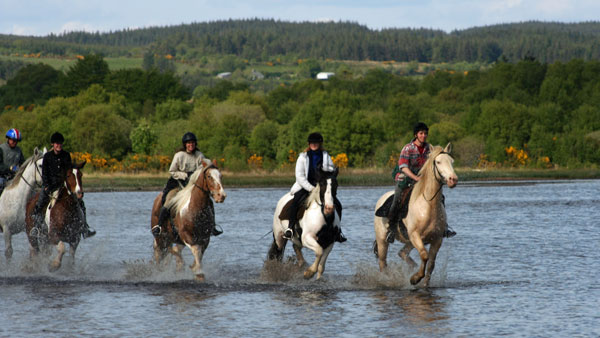 For six days you will be discovering Ireland's beautiful nature and colourful history on horseback. Your horse will be carrying you about 150 kms from County Galway which is situated in the Midwest of Ireland westwards through the rural areas of County Clare into the unique Burren region and on to the rough Atlantic coast overlooking the spectacular ....
Read more »
From
EUR 1,390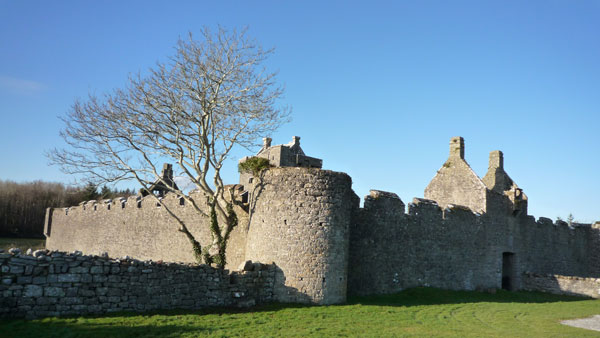 Enjoy a combination of visiting the ancient Irish castles and monastic ruins with lovely guided trail rides through Irish bogs, fields and local farmland. On this 4 day ride you will visit the impressive Portumna Castle which was the seat of the Earl of Clanricarde and Pallas castle - one of the best preserved tower houses and castle grounds of the ....
Read more »
From
EUR 1,070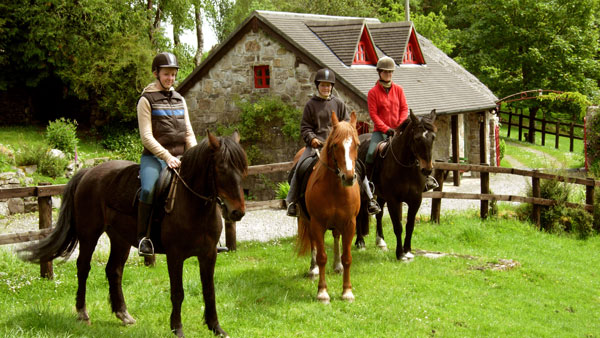 You can choose to stay at the equestrian center all week in double rooms with ensuite shower / toilet. This includes about 15 hours of riding in the surrounding countryside. Beginners can get lessons and then take a ride. Full board. Click here for more information >>
Read more »
From
EUR 985