Bulgaria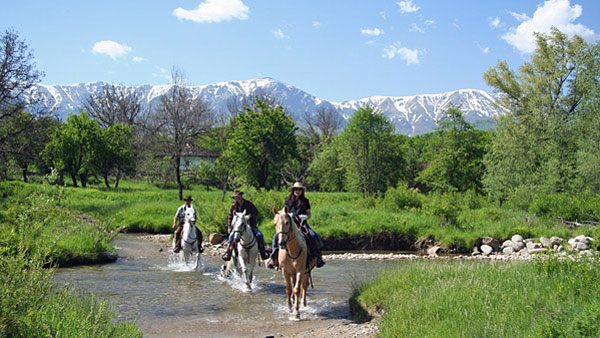 With its wilderness, Bulgaria is made for trail riding. Between the beautiful mountain chains lie fertile plains that are perfect for galloping. The beautiful Rhodope Mountains that border Greece are well known and the Balkan Mountains have a long and rich story to tell.
Bulgaria's climate is mild and it sits at the same latitude as northern Spain and southern France. On some days you can get refreshing showers of rain, which contributes to the lush greenery.
Bulgaria's history stretches back thousands of years and has been influenced by the waves of settlers, traders and cultures that have left their imprint on the country. Greeks, Romans and Ottomans have had the greatest influence, which is clearly visible in the small villages through which you will pass and occasionally spend the night.
Horseback is always the best way to experience nature and culture.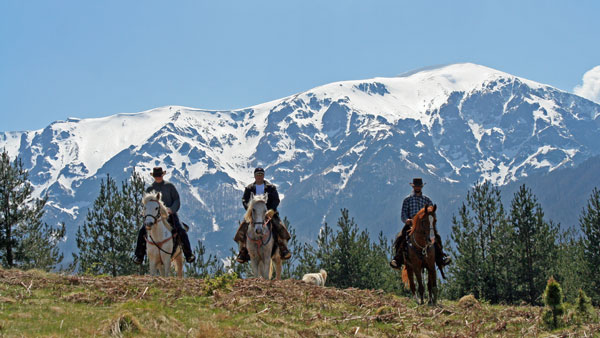 Trail Rides in the 'Bulgarian Switzerland' In the central Bulgarian Mountains lies the village of Apriltsi. This is where the sealed roads end and wheel tracks lead up into the mountains and where your adventure awaits. This beautiful area is called the Bulgarian Switzerland and has been an inspiration for many artists throughout the years ....
Read more »
From
EUR 885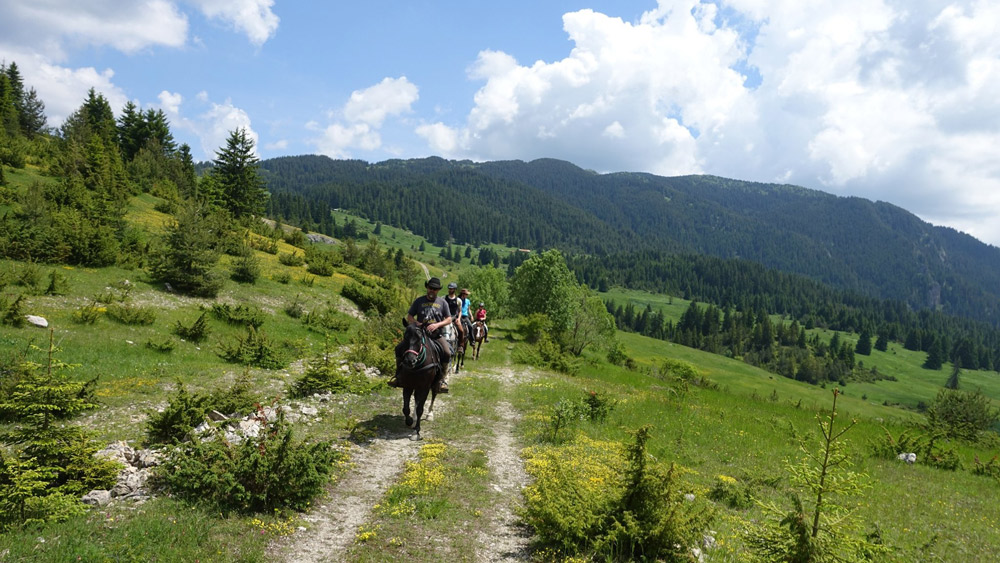 Now you have the chance to explore the unspoiled Rhodope Mountains, one of Europe's last wildernesses. Deciduous forests still climb the steep mountainsides, which gives rise to the local name 'the green mountains'. The forests contain wolves and bears and more than 300 different bird species have been sighted. Your host, Bogdan, ....
Read more »
From
EUR 1,100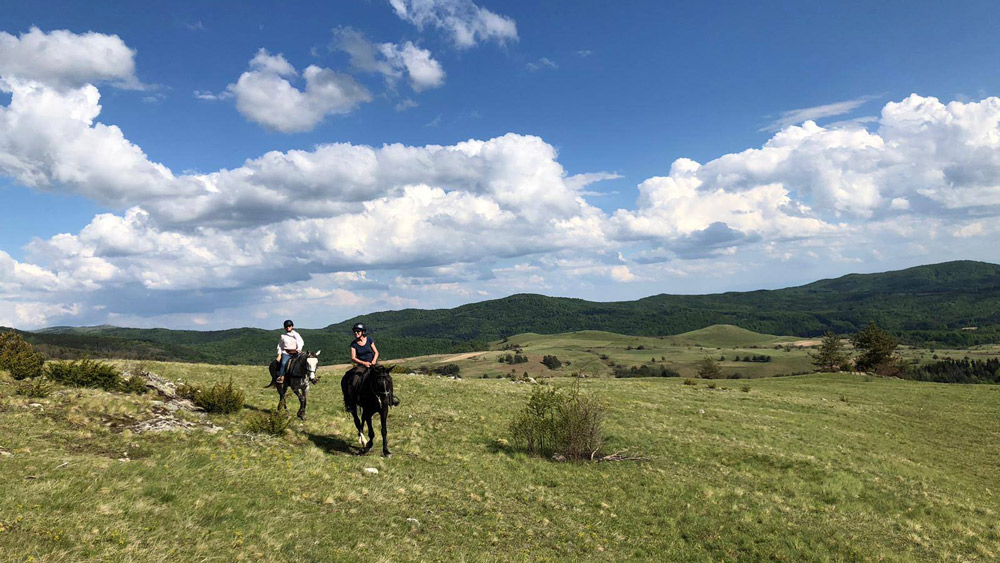 This beautiful new ride is the dream trail designed by Bogdan, organiser of our trails in the Rhodope Mountains. The Thracian Valley is an ideal location for riding with smooth, picturesque terrain of rose and lavender fields which allow for a faster pace. The trail combines plenty of canters and amazing scenery with ancient Thracian and Roman ruins, ....
Read more »
From
EUR 1,350