Portugal - Dressage in Alentejo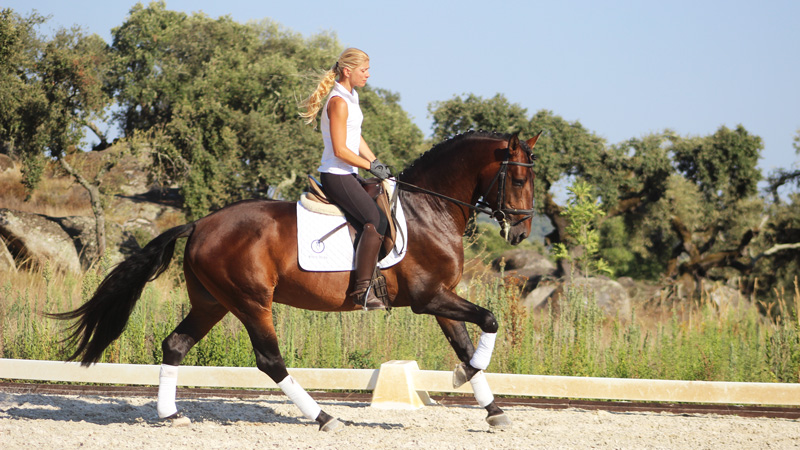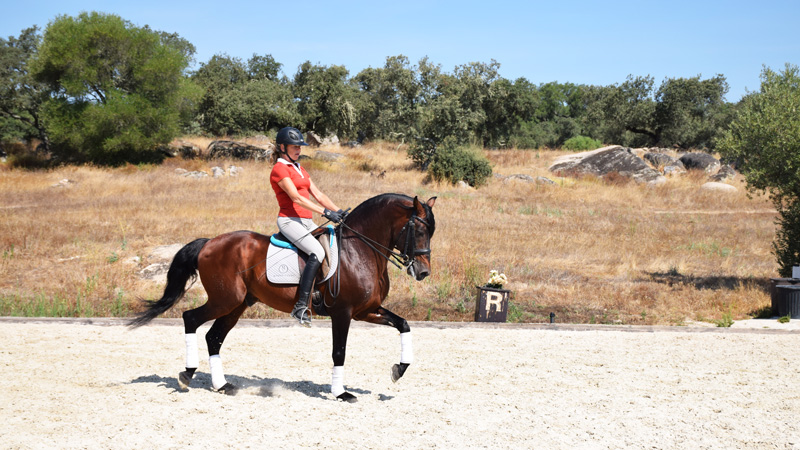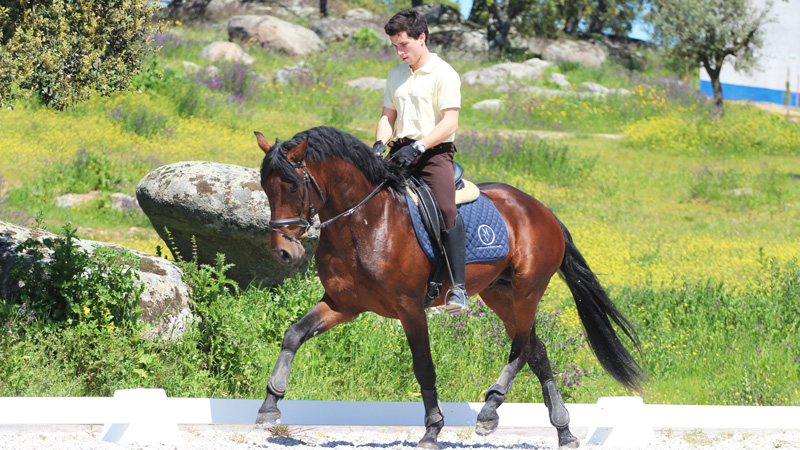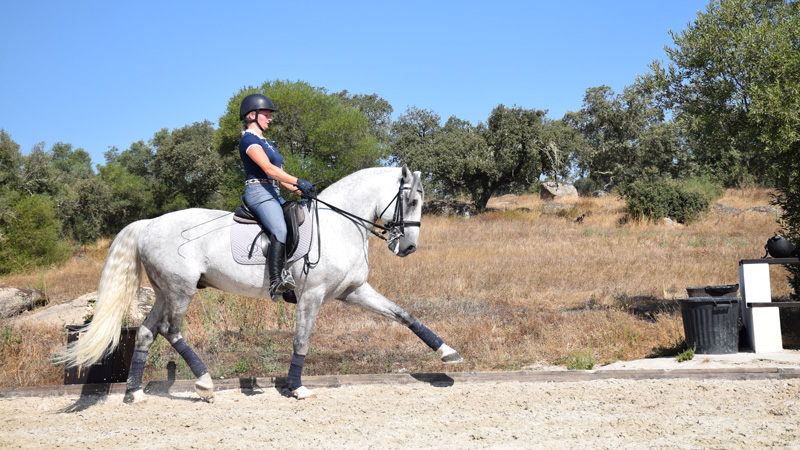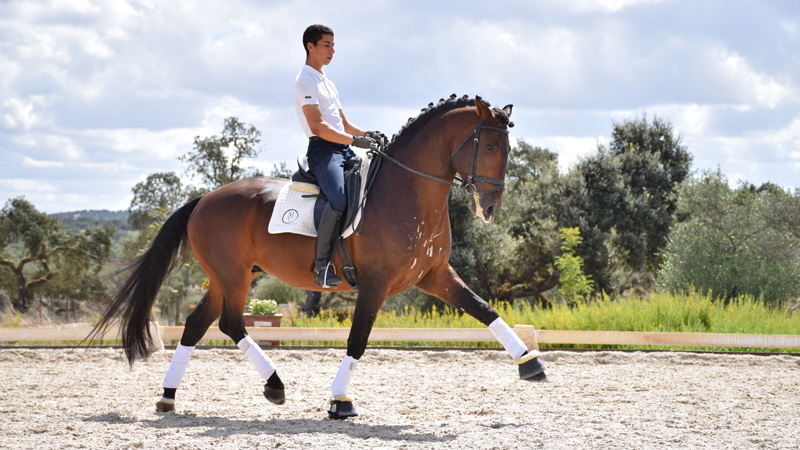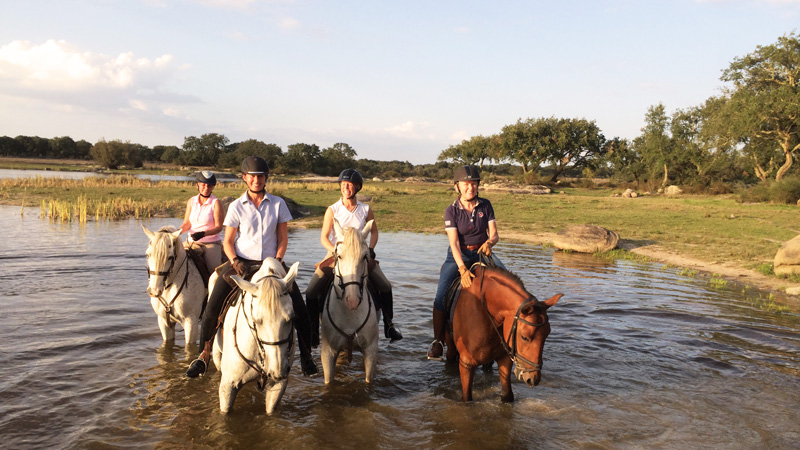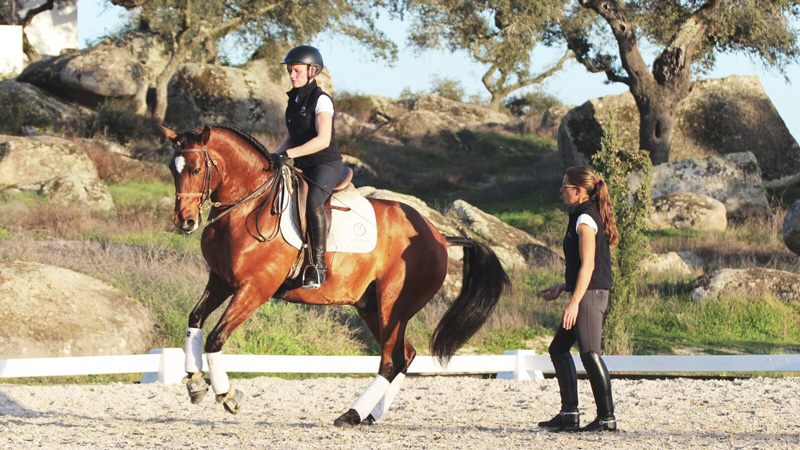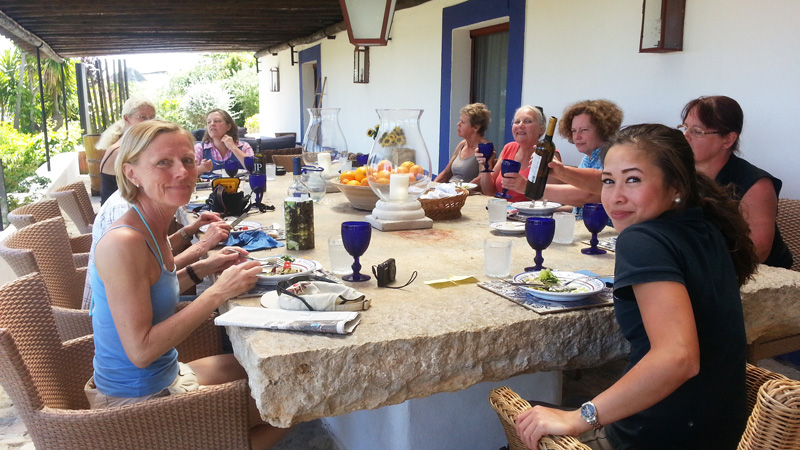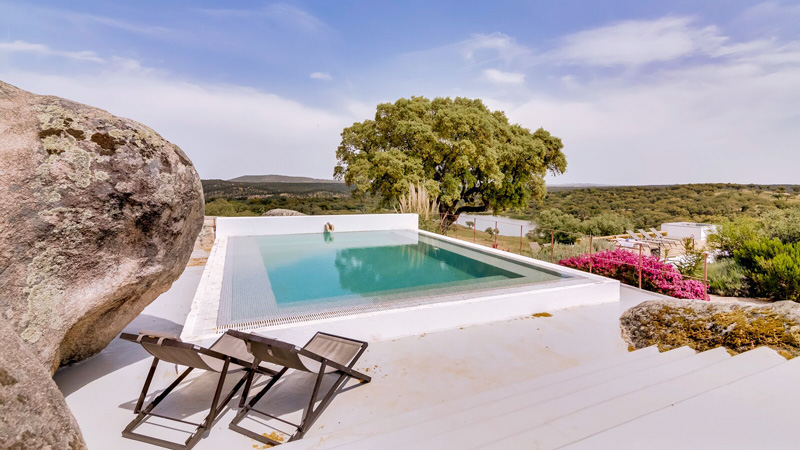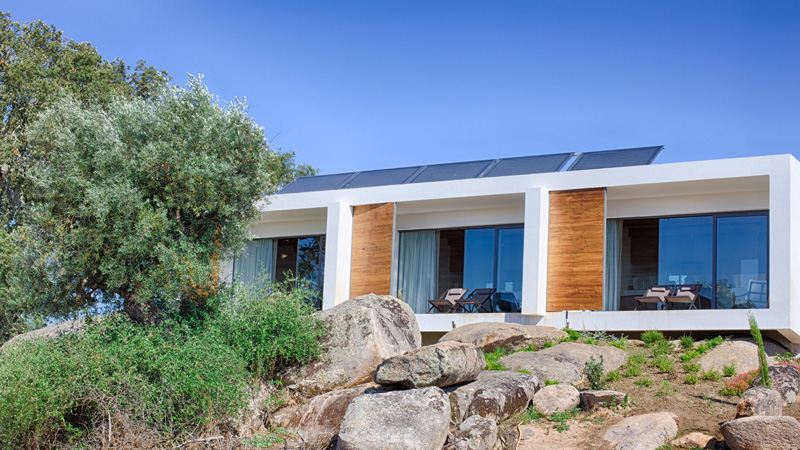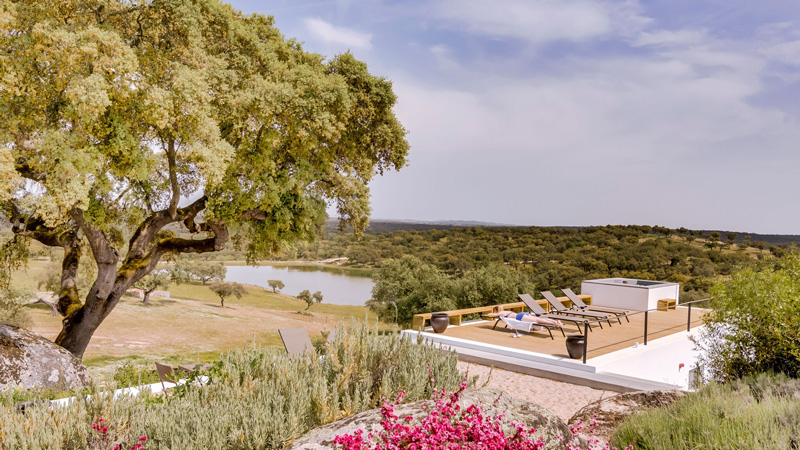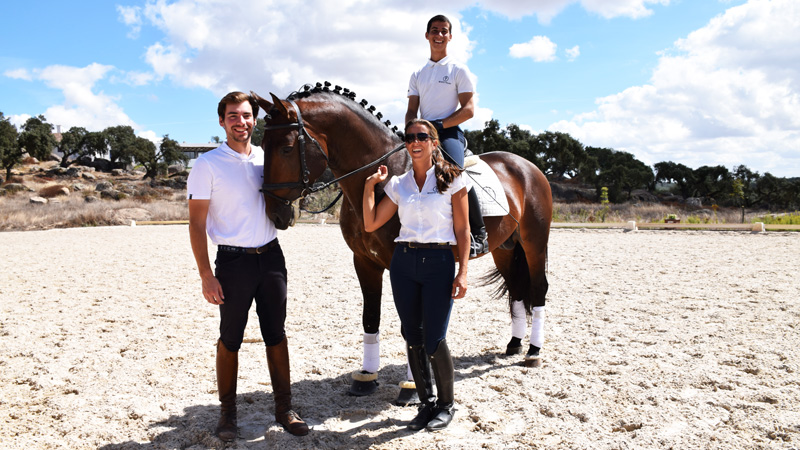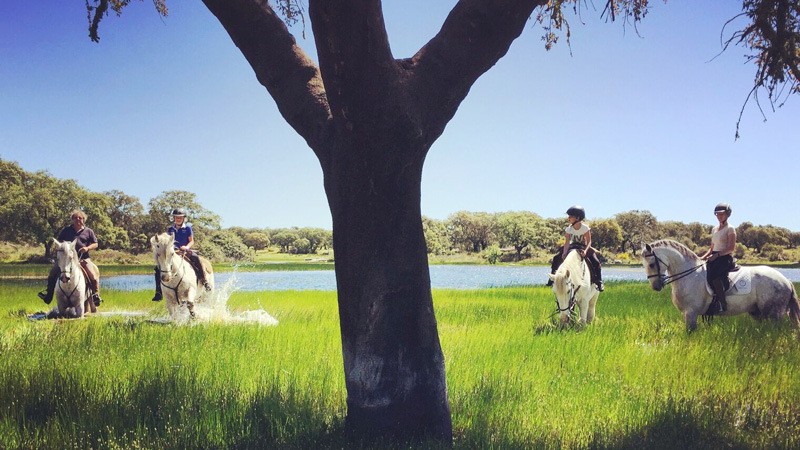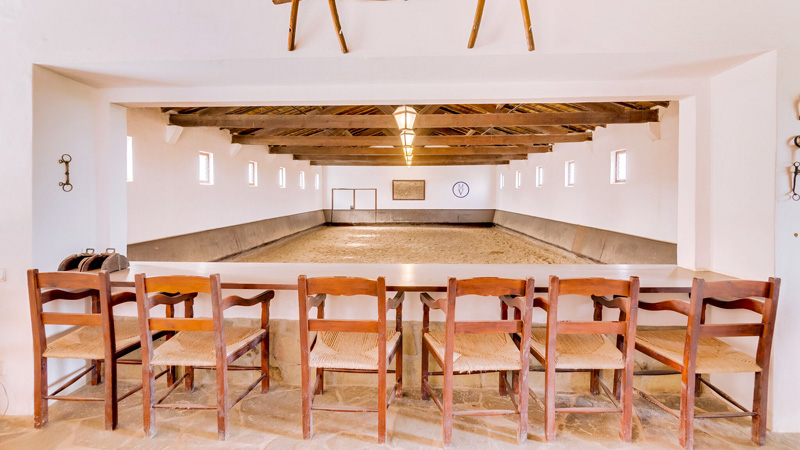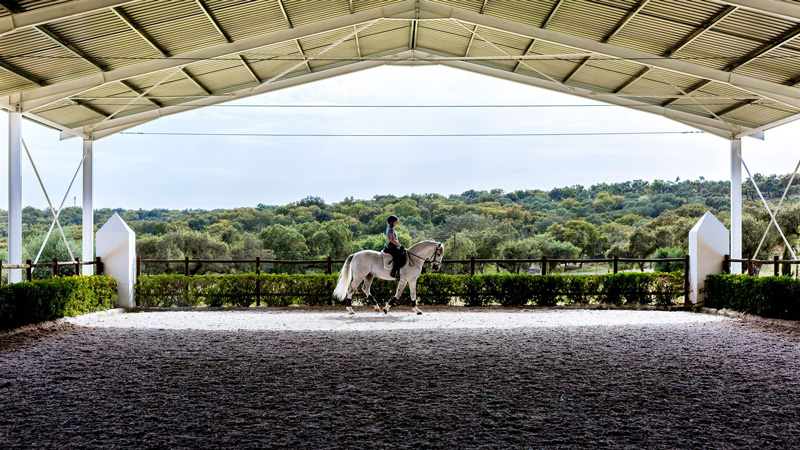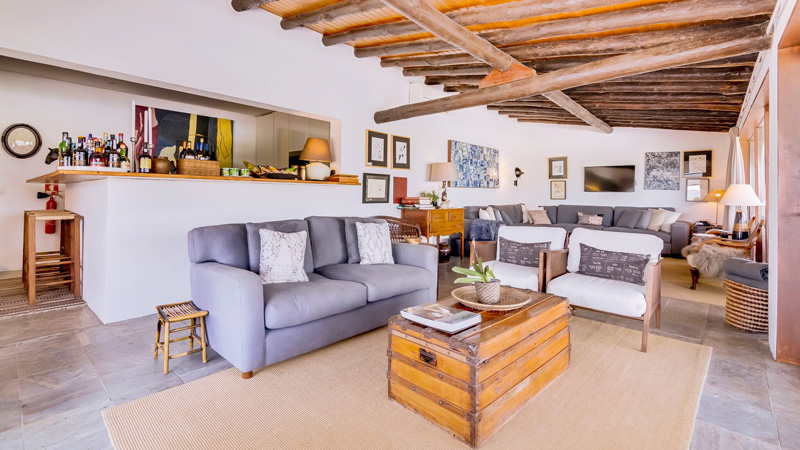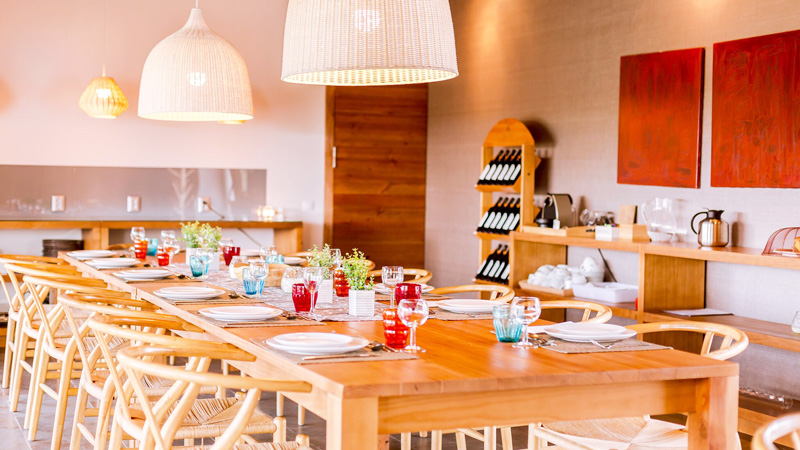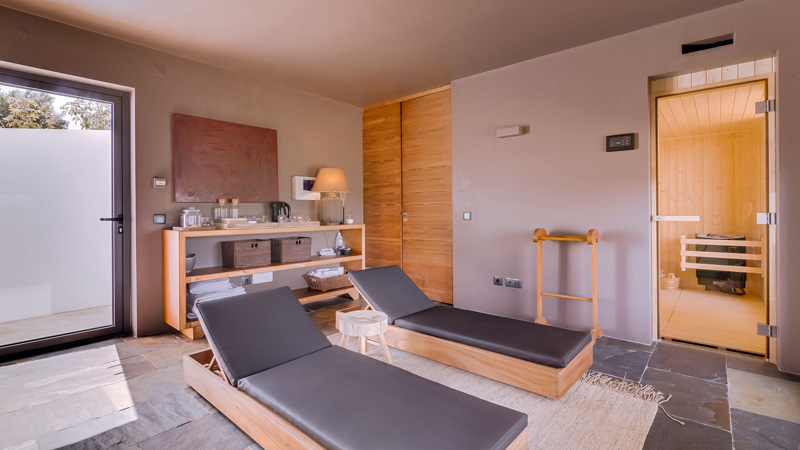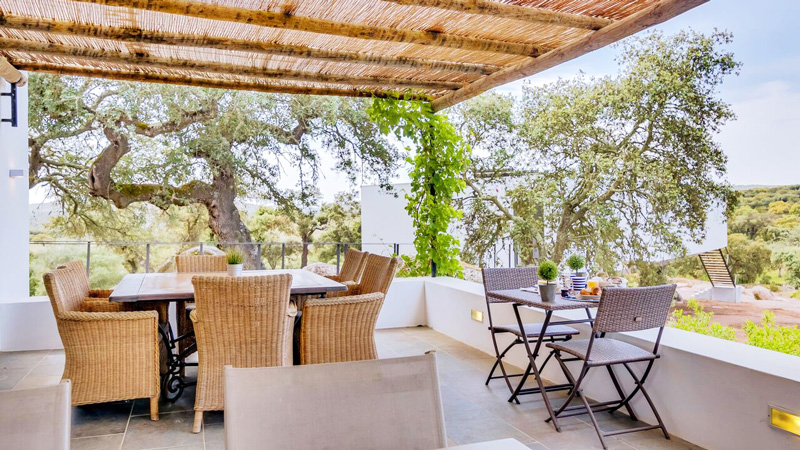 Are you a picky dressage rider? Do you have a strong interest in the aesthetic, and seek beauty and harmony? Then you have found your match in Diogo, owner and creator of this beautiful stud farm and luxurious boutique hotel. He is an architect and has a hectic work schedule all over the world. His beautiful farm is just over an hour from Lisbon, so you can also make it here for a long weekend.
At his stunning country estate, Diogo has found his piece of paradise, where he enjoys and relaxes with his family and his beautiful Lusitanos. For twenty years he has bred Lusitanos with the goal to be able to compete with German and Dutch dressage horses. And now, one of his horses has been matched with a rider for the Olympics in Brazil in 2016.
The atmosphere is warm and welcoming and the horses dearly loved and individually matched to you. To ride a horse that is well ridden from the beginning is a dream. You can then focus on your seat and giving the correct assistance.
Your coaches speaks fluent English, are excellent instructors and calm. They will make you feel safe which, in turn, allows the development of your riding skills. You can also ride in the beautiful surroundings where you can ride for hours without seeing a single car. Diogo's wish is that you also get to enjoy the best that he knows - beautiful horses, magnificent surroundings and tasteful design and furnishings.
You will not want to go home ...
Accommodation and Food
Diogo has built an exclusive small hotel where he has spared nothing and every detail is carefully thought out. It consists of seven exclusive deluxe rooms of 25 m2 (269 sq. ft) and two standard rooms of 20 m2 (215 sq. ft) .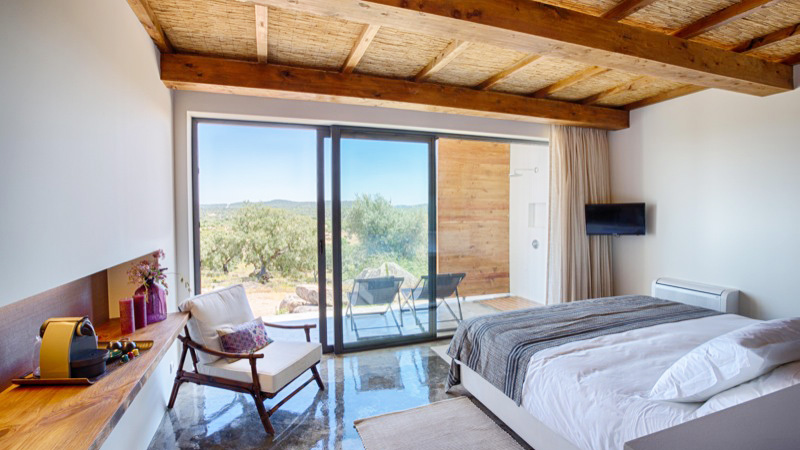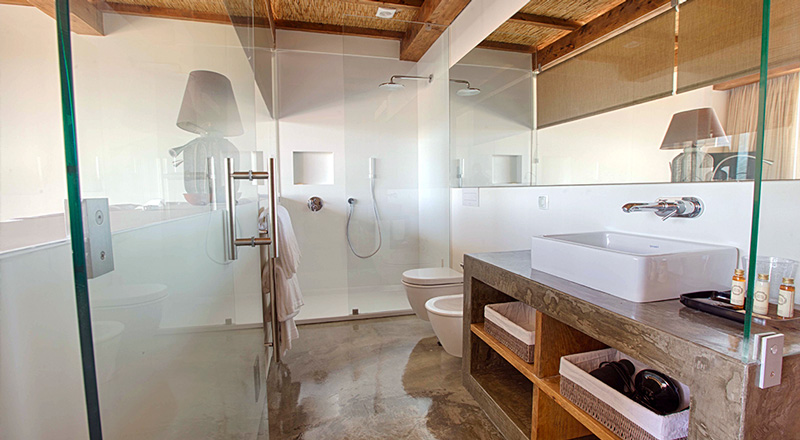 Stepping into the deluxe room is like stepping into the latest edition of a design magazine. The materials are concrete, wood and glass and straight lines with plenty of natural light.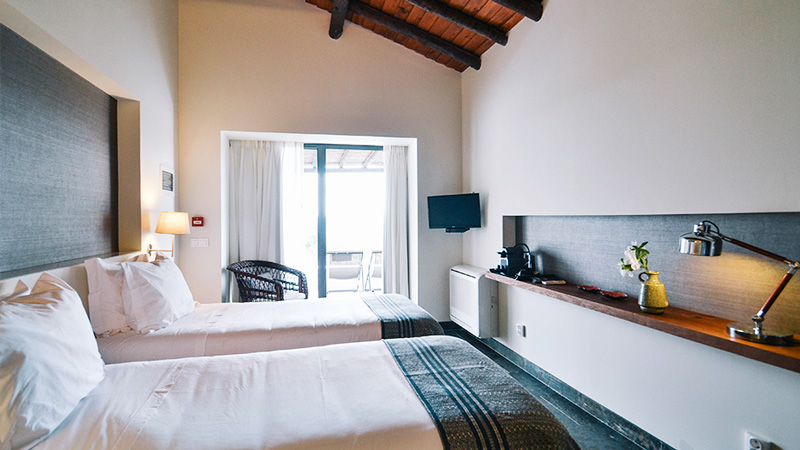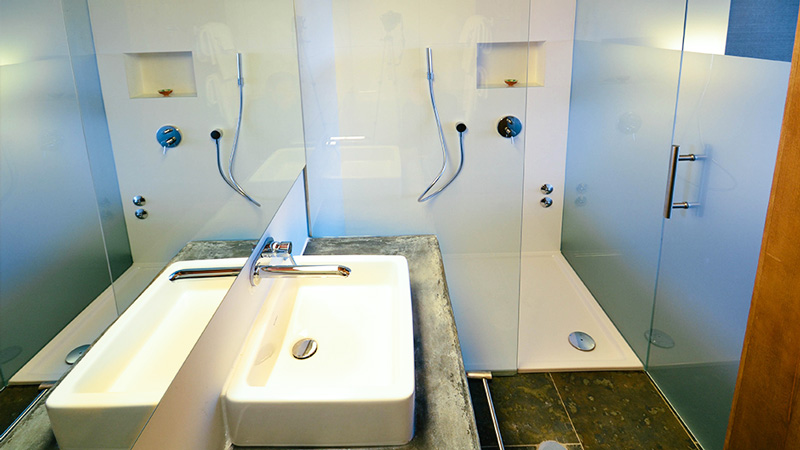 The Standard rooms offer a modern and minimalistic atmosphere, similar to that of delux rooms but in a smaller area though.

Single: It is possible to book one of the above room as a single room (price for single supplement is available under Dates & Prices). If there is no one to share a room with, a single supplement will be added.
Safe deposit box: No
A/C: Yes
Hair Dryer: Yes
Towels and sheets: Yes
Fridge: No
The food is also of high quality and cooked with finesse. The breakfast buffet has everything you need to get the energy required for your lessons. Lunch is often a substantial salad and for dinner you will be offered a tasty buffet. Of course, all meals are served with a good local wine.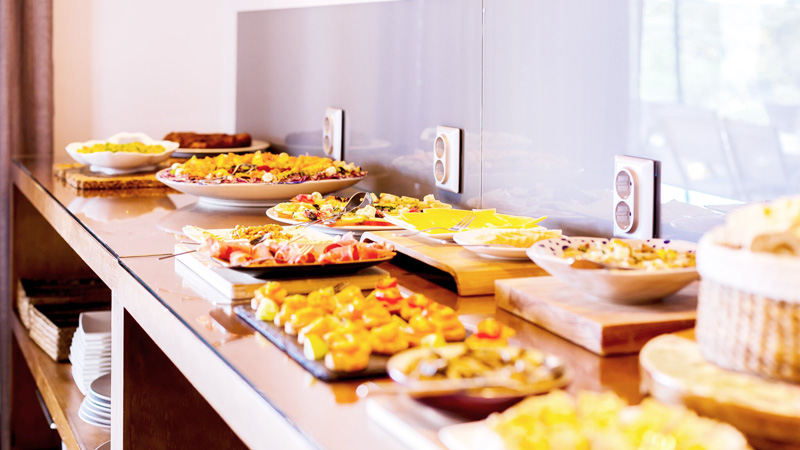 Program
You can choose from the following programs:
Week Program
Dressage basic: Includes one dressage lesson a day. A total of 5 lessons over a week.
Dressage intensive: Includes two lessons per day. A total of 9 lessons, 1 countryside ride over a week.
Dressage and Countryside rides : Comprising a total of 5 lessons and 5 countryside rides of about 1½ hours each over a week.
Weekend Program
Dressage basic: Consists of a dressage lesson a day. A total of 3 lessons over a weekend.
Dressage intensive: Two lessons per day. A total of 5 lessons over a weekend.
Dressage and Countryside rides : Comprising a total of 3 lessons and 2 countryside rides over a weekend.
Portugal, Alentejo - Dressage and Yoga with Pia Wallberg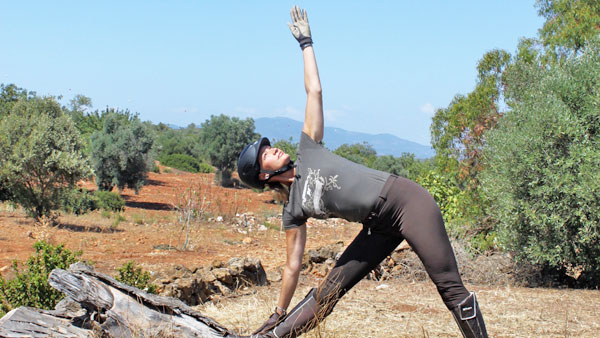 Date 2020: March 29 mars - April 4, October 4-11 and October 11-17
Pia Wallberg (E-RYT 500) has worked with exercise and health for most of her life and has worked as a yoga teacher for two decades where she has a broad and deep education from meditation, medical, therapeutic, and more physical yoga. Pia is a dedicated rider and a pioneer in equestrian yoga since she created SattvaRyttarYoga already in 2008. On Pia's popular trips you will learn from her solid experience about how you as a rider can get a better seat and how in the next step you lift your riding to new heights.
Pia is also a conversation therapist and now mainly coaches Swedish and foreign riders in the absolute world elite through her innovative Equitum CoachingSystem where SattvaRyttar Yoga is an important part.
Yoga helps you become a better rider
We all want to become better riders, within the dressage it is very important with good posture and in all disciplines a stable body, balance, body control and compliance are of utmost importance. Versatility in the horse is something we struggle every day, but we easily forget ourselves. The yoga has the ability to make visible, challenge and strengthen our weak sides, therefore it is a perfect complement to the riding, says Pia.
The yoga also helps at competitions as many feel that the horse gets tense in the competition arena. Through the breath we can learn to relax, which in the next step propagates on to the horse. In addition, breathing and relaxation are important for our recovery, which may be needed during an intensive holiday week with more riding classes than the body may be used to.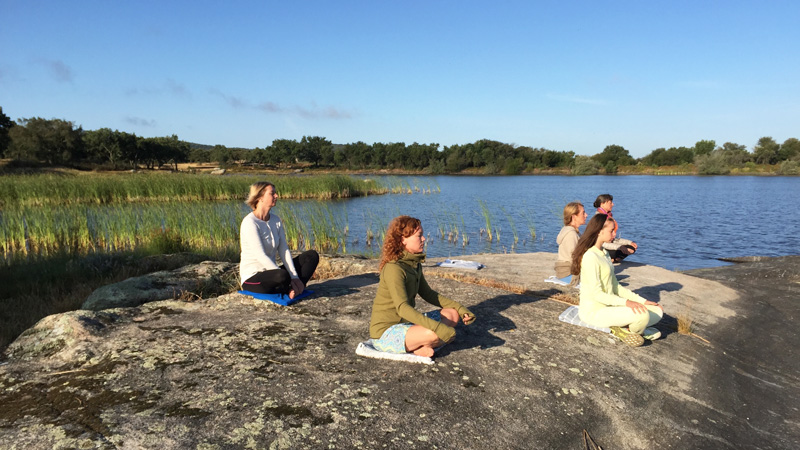 Yoga gives Pia balance
Yoga helps me find the balance in everything I do both privately, at work and in the stable, says Pia, who rides several times a week.
Seat assistance - practical and theoretical
On Pia's popular weeks, you get invaluable help with your seat. Together with the riding instructors, whom she has worked with since 2015, she helps you to take your riding to a new level. You will receive individual help with how to improve your seat while sitting on the horseback, as well as help with what exercises you can do to deal with your possible tensions and oblique body. Pia also trains Joao Torrao who works at the riding center and competes at the highest international level.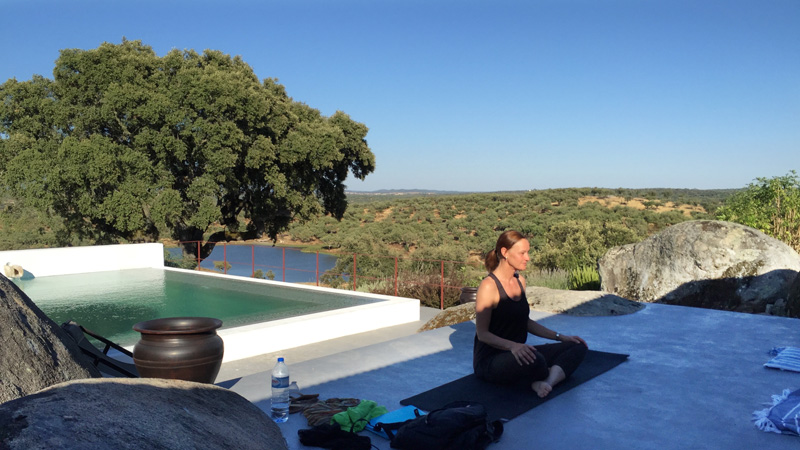 Dressage and yoga with Pia Wallberg
Optional riding program and a yoga lesson per day for 5 days. In the morning, before breakfast, there is free meditation = without leader. However, you get a little different techniques to work with independently. In the evening before dinner, SattvaEquestrianYoga 1.5 hours. Different themes every day with the aim of improving the rider's characteristics.
Minimum 7 pers. maximum of about 12-15. If there are fewer than seven booked, we will just book the accommodation and riding programs (not yoga).
For bookings, click on the Alentejo week program below.
Horses
You will ride on dressage horses of the highest quality. Every year, more foals are born, so there are horses of all ages and training levels.
Weight limit: 90 kg.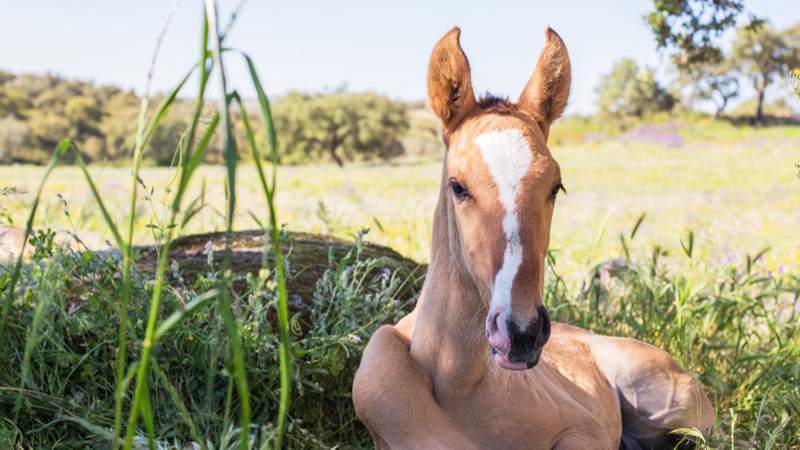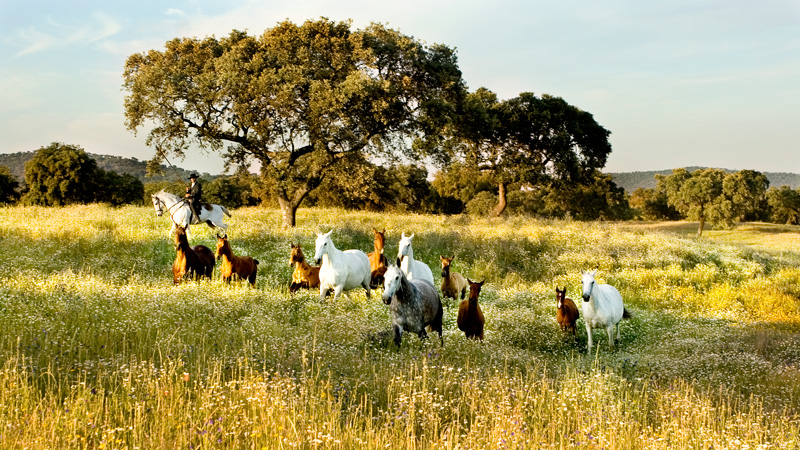 Climate



Covid-19
Holds the Clean & Safe certificate (the Portuguese health authority has issued a number of criteria that must be met in order to obtain this certification).
This includes:
- All staff are trained on hygiene
- Procedures for cleaning and disinfecting the pool and public areas.
- Table service only- Distance between deck chairs, dining table
- Mouthguard when you are indoors
- Hand alcohol
In addition, there is plenty of space and easy to keep distance
A riding holiday means that you are mainly outdoors.
Only small groups are accepted.
It is possible to book single rooms.
Travel Information
Ability description: Dressage level 2-5 >>
Included in the price:
Week programs: 6 nights, 5 days riding, full board incl. wine with meals.
Weekend program: 3 nights, 3 days riding, full board incl. wine with meals.
Not included: Flights, transfers, insurance, drinks and extras not mentioned.
Travel: Book flightt/rental car >>
Flight: To Lisbon airport.
Transfer: Book in advance with HorseXplore and pay on spot.
From Lisbon airport to riding center about 130 km.
Price: 220 EUR /return /car, 1-4 persons. 440 EUR /return /car for 5-8 persons.
Arrival-/departure day: The rooms are ready for check in at 4pm and must be left at 12am on departure day. The reception closes at 6pm, late arrivals must come with above transfer service.

Week program: Arrival Sunday afternoon/evening, departure the follwing Saturday after breakfast.
Weekend: Arrival Thursday at 2pm the latest for your first lesson, departure on Sunday after breakfast. If you arrive Thursday evening you will get your last lesson on Sunday morning instead.

Rental car: If you want to explore the surroundings on your own, we recommend a rental car. It is approx. 130 km from Lisbon airport to the equestrian center. Plan your arrival to the equestrian center before 6.00PM. Late arrivals (after 3.30PM to Lisboa airport) must book the above transfer service.
Optional arrival/departure: You can choose another arrival and departure day, just mail us on info@horsexplore.com
Season 2020: Highseason: 31/3-13/7, 1/9-2/11, 22-31/12. Medium season: 3-30/3, 14/7-31/8, 3-30/11. Low season: 1/1-2/3, 1-21/12
Currency: Euro
Credit card: Accepted at riding center.
Tipping: Not necessary but appreciated.
Wifi: Yes
Electricity jack: EU standard

Age limit: No
Closest village: 2 minutes with car there is a small village with restaurants and a supermarket. 15 km away is Arraiolos which is bigger.
Beach: 1 hour away with car is Praia da Comporta, which is known for being very nice.
Pool: Yes
Misc.:
Riding equipment to borrow: Helmet, short chaps. Other equipment can be bought in the shop.
Saddle bag available: No
Special diet: Inform when booking.
Feedback from our travellers