Brazil - Coffee Trail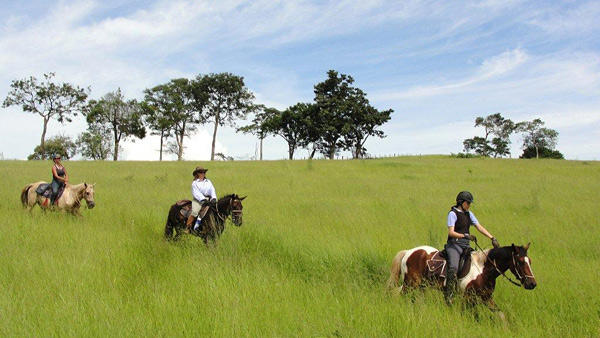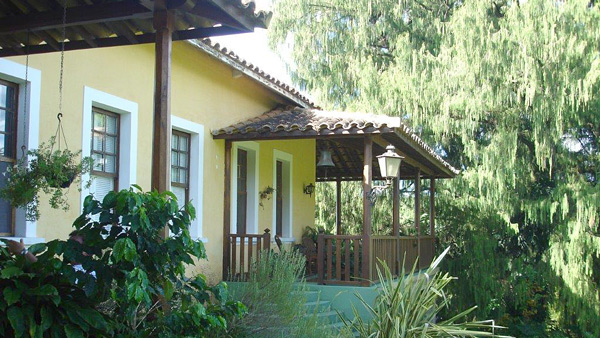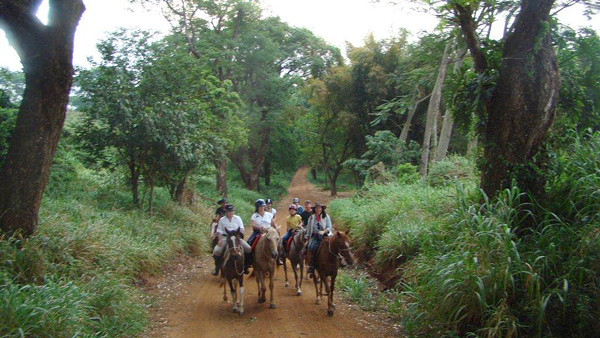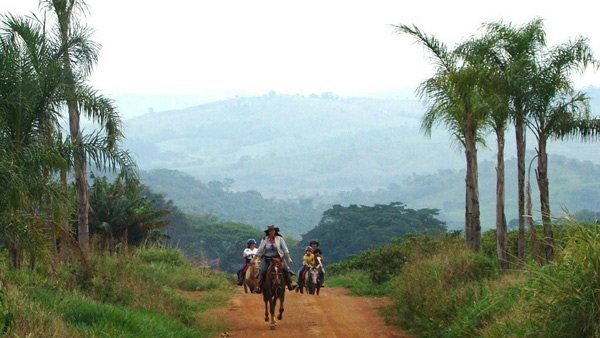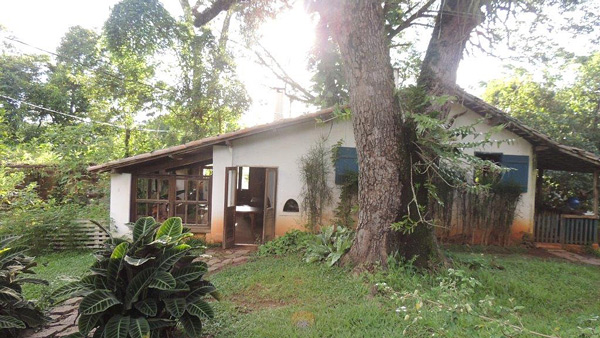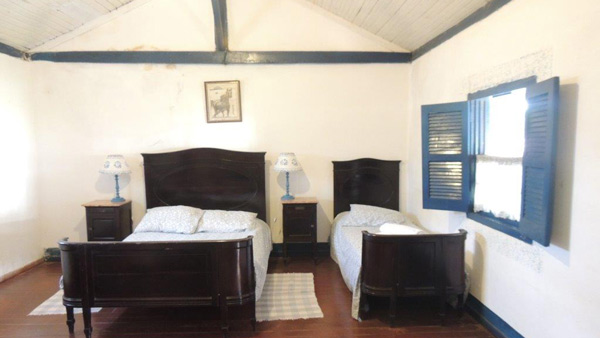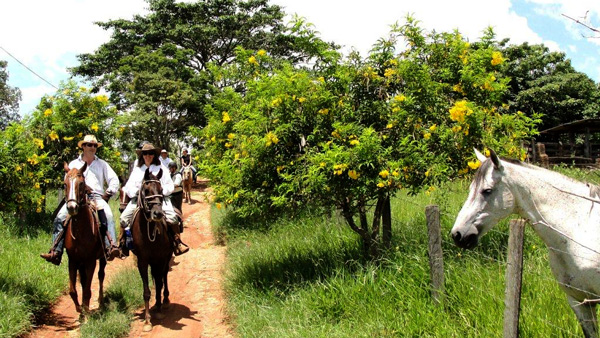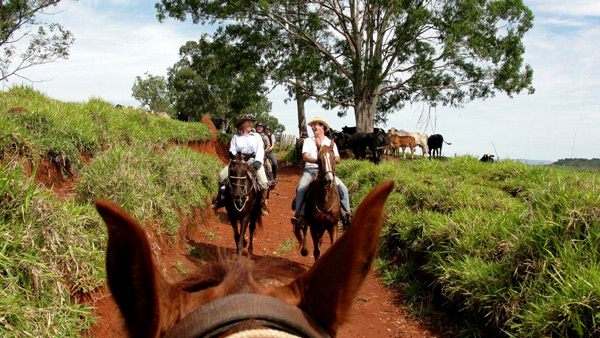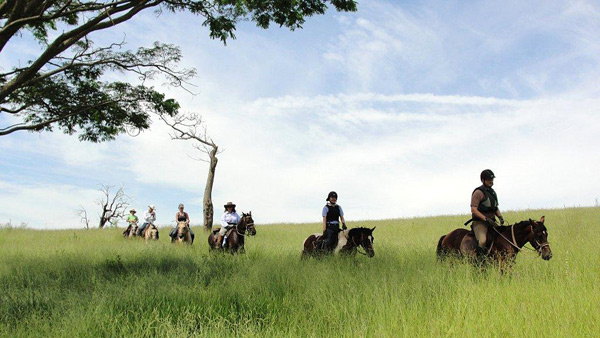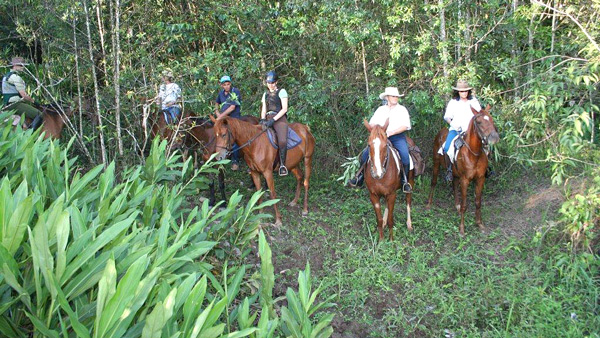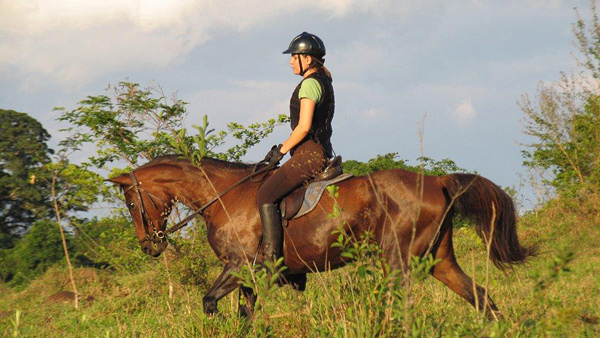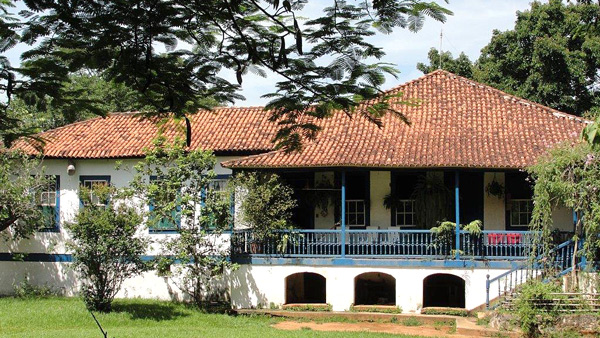 This trip will take you through old coffee plantations in the highlands of the state of São Paulo. Since the mid-19th century and continuing until the present, some of the finest coffee produced in Brazil has come from this region. The perfect combination of altitude (800-1300 mts.) and climate (dry winters and rainy summers) and fertile, well drained soil make this ideal coffee-growing territory.
The first settlers in the region came from the Azores in the late 18th/early 19th century looking for land to raise livestock, cattle, horses, mules and pigs, to feed and transport the gold miners in Minas Gerais. Most of the farms you will be visiting still belong to the descendants of these original settlers, providing an authentic experience of a distinctive way of life.
With the simultaneous arrival of coffee plants, railroads, and European (mostly Italian) immigration, the farms became more prosperous, the houses more elaborate. Coffee plants like higher altitudes, and you ride most of the time up the hills, with beautiful landscapes. All the farms visited have the owners present, and they are proud to show guests around and share their family history, that is linked with the development of the countryside.
The Program
1st day - Arrival at Sao Paulo Airport and transfer to Fazenda Nova (New Farm) in Mococa, so called because the Old one burned down in 1830. One of the oldest plantation homes in the region, where horses have been bred for seven generations of the same family. Participants will become familiar with their horse, riding equipment. Typical Paulista dinner (including a tasting of Mogiana coffees-among the best gourmet coffees in Brazil) and overnight at the Fazenda.
2nd day - Fazenda Nova is older than the city nearby. The owners breed and train their own horses and will guide you on this journey. Simple old fashioned accommodations, plenty of homemade goodies, good conversation make you feel at home. Horses will be chosen according to the information provided by the agency, and any necessary change will be made on this day.
After breakfast set of on a day ride in Fazenda Nova. And will have the first contact with the Atlantic Rain Forest in the 120-acre forest preserve of the Fazenda.
3rd day - You leave Fazenda Nova after breakfast towards Fazenda Figueira, your lunch destination. On the way, eucalyptus forests, corn fields, beetroots plantations, dairy farms, while you go uphill. Fazenda Figueira is a heritage of a bigger farm, and nowadays plants coffee and breeds Mangalarga Paulista, a brazilian saddle horse. You have lunch on the milking parlour, close to where your horses are also feeding, and after a small break, cross large coffee and orange plantations heading for Fazenda Serra de Santa Monica, an old house recently restored where you spend the night.
4th day– You have breakfast and ride north towards Minas Gerais, crossing sugar cane farms and small family ranches until you reach river Canoas, which is in a protected area. You cross the river and visit the first electric plant on the area. You are now in Minas Gerais, a state known for its hilly landscape. Up you go, to enjoy a fine view of the area. You go down and have lunch at the foothill of the Pedra Branca, close to walls long ago made by slaves. You go back to Santa Monica the same way, for a dive in the pool and a home made pizza.
5th day - After breakfast you go back on the road towards Fazenda Bocaina, crossing old ranchs with coffee plantations and beef cattle. Bocaina has a lot of the original forest of the area, and nowadays is dedicated to breeding fowl, lambs and milking cows. You pass Fazenda Lage and Acude, two ancient fazendas on restoration, where native trees are being planted to re-forest the area. On Fazenda Lage the old house will became a Coffee Museum. Landscape here is specially beautiful, as you go up the hills on the coffee land towards Fazenda Santo Antonio da Água Limpa where you spend the night.
6th day - Fazenda Santo Antonio, has a beautiful house and swimming pool, and owners that plant coffee in an more than organic way: a natural way, that is grandly explained by the owner. You leave Santo Antonio towards Fazenda Fortaleza, crossing Fazenda Sao Bento, who has an ecumenical church open to everybody, shady roads surrounded by old forests and the village of Igarai. Fazenda Fortaleza, where you have lunch, provides several activities. The owners are very active in leaving an organic way, and will be proud to show the organic vegetable garden, a trail in the woods that take you to an millenar jequitiba tree, bird watching is a new to feature. Afterwords you return to Santo Antonio to sleep.
7th day – After breakfast, a short ride inside Fazenda Santo Antonio crossing native forests and again with a beautiful view. Before lunch you can help to load the horses on a truck and riders go back by car to Fazenda Nova for lunch and transfer to São Paulo
Note - The itinerary can be changed due to weather conditions and availability on the ranches.
Climate



Travel Information
Ability description: Trail Ride, level 2-3
Included in the price: 6 nights, 5 days riding, full board (exkl. beverages).
Not included: Flights, transfers, drinks, personal insurance and any extras not mentioned..
Travel: Fly to Sao Paolo Guarulhos airport. You will be met in the arrivals (transfer time according to the last arriving guest) and then you will be transfered to your first fazenda (approx. 3 hour drive).
Price: 300 US$ per car (2-3 persons) return transfer.
Accomodation: Accommodation on the trail ranges from comfortable rooms in the main plantation houses to more basic guestrooms at Fazenda Nova. Most of the rooms in the different accomodations has its own bathroom.
Riding: Trail Ride with change of accomodation. Approx. 5-6 hours riding/day.
Group size: Minimum 2, Max. 8
Misc: The different accomodations do not accept credit cards.