Now you have the chance to explore the unspoiled Rhodope Mountains, one of Europe's last wildernesses. Deciduous forests still climb the steep mountainsides, which gives rise to the local name 'the green mountains'. The forests contain wolves and bears and more than 300 different bird species have been sighted.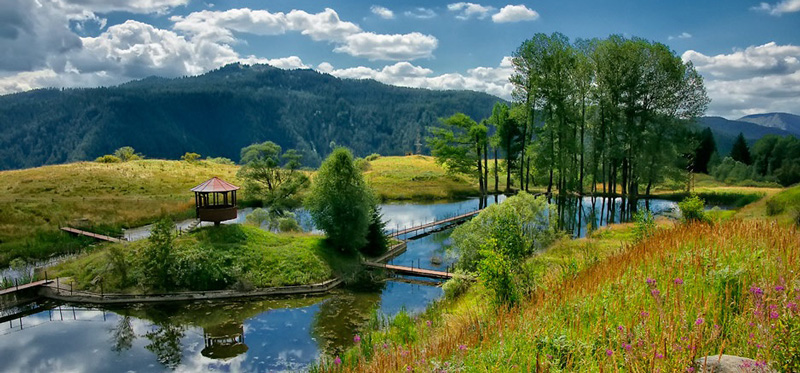 Your host, Bogdan, is a vet and passionately interested in his horses (of course) and the unspoiled nature and culture of the area. His riding center is perfectly situated in beautiful natural surroundings with a wide range of cultural and historical attractions within riding distance.
The highpoints include 'Chudnite Mostova' (beautiful cliff formations), the Shiroki Livadi nature reserve, the Lilkovsko Plateau, the Tamrazh Reserve and the charming villages of Gela and Shiroka Laka. The Rhodope Mountains provide fantastic views and mile after mile of beautiful bridle paths that have been used since the beginning of time. With its unspoiled nature and magical villages, the Rhodope Mountains have managed to keep the Bulgarian spirit alive for centuries.
The focus is on nature experinces but when the terrain allows you are trotting and cantering.This trip would suit those of you that like the wilderness, riding forward-going, responsive and brave horses and are interested in food and culture.