France - Lot Valley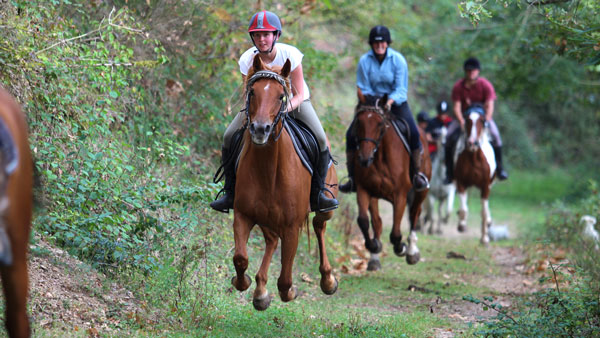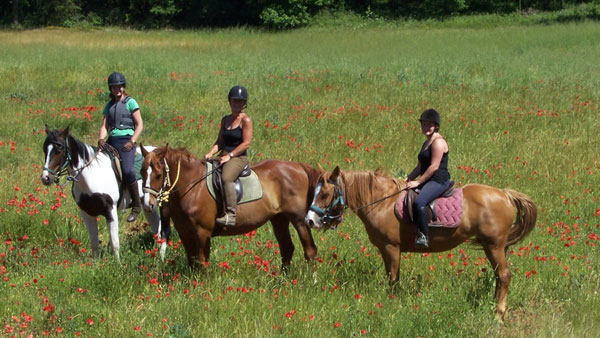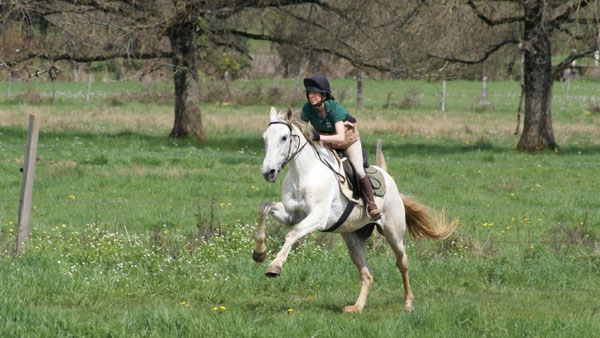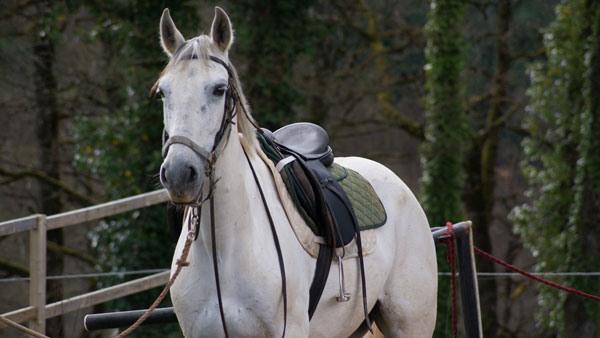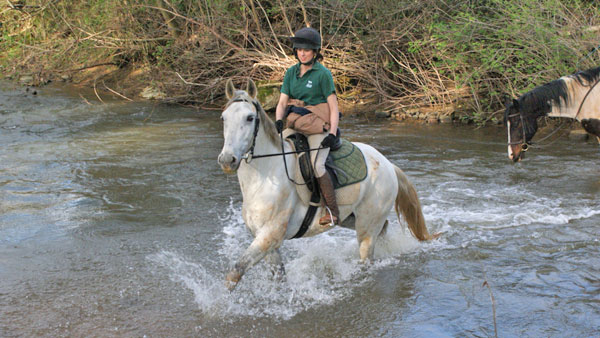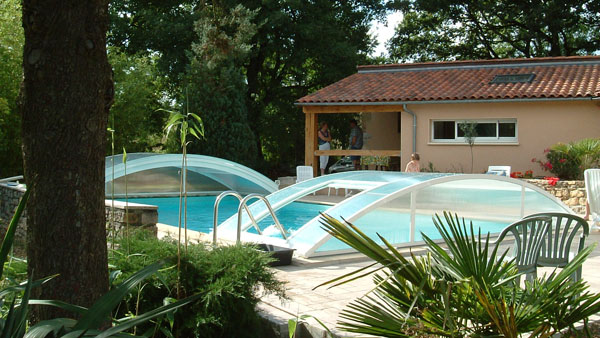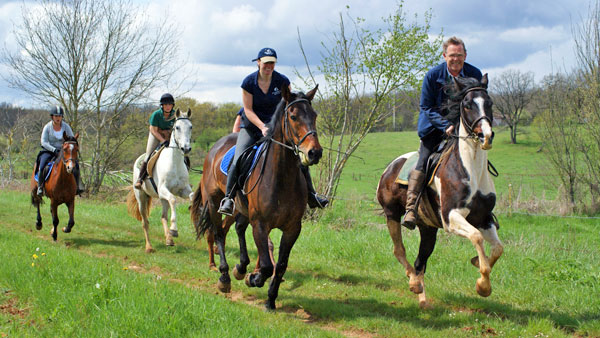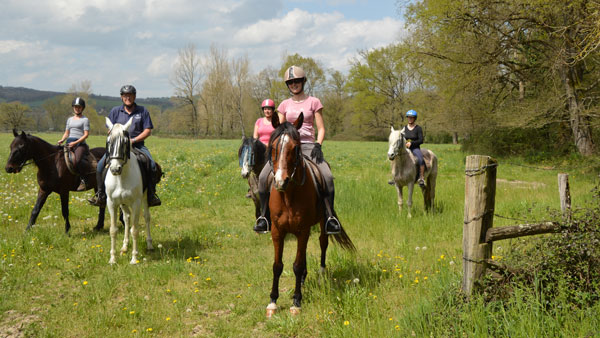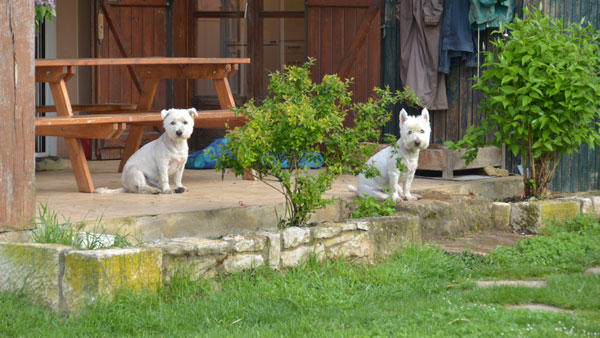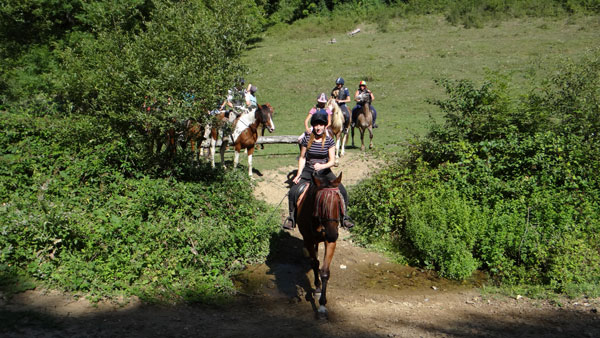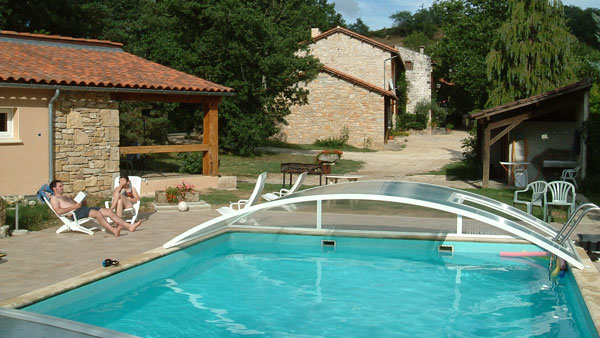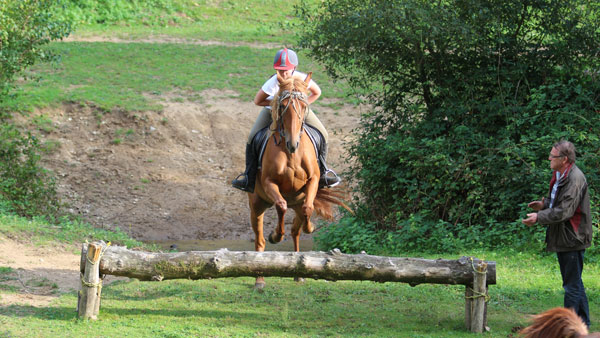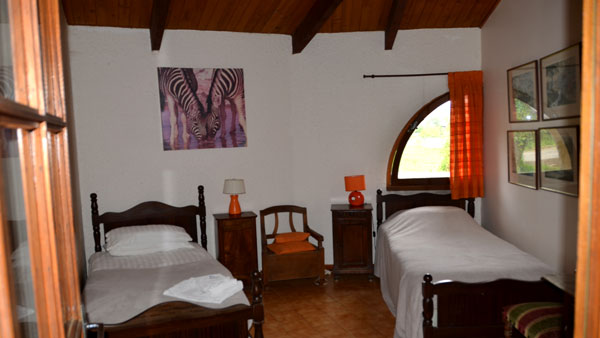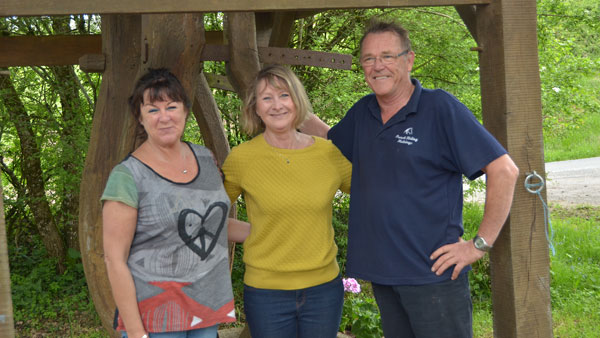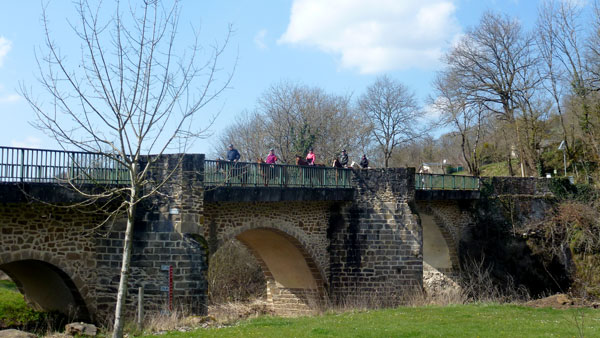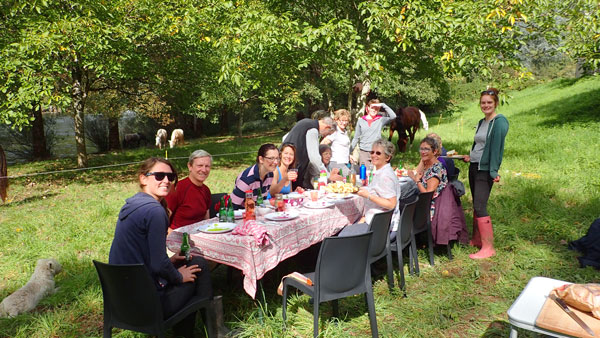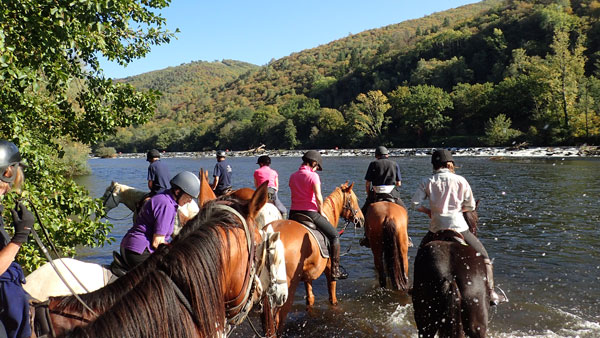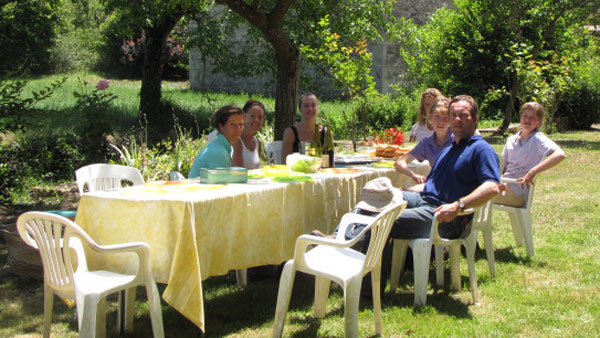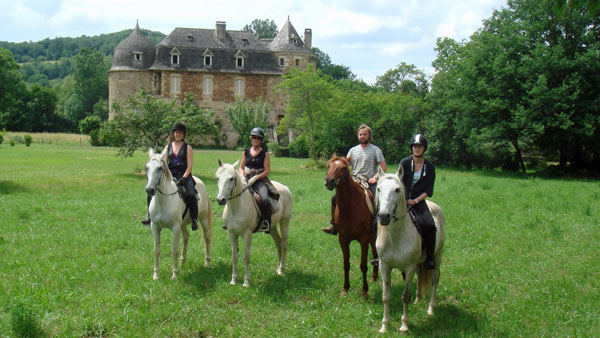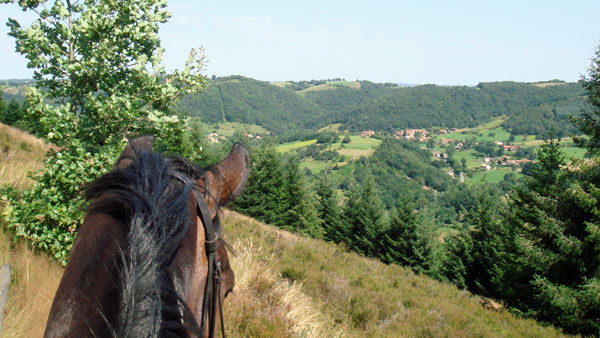 This is a small English run business based in a small village in the Aveyron near to the Lot Valley. They offer you the opportunity to horse ride through the beautiful Aveyronese countryside enjoying enchanting villages, unspoilt woodland, follow the river valleys and gorges and canter across the rolling plains and fields.
They have a range of beautiful horses to suit your individual requirements. The setting could not be more perfect for a get away from it all holiday whilst still combining the fun and excitement of the riding.
The holiday is comfortable and cozy as your hosts, Derek and Amanda give everything a personal touch. Their main focus is on planning a tailored holiday for you, to create the holiday of your dreams! All food and beverages are included and all the guests are looked after well.

Accommodation and Food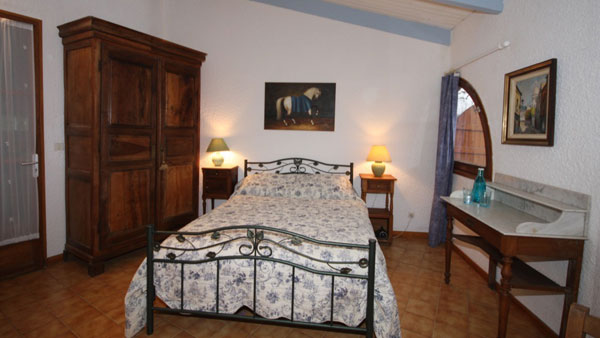 This destination offers a relaxed and friendly environment where guests and hosts socialize. You live in a cozy guesthouse with three double bedrooms with en suite bathrooms and a family room en suite for up to 4 persons. It is simple but fresh and bright. In each room there is hairdryer, towel, sheets, shampoo, soap and toothpaste. There is also a living room and kitchen. Close by is a swimming pool (open March - Oktober, unheatet) surrounded by a nice terrace with sun lounges and patio furniture.
There is wireless Internet and laundry facilities.
Safe deposit box: No
A/C: No
Hair Dryer: Yes
Towels and sheets: Yes
Fridge: Not in rooms.
Shampoo, soap, toothpaste: Yes
All food and beverages are included and the food is of course an important part of the French lifestyle. All tastes and needs are catered for, including vegetarian and vegan diets, to a good standard. Please inform us when booking if you require special diets.
Lunch is often served on the terrace or if you are out riding you will be offered a delicious picnic with local produce and wine. The lunch comes by car, so you can eat comfortably seated at a set table. When you come back from today's ride you can get a beer or wine in the fridge and just relax before the dinner, a lavish four-course dinner with wine, a perfect end to a lovely day.
For non-riders or if you want a break from the saddle there are activities to choose from, such as mountain biking, fishing, golf, hiking or visiting the beautiful surrounding villages.
Your hosts also own some very cute dogs!
Horses
They provide holidays for horse riders of all levels, from beginner to advanced. They have 25 fabulous horses to choose from who are the real stars of the show. They are a mix of Anglo-Arabs, Appaloosa, Spanish horses and various crosses about 150-165 cm (59-65 in). There is also a bunch of ponies. The horses have been chosen with great care to ensure that both novices and experienced riders can find their perfect equine partner. Derek has over 15 years of experience leading rides and a special quality of matching riders to their perfect horse.
The horses have a very good life here, as they are out in the fields all year round. Your host is a true horseman and there is nothing better than to ride a happy horse through this wonderful landscape!
They have helmets, chaps and raincoats but we recommend to bring your own.
They normally take 3 saddlebags with them on the rides but client are welcome to bring their own.
Christmas & New year

You can join us for as many days as you choose Festive fun and frolics and fabulous riding.

The holiday is customised depending on weather and guests but do come and enjoy. Bring plenty of layers though the weather here can be warm, but better to come prepared! Its your holiday so we can help you ride as much as you would like! If the ground is safe then it is possible to go down the TREC course, the cross country and the show jumping paddock. We have plenty of rides out from the gite of course. During the week some lovely riding and celebratory food and drinks back at the gite in front of the log fire.

Christmas Eve — Pre Christmas party with festive food, fizz, carols and games Christmas Day—Champagne Breakfast followed by a morning ride with Mulled Wine and Nibbles. A Traditional Christmas lunch in the afternoon with After Dinner games and a light supper. Boxing Day—Hair of the dog (Bucks fizz and a late relaxed cooked breakfast). One later morning ride with Mince pies and Cider Punch.
New Years Eve—Gourmet Dinner with Canapes and fine wines. Fireworks and champagne at midnight. Music and dancing. Themed fancy dress not compulsory! New Years Day—Hair of the Dog ( Bucks fizz and a late cooked breakfast) One later morning ride with a scavenger hunt on horseback.

Prices are 214 euros per night for all nights, except for 24th, 25th, 26th, 31st December, and 1st January, where it is 230 euros per night. A weeks stay from 22nd to 29th December is 1550 euros
Lot Valley - Stationary program
You ride every day, there are no days off, though of course you can choose to laze by the pool for an afternoon if you would like!
There are many varied trails for riding. A typical day would be to ride for 2-3 hours both morning and afternoon, returning to the gite for a tasty lunch. We have day rides where we sit down to a "formal" picnic, by a Moulin or a village green, and some of the more adventurous day rides we pack up saddlebags with sandwiches, and treats, and sit by a river, or a forest picnic table. A favourite is also to ride past beautiful chateaux to a local restaurant, where they don't mind muddy riding boots! All the rides involve some lovely canters, and we have a few fun fast gallop fields.
For the jumpers, we have a cross country course, cleverly designed for advanced riders one way, and the less experienced going the other way. There is also a show jumping paddock.

We also have a TREC course down in the valley. There are a series of obstacles designed to test the obedience, confidence, courage and balance of the horse and rider! Try the immobility circle, the S bend, opening and shutting the gate, to name but a few.

You ride every day and up to 5 hours per day.
There are lots of choices, and your hosts will tailor it for you to get exactly the riding holiday you want. Guests can arrive on any day, and stay as many days as they wish, so if you have other preferences than staying for a week, please contact us.
Climate



Travel Information
Abilidy description: Level, trail ride 2-3 >>
Included in the price: 7 nights, 6 days riding, full board incl. wine/beer, coffee/tea.
Not included: Flights, transfers, insurance.
Travel: Book flight/rental car >>
Flight: To Toulouse or Paris.
Train: From Paris to Capdenac. Se train time table at SNCF>>
Transfer: Book in advance with HorseXplore and pay on spot.
From Toulouse airport, transfer time 2 hours.
Price: 180 EUR/car/return for 1-4 persons.
Time: Arrival no later than 8.00 pm. Departure day earliest 7.00 am.
Season: February - December
Arrival day: Optional. If you would prefer to arrive on another day, simply email info@horsexplore.com
Currency: Euro
Credit card: No accepted by riding center.
Tipping: By choice but appreciated, normally from 10 EUR/week.
Wifi: Yes, free wifi.
Electricity jack: Standard EU 2-plug.
Group size: 1-10 riders.
Age limit: No
Child discount:
Closest village: 10 minutes of walk to small village, city is 10 minutes by car. If you rent a car you can go sightseeing to Pyrusse Le Roc, Rocamador, the caves at Padirac and more interesting places.
Beach: No
Pool: Yes, open between March-October (unheated).
Misc.:
Riding equipment to borrow: Helmets, chaps and raincoats.
Saddle bag available: Yes
Special diet: Possible, inform when booking.