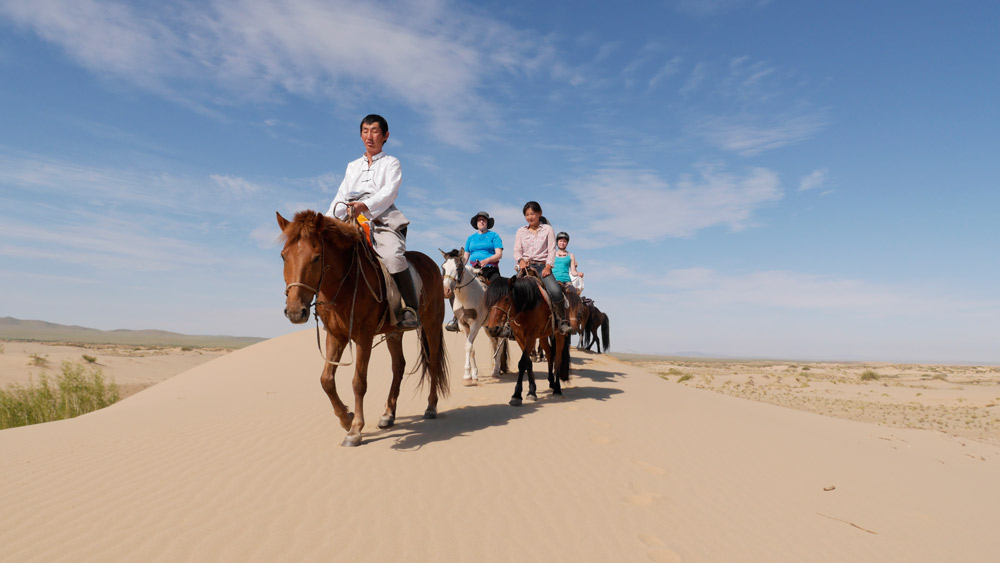 With some of the country's best horse trainers you will explore the Gobi steppe, the largest unexploited steppe in the world. It is fascinating to ride across this almost infinitely large, desolate and treeless steppe. You are followed by camel-drawn carts. Nomads who breed horses come with your on the ride. You will also pass several nomadic families and it is incredibly interesting to see how these people live with their families and their livestock. Besides steppe, you will ride over a 20 km long sand dune, where wolves often hide. In the background, you see the fascinating rock formations that extend several hundred meters into the sky. This ride will be a memory for life.
A transfer guide will meet you at the airport or at your hotel if you arrive at an earlier date.
Accommodation is mostly in tents with sleeping mats, but also comfortable yurts (Mongolian tents with beds). For two nights you will stay in a double rooms with shower / toliet.
Click here for more information>>