Group- and VIP-travels 2019
Happiness is to do something you love together with like-minded people. That's why we at HorseXplore think it would be so fun if you come along on one of our group trips.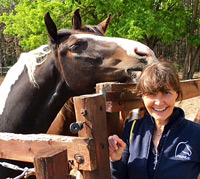 In this destination it is easy to find pictoresque spots to take photos of. Also, icelandic horses with their thick mane and vivid figure are wonderful horses to film. However, it is not always easy to capture all the beauty by a camera. In this trip you will join Heli Hirvelä who is a professional photographer and a teacher of icelandic horse ....
Read more »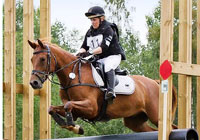 Anna is a professional trainer in eventing and competes herself. She will have eventing courses at our equestrian center in Galway. "Eventing is my passion. To also have access to lots of fine horses and a hundred terrain obstacles.... life couldn't be better. " Take the opportunity to spend a rewarding and fun weekend with her. Anna ....
Read more »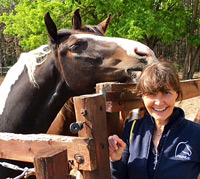 This horse drive is one of the toughest and yet most rewarding adventures you will ever have on horseback. With the help of your horse and other guests, together you will herd around 40 horses for nearly 20 miles each day. This drive is for those looking for a real authentic, fast paced, American horse drive. Group leader: Riitta Kosonen, horseXplores ....
Read more »