United States, Tennessee - Jumping and Flatwork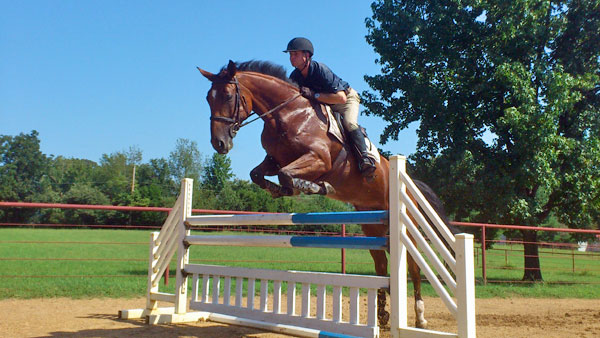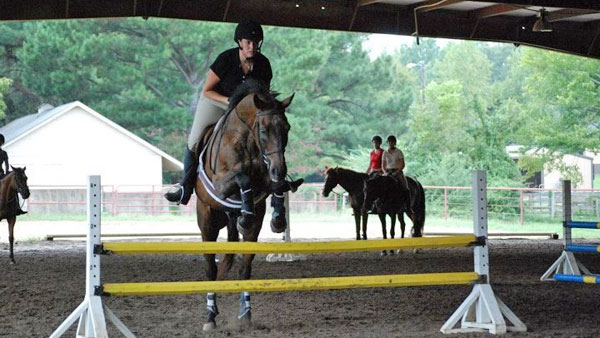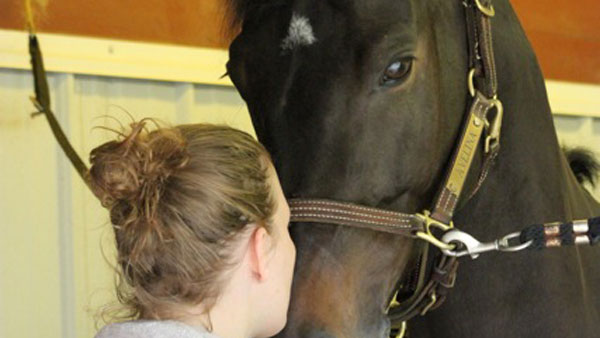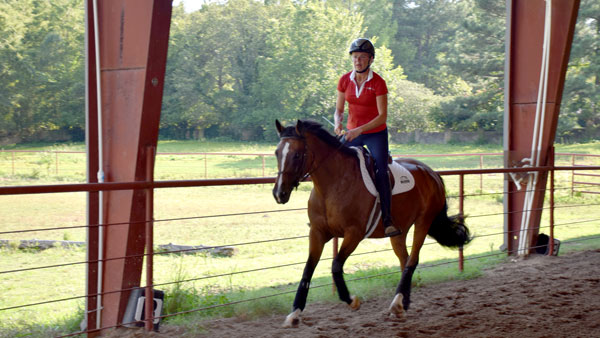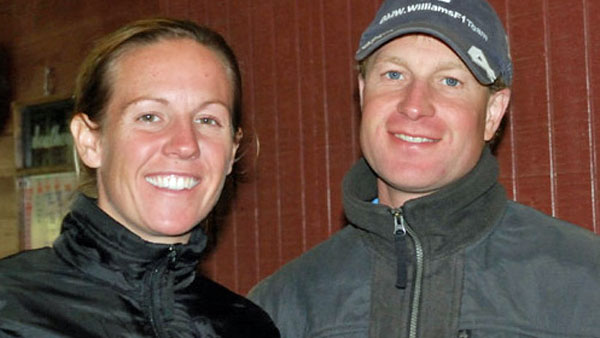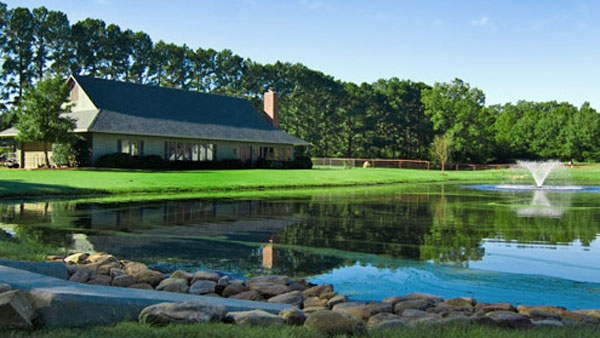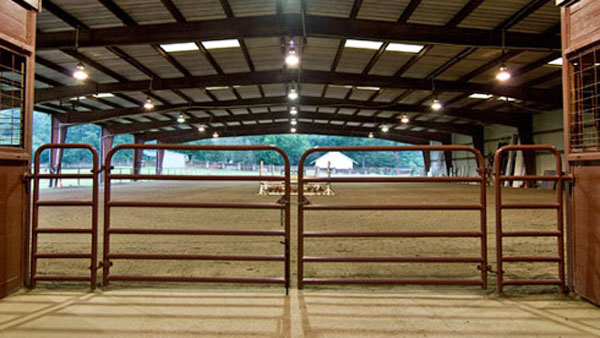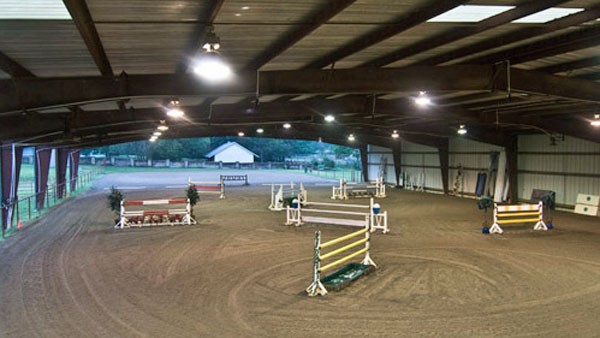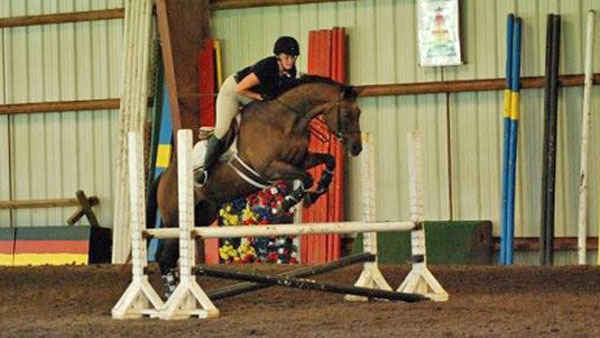 Many know Memphis as the home of rock & roll and the blues and Elvis Presley's favorite town. But there is also the chance for excellent jumping and flat work and to experience real Southern hospitality. Christian, originally from Sweden, and his wife McKrell welcome you to their beautiful equestrian center where every guest and horse is treated with respect and warmth. Both are jump trainers and course designers. McKrell has competed in Grand Prix events. The weather is warm, so you can come here all year round.
The center is run by Christian, originally from Sweden, and his wife McKrell. Both are German instructors in jumping. Christian has also trained in Flyinge and Stromsholm in Sweden where his pupils included Kyra Kyrklund and Sylve Söderstrand. Christian is also a certified course designer in both Sweden and Germany. McKrell is from Memphis and has several placings up to Grand Prix jumping and she is also a course designer. Christian regularly travels to Germany to run jumping clinics.
The equestrian center is located in the countryside just outside the town of Collierville, about 30 minutes from Memphis. It has large open spaces, a large covered riding arena, rolling fields that are perfect for fitness and strength training, and large flat paddock with small cross-country obstacles.
Within 5-10 minutes drive of the equestrian center, there are good restaurants and shops. If you want to go out for some sightseeing, within 30-40 minutes by car you can be in downtown Memphis, by the Mississippi River, at Beale Street, Sun Studio, Graceland, The National Civil Rights Museum, Gibson guitar factory and Memphis Zoo. Christian and McKrell will take you on a little sightseeing tour and they will drive you to restaurants in the evening. If you want to do a lot of sightseeing, it is best to rent a car, as it is not possible to get around by public transport.
Accommodation and Food
The equestrian center has a cozy guesthouse where you will stay. The guesthouse has two beds and a bathroom (the bathroom is used by the equestrian center clients during the days when it is the only bathroom in the stable). Single rooms subject to availability. Breakfast and lunch is eaten at the equestrian center, while dinner is eaten at one of the many restaurants located nearby.
Safe deposit box: No
A/C: Yes
Hair Dryer: No
Towels and sheets: Yes
Fridge: Yes
Horses
The equestrian center has 15-20 horses and about 8 of them are used for lessons. The others are horses in training or on agistment. There are half-bloods, thoroughbreds and quarter horses. The horses are about 8-20 years old and 153 cm 170 cm (60-67 in) at the withers. All the horses are used for both dressage and jumping lessons. The horses' level of training varies, some horses do Grand Prix movements but most of them are on intermediate - advanced level in dressage, and for jumping they are trained to 0.90- 130 cm (1/2 in - 51 in). If you want, you can get your horse saddled and prepared, but if you prefer, you can take care of your own horse.
Riding program
Ability description: Jumping Level 2-5 >>
You have two classes per day, which is about 1 hour if you are 1-2 riders and about 1.5 hours if it is 3-4 riders. If there are demonstrations and explanations required, the lessons are often slightly longer. There is a lot of flatwork mixed with jumping training. The horses are trained up to easy / medium difficulty level in dressage and 120 cm in jumping. You should jump at the level that feels best for you. In addition to practical training, you get demonstrations and theoretical instruction. Christian believes the whole concept around training and creating a durable horse is paramount. Here you will learn a lot and have a wonderful time.
Depending on the level of the riders, there will be between 1-4 riders per lesson. Lessons can be held in Swedish, German or English, as required.
Climate
The sun shines almost all the time! March to June offers the most pleasant temperatures. July-September, it is warmer and slightly higher humidity, due to the tropical climate. October and November are the equivalent of early summer in Northern Europe. From December-February it can be 20 C degrees (68 F) or as low as 0 C degree (32 F) and it can change quickly. It may snow once a year.



Travel Information
Ability description: Jumping level 2-5 >>
Included in the price: 7 nights, 12 lessons + 6 theory lessons, full board (incl. non alcoholic beverages), return transfer Memphis airport.
Not included: Flights, insurance, alcoholic beverages and extras not mentioned
Travel: Book flight/rental car >>
Fly to Memphis.
Transfers: Book in advance with HorseXplore.
Transfers from Memphis airport are included in the price. The airport is located about 30 kilometers (19 miles) from the equestrian center and it takes about 25 minutes to drive there.
Optional arrival/departure: You can choose another arrival and departure day, just mail us on info@horsexplore.com
Single room: Subject to availability.
Currency: USD
Credit card: Yes accepted by riding center.
Tipping: Not required but appreciated.
Wifi: Yes
Electricity jack: US standard
Age limit: None
Closest village: 5 km, Memphis is about 30 km away.
Beach: None
Pool: None
Misc.:
Riding equipment to borrow: None
Saddle bag available: No
Special diet: Inform when booking.