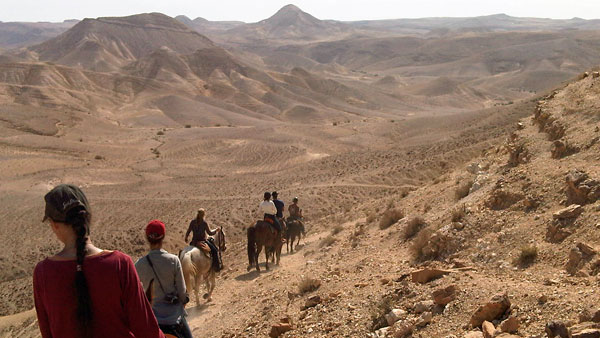 Join us on a ride where you get to see and explore the variety Israel has to offer and fascinating places such as Nassaret, Jerusalem, Galilee, the Jordan River and the Sea of Galilee. You can also explore the deserts and climb the mountain where the majestic fortress of Masada is located. The week ends with a soothing mud treatment at the Dead Sea and a dip in its healing waters. This trip will stay long in your memory!
This ride is packed with intense riding through the stunning landscapes of the Menashe Steppe, the Carmel Mountains and the Jezreel Valley. You will get the opportunity to explore archaeological sites and natural wonders that are a rare luxury to experience. You ride about 14-27 km (9-17 miles) per day for 6 days.
You change accommodation each night. Minimum 3 riders, maximum of 12 riders.