Spain, Mallorca - Á la carte program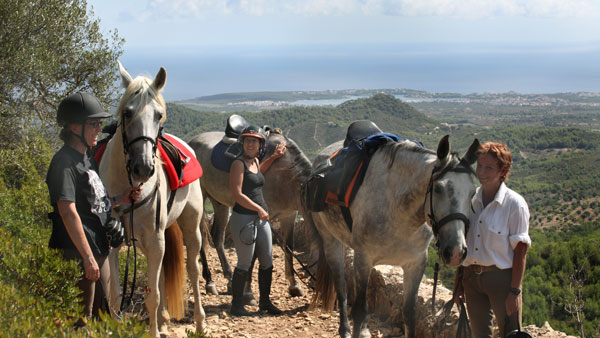 The Á la Carte program begins with a lesson and a ride out and is followed by two full-day rides. After a day off, you can choose what you want to do the last two days, practicing dressage or jumping or riding out.
Read more Travel Information here>>
Sunday: Arrival
Monday: 1 h lesson and 1 h hack
Tuesday: 2 h hack or 1½ h show jumping or 1 h dressage lesson (advise when you make a Book on request if you want hack or jumping or dressage lesson)
Wednesday: Full day ride to Santuari de Consolació
Thursday: Free day to visit Palma or the beach "Es Trenc"
Friday: Full day ride to Santuari de Sant Salvador
Saturday: 2 h hack or 1½ h show jumping or 1 h dressage lesson (advise when you make a Book on request if you want hack or jumping or dressage lesson)
Sunday: Breakfast and departure