Spain, Ronda – Dressage at Exclusive Equestrian Center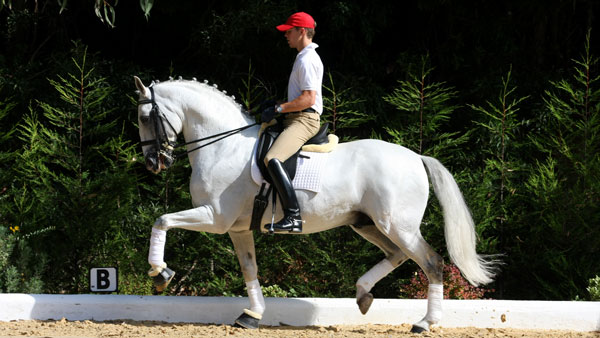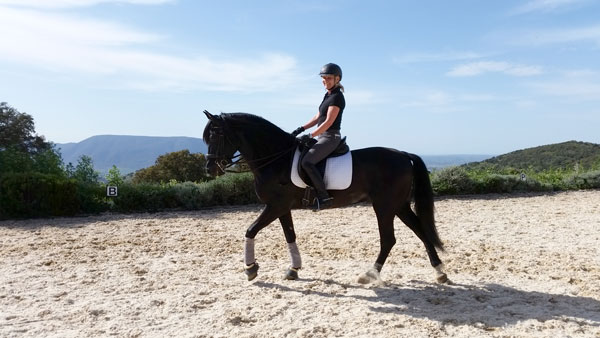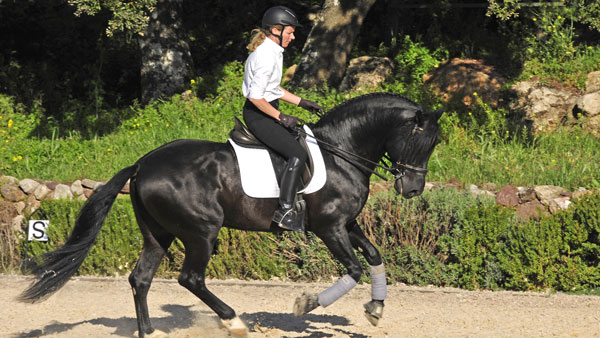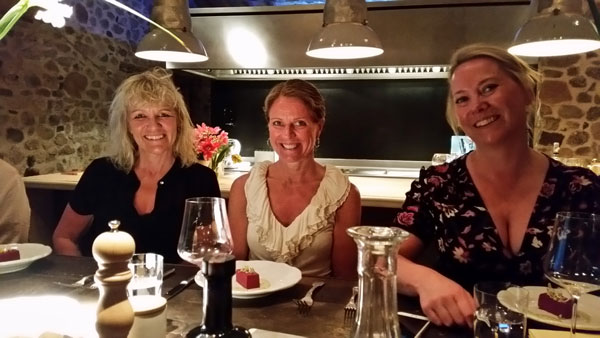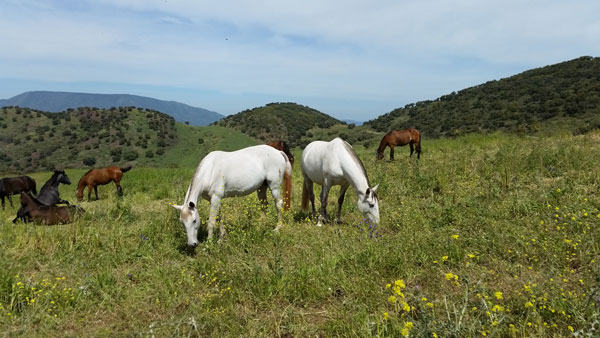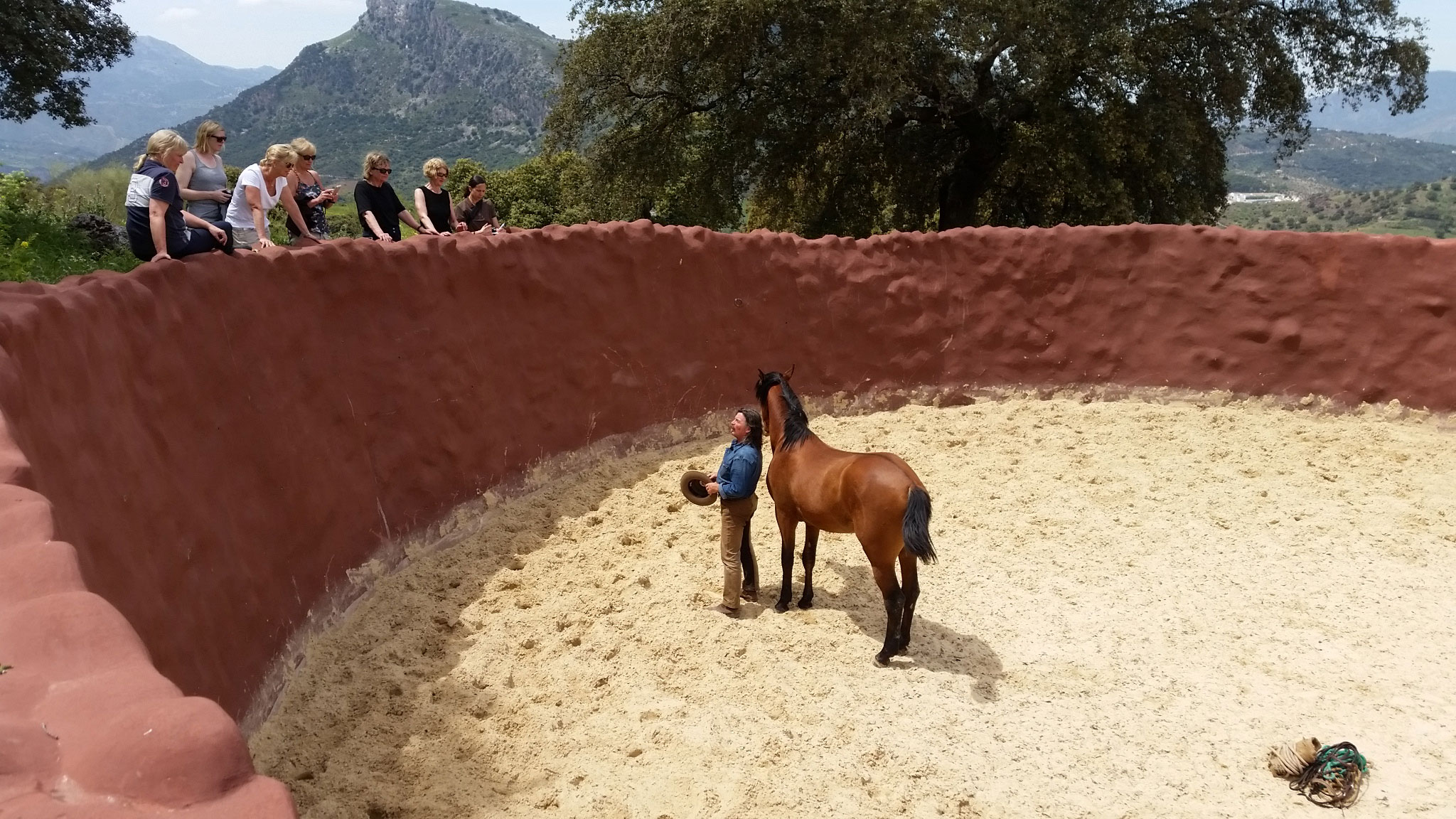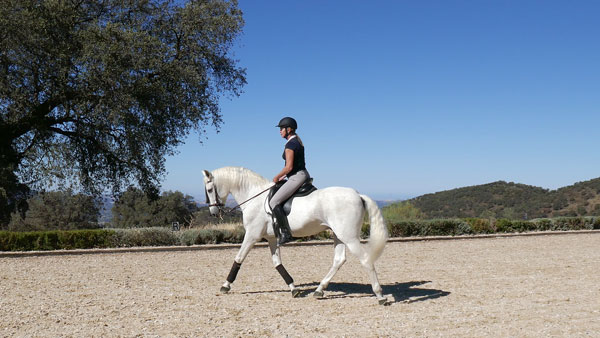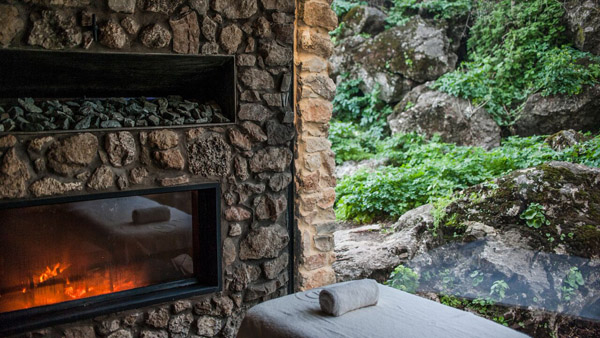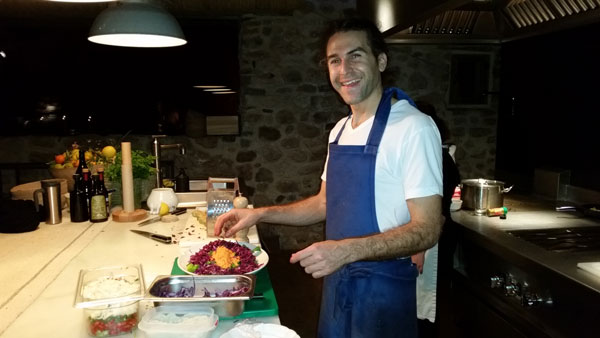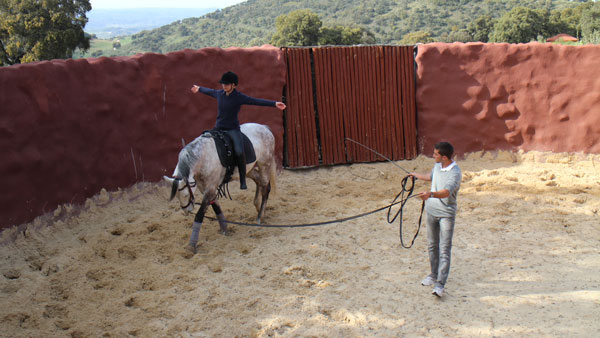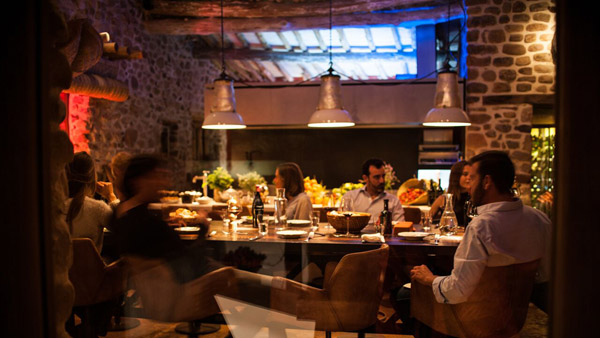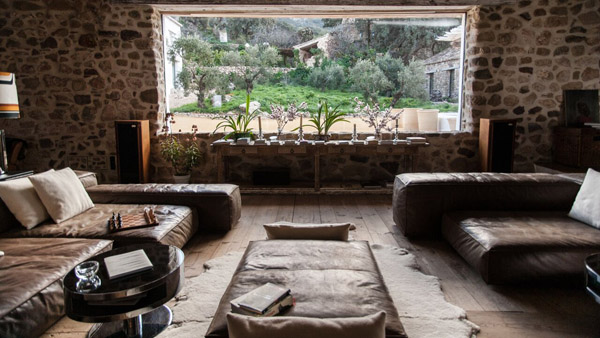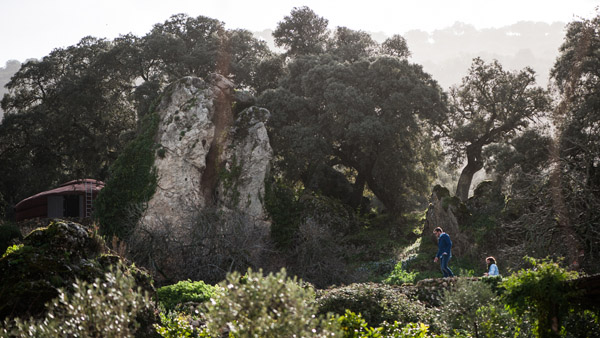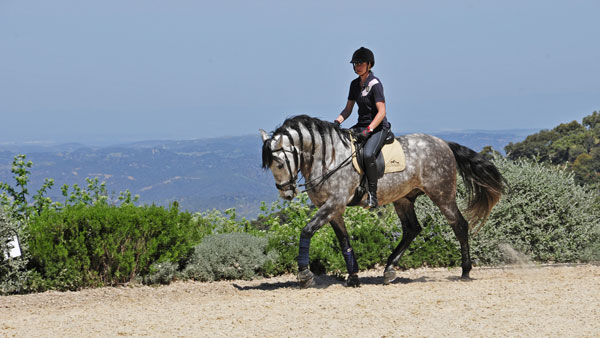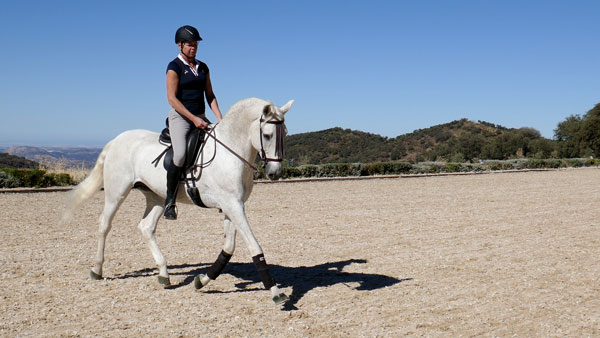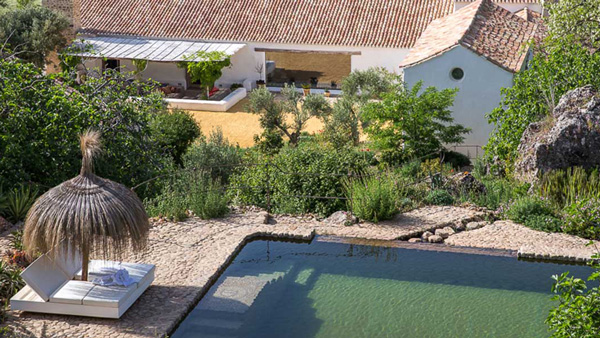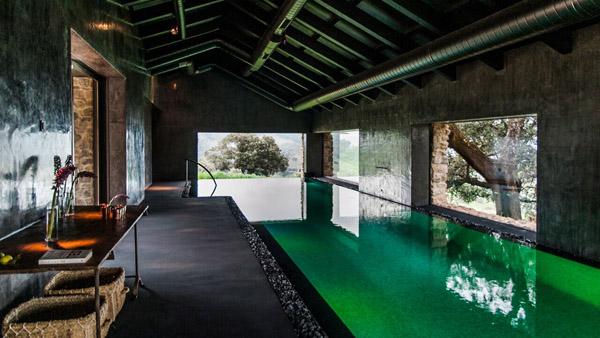 In the center of Andalusia, high up in a beautiful national park, you can have your dreams fulfilled at an exclusive equestrian center. If you love and care for beautiful horses, appreciate the beauty of nature, like staying in a trendy environment and enjoy beautifully prepared food with a good wine, this is the place for you.
The equestrian center has been meticulously planned and built and no effort has been spared to ensure it is perfect. A computer controlled irrigation system ensures that the outdoor arena have exactly the right level of humidity. For the interiors, every detail has been considered, with large panoramic windows providing amazing views, large restaurant kitchens with the latest equipment, infinity pool etc etc.
The entire facility is pioneering ecological thinking and the managers and staff are committed to safeguarding the earth's resources. As an example, crop rotation is used, with first horses grazing, then cattle, then sheep and finally hens. In this way the need for artificial fertilizers or machines is eliminated.
All the staff are hand picked for their specialist knowledge and their personalities. You can really feel that it is a team with everyone pulling in the same direction. There is a great warmth between the staff and a respect for each other's unique knowledge. And when the staff are happy it rubs off on the guests.
Riding programs
About 15 horses are used for dressage instruction, and training is up to Grand Prix level. Different horses are good for practiceng different things. All are well trained by professional riders and trainers.
The classes are educational and held in English and Spanish. If you don't understand, you can just stop and have the movement explained. There is no shouting or threats, rather the aim is to have relaxed riders and horses. Based on your prior knowledge, you will train on the seat, its importance as well as various detached movements such as shoulder in, half pass and leg yielding. For more advanced riders, there are also horses with which you can develop further. HorseXplore got to ride both young horses and horses that could do flying changes in each stride and do passage and piaffe.
Seamus the Irish 'horse whisperer' can also give you insight into the training of young horses. He has worked with young horses and problem horses all his life and is happy to share his knowledge. If you want, you can try out leadership training in the corral.
You can choose between a weekly program and weekend programs.
Week program

Intensive Dressage
For nearly a week, you will ride two classes per day with a maximum of two people in the group. You arrive at lunch or dinnertime, depending on your flight. You then ride two lessons per day and return home after breakfast on departureday. A total of 10 lessons.

Dressage and hacking.
One hour of dressage and 1.5 hours hacking each day (not on arrival and departure days) A total of 10 sessions.
Weekend program

Intensive Dressage
On this program you arrive on Thursday and have your first lesson that afternoon. Then there are two lessons per day on Friday and Saturday and a late departure after breakfast on Sunday. A total of five lessons.
Whenever you want, you can replace a dressage lesson with a hack.

Dressage and hacking
Three days with an hour of dressage and 1.5 hours hacking each day. A total 3 dressage lessons and two hacks of 1.5 hours.
Accommodation and Food
The accommodation is at the equestrian center's lodge which is very modern and comfortable. Single room can be booked with a supplement. For price click on "Book on request" under Dates & prices. If there is no one to share a room with, a single supplement will apply.
After the day of riding you can choose to indulge in a physical and spiritual detox in the spa, which houses a Turkish bath, Russian wood sauna, 21-metre indoor heated pool, and massage and beauty treatment rooms.
Safe deposit box: Yes by request.
A/C: No
Hair Dryer: Yes
Towels and sheets: Yes
Fridge: No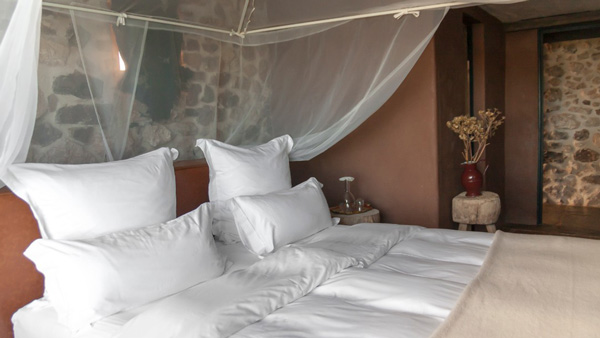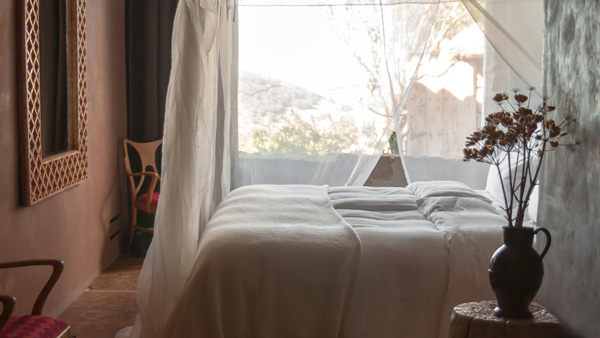 There is two standard rooms, around 20-30 m2 (example above). There is 5 delux rooms, around 50-75m2 (example below). Some of the delux rooms also has a loft.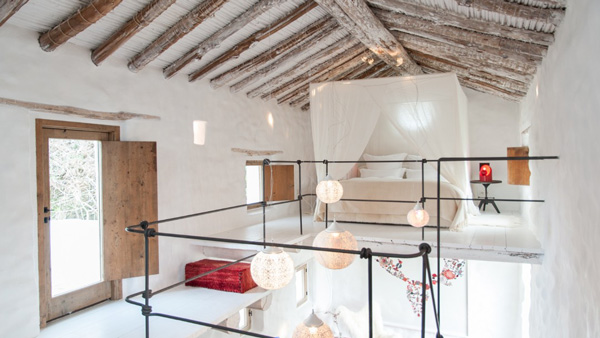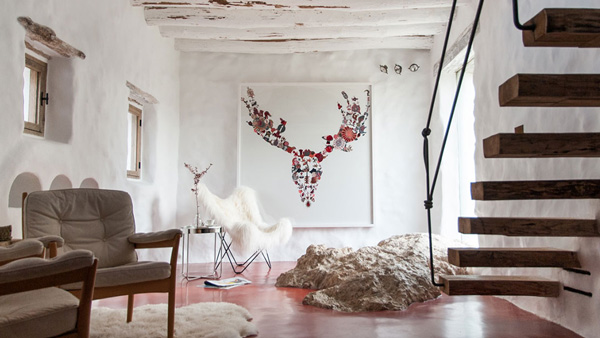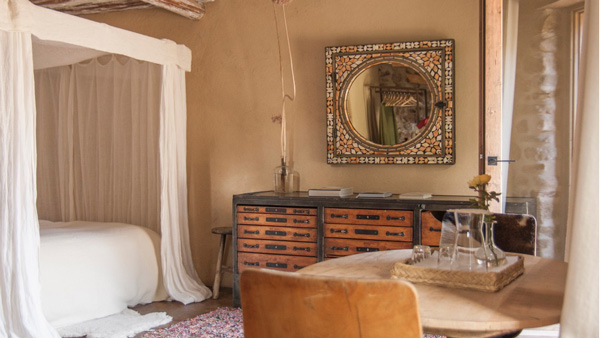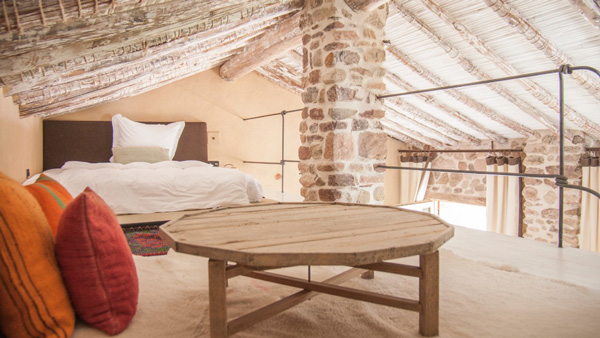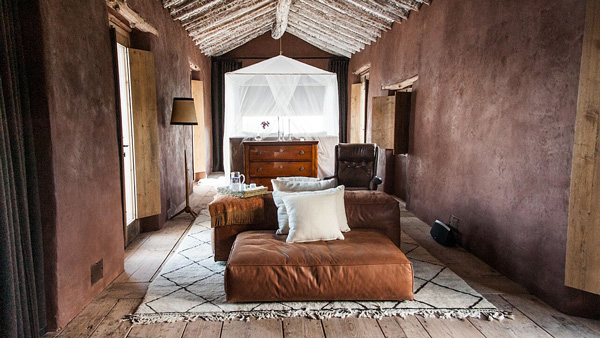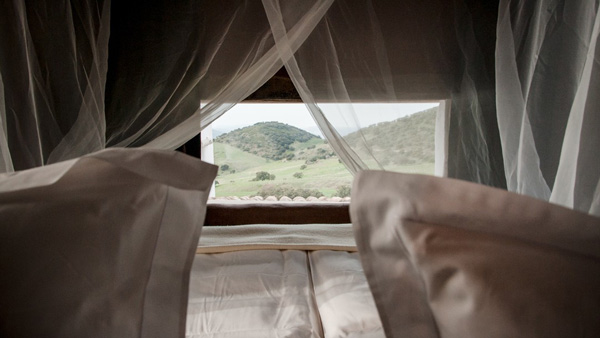 For breakfast, you will be served freshly baked bread, freshly squeezed orange juice, organic yogurt, freshly laid eggs and coffee and tea. Lunch is a buffet consisting of mainly vegetable dishes and light food. The dinner is a three-course meal with vegetables, meat or fish and a yummy dessert. There are vegetarian options available, as well. The farm's own wine enhances the flavor experience.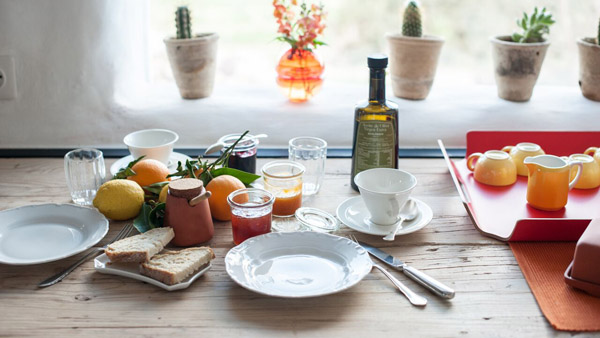 Horses
The stud has been developed over eight years and now consists of 60 Lusitanos of varying ages. From early on, they purchased the finest stallions and mares to ensure the finest foals. This concept has been very successful, as several stallions have already been approved for covering.
The breeding focuses on modern dressage horses with airy movements and that are high at the withers, with several of the horses between 165-180 cm (67-71 in.).
Climate



Travel Information
Ability description: Dressage level 2-5 >>
Included in the price: 6 nights in shared double room, full board (incl. all beverages), 5 days riding or 3 nights in a shared double room, full board (incl. all beverages), 3 days riding
Not included: Flights and transfer to the equestrian center.
Travel: Book flight/rental car >> We help you book your flight if you wish.
Fly to Malaga, Seville or Jerez. All are about 120 kilometers (74 miles) from the equestrian center.

Transfer: Book in advance with HorseXplore and pay on spot to the equestrian center.
From airports to riding center, about 120 km.
Price: About 200 EUR/car/one way for 1-4 persons.
275 EUR/car/one way for 5-7 persons.
Rental car: To see more of the surroundings, we recomend rental car.
Arrival: Both week - and weekend program, check in at 16.00 at arrival day. If you arrive earlier you might have to wait a little.
Optional arrival/departure: You can choose another arrival and departure day, just mail us on info@horsexplore.com
Single room: Can be booked with a supplement. For price click on "Book on request" under Dates & prices. If there is no one to share a room with, a single supplement will apply.
Currency: EUR
Credit card: Yes accepted by riding center.
Tipping: Not expected.
Wifi: Yes
Electricity jack: EU standard
Age limit: None
Closest village: About 4 km away is El Gaster in Cadiz province, bigger city is Ronda about 20 km (12 mile) away.
Beach: 1 hour drive away.
Pool: Yes, open all year, indoor and outdoor.
Misc.:
Riding equipment to borrow: Helmet, chaps
Saddle bag available: Yes
Special diet: Inform when booking
Christmas and New Year

In an luxury, eco enviroment you will enjoy great food and beautiful dressage horses. Could it be better? Contact us for other arrival days.
Feedback from our travellers