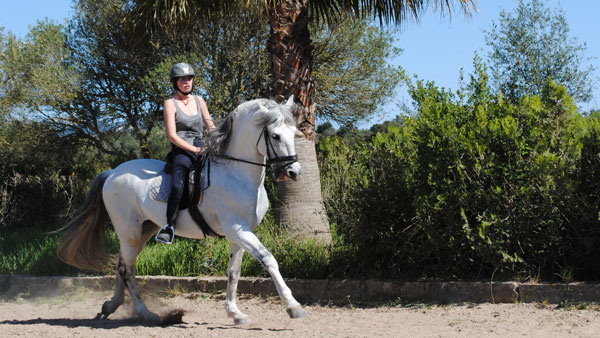 Teleworking, sun & horses
Much has changed over the past year and in many ways we have been very good at adapting. Most people now work from home and we have been accustomed to meetings etc working excellently at a distance.
So why not move your workplace to sunnier latitudes. The odds of being creative and productive increase markedly in this beautiful place, with palm trees, lovely sun terrace with pool and best of all access to beautiful horses.
Now you can stay for 20 or 30 days at a very reasonable price. The offer include accommodation in a room with a private bathroom, balcony, and TV, as well as high-speed WiFi and access to a common work and lounge area. Single travellers get a standard double room for own use. Couples and families stay in superior rooms, family rooms (4 beds).
A daily breakfast service is also included, with free coffee/tea from 09:00 to 12:00. You will also enjoy the use of our pool and sun lounge facilities (including towel services), not to mention our tranquil terrace offering sweeping views of the finca. Room cleaning services are also provided once a week, including a full change of towels and bedding.
Options:
For your booking, you need to book at least 1 of the options below. You book it under Dates & prices, Book on request.
Voucher for 8 hours of riding activities (regular classes or group excursions) 196€
Voucher for 8 hours of classical dressage lessons 390€
PonyClub voucher (for children between 3 and 6 years) - 5 pony rides with parents, each 30 min. 50€
Daily dinner service (excl. beverages) 390€ p.p (20 days) and 540€ p.p (30 days).
Daily lunch service (excl. beverages) 290€ p.p (20 days) and 420€ p.p (30 days).

The information on this page is specific to this tour. Click here for more information about the normal Mallorca programs >>