Spain, Mallorca – Mountains and Sea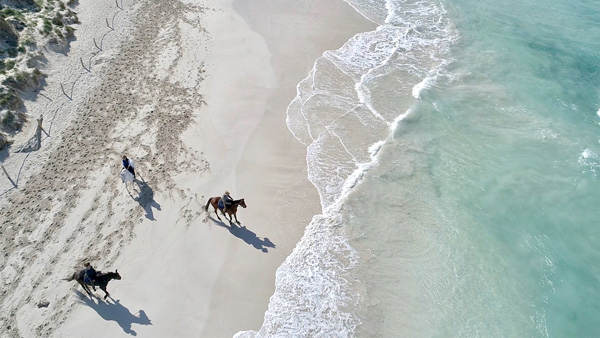 Mallorca Mountain & Sea includes four full days rides to the mountain Sant Salvador, Consolació and a new trail to Montission– all are monasteries - and one full day to the natural beach Es Trenc or Son Serra de Marina where you ride on the beach or along the dunes incase there is people on the beach. At the end of the day, the 'horse bus' will take you home to the riding centre where a good dinner and lovely bed awaits. After breakfast, you head off again. There will be a lot of riding on beautiful horses.
The program is always from Sunday to Sunday in October-November and March-April. The riding starts on Monday with one hour lesson and one hour trail.
Sea & Mountains Program also include two hours to relax in our Wellness and one day to visit the old city of Palma or Es Trenc Beach.
This is a trail ride where you will stay in the same accomodation all week.
The information on this page is specific to this tour. Click here for more information>>