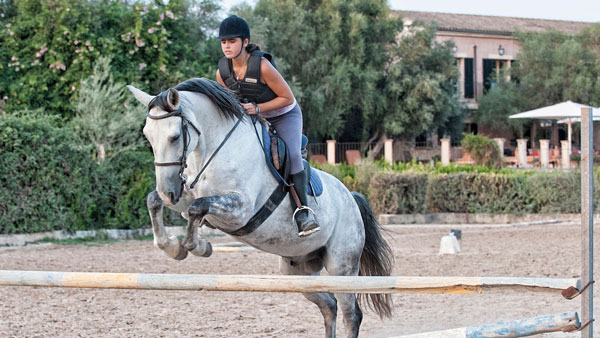 Do you want it all? Dressage on fantastic Andalucian horses, riding through amazing scenery and last but not least, jumping and flatwork?
Then this is the program for you.
You will get 6 hours of flatwork / jumping lessons (up to about 90cm), 3 hours of dressage lessons on beautiful dressage horses and one 2 hr trail ride.
You will have the best possible holiday by combining riding training, with sun, sea and good food and drink.
The information on this page is specific to this tour. Click here for more information>>