Spain, Catalonia - Long Weekend Two Beaches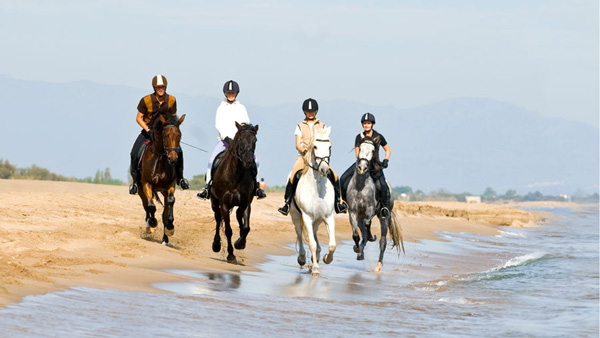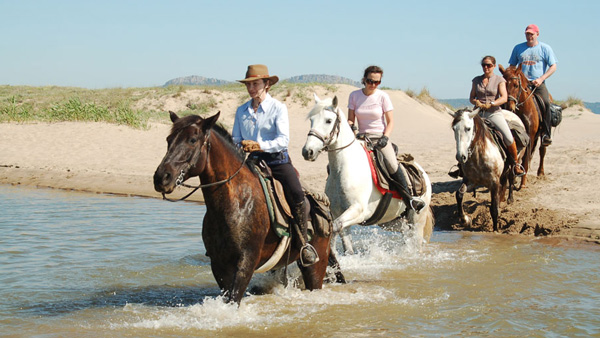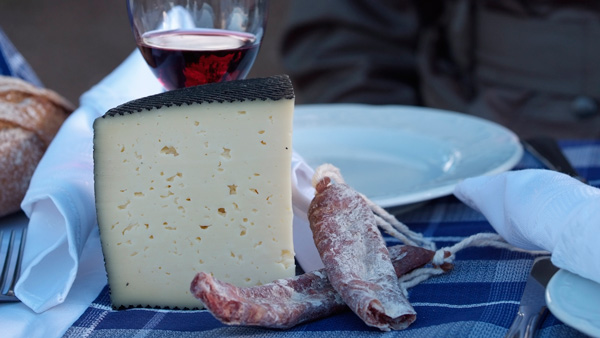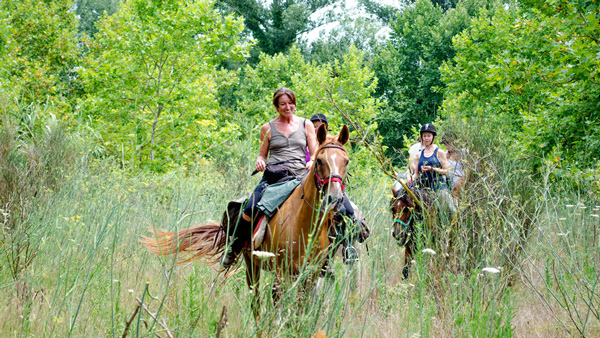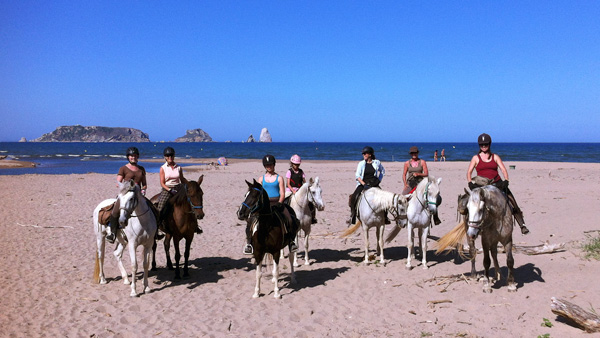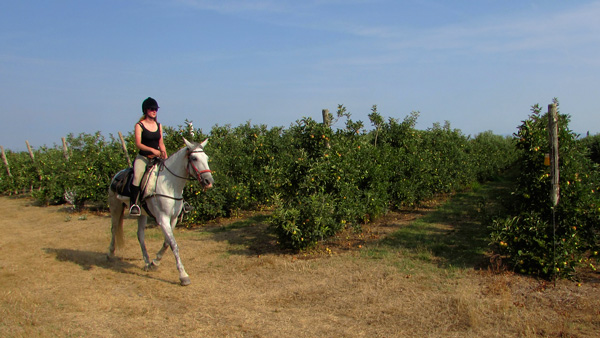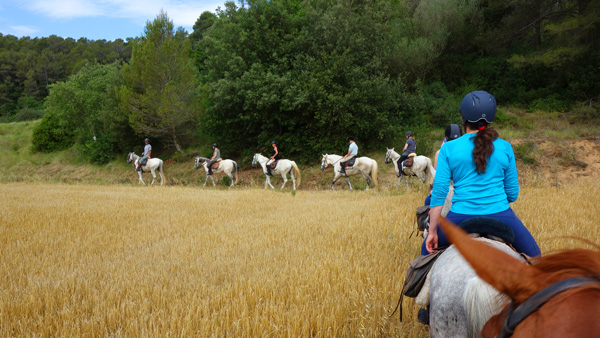 From Wednesday night to Sunday morning. A Long weekend riding through Costa Brava and the Emporda. Three complete days with horses and nature, Thursday, Friday and Saturday.
We invite you to disconnect for three days to explore Catalonia's changing landscape. Discover Costa Brava, with its medieval towns of historic architecture. We propose you a balanced weekend between horse riding, relax and tourism. Located in the heart of the region, 10km away from the beach, the farmhouse offers a hidden spot among nature.
4 NIGHTS - 3 DAYS RIDING 4-6 HOURS PER DAY
Vilafreser - Gulf of Rosas - La Gola Beach - Vilafreser
Program
Preliminary day-by-day program
DAY 1 WELCOME TO CATALONIA
You will arrive to the farmhouse, an exclusive horse and guesthouse for tourism accommodation, located on the Pyrenees' feet, facing the natural and wild reserve of the Illes Medes. The ideal place for a horse-riding holiday and an original way of discovering the region. Before dinner we will go over the week's program and you will be told about the special characteristics of our Spanish trail horses. You will be given an introduction to the horse-riding program with an opportunity for a one-to-one conversation designed to find every rider their perfect horse. Then, you can enjoy a fantastic dinner!
DAY 2 SANT PERE PESCADOR – FLUVIÀ RIVER
We start from the farmhouse in North direction, to the mouth of river Fluvià. We will follow to the river riding in routes and paths in the middle of forests and meadows, and at the end along fruit trees and rice fields, to arrive at Sant Pere Pescador and at our Hotel El Molí where we'll have night. Ours horses have a rest in the pine grove just in front of ours rooms while we enjoy the pool and the terrace, then, for dinner, we'll go to a restaurant at the village. Our hotel is situated at one kilometer from the beach.
DAY 3 THE BEACH - EL MONTGRI - GOLA DE TER
After an early start, we trot our horses down to the first beach. Here we enjoy some excellent landscape. The long beach of the bay of Rosas awaits us for a dreamlike galloping. We will have a coffee break in Sant Marti d'Empuries and admire this town built upon a Greek dock. Then, we will get into Montgri's massif through dunes, which offer an impressive landscape. After picnic, we will go downhill and reach the Ter River, to cross it in Torroella. We will follow it to its mouth, in Gola del Ter, where our hotel is, in front of the second beach.

DAY 4 TORROELLA DE MONTGRÍ - RIO TER
In Fonollera beach, the river forms a lagoon then enters it fully into the sea, in front of the Medes Islands. Riding your horse through the natural spaces of La Gola del Ter, La Platera or El Ter Vell will give you a view of the coastal plant life and the fauna of maritime-land areas. The entire route goes through a countryside that combines fields of crops, which sinuously cut into the clearings of Mediterranean woods, with small scattered human settlements, that are integrated into the territory. We ride through mosaic countryside, enjoying some excellent canters and gallops. We enjoy our lunch near a natural well, welcome refreshment for us and the horses. Back on our horses for the last part of today, a gentle ride following the path leads us to the farmhouse.
DAY 5 ADIÓS AMIGOS
Breakfast and departure and we hope to see each other again.