Spain, Catalonia - Besalú and lake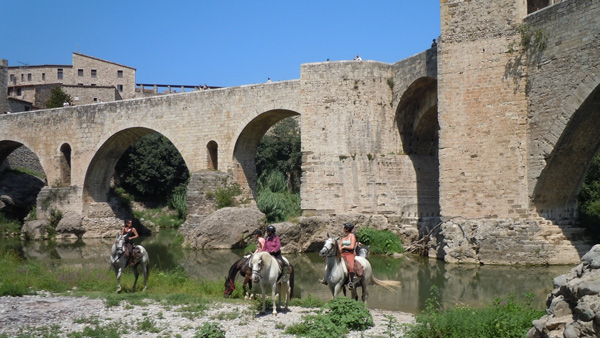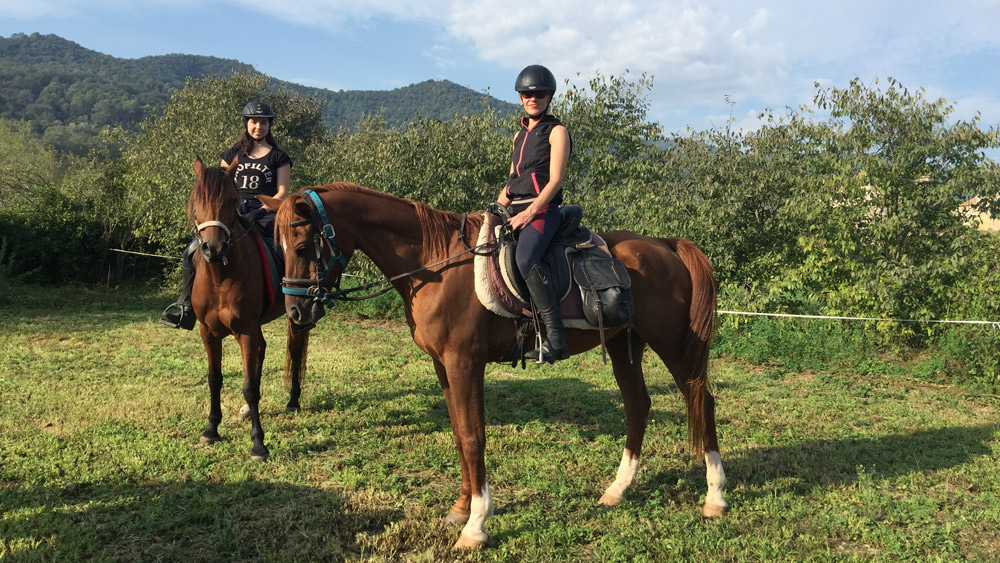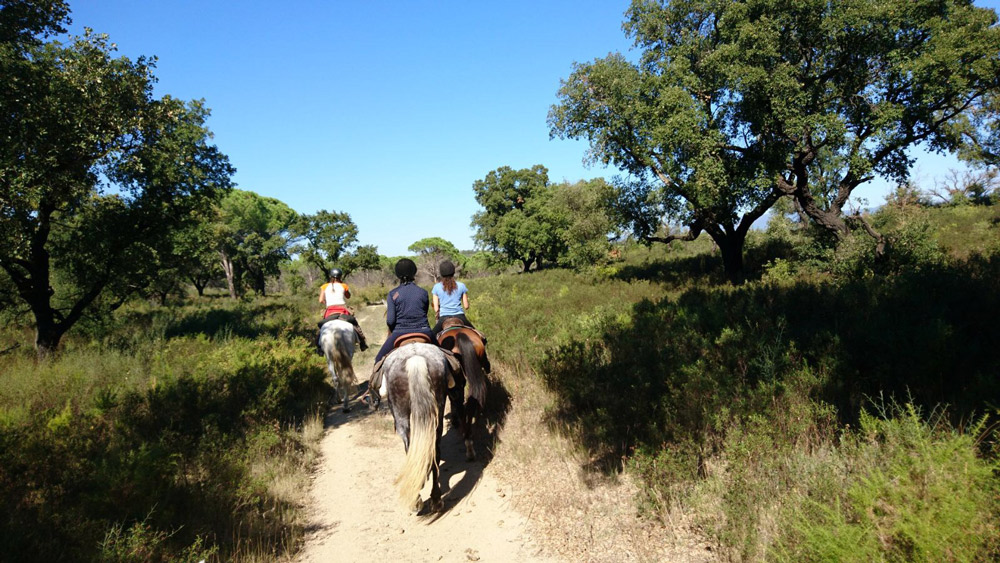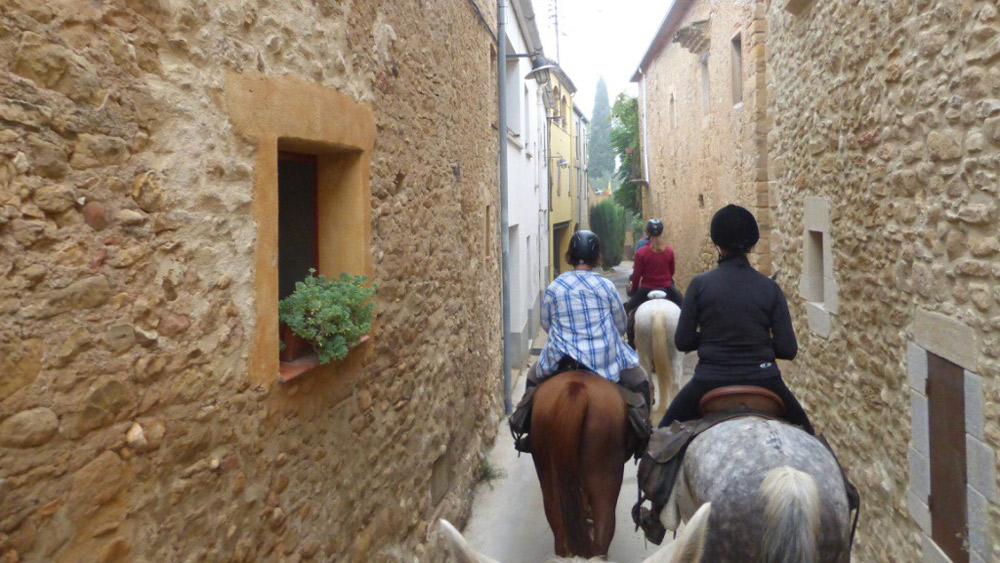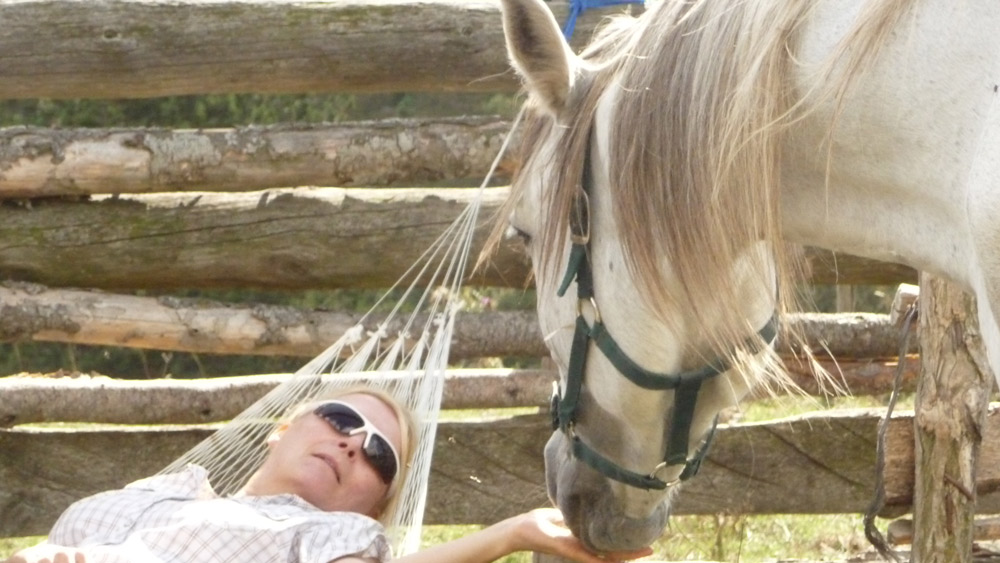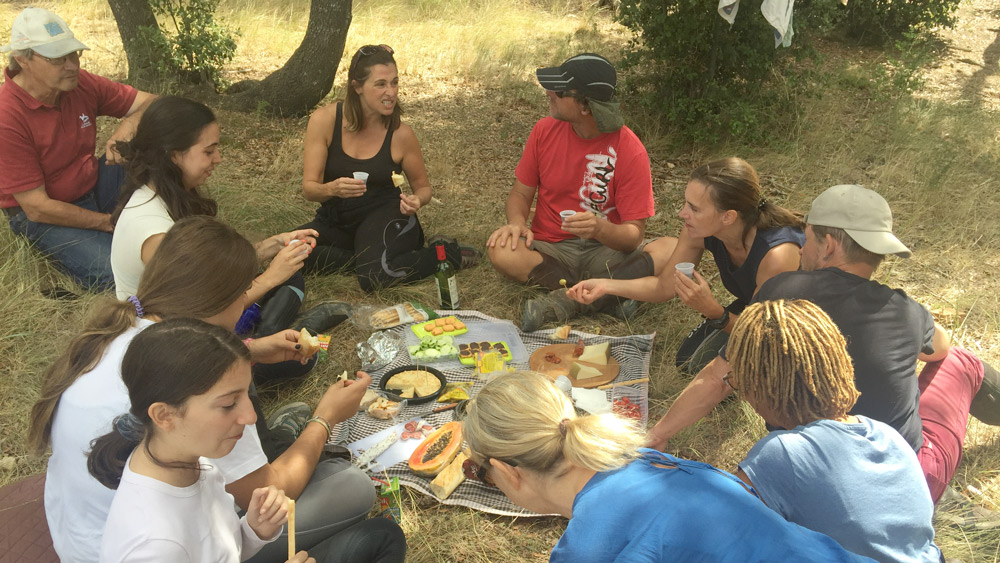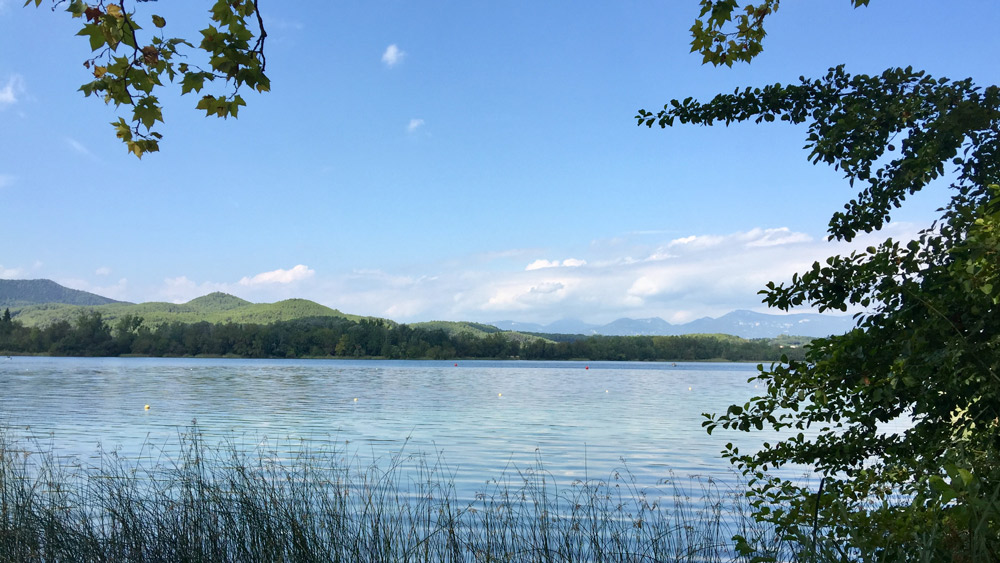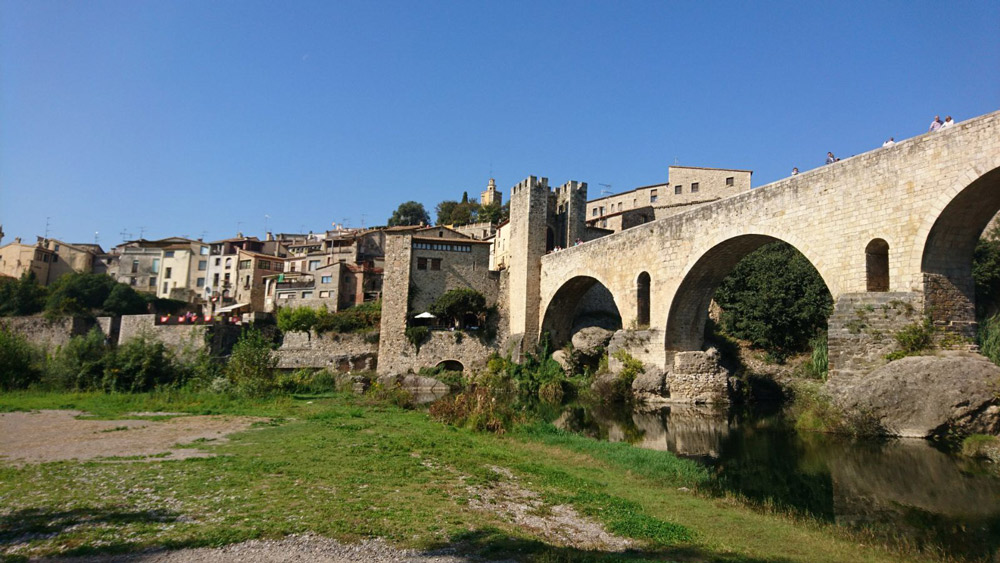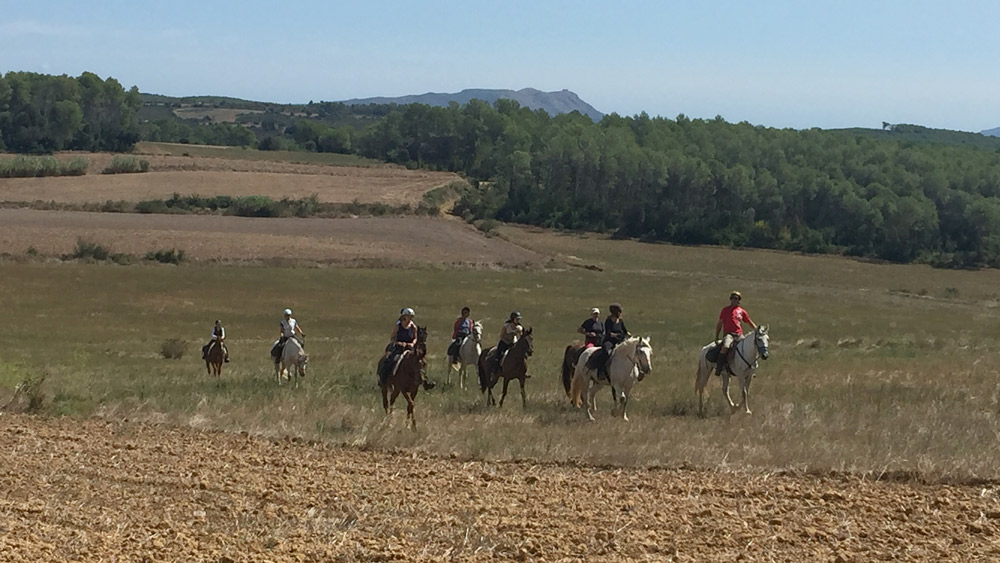 "Short beak to enjoy the Catalan landscape and culture"

Four full days, for riders who want to enjoy their free time in nature, through the interior of Catalonia. On horseback through plains, forests and near the largest lake of the region. The route will take us through the regions of "Plà de l'Estany", "Garrotxa" and "Alt Empordà" with gentle gallops, combining nights in Besalú and Banyoles, where we can enjoy a certain nightlife.
5 nights, 4 days riding, 4-4 hours /day. 120km

Vilafreser - Banyoles - Besalú - Vilafreser
Program
Preliminary day-by-day program
DAY 1 WELCOME
In the evening upon your arrival in the country cottage of the riding centre, situated deep in the heart of the Empordá countryside. Crops and forests around with the horses in semi freedom state, it is really a special place for riders! The team will welcome you and during the dinner they will present the program and talk about the special characteristics of our Andalucian and crossed Hispano Arabian horses, suitable for all types of terrain. You will have the oportunity of a personalized one-to-one conversation with the team manager to find to every rider their ideal horse. Then, you can enjoy a good and lively dinner!
DAY 2 TO BANYOLES LAKE
After breakfast, you will prepare the horses, to leave through paths surrounded by Mediterranean forest. Between mountain trails, you will trot through fields and meadows. You will pass by the Romanesque bridge over the river Terri and the walled villages of Ravòs and Palol de Reverdit where you will have your picnic of the day. On your way you will find rural houses and old churches, all surrounded by olive groves and cereal fields. Once in Banyoles, you will spend the night in a comfortable hotel, special for athletes and very close to the lake.
DAY 3 TO BESALÚ MEDIEVAL VILLAGE
Besalú is a medieval walled town, antic capital, located between two rivers. Amazing place with its squares with terraces to rest and to taste tapas, its buildings with carved stone pillars and frescoes and dark alleys, arches and lintels. The atmosphere of this ancient medieval village is unique and its spectacular bridge, a marvel of Romanic architecture. The trail runs through forests and meadows, where you will have a spectacular view over the lake of Banyoles when you will climb on the bordering sierra. You will have picnic in a curve of the River Ser. Once in Besalú, you will stay at the pleasant Hotel Los Jardines de la Martana.
DAY 4 BESALÚ TO ESPINAVESSA
From Besalú and by different roads, you will go to Masia La Palma where you will spend the night. You are going to start the route going down, this time, to Alt Empordà. Despite being a prosperous area, it retains the traditional rural and popular way of life. The small roads and tracks are not asphalted, so it is an unlimited combination of paths to explore. Every hour you pass another beautiful village, castle, church, arches, tunnels, old wooden doors with wrought iron knockers. You will make your daily picnic in the shade of a large old tree in María's house, with a spectacular view over the river Fluviá, to continue your way to your accommodation, where you have the possibility of a massage or to enjoy a Spa for relax (not included).

DAY 5 BACK HOME
Today is a nice day in the saddle, although it will be shorter as you must return to the civilization in the afternoon. Through meadows and narrows tracks you will run through Ollers, a small village in the middle of nature and you will have your picnic near the ruins of the Hermitage of San Baldiri. Finally, you will arrive to the riding centre where you will shower your horses and let them for a well-deserved rest in the wide fields of the farmhouse.
DAY 6 ADIOS AMIGOS
Breakfast and a lovely "by by" before leaving to the airport ... Adios amigos! We hope to see you again soon!