Portugal, Constância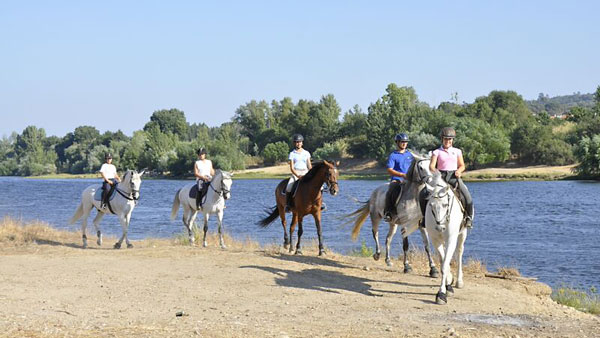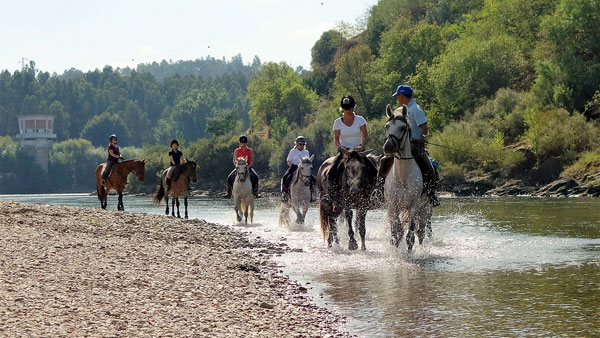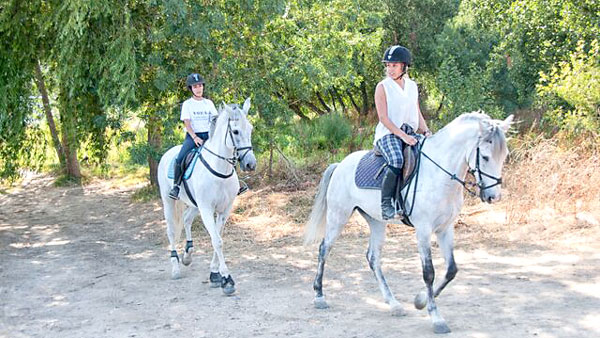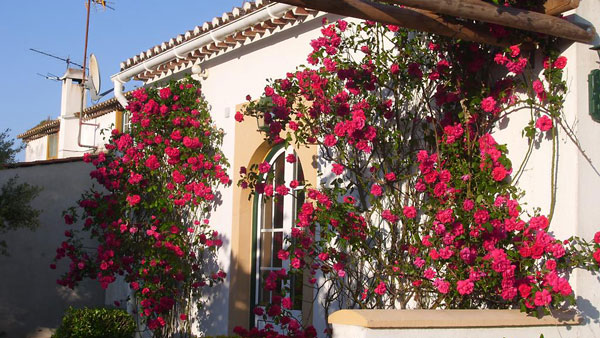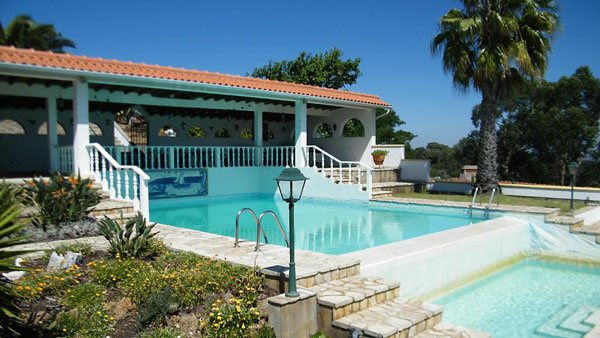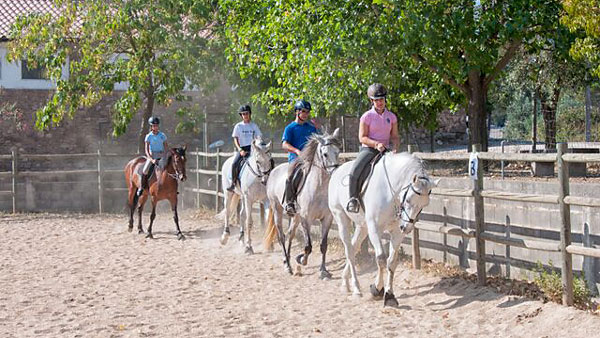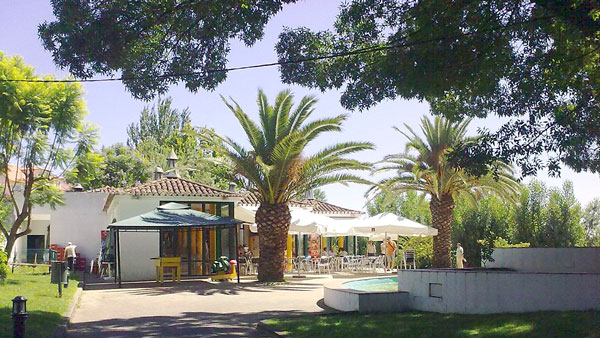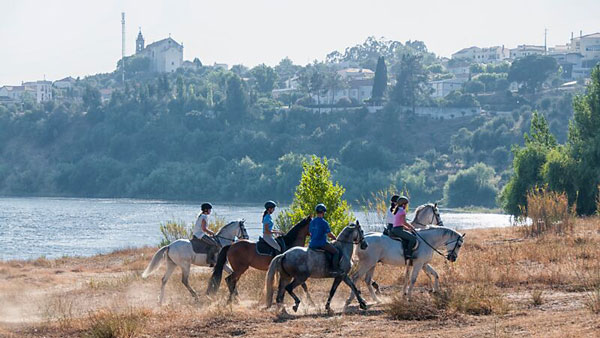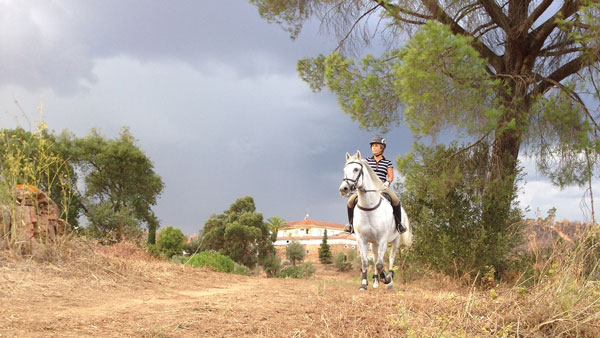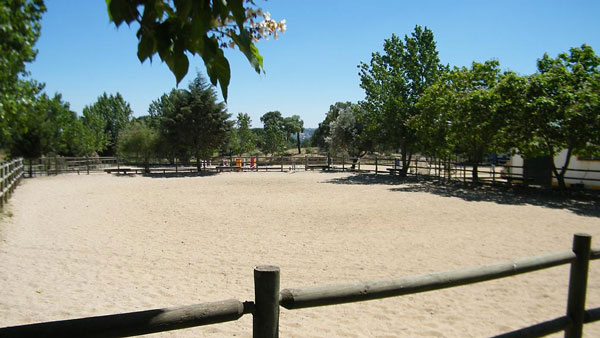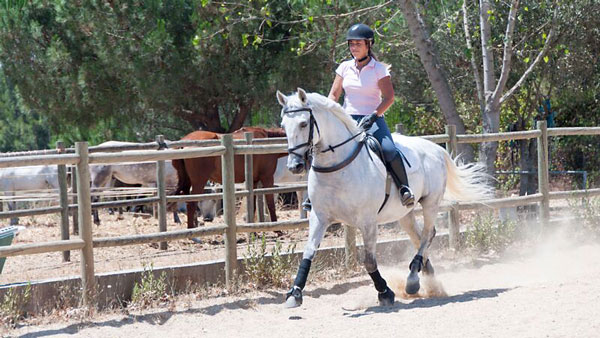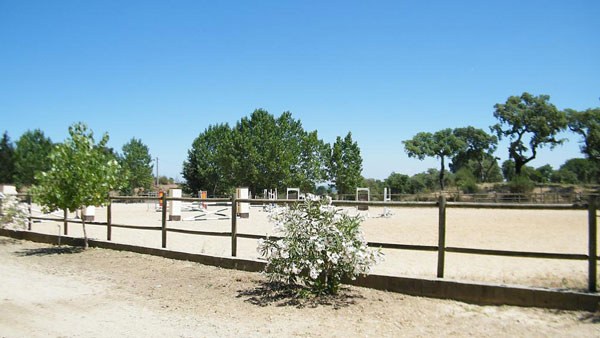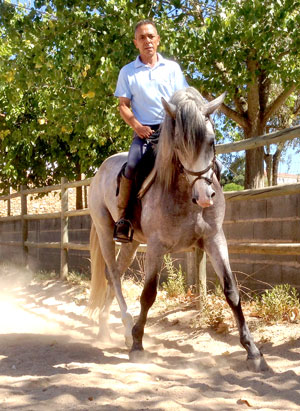 Constância is a delightful small town framed by the rivers Zêzere and Tejo. It is easily accessible with just over an hour's drive from Lisbon. Here, Antonio and Joaquim decided to start their own equestrian center. They are both experienced trainers in dressage and jumping.
It's a small stable with 20 horses, the atmosphere is relaxed and you can make yourself at home. There is a outdoor jumping arena, dressage arena and a small indoor arena, also nice terrein for riding out.
You live in a small hotel just a hundred meters from the equestrian center. In the evenings, you go out together and eat at one of the city's pleasant small restaurants. What a perfect ending to a rich and rewarding day.
You can choose to come here for a weekend, short week or week.
Accommodation and Food
You live in a small hotel just a hundred meters from the Riding Centre in a double room with shower / WC. For lunch and in the evenings, you go out together and eat at one of the city's pleasant small restaurants, you will be able to try a lot of different Portuguese kind of food. Lunch is available on site for about 15 EUR.
Single Rooms: You can book a single room (Prices for the Single Room Supplement are under Dates and Prices). If you are prepared to share a room, you do not need to pay the Single Supplement if you are allocated a single room.
Safe deposit box: Yes
A/C: Yes
Hair Dryer: Yes
Towels and sheets: Yes
Fridge: Yes
Riding
You ride about 2-3 hours per day. If you arrive before 2 PM on the day of arrival, you will have time for an hour assessment lesson.
During your stay you normally ride out in the morning (about two hours). You will ride along orchards of olive and fruit trees, through pine forests and eucalyptus and along the magnificent rivers. The pace is mixed with a lot of canters depending on your prior knowledge. In the afternoon, when your muscles are softened, you get an an hour lesson in dressage or jumping.
The maximum of riders on each lesson is 5. If a group consist of 5 or even 4 but with different levels, they are divided in two groups.
Covid-19
Holds the Clean & Safe certificate (the Portuguese health authority has issued a number of criteria that must be met in order to obtain this certification).
This includes:
- All staff are trained on hygiene
- Procedures for cleaning and disinfecting the pool and public areas.
- Table service only- Distance between deck chairs, dining table
- Mouthguard when you are indoors
- Hand alcohol
In addition, there is plenty of space and easy to keep distance
A riding holiday means that you are mainly outdoors.
Only small groups are accepted.
It is possible to book single rooms.
Climate



Travel Information
Ability description: Dressage level 1-4 >>
Jumping level 1-3 >>
Outdoor riding level 1-3 >>
Included in the price: Accomodation, riding, half board (breakfast and dinner) incl. wine/beer with meals.
Not included: Flights, transfer, lunch, personal insurance, drinks and extras not mentioned.
Travel: Book flight/rental car >>
Fly to Lisbon.
Transfer: Book in advance with HorseXplore and pay on spot.
From Lisbon airport.
Price: 120 EUR/car/return.

Train: There is a subway train that runs from the Airport to Lisbon Oriente train station from where a train goes to Entroncamento, takes about 1 h 20 min. Tickets can be purchased from an automatic kiosk at the station. You can see train timetable at www.cp.pt
You will then be collected, free of charge, from the train station.
Season: All year round.
Arrival: Any day of the week.
Single room: Can be booked with a supplement. For price click on "Book on request" under Dates & prices.
If you are willing to share room, you will not have to pay a supplement if you are allocated a single room.
Currency: EUR
Credit card: Not accepted at the riding center. There is an ATM in the village, approx. 1 km.
Tipping: Not expected.
Wifi: Yes
Electricity jack:
Group size: Min. 1 and max. 8 riders.
Age limit: Min. 12 years together with an adult.
Closest village: 1 km away with restaurants and pubs.
Beach: About 50 km (30 miles) away.
Pool: Yes, open April-November (not heated).
Misc.:
Riding equipment to borrow: Helmet, boots, chaps.
Saddle bag available: Yes
Special diet: Inform when booking.

Feedback from our travellers