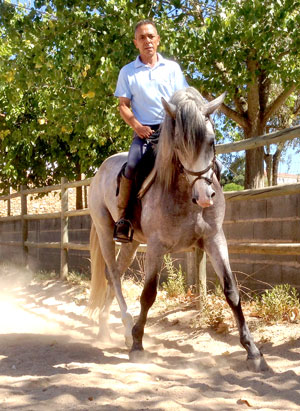 Constância is a delightful small town framed by the rivers Zêzere and Tejo. It is easily accessible with just over an hour's drive from Lisbon. Here, Antonio and Joaquim decided to start their own equestrian center. They are both experienced trainers in dressage and jumping.
It's a small stable with 20 horses, the atmosphere is relaxed and you can make yourself at home. There is a outdoor jumping arena, dressage arena and a small indoor arena, also nice terrein for riding out.
You live in a small hotel just a hundred meters from the equestrian center. In the evenings, you go out together and eat at one of the city's pleasant small restaurants. What a perfect ending to a rich and rewarding day.
You can choose to come here for a weekend, short week or week.