Italy, The Lake Garda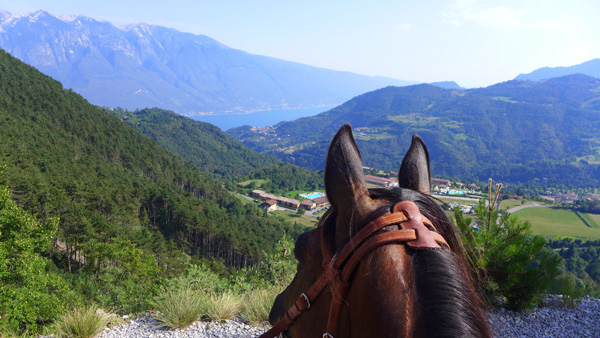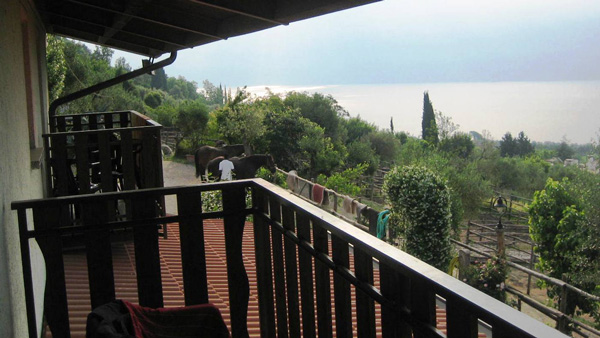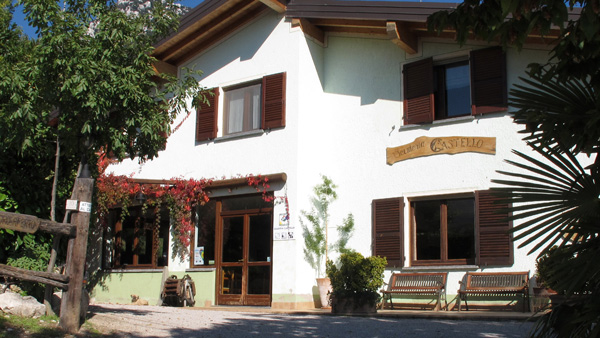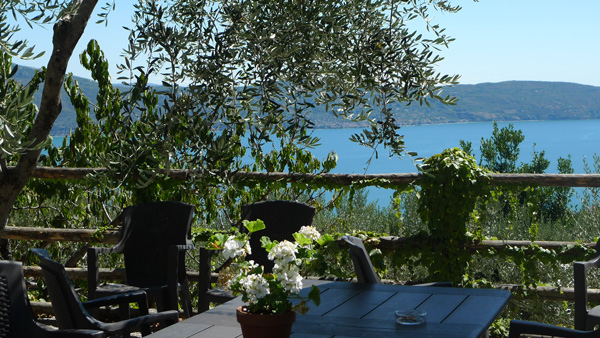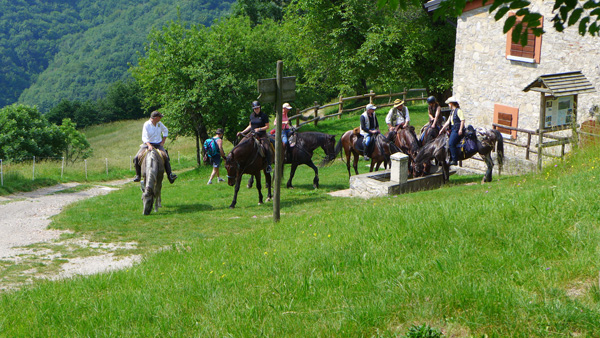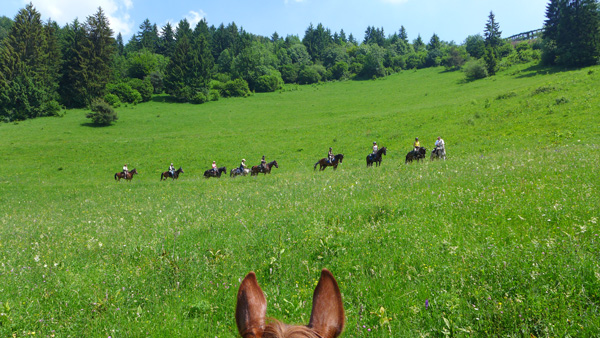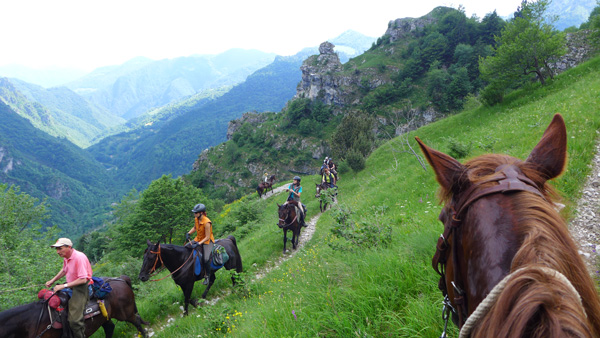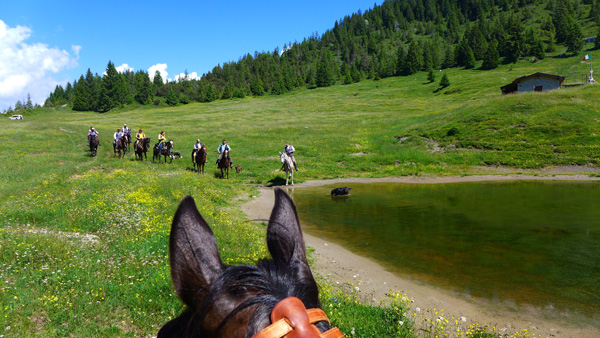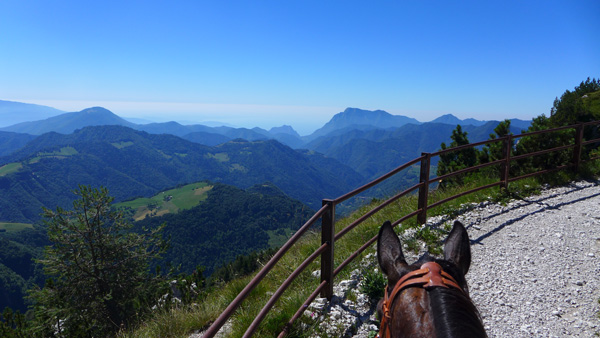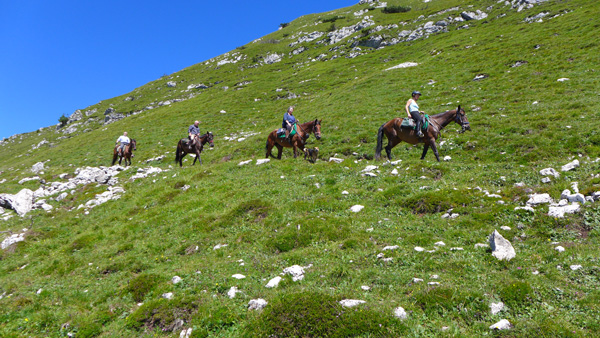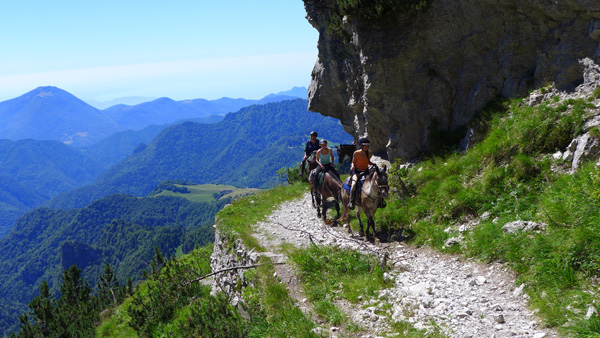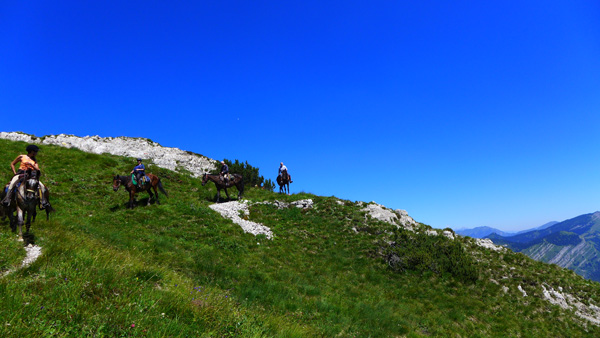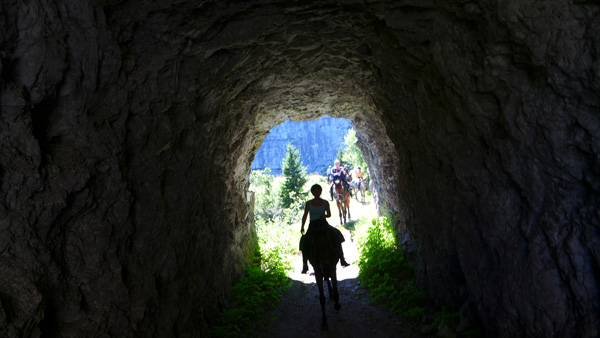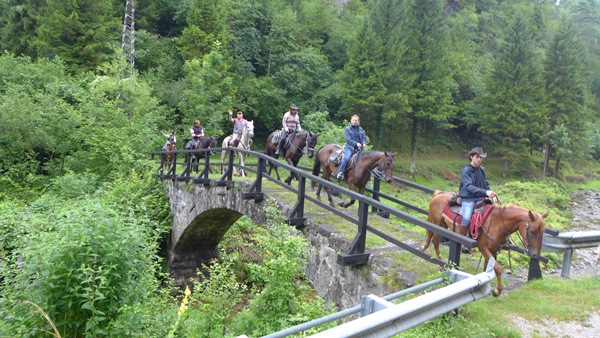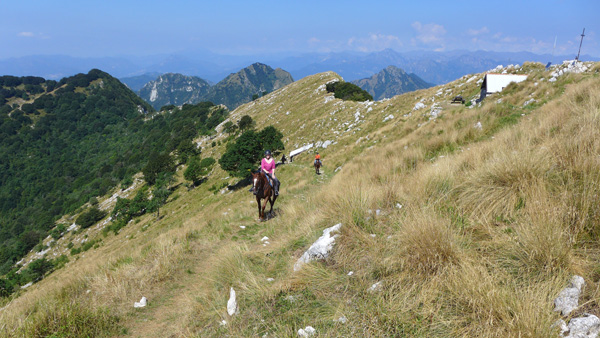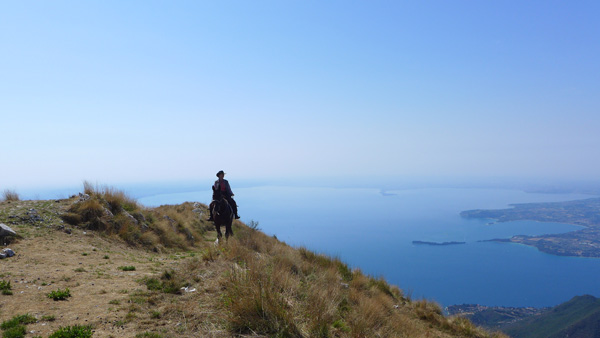 Between Venice and Milan you will find Italy's most beloved lake, a real fairy tale with spectacular scenery. Around Lake Garda the area is hilly which gives you incredible views. The mountains protects from cold winds from the north and the climate is mild all year long. Wine and wine growing is a lifestyle and there are many charming villages to explore. Here Giovanni has built a nice horse farm about 200 meters above Lake Garda, the view of the lake is amazing.

The open and friendly atmosphere, the delicious Italian cuisine (Giovanni likes to stand behind the grill himself) and the very varied rides make this a very memorable stay.
The horses are mainly forward going and safe Maremma horses, as well as a number of Quarter horses and Arab thoroughbreds (about 155-170 cm).
You can choose between two programs, the Lake Garda Riding week and the Nature Park Ride, where you also ride a three day trail ride. The hilly and sometimes steep terrain offers a slow and peaceful trail in the mountains around Lake Garda or in the nature park.
Whatever you choose, you will be well looked after as the Farmhouse is born from the owner Giovanni's dream to create a place where you can convey the values of a genuine life, in contact with nature, simplicity, friendship and hospitality.
Accommodation and Food
The farmhouse, besides being specialized in equestrian tourism, offers you typical local cuisine and an accommodation ready to welcome you to experience an unforgettable holiday. Immersed in the silence and green of the Parco Alto Garda Bresciano, a stone's throw from Toscolano-Maderno and the beaches, it offers you the possibility of hiking or horseback riding, dining in a family and romantic atmosphere as well as finding hospitality in one of the eight rooms.
You will be wrapped up in a cozy and evocative scenario where the typical family run farm will help you feel at home.

There are 8 rooms furnished in a rustic style where wood gives it a master and with him the warmth of a warm and familiar embrace. There are four quadruples with double bed and bunk beds, one triple and three twin, all featuring with private bathroom and shower.
Each room has a balcony or terrace. From the restaurant terrace you have a spectacular views of Lake Garda and Mount Baldo.
Wi-Fi internet connection in each room.
There is no television, to make you appreciate the magic of the place.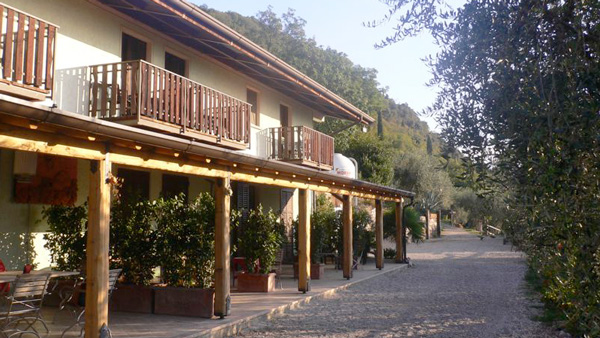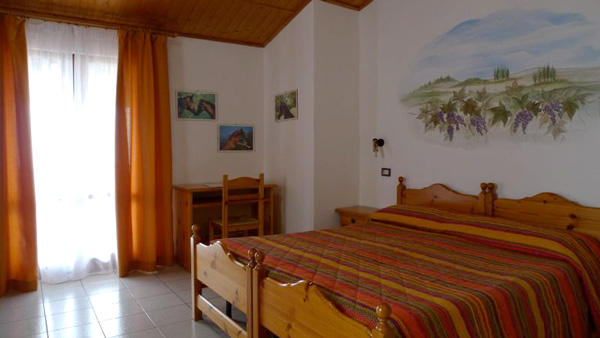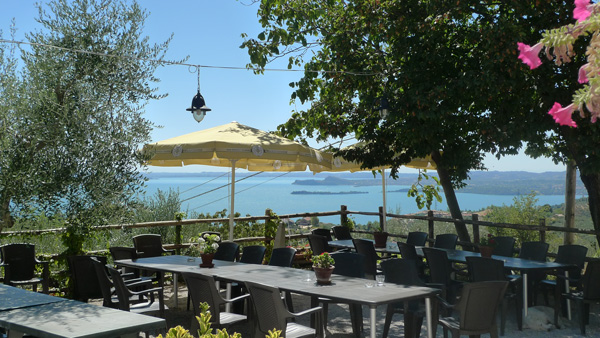 Cuisine
The riding programs are not full board as most guests prefer to eat in different restaurants in the neighburhood. But some days the riding centre serves dinner. Then it is traditional local cuisine, mainly with the use of products primarily from the farm. In fact, the vegetable garden provides in season the vegetables that accompany the dishes flavored with the aromatic herbs that they cultivate thanks to the Mediterranean climate. They also produce an excellent extra virgin olive oil and a lot of fruit that are transformed into breakfast jam or cakes. The meat comes from local breeding where the selected cattle are fed with maize flours that are systematically controlled in order to be able to offer high quality culinary products. The restaurant also offers lake fish bought by local fishermen operating on the Lake Garda. They are always happy to be able to use there products to meet the growing demand for VEGETARIAN dishes: having lot´s of vegetables available, this task becomes a pleasure and a passion. Dinner includes an appetizer, a first course, a second course with vegetables, desserts, coffee, mineral water and house wine (half a bottle per person).
Philosophy Eco-sustainability
Eco-sustainability is not an empty word nor a fashionable concept for them. Energy saving policy means for them greater awareness in exploiting natural resources and more respect for our environment in the daily life. That is why they have 60 square meter photovoltaic panels on the roof producing yearly about 5,500-6,000 kW, making them self-sufficient in terms of energy supply. There are expressly no TV sets, no fridges and no air conditioning in the rooms. Due to its position and micro-climate, the house doesn't need air conditioning: evening mountain breezes grant pleasant temperatures in summer. Solar panels allow to save up to 60% on LPG and a wood burning fireplace chimney allows to save up to 80 % on heating in winter. They also carry out differentiated waste collection and food waste composting within the facility.
Horses
There are 20 horses, 15 of which are available for guests, all well trained for day rides or multi-day treks. The majority are Maremma horses and a few Arabian thoroughbreds and Quarterhorses, 155-165 cm.
Program
Lake Garda riding week
This week suits you who want to combine riding with other activities. With your own car you can explore much of the exciting region. You start the week with two days hacking in the immediate area (2 hours rides). Later in the week you ride two full-day rides (lunch is included).

Included: 7 nights in double or single room, breakfast, 2 picnic lunches, 4 riding days (2 half day rides, 2 full day rides)
Nature park ride (including 3 day trail ride)
During this week, you ride a shorter ride for 2 hours and then head out for a three-day trail ride. During the trail you ride through the beautiful Alto Garda Bresciano National Park above Lake Garda The rides pass over steep passages and into beautiful valleys. In addition to Lake Garda, you will explore the area of ​​ Idro or Ledrose depending on the weather.

Included: 7 nights in double or single room with shower / WC (on the trail shower / WC in the corridor), 1 half day ride, 3 full day rides, breakfast, 3 picnic lunches, 2 dinners.
Other activities
Hiking, cycling, climbing, canyoning, sailing or swimming in Lake Garda (3 km away).
By train or private car: Verona (70 km), Milan (139 km), Venice (176 km).
Travel Information
Riding ability: Trail ride level 2-3 Mostly walk, but the hilly and occasional steep terrain still requires some riding experience.

Included in the price:
Lake Garda riding week: 7 nights in double or single room, breakfast, 2 picnic lunches, 4 riding days (2 half day rides, 2 full day rides)
Nature park ride (including 3 day trail ride): 7 nights in double or single room with shower / WC (on the trail shower / WC in the corridor), 1 half day ride, 3 full day rides, breakfast, 3 picnic lunches, 2 dinners.
Not included: Flight, transfer, food and beverages according to the program.

Extra riding: It´s possible to book extra riding hours.
Travel: Flights to Verona Airport (about 60 km), Bergamo Airport (about 95 km) or Milan/Linate Airport (about 130 km), Milan/Malpensa airport (about 180 km)
Transfer: From the airport it is easiest to continue by car hire (recommended) or train to Desenzano or Brescia and continue by bus to Toscolano-Ponte, free transfer from / to the nearest bus stop.
Arrival-/departure: In the afternoon / evening, depart after breakfast.

Season: All year, high season 1 May – 1 October

Single room: Yes with single room supplement

Pool: No

Group size: Min. 1 and max 8 riders. Nature park ride min. 2 max 8.

Age limit: Min 12 years (no ponies)

Weight limit: 120 kilo

Currency: EUR

Wifi: You will have access to free WiFi at your accommodation
Credit card: Yes