Italy, Siena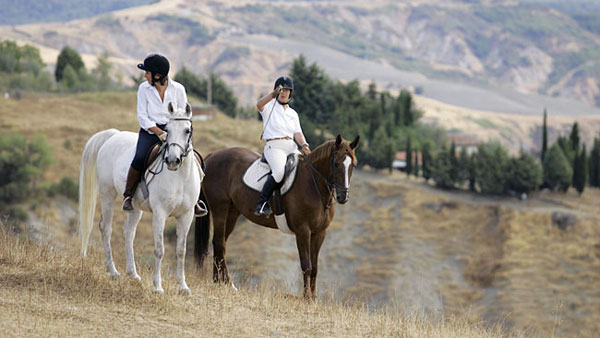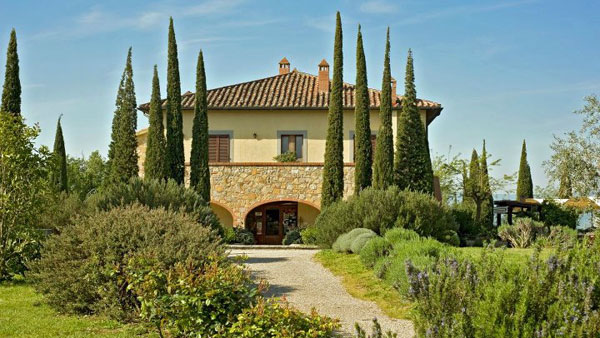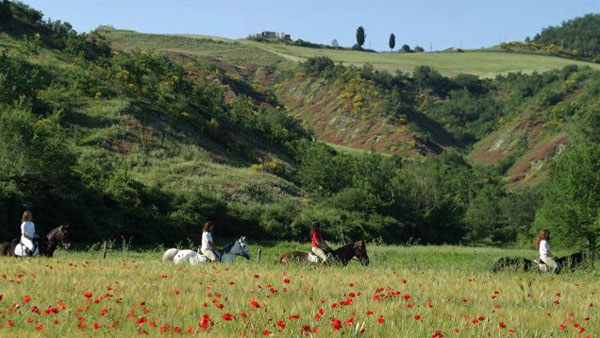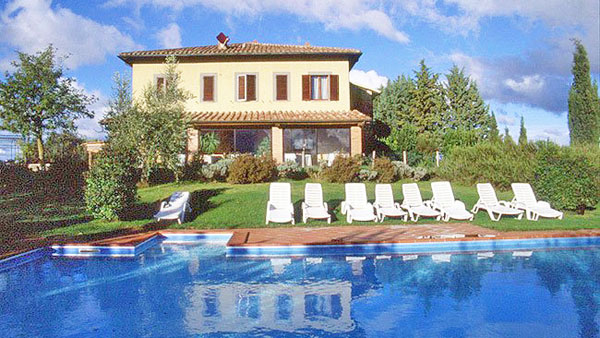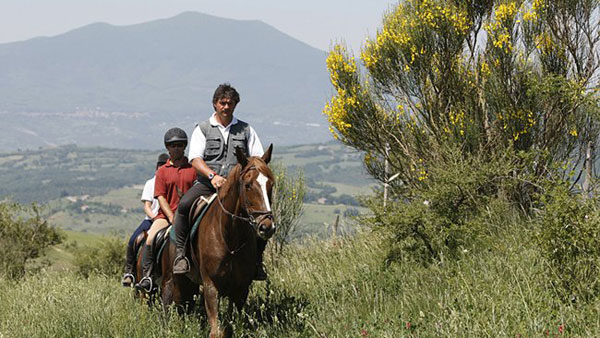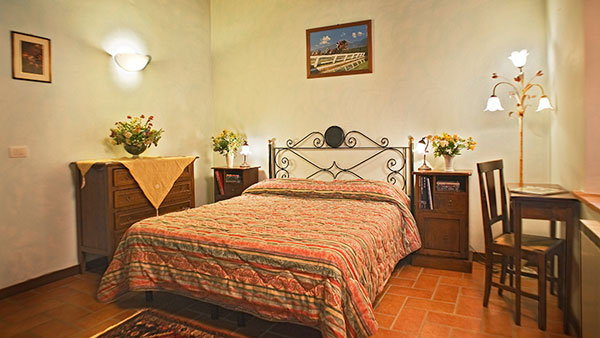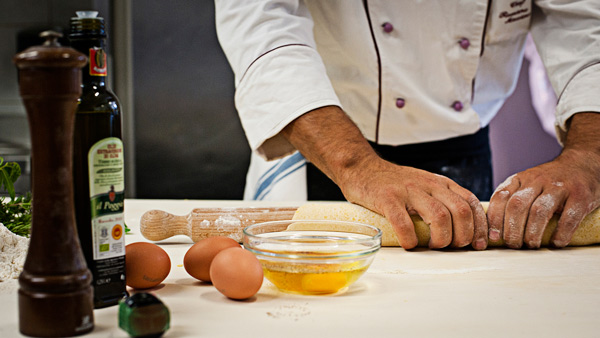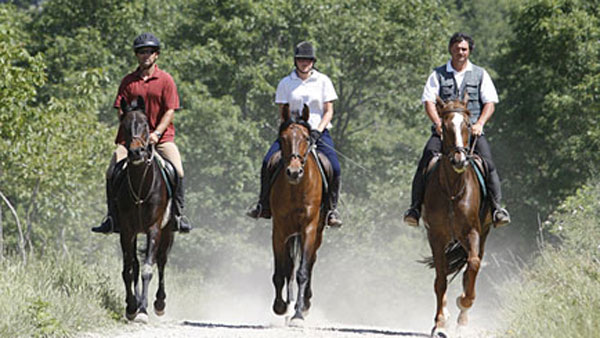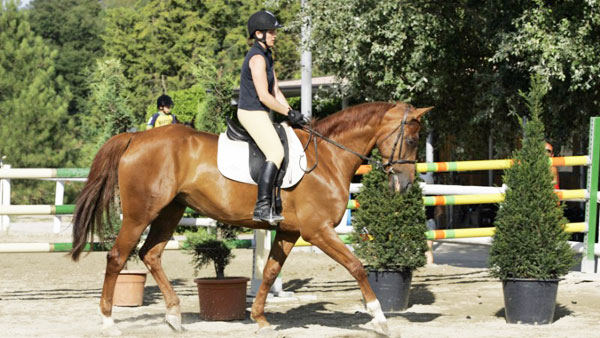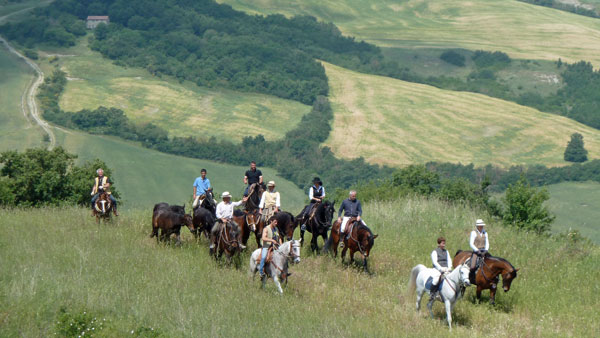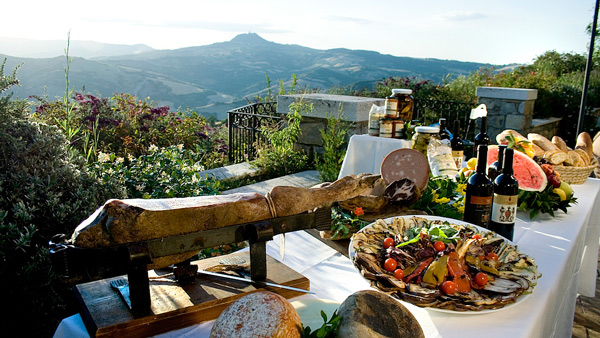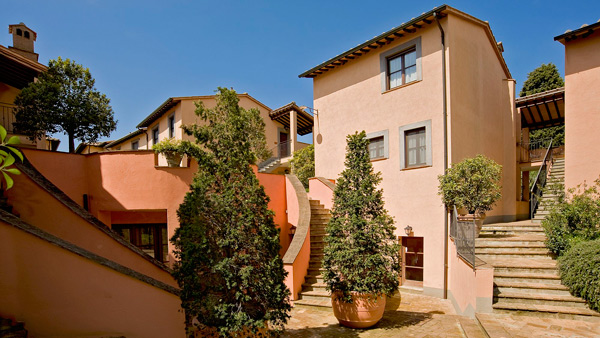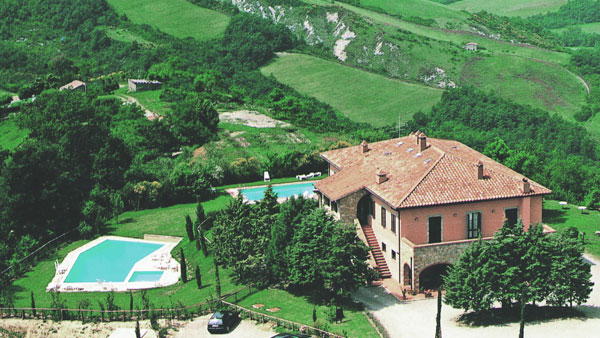 This elegant Tuscan farm is located in a beautiful landscape, characterized by its ancient and medieval castles. The farm has 70 hectares (173 acres) of land partly used to produce olive oil and wine as well as to raise horses. The horses are English and Arabic thoroughbred crosses and you will find both jumping horses and good horses for exploring the surrounding countryside.
The equestrian center has a paddock where you can get lessons. Besides food and horses, you can also during summer enjoy two swimming pools, tennis court, a gourmet grocery store and Tuscan hospitality.
The center is on the edge of the Tuscan mediaeval Celle sul Rigo. The village has 400 residents and there is a supermarket, a restaurant, a small clothing store and a general store with some equestrian items.
The staff will be happy to advise on excursions and more. One tip is to go to one of the hot springs that are nearby and take a soothing dip in the wonderfully warm water. The staff are all concerned about your comfort and enjoyment and the week passes much too quickly.
Accommodation & Food
The main building has a reception area, restaurant and bar. Upstairs are 5 suites. A few meters away are apartments, situated in small beautiful buildings. All rooms and apartments are named after the farm's horses. There are a total of 33 rooms and apartments at the hotel.
Safe deposit box: Yes
A/C: No
Hair Dryer: Yes
Towels and sheets: Yes
Fridge: No
Both food and horses are handled with skill, sensitivity and with respect for taste and beauty.
Breakfast consists of hot croissants, Tuscan bread, homemade ham, yoghurt etc.
The riding week includes half board, which means you can choose from an ample buffet lunch or wait for dinner. For dinner, you will be served delicious four course meals with several options for food and local wines.
Horses
There are 15 horses on the farm. They are crosses of purebred Arabian, Thoroughbred and Italian horses, about 146-165 cm (57-65 in) high. Among them you will find both calm and alert horses with which to explore the surroundings.
Program - Dressage, show jumping & hakking
After a hearty Tuscan breakfast, you will have lots of energy. You can then choose whether you want to ride two lessons per day or ride on a longer ride. You can choose three days riding and three days lessons. There is a fine outdoor arena with beautiful views, which helps you to be even more relaxed. The lessons are from beginner to intermediate. Here the focus is on balance and harmony between horse and rider, which is suitable both for dressage and for those who want to compete in eventing. Jumping lessons are also available at this level, with barrier heights up to 100 cm (39 in). At the end of the week, you can jump an entire course at the appropriate height. This wonderful environment is characterized by genuine love for the horse and good Italian food. You will feel good.
Minimum number of participants is 4 and a maximum of 8 people.
Climate
Temperature: about 20 ° C (68 F) in spring and autumn, approximately + 15 ° C (59 F) during winter and about + 25-30 ° C (77-86 F) during the summer.



Travel Information
Ability description: Level, dressage 1-3, jumping 2-4, trail ride 2-3
Travel: Book flight/rental car >>
Fly to Rome or Florence, then train or rental car about 170 km (105 miles).
From the airport in Rome - Leonardo da Vinci (Fiumicino) there are trains to Rome Termini Station. From there you take an Intercity train to the nearest train station, Chiusi- Chianciano, it takes about 1,5 hours. You can buy train tickets at the station in Italy.
Transfer: Book in advance with HorseXplore and pay on spot.
Price: 40 EUR / car one way from the nearest train station, Chiusi-Chianciano Terme, 20 km (12 miles) from the equestrian center. It is also possible to take a private taxi at the train station.
Rental car: Recomended, to see more of the surroundings.
Single room: Can be booked with a supplement. For price click on "Book on request" under Dates & prices.
Golf courses: Lamborghini nine holes, 30 min. by car. Perugia 18 holes, 1 h away by car.

Currency: Euro
Credit card: Acccepted by riding center.
Tipping: Not required but appreciated.
Wifi: Yes
Electricity jack: 220V
Group size: Minimum 4 persons, maximum 7.
Age limit: 14 years old.
Closest village: Small village about 500 metres away, bigger one 30 km away.
Beach: About 1h 15 minutes away by car.
Pool: Yes, open May-September.
Misc.:
Riding equipment to borrow: Helmet, some boots.
Saddle bag available: No
Special diet: Inform when booking.
Tennis court: Yes