Italy, Sardinia - Monte Ferru - Riding & Yoga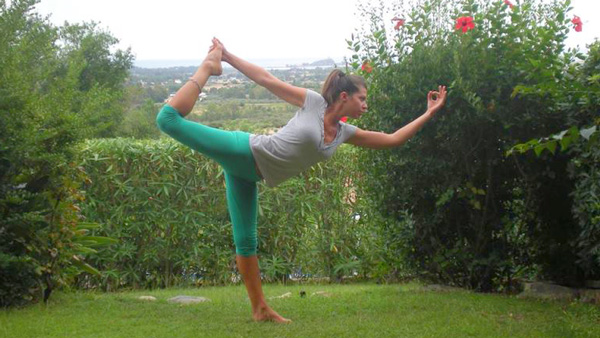 The Yoga programme is structured to build a complete balance between mind, body and spirit through the awareness of breathing and in full respect of your physical constitution and of yourself. This way , you will experience all the benefits of Yoga by finding a sense of peace, integrity, joy and lightness. Yoga combined with horseback riding helps to regain greater general flexibility, improve saddle posture, open the chest, lighten shoulders and arms and increase the elasticity of legs and feet while also preventing bad posture. In addition, you will develop a greater awareness of your body and better sensitivity toward your horse friend.
You will feel calmer and more relaxed, and you will experience better control of your emotions and feel more focused. Over time, you will develop greater physical and mental balance.
Group of minimum 4 people during the same week. 60-75 minutes Yoga classes take place in the early morning before breakfast.
The Riding
The program is flexible. You can decide whether to take basic lessons or ride out in the countryside or by the sea. Riding here allows you to explore the unique scenery Sardinia has offer. Leaving daily from the farmhouse house your path will lead you past mountains crossing woods of local trees, oaks and the Mediterranean scrub.
The package includes 10 riding units that can be used as follows: The value of a riding unit is 19 EUR. You can also buy more riding units on site.
Ride out (2 hours) in small guided groups: 3 units
Ride out (3 hours) in small guided groups: 4 units
Ride at the sea (approx 2 hours, min. of 2 riders): 3 enheter
Ride at the sea (approx 3 hours, min. of 2 riders): 4 enheter
Riding lesson for group (45 mins): 1 unit
Private riding lesson (45 mins): 2 units
Showjumping, private lesson (45 mins): 3 units
Showjumping, group lesson (45 mins): 2 units
Read more Travel Information here>>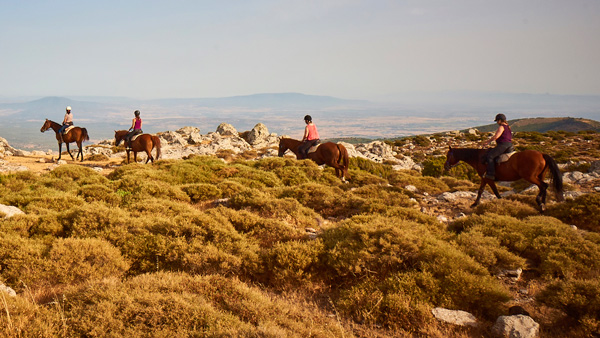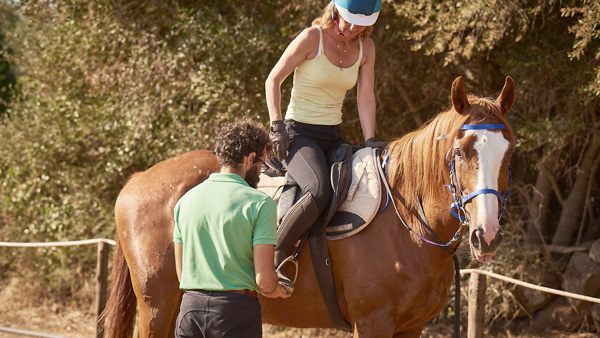 Yoga teacher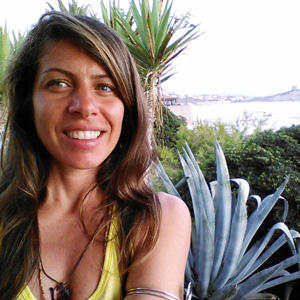 Yoga teacher - Valentina Murranca
Valentina started Yoga practice and meditation in 2006. In 2011, she moved to London and started to learn Yoga, learning different disciplines such as Vinyasa Flow, Acroyoga, Yoga for runners. In 2013, she started her yoga teacher training in Florence, where she learnt the basics and the integration of yoga and meditation in Integral Yoga and Anukalana Yoga, for example. In 2017, she went to India to learn more about yoga, the culture, and the history. She met Saraswati Pattabijois and attended her Ashtanga Vinyasa classes in Mysore.
Among the activities she does are: Yoga and Meditation, Anukalana Yoga, Vinyasa, Yoga Nidra-Deep relaxation, Yoga for children, Yoga for runners, Yoga and Kayak, Sup Yoga, Chakras.