Italy, Naples - Trail Rides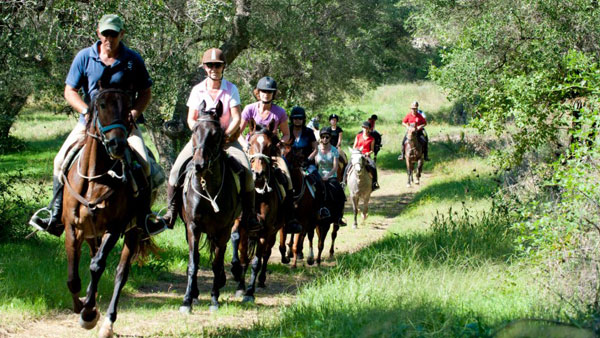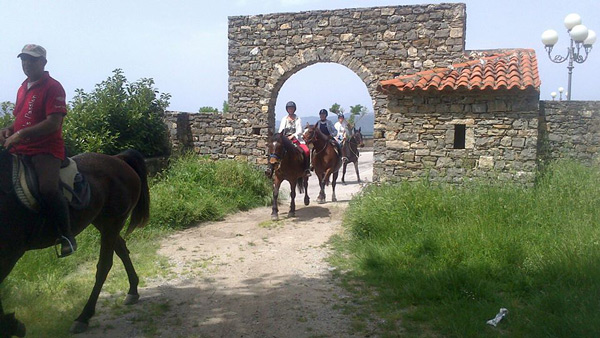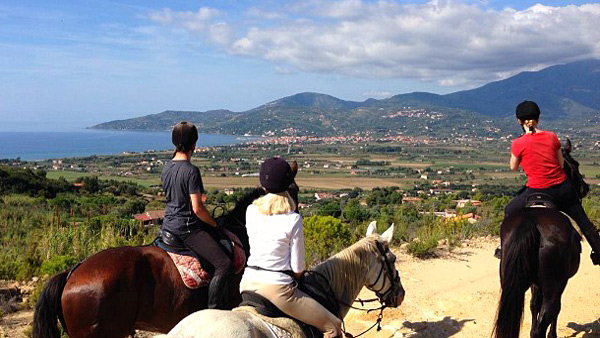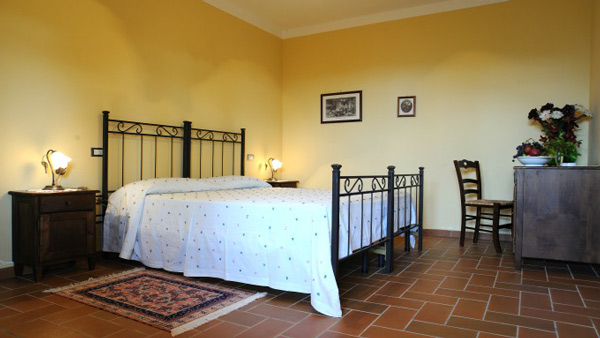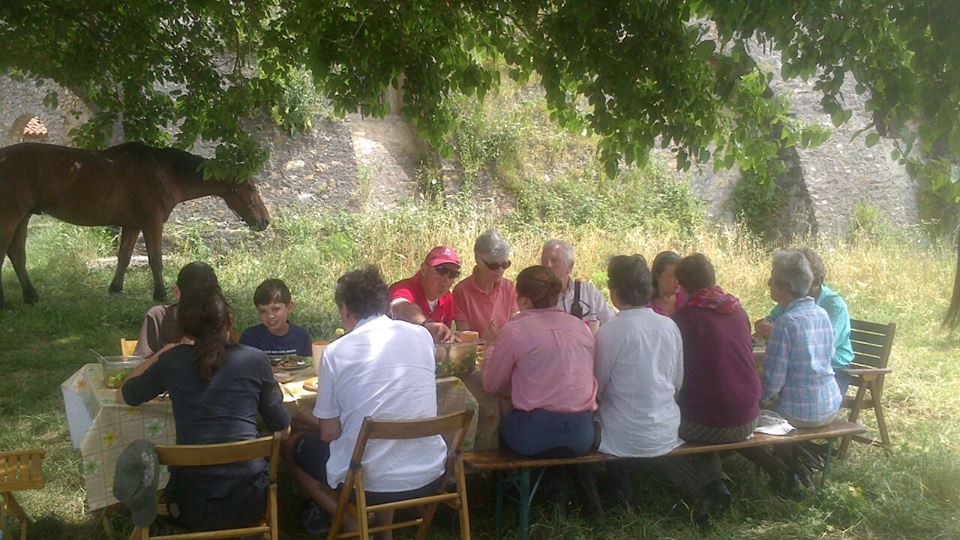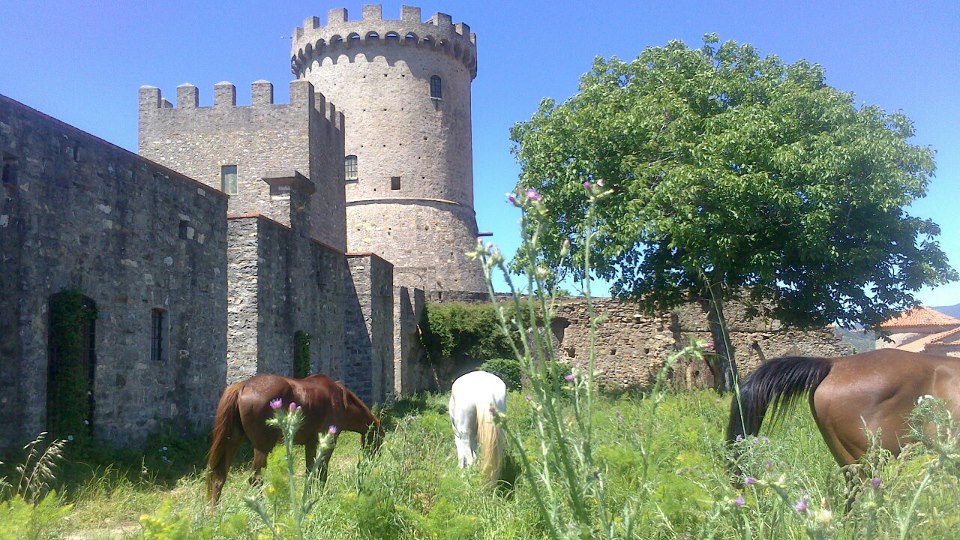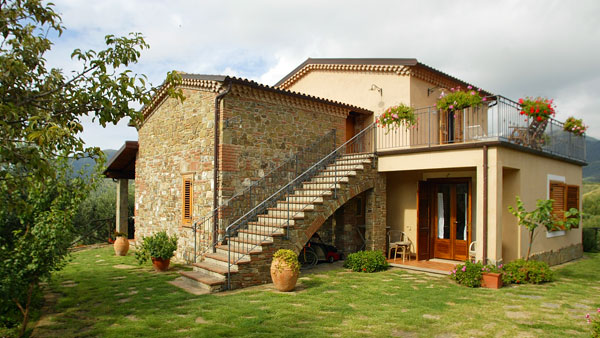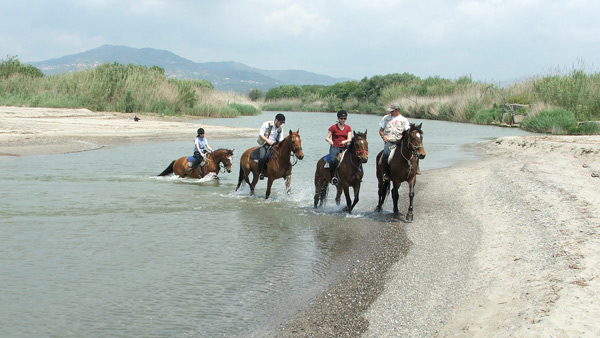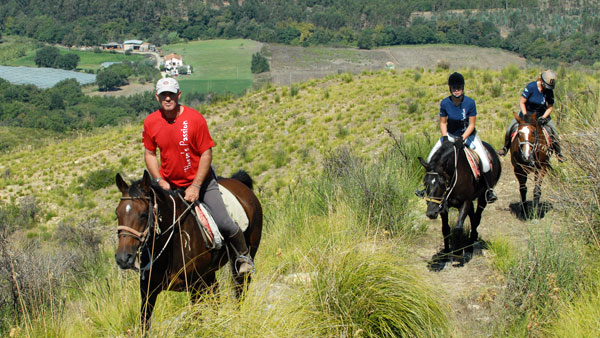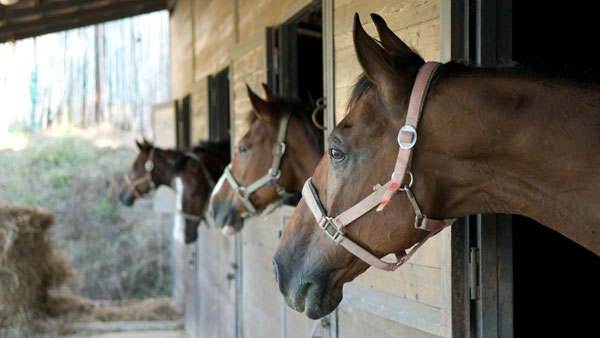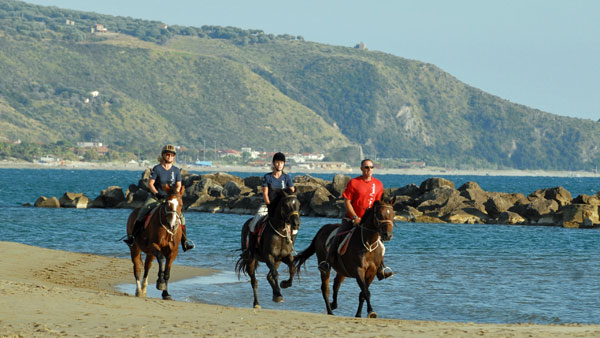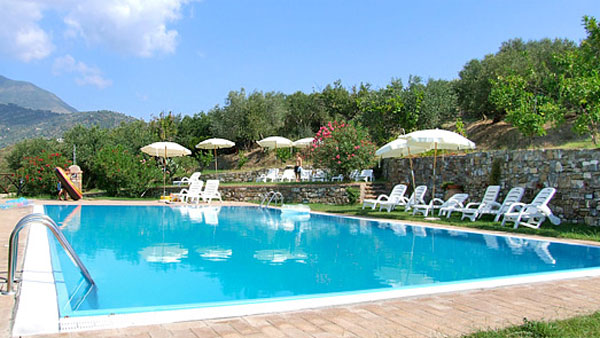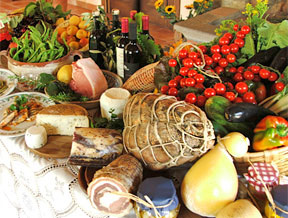 Amidst the beautiful Cilento National Park, Gino and his family welcome you to their family estate, where they are all involved in producing olive oil, wine, salami and goats' cheese. Food is important for the family and cooking classes are also occasionally offered. The location is fantastic, with its wild natural setting and proximity to the sea. The atmosphere is very friendly and relaxed and everyone is eager to make you feel at home. This is the place if you love beautiful scenery and good food in an intimate environment.
Accommodation and food
On the Mediterranean Ride in Campania you will stay in double rooms with a shower and toilet. A minibar is available in your rooms. You pay for what you take at the end of the week. It is possible to upgrade to doublerooms with terrace.
Safe deposit box: Yes
A/C: In some rooms.
Hair Dryer: Yes
Towels and sheets: Yes
Fridge: Yes
Single: It is possible to book a single room (price for single supplement is available under Dates & Prices). If there is no one to share a single room with, a single supplement will be added.
On Cilento Trail Ride you stay on the farm all night except 2, when staying at agritourism along the ride.
This very personal farm is in the typical Italian style, and is beautifully situated near the Mediterranean, olive groves, vineyards and beautiful ancient ruins. The farm has a refreshing pool surrounded by olive trees. The food consists of local specialties. The wine cellar is equipped with its own wine and a variety of wines from Campania.
Gino and his family strive to use only genuine produce of high quality combining traditional recipes with new approaches. The family cooks everything.
The farm also has a small shop where you can buy the farm's own homemade delicacies, such as goats' cheese, preserves, sausages, salami, extra virgin olive oil, wine, liqueurs and honey.
Horses
In the stables, there are ten horses of various breeds, including Italian Persano-Salernitano and Maremmano, 155-165 cm (61-65 in). They are ridden mostly in the English style.
Travel Information
Ability description: Level, trail ride 2-3 >>
Included in the price:
Mediterranean Ride in Campania - 7 nights, 5 days riding, full board during riding days (incl. house wine).
Mediterranean Ride relaxed - 7 nights, 12 hours riding, halfboard (breakfast and dinner incl. house wine).
Ride & Cook - 7 nights, 3 days riding, 3 days cooking course, half board (incl. house wine)

Not included: Flights, transfers, lunch on ridingfree days (dinner on Med. relax), incurance, drinks and extras not mentioned.
Travel: Book flight/rental car >>
Flight: To Naples, (about 1½ hours from the equestrian center) or Rome.
Train: From Naples (2 hours with train) or Rome (3,5 hours) to Vallo della Lucania. You can buy tickets at the station in Italy. Train times can be found on www.trenitalia.it. Be aware that Naples is called Napoli.
If you want to explore the surroundings on your own, we recommend to rent a car.
Transfers: Book in advance with HorseXplore and pay on spot.
From train station Vallo della Lucania to riding center, for free.
From Naples Airport is 125 EUR/ car one way (minimum 3 people).
From Rome is return transfer for a group of 4-6 people (one car) about 640 EUR.
Season: March - November
Currency: Euro
Credit card: Yes, accepted by riding center.
Tipping: Not required but appreciated.
Wifi: Yes in the restaurant.
Group size: Min. 2, max 7 riders.
Age limit: No
Closest village: 5 km to Casal Velino Marina where there is a few restaurants, pubs and a nice beach. More villages 40 minutes away by car.
Beach: 5 km away
Pool: Yes, open April-October.
Misc.:
Riding equipment to borrow: Helmet
Saddle bag available: No
Special diet: Inform when booking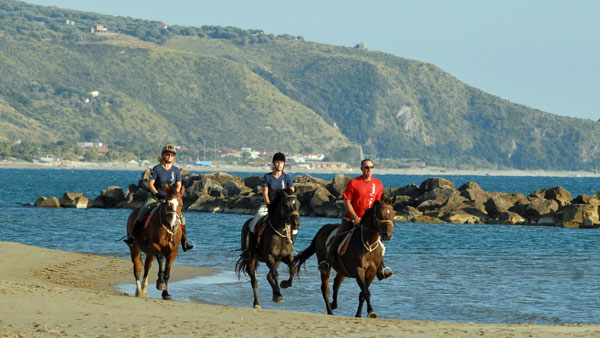 Mediterranean Ride in Campania The ride takes you through olive groves, the gently rolling mountains and out onto the wild and beautiful coast. Each day, you explore a new part of the National Park. You pass charming medieval villages and see the locals harvesting grapes or picking olives. Your guide is happy to share his knowledge about the region. ....
Read more »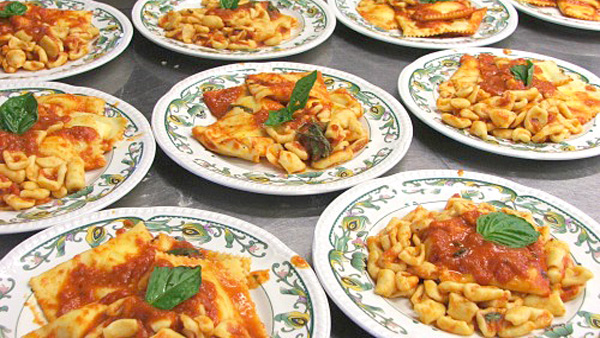 This program is perfect for those who have a passion for both the Italian cuisine and for riding. You ride parts of the Mediterranean Ride in Campania for three days and spends the other three days in a cooking course. One day you will learn to make own pasta and sauces, then vegetarian dishes as stuffed vegetables, beans and soups. ....
Read more »