Italy, Florence - Chianti Rufina Trail Ride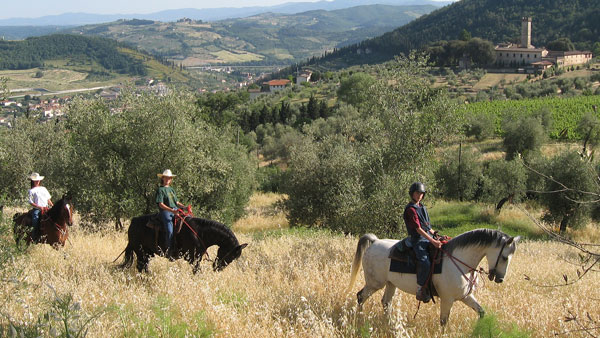 After three days on the farm as a base, you head off on Wednesday. This ride is based very much on the area around the farm that lies in the heart of Rufina and Pomina Chianti wine country. It is an idyllic three-day ride.
You start with a full day's ride with a stop for a picnic lunch. You will spend the night at a charming "Agriturimso" owned by friends of the family, about 10 km from Fiesole. During the ride, you will visit the famous Villa Demidoff and its monumental Park, and stop for lunch at Castello del Trebbio, where you will also visit the cellars for a "wine tasting". On Friday you return to the farm for your last night.
Read more Travel Information here>>