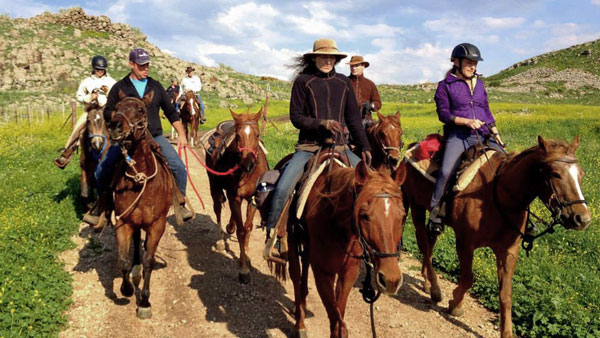 The mountainous countryside of northern Israel is considered by many to be the most beautiful in Israel. Many historical and biblical events took place in this area.
This ride is packed with intense riding through the stunning landscapes of the Menashe Steppe, the Carmel Mountains and the Jezreel Valley. You will get the opportunity to explore archaeological sites and natural wonders that it is a rare luxury to experience. You ride about 15-25 kilometers (9-15 miles) per day for 5 days.
You change accommodation several nights. Minimum 3 riders, maximum of 12 riders.