Ireland, Westmeath - Riding and Language Camp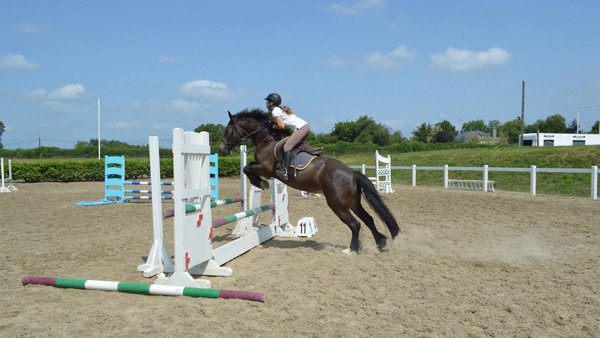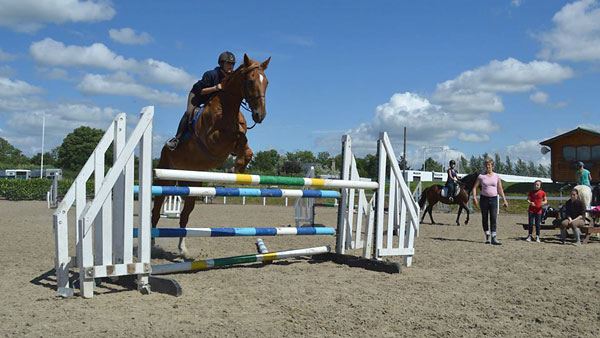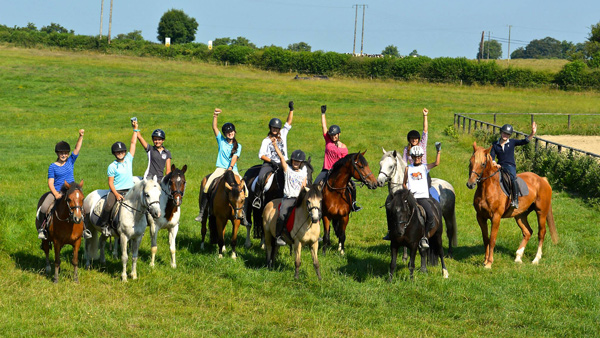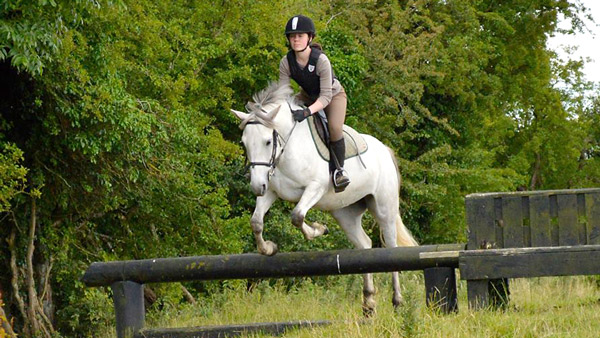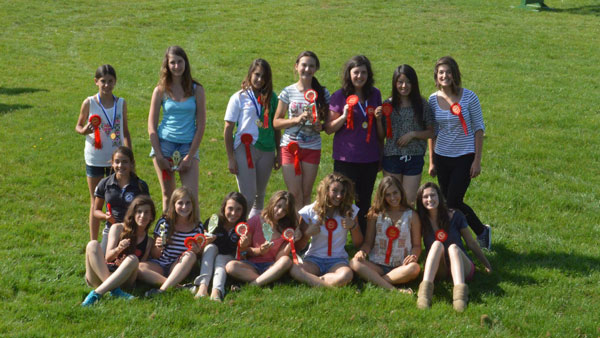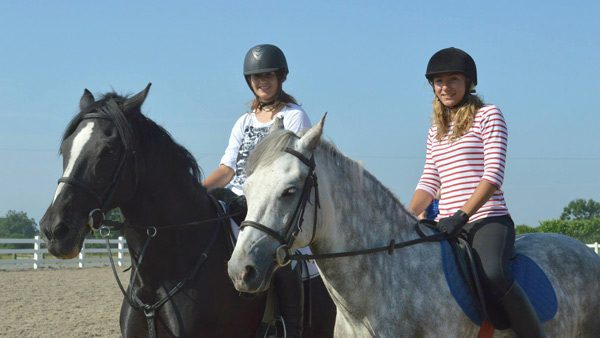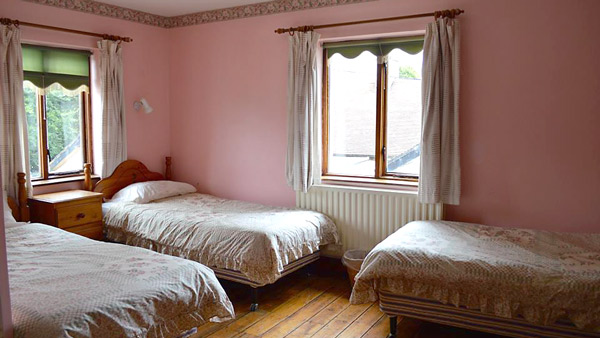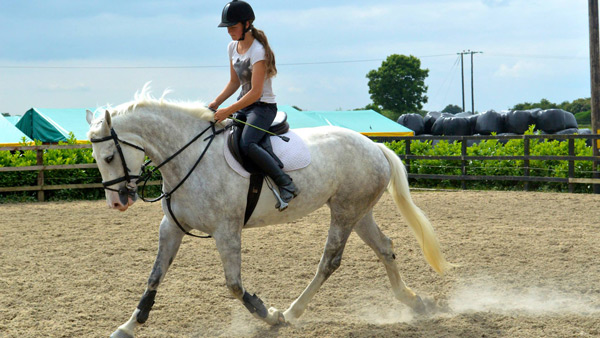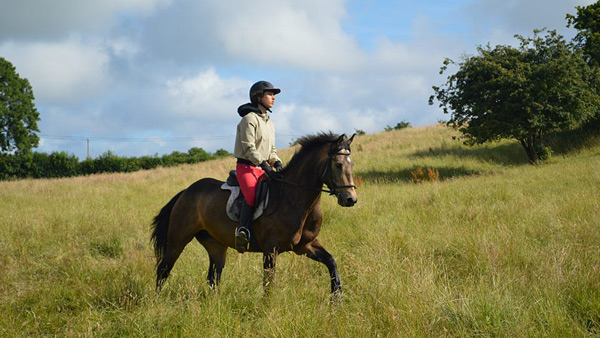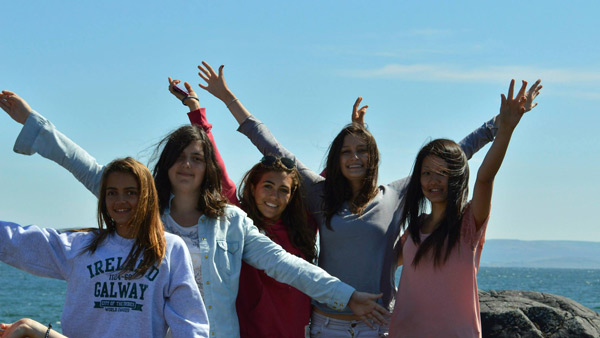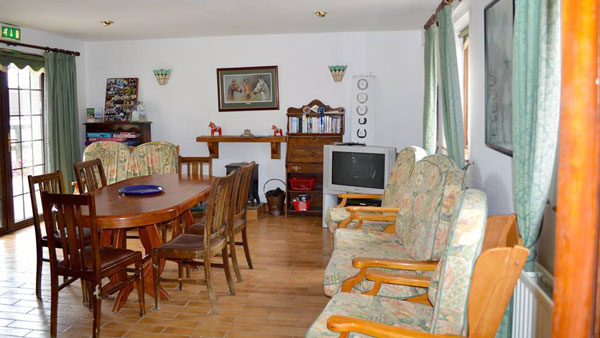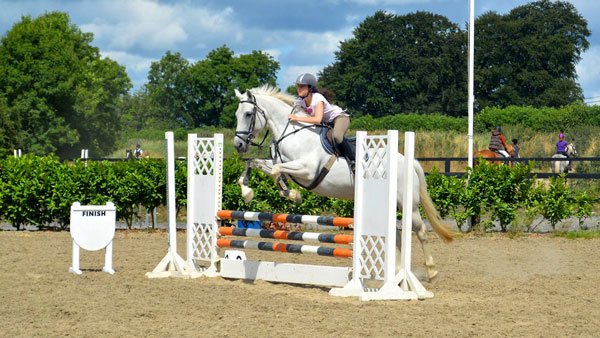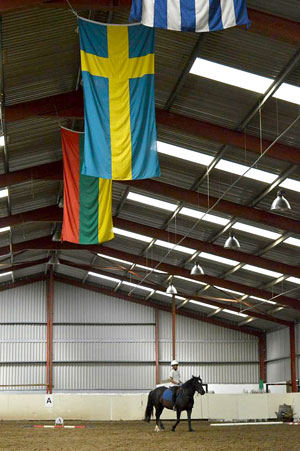 This camp is for those who want travel on their own and spend time with other young people from right across Europe. The equestrian center is located one hour from Dublin and is a professional showjumping facility. The center hosts many competitions and there are about forty horses and ponies. The number of horses varies over the year and they are mostly younger horses between five and eight years that are then sold as competition horses. In other words, these are not your traditional riding-school horses that tend to get bored after being ridden and jumped by lots of different riders.
You will ride for three hours a day in the morning. You will do flatwork, jumping, cross-country classes and trail rides. Each Friday, there is a jumping competition where you determine the height at which you jump (60 -90 cm) and on the weekend, there is a possibility take part in an official showjumping competition.
You will stay in lovely rooms with 3-4 students per room and eat home-cooked meals with the family.
You will have great fun becoming a better rider and improving your English.
Accommodation and Food
You stay on the farm in rooms with 3-4 beds per room and with a shower / toilet in each room ( 2 of the rooms share shower/toilet). You eat home-cooked meals with the family. In the evenings, there are various activities, for example, tennis, basketball, table tennis, videos and a barbecue. Some afternoons, you may go to the movies or the local swimming pool. There is also a jacuzzi and sauna at the equestrian center.
English Lessons
After lunch, Monday-Friday, you have three hours of English Studies, including grammar, reading comprehension and conversation (total 15 hours). Students are encouraged to choose subjects for discussion, for example, riding, sports, Irish culture and food, etc… English lessons are conducted by a university-trained teacher with a qualification in English language teaching (TEFL) and many years of teaching experience.
Riding
You ride three hours a day in the morning, Monday - Friday. There is flatwork, jumping, cross-country classes and trail rides. Each Friday, there is a jumping competition where you determine the height at which you want to jump (60 -110 cm; 2ft to 3 ft7 in). Most people choose to stay for two weeks. On the Saturday in the middle of the two weeks, you can enter an official showjumping competition (depending on timings and riding experience). On Sunday, there is an excursion to Dublin or Galway (about EUR 20 for transport).
The group size is normally between 8-10 riders. A total of about 15-20 young people / week aged 10 - 18 years.
Climate



Travel Information
Ability description: Jumping and cross-country level 3-5 >>
Included in the price: 7 or 13 nights, 15 hours horse riding / week, 15 hours of English tuition / week, full board incl. drinks.
Not included: Flights, transfers, spending money for any outings (cinema, local swimming baths). Registration- and the entry fee for the jumping competition.
Travel: Book flight/rental car >> We help you book your flight if you wish.
Fly to Dublin.
Transfer: We can book a transfer from Dublin Airport at EUR 200 return. You will be met in the arrivals hall and will be helped to check in on your return.
Number of riders: Min.4, Max. 20.
Currency: EUR
Credit card: Yes, accepted by equestrian center.

Cell phone: For safety reasons cell phones are not allowed. Students have access to their cell phones between 17.00 and 22.00 each day, and for emergencies and on outings away from the centre, and to take photos during the weekly competitions.
Wifi: Yes in the club room at the stable.
Electricity jack: English, three stick.
Group size: 8-24 riders
Closest village: 3 km to Mullingar
Beach: No
Pool: No
Misc.:
Riding equipment to borrow: Helmet
Special diet: Inform when booking, meals are traditional Irish.
Children under 18 years, travelling to Ireland unaccompanied, will need to have letter of permission from parent / guardian along with copy of parent / guardian ID, for presentation at immigration.