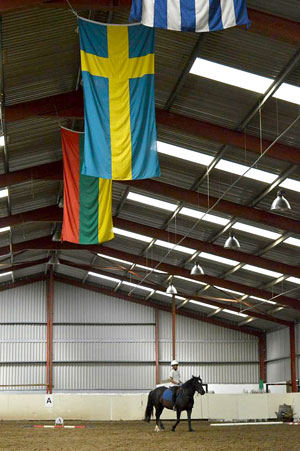 This camp is for those who want travel on their own and spend time with other young people from right across Europe. The equestrian center is located one hour from Dublin and is a professional showjumping facility. The center hosts many competitions and there are about forty horses and ponies. The number of horses varies over the year and they are mostly younger horses between five and eight years that are then sold as competition horses. In other words, these are not your traditional riding-school horses that tend to get bored after being ridden and jumped by lots of different riders.
You will ride for three hours a day in the morning. You will do flatwork, jumping, cross-country classes and trail rides. Each Friday, there is a jumping competition where you determine the height at which you jump (60 -90 cm) and on the weekend, there is a possibility take part in an official showjumping competition.
You will stay in lovely rooms with 3-4 students per room and eat home-cooked meals with the family.
You will have great fun becoming a better rider and improving your English.